Where To Find The Elusive SE Tallahassee Home With A Pool
Posted by Joe Manausa on Thursday, July 11, 2019 at 5:51 AM
By Joe Manausa / July 11, 2019
Comment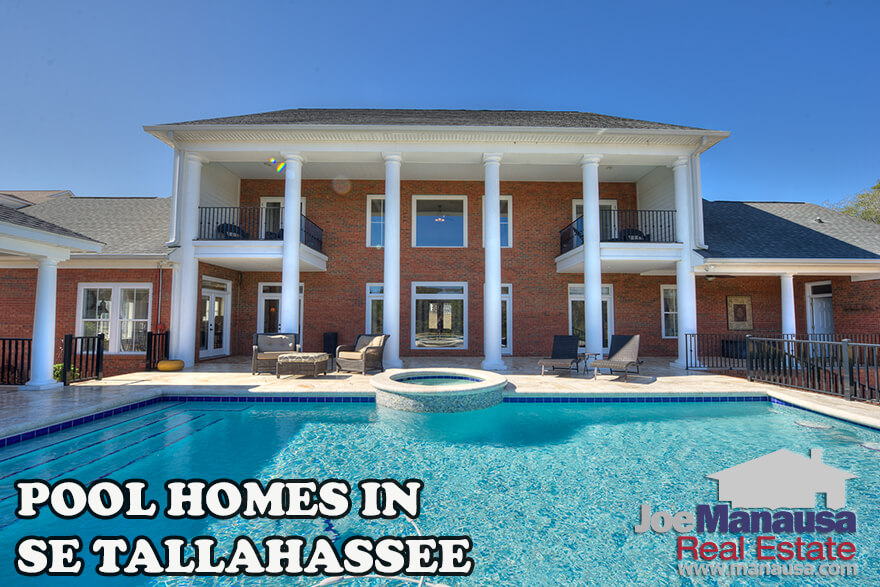 It's July, it's hot, and you want a home with a pool in Southeast Tallahassee, so where do you look?
Unfortunately, the pickings are slim, as there are not many single-family detached homes for sale with swimming pools in the bottom-right portion of Leon County, but we've managed to find them all and bring them to you here.
Homes For Sale With Swimming Pools In
SE Tallahassee
The following list shows what the MLS says are pool homes in Southeast Tallahassee that are available. It is interesting to note that several of these do not have pools (so look closely at the pictures). We're not able to override the MLS information on our search tool, and unfortunately, agents are listing the community pool in Southwood as a "personal" pool.
Report On Swimming Pool Homes In SE Tallahassee
There are actually eight homes in SE Tallahassee that truly have a pool and that are on the market right now, and three of them are already under contract. The demand for pool homes in this area are very clear based on the following information:
For Sale: 5 Homes with an average price of $570K
Under Contract: 3 homes with an average price of $160K
Recent sold: 11 sold in 2019 with a median price of $350K
When homes with pools in SE Tallahassee hit the market below $300K, they sell very fast. Those above languish on the market. The data above is very good intel for people looking to buy a home in Southeast Tallahassee. Of all the homes available, current buyers have selected from the bottom-end, which is not very favorable for upper-end sellers.
If you plan on buying a home with a pool and have a budget of over $500K, be very selective in what you choose. You might be willing to pay significantly extra for a large home with a pool in SE Tallahassee, but when it comes time to sell the home, you probably won't find buyers similarly inclined.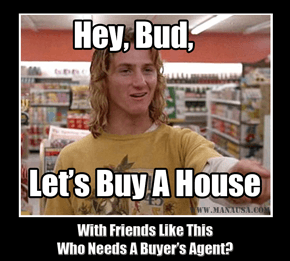 Your Agent Matters!
74% of homebuyers work with the first agent they speak to, so they typically don't understand that it is in their best interest to first interview a qualified buyer's agent before they commence with the rest of the home search and home buying process. But they learn.
They learn when they ...
lose out on the perfect house
pay excess third-party fees during the transaction
over-spend for a home that they could have bought at a lower price
the home is not the best fit for what they need
So join the 26% of homebuyers who are smart enough to put themselves first. Here's how to do it.
Buying A Home With A Pool
I have always been an advocate of obtaining a professional pool inspection when buying a home with a pool. The home inspector you hire is usually very good at inspecting and reporting on the major components of a house, but a swimming pool is just too large of a cost-item to forego and expert overview.
A professional pool inspector will be familiar with the equipment that supports the pool and will be able to run all of the equipment, do pressure tests for leaks, and ensure that all the drains are working correctly and discharging the water in the best manner.
In my opinion, the cost of replacement pool equipment is substantial enough to warrant the extra cost of bringing a specialist to the home you are planning to buy.
Do You Want To Plan A Move?
I hope our July 2019 report on pool homes in SE Tallahassee has given you the information you were looking for. If not, you can give us a call at (850) 366-8917 or drop us a note, or fill out the form below and we'll help you with your specific Tallahassee real estate needs.
As a local born and raised in Tallahassee with a focus on customer service, I promise you'll find great success when working with Joe Manausa Real Estate, just as have our past customers. You can thousands of their reviews reported on Google, Facebook and Zillow right here: Real Estate Agent Reviews Tallahassee.