Real Estate Trade - Creative Problem Solving
Posted by Joe Manausa on Tuesday, June 10, 2008 at 9:00 AM
By Joe Manausa / June 10, 2008
3 Comments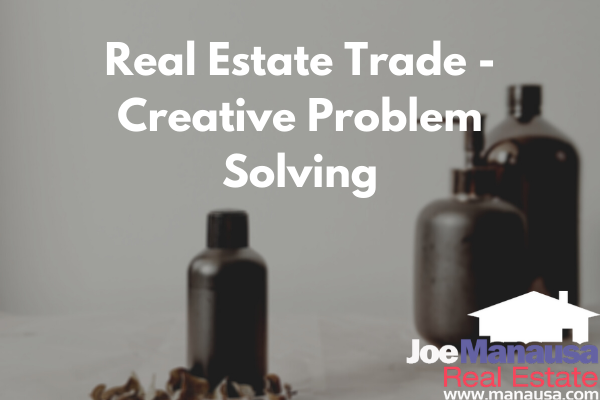 When the real estate market is challenged like it is today, the creative juices start flowing in the real estate professionals that have been operating in this business for a long, long time. Today, I want to highlight a very creative real estate brokerage process that many people have not experienced, and that is the trade of one piece of real estate for another. The key to pulling off a successful real estate trade is to find the right parties with which to trade. Sometimes, a trade might involve three or more parties, but most likely, the trade will be between two different parties that are in serious need of getting rid of a property. A whole other line of consideration for successful real estate trades is taxation, and I have written a series of blog articles on conducting 1031 Tax Deferred Exchanges. This is a subject matter that we will not be broaching today, but we will address this again in the future. Today's focus is on using the real estate trade to get out of a real estate situation that one is presently in. So, what types of trades are we seeing in the Tallahassee real estate market? There are types too numerous to count, but here are a select few that my office has conducted recently: Homeowners trading their homes for a new home with a builder - The homeowner does not have to spend the time marketing their home (or allowing strangers access). The benefit to the homeowner is that they get a brand-new home from the builder and the benefit to the builder is that they trade a more expensive home for a lesser-expensive one, thus reducing the time it will take them to sell a home. This is a very popular real estate trade in today's real estate climate. Land owners trading lots for houses - There are many people in the Tallahassee real estate market who own vacant lots. They have to pay taxes and interest (or if the lot is owned free and clear, they lose the opportunity to invest that money for a greater rate of return). Many of these lot owners are trading their lots for income producing properties. For the lot owners, this real estate trade increases their rate of return on the investment they have made in their lot, and for the income property owner it allows them to build a new home or get rid of management issues with which they were dealing. We have been doing some larger trading as well. Developers trading undeveloped land to builders who have large inventories. The benefit to the developer is that they get rid of the holding cost for their land and take-on homes that can generate some income. The benefit of this real estate trade to the builder is that they can get rid of older "bad" loans on homes and replace it with new "good" loans on new developments. This keeps their companies building and making money. The key is to take-on developments that the market will consume in today's real estate market.
Real World Example of a Real Estate Trade
Today we are attempting a real estate trade involving a large develop-able piece of land for a newly constructed home in the Tallahassee real estate market. The benefits for all parties make me think the trade will work:
The Builder

- The Builder will be able to sell a very expensive home at full price in a market where there is much supply of very expensive homes.

The Buyer

- The Buyer will be able to sell a wonderful piece of land and use its equity to move her family into a home that most families can only dream of owning.

The Bank

- The Builders bank can move from a high-risk loan posture into a medium-risk loan posture with an asset that is more unique in its portfolio.
I suspect this will be a win-win-win scenario for all the parties, and this is the key to all successful real estate trades. I have never seen a trade where one side gets burned and the other side(s) make-out like a bandit. All parties have to win in a real estate trade or it just doesn't work.
Do you have a Real Estate Trade?
If you do, why don't you post a comment below, and start it off with "I would like to trade _____" and end it with "I am willing to consider ______________" as part of the real estate trade. You can also just send me a note at E-mail Joe Manausa and let me know what you are trying to accomplish
---
As a reminder for those who subscribe to the Tallahassee Real Estate Blog by email, some embedded pictures and videos might not be appearing in your email and you might need to click the title header to go to your browser where all will be visible. Keep checking out the Tallahassee Real Estate Blog every day for updates that include charts, graphs, and analysis of the Tallahassee real estate market. If you like this Article then please subscribe to my blog through a full RSS feed. You will be able to stay informed about the happenings in the Tallahassee Real Estate Market. You can also subscribe to this blog and have it delivered by Email. Joe Manausa is a real estate investor and the Broker and Co-Owner of Joe Manausa Real Estate. He can be reached via e-mail through the Tallahassee Real Estate Website or catch his latest writings on the Tallahassee Florida Real Estate Blog , or by calling (850) 386-2001.
Please Do Us A Small Favor
We work very hard to produce daily content for our long-time readers and first-time visitors. We provide this information for free, hoping to earn your respect and trust and the right to one-day help you when selling or buying a home. Can we get your help spreading the word about our blog?
If you like the content, would you please like it or share it using the Facebook button at the beginning of the post? This simple action will be greatly appreciated! THANK YOU!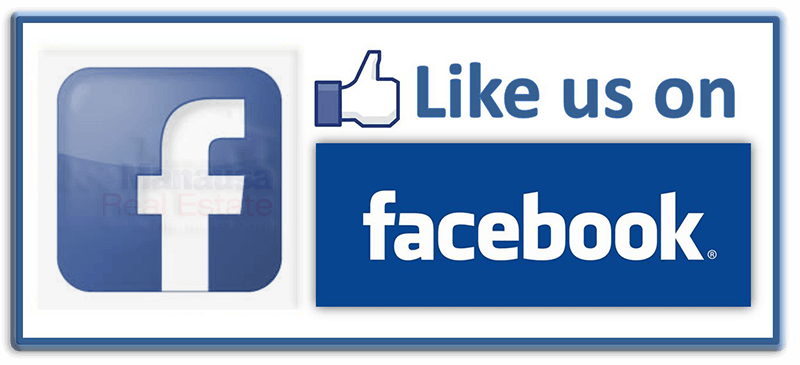 Also like us on Facebook at https://www.facebook.com/joemanausarealestate/
Joe Wrote The Book On How To Sell A Home Today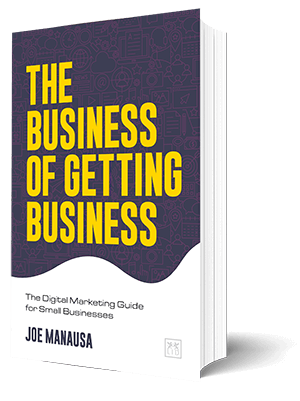 WARNING: The Internet & digital marketing systems have changed the way sellers need to market a home for sale. It's not about getting a home sold anymore, it's about getting a home sold and netting the most money from the sale.
To do this, a seller needs to hit the digital market hard in a coordinated effort that alerts ready-buyers (all at the same time) to ensure buyers understand they are competing for the right to buy the home.
While it only takes ONE buyer to sell a home, it takes MULTIPLE BUYERS for the seller to bid the property up to its highest value in today's market. You see our full explanation about how to sell a house here, or you can buy the book and really get into the nuts and bolts of selling a home in the digital age.
Get the book that explains it all, in a manner that is understanding to all, even technology neophytes. It's available on Amazon, a trusted source for consumers.

Think all REALTORS are alike?
Read what people are saying about working with Joe Manausa Real Estate! You can see thousands of real customer reviews reported on Google, Facebook and Zillow at this link: CLICK HERE FOR REAL ESTATE AGENT REVIEWS.