See The Warning Signs In Real Estate
Posted by Joe Manausa on Thursday, February 12, 2009 at 11:29 AM
By Joe Manausa / February 12, 2009
3 Comments
For those of you who are regular readers, today is a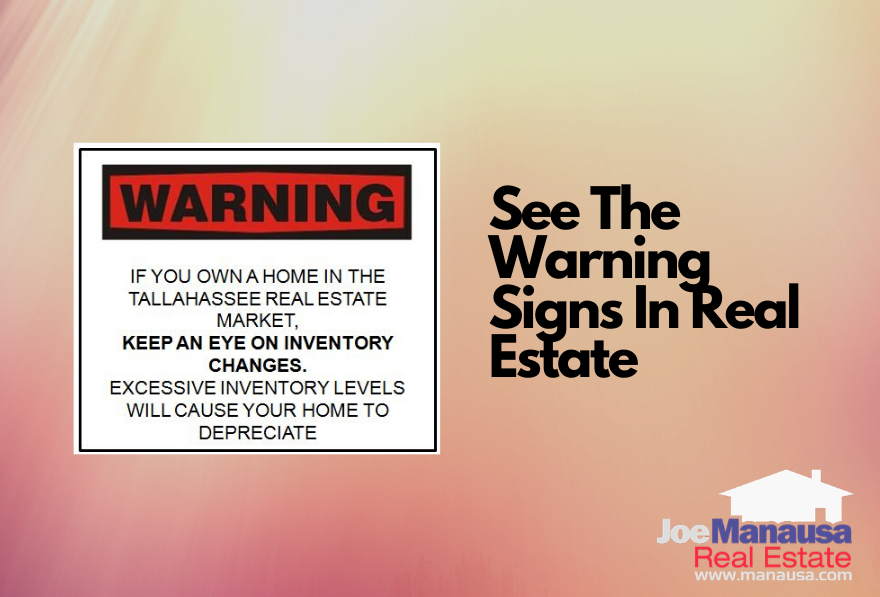 n important day because of a new trend that has been brewing in real estate in the Tallahassee, Florida market. For new readers, you might just learn something that you could and should apply to your own housing market.
We keep a very close eye on housing inventory in the Tallahassee real estate market, because we know that inventory levels will dictate the direction in which home values travel. If inventory levels are too low, buyers have to fight over what is available, and prices rise. If inventory levels are too high, then buyers have many options, and prices fall.
The inventory of homes for sale in Tallahassee has been declining for quite some time, as our market has been grossly over-built during the boom market of a few years ago. Unfortunately, a disturbing new trend has surfaced recently.
Tallahassee Home Inventory Short-Term Trend Is Reversed
Ever since June 5, 2008, we have seen our short-term trend (30 Day Trend) of housing inventory decline. When it first began, it was wonderful news, as we know the market will not turn until we see the balance return to housing inventory in the Tallahassee real estate market. As we have defined before, a balanced market is one in which 6.0 months of supply of homes are for sale. Greater than 6.0 is a buyers' market and less than 6.0 is a sellers' market.
Unfortunately, as the real estate graph below depicts, the short term trend on real estate inventory in Tallahassee turned last week. For the first time since June, we saw the short-term home inventory trend turn to "growth," though the number has been 1 home per day or less. Nevertheless, this is an important development and we need to keep an eye on it, hoping the trend will reverse back to inventory reduction.
The 30 Day Trend graph above simply shows two pieces of information, and then their differences. In green, we see the homes leaving the market "Homes Going Off The Market." These are homes that are sold, or listings that are expired, cancelled, or withdrawn. In Red (and greatfully hidden by the green most of the time) are "Homes Coming On The Market." These are new listings entering the market or homes re-listed for sale.
If we subtract one from the other, we get the 30-day change trend (in yellow). If more homes are leaving the market than entering the market, the yellow is below the "Zero" line and we see inventory being reduced. But when the yellow is above that line, that means inventory is growing in the Tallahassee real estate market.
Long Term Trend Shows Reduction In Tallahassee Home Inventory
Fortunately, the long-term trend is still showing reduction in the Tallahassee housing market. Whether or not this little "hiccup" in the short-term trend will negatively affect the long-term trend remains to be seen, but you can rest assured that Joe Manausa Real Estate in Tallahassee is monitoring it and will let you know should anything change.
Home Sales Success In Tallahassee
Another trend that we like to track is something that we refer to as the "Home Sales Success Trend" which simply monitors the relationship, every day, of homes sold versus homes listed for sale. While the specific number is not necessarily critical, the movement of the number is very important for us to know. The following graph depicts the sales success trends at 3 months, 6 months, 9 months, and 1 year.
The 1 year trend (red field) in the graph above shows that roughly 38% of the homes that are being listed for sale are being sold. Unfortunately, all of the short-term trends that precede this show that trend will be dropping. Shockingly, the 3 month trend is showing a 26% success level. Just to clarify, we are observing that 26-38% of the homes that are listed are being sold. Another way to interpret this is to say that 62-74% of the homes listed for sale in Tallahassee fail to sell!
Real Estate In Tallahassee, Florida Is Competitive
The graph above demonstrates that more people want to sell a home in Tallahassee than want to buy. It is critical for somebody who wants to sell a home in Tallahassee to distinguish their home from others. The old days of sticking a sign in the yard and throwing an ad in the paper and knowing it will sell are over. Make sure if you step into this market that you are serious about selling and make sure you are getting the best real estate company to sell your home. Our statistics say that you will need it.
---
*Joe Manausa Real Estate is a brokerage company headquartered in Tallahassee, Florida. Its unique business model provides specialists to both home sellers and home buyers, and the results speak for themselves. JMRE has significantly more 5-star reviews on google than any other local competitor. Joe Manausa Real Estate is a leader in internet marketing and utilizes search engine optimization, email marketing, social media and data analytics to get their clients' home sold faster and for more money than any other Tallahassee brokerage firm. For more information, visit www.manausa.com or call us at (850) 366-8917.
Please Do Us A Small Favor
We work very hard to produce daily content for our long-time readers and first-time visitors. We provide this information for free, hoping to earn your respect and trust and the right to one-day help you when selling or buying a home. Can we get your help spreading the word about our blog?
If you like the content, would you please like it or share it using the Facebook button at the beginning of the post? This simple action will be greatly appreciated! THANK YOU!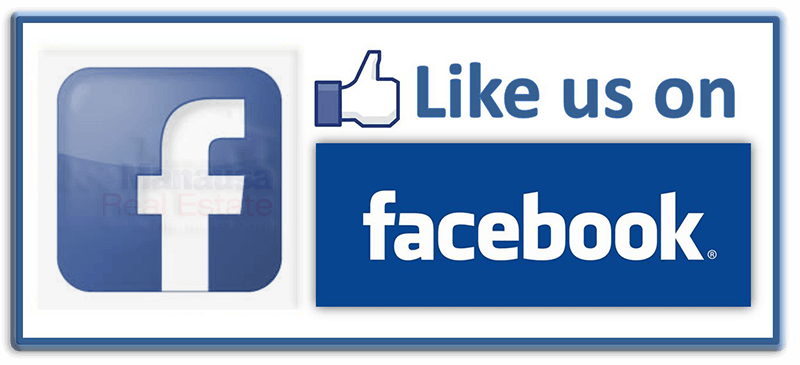 Also like us on Facebook at https://www.facebook.com/joemanausarealestate/
Your Local Expert In Tallahassee
Do you have a question on the Tallahassee real estate market? If so, you can leave a comment below, give us a call at (850) 366-8917, or drop us a note and we'll give you the local information needed to ensure a successful, smooth transaction.
As a local born and raised in Tallahassee with a focus on customer service, I promise you'll find great success when working with Joe Manausa Real Estate, just as have our past customers. You can read thousands of their reviews reported on Google, Facebook and Zillow right here: Real Estate Agent Reviews Tallahassee.
Have you heard about my new book "The Business of Getting Business?" It's a comprehensive guide for small businesses to help them make the move to digital. For those of us who want to survive and thrive in a world where large corporations are taking over, it is a must-read. It's also the perfect guide for how to sell a home in the digital age. You can go to Amazon (a trusted digital retailer) to get a copy delivered directly to your home.

Think all REALTORS are alike?
Read what people are saying about working with Joe Manausa Real Estate! You can see thousands of real customer reviews reported on Google, Facebook and Zillow at this link: CLICK HERE FOR REAL ESTATE AGENT REVIEWS.