Tallahassee Real Estate Readers Comment On The Housing Market Model
Posted by Joe Manausa on Wednesday, February 11, 2009 at 10:34 AM
By Joe Manausa / February 11, 2009
2 Comments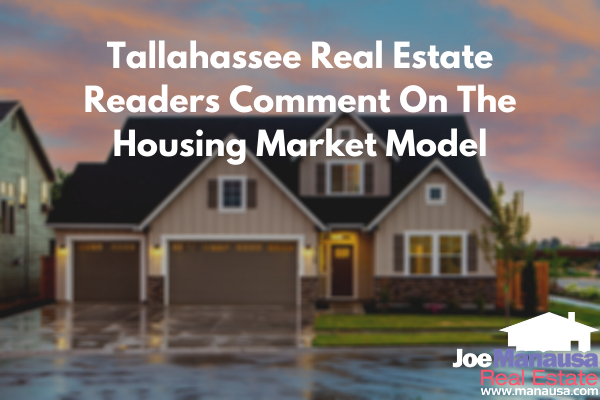 I love it when we get feedback from readers, as they do a much better job of guiding this blog than I can do from my viewpoint at ground level of the Tallahassee real estate market. I often get insight that I would not have been able to generate among my peers with whom I interact on a regular basis.
One reader has popped me comments and questions from time to time and I value his insight. "Steven R." sent the following message after yesterday's blog:
Joe, I think your assumptions about when we'll be back to normal may be too conservative. If you look at the date that sales fell below the "expected sales" line, it was the middle of 2006 (say: 2006.5). From then, until now, or from then until when you compiled the data, it was 2.6 years or less. We both agree that we're in some kind of "bounce" based on how the rate of change has itself changed. In fact, your bounce started when you were seeing sales exceed listings…something you track well and we're grateful. In any event, if you assume that the newest data was collected at 2009.1, and you assume that we crossed the line at 2006.5, this is 2.6 of years of dropping. So if we add 2.6 years from now, we'll cross the line at 2011.7. But it may be quicker than that, because you were recording sales exceeding listings months ago. In layman's terms, the rebound can, or may be, as fast as the drop. It makes sense that it may/could be because money is cheap, and all those years of unmet housing sales demand will translate into rising rents. And as rents rise, people are more likely to purchase. Something that has to be kept in mind is that your model is predicting sales, and not prices. Though they usually move together, they don't always because the cost of financing plays a role in the affordability. Prices may well be as low as they go because anyone who maintains the current "market price" will find they would have an easier and easier time selling as time goes by. In effect, the rebound starts when pricing and demand match up, which appears to have happened based on sales exceeding listings. If they are in equilibrium now and demand continues to increase, prices will also. With rates as low as they are, and prices as low as they are, now is a good time to buy. Yet ironically, human behavior is for people to buy when prices are rising. The smart money is buying now.

Steven R
Well, I can't believe it, someone called me conservative....
The Future Of The Tallahassee Housing Market
The following real estate graph is a representation of how the model was formulated. While it might seem complex, what it really does is show me a "mathematical picture" of what has been occurring with Tallahassee home sales since 1991.
In the real estate graph above, the green bars are the total unit sales of Tallahassee homes each year. The red line is the linear trend of all of the data shown (1991-2008), while the yellow line is the ten-year trend (meaning each point on the yellow line represents the average of the green bars for the past ten years). Finally, the blue line is the estimate of where the market would be each year were it not for the "ups and downs" of the market cycles. The slope of the blue line is heavily influenced by the pace of home sales in the 1990s, with much less emphasis being placed on the booming sales of the 2000s.
Tallahassee Housing Market "Back To Normal" By End of 2011
This is the important point.... The blue line above, and the pink line below, demonstrate "what the market should do" each and every year. Now we know that market cycles and outside influencers are always at work on the market, so we perform above or below the "expected" amount each year. BUT ...... over time, the market sales should come back to that line. The key to remember is it does not matter "when" the market crosses over the line, but rather "how much" it does so. The market should always be seeking zero deviation (gross) from the "expected" line.
The Tallahassee Real Estate Predictive Model
Is the model above too conservative? Well, if you look closely at the real estate graph above, you'll realize that it has changed. Steven R. was able to find an error in the model, and now it has been corrected. The numbers that are being shown between now and 2012 have Tallahassee back to zero (meaning .... No more and no less than the "expected" amount of home sales). If you were to look at the numbers in a table (see below), you can see the balance occurs by the beginning of 2012.
Year

Estimated Population

Non-discretionary

Buyers

Discretionary Buyers

Expected Sales

Home Sales

? From Model

1991
202,029
2,020
2,031
4,257
4,051
-206
1992
205,347
2,053
2,340
4,327
4,393
-140
1993
212,003
2,120
2,558
4,467
4,678
71
1994
218,731
2,187
2,576
4,609
4,763
225
1995
222,779
2,228
2,298
4,694
4,526
57
1996
225,143
2,251
2,621
4,744
4,872
185
1997
229,453
2,295
2,250
4,835
4,545
-105
1998
233,032
2,330
2,509
4,910
4,839
-176
1999
235,871
2,359
2,788
4,970
5,147
1
2000
239,452
2,395
2,476
5,045
4,871
-173
2001
242,522
2,425
2,980
5,110
5,405
122
2002
245,592
2,456
3,581
5,175
6,037
984
2003
248,662
2,487
4,204
5,239
6,691
2,436
2004
251,732
2,517
4,599
5,304
7,116
4,248
2005
254,802
2,548
5,315
5,369
7,863
6,742
2006
257,872
2,579
4,654
5,434
7,233
8,541
2007
260,945
2,609
2,461
5,498
5,070
8,113
2008
264,015
2,640
783
5,563
3,423
5,973
2009
267,085
2,671
529
5,628
3,200
3,545
2010
270,155
2,702
1,098
5,692
3,800
1,653
2011
273,225
2,732
1,372
5,757
4,104
0
2012
276,295
2,763
2,437
5,822
5,822
0
2013
279,365
2,794
3,714
5,886
5,886
0
Thank You For Your Feedback
Thank everyone for the feedback that you send via email. Don't be afraid to post it below as a comment so that everybody can share in your insight (or confusion). A special thanks goes out to Steven R. for pointing out my "overly conservative" error!
As a reminder for those who subscribe to the Tallahassee Real Estate Blog by email, some embedded pictures and videos might not be appearing in your email and you might need to click the title header to go to your browser where all will be visible. Additionally, if you would like to respond (leave a comment) to this article, you will need to "click through" to the blog site to post your feedback.
Keep checking out the Tallahassee Real Estate Blog every day for updates that include charts, graphs, and analysis of the Tallahassee real estate market.
If you like this Article then please subscribe to my
blog through a full
RSS feed
,
or you can

Subscribe by Email

.You will be able to stay informed about the happenings in the Tallahassee Real Estate Market.
Please Do Us A Small Favor
We work very hard to produce daily content for our long-time readers and first-time visitors. We provide this information for free, hoping to earn your respect and trust and the right to one-day help you when selling or buying a home. Can we get your help spreading the word about our blog?
If you like the content, would you please like it or share it using the Facebook button at the beginning of the post? This simple action will be greatly appreciated! THANK YOU!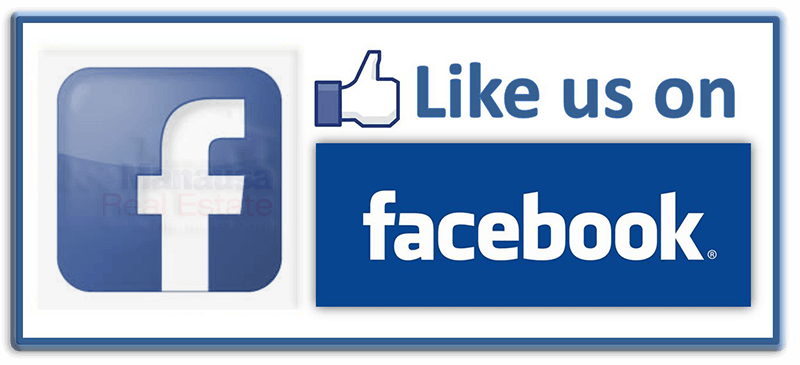 Also like us on Facebook at https://www.facebook.com/joemanausarealestate/
Joe Wrote The Book On How To Sell A Home Today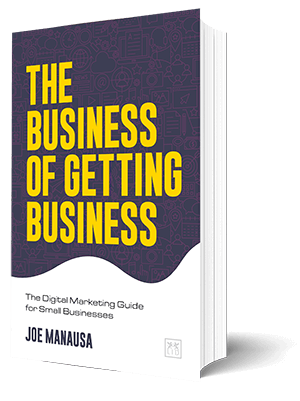 WARNING: The Internet & digital marketing systems have changed the way sellers need to market a home for sale. It's not about getting a home sold anymore, it's about getting a home sold and netting the most money from the sale.
To do this, a seller needs to hit the digital market hard in a coordinated effort that alerts ready-buyers (all at the same time) to ensure buyers understand they are competing for the right to buy the home.
While it only takes ONE buyer to sell a home, it takes MULTIPLE BUYERS for the seller to bid the property up to its highest value in today's market. You see our full explanation about how to sell a house here, or you can buy the book and really get into the nuts and bolts of selling a home in the digital age.
Get the book that explains it all, in a manner that is understanding to all, even technology neophytes. It's available on Amazon, a trusted source for consumers.

Think all REALTORS are alike?
Read what people are saying about working with Joe Manausa Real Estate! You can see thousands of real customer reviews reported on Google, Facebook and Zillow at this link: CLICK HERE FOR REAL ESTATE AGENT REVIEWS.