Surprising Results Of Real Estate Survey
Posted by Joe Manausa on Monday, January 5, 2009 at 9:59 AM
By Joe Manausa / January 5, 2009
1 Comment
The preliminary results of the real estate survey are very interesting and I thought I would share them with the readership of the Tallahassee Real Estate Blog. We asked our readers questions in order to determine the best format for our real estate newsletter.
In order to provide a great report on current interest surrounding the real estate market, we felt the readers would guide us on key decisions such as frequency, delivery mechanism, content, and delivery date. They did not disappoint us at all and the results were somewhat surprising.
People Read Electronic Newsletters More Often Than We Thought
The first question on the real estate survey asked our readers how often they read newsletters. It turns out, quite often:
Readers Prefer Weekly Real Estate Newsletter
When we first put together the survey, we anticipated that our readers would like to see a monthly real estate newsletter. We were certainly surprised when the results showed that more people wanted to see a weekly real estate newsletter than any other frequency.
Real Estate Professionals Read Real Estate Newsletters
Here is another category that really surprised me with the results that we received from the real estate survey. All of the respondents from the survey were people who valued information on the real estate market, yet none were currently people buying or selling real estate.
Real Estate Newsletter Delivered In Multiple Formats
We really did not have an expectation for the response to the question of delivery format. We also did not know how tech-savvy our readers were or how they preferred to receive important real estate news updates, and it appears the results are a mixed bag.
Real Estate Newsletter Delivered On Monday Mornings
While the day of the week was only slightly in favor of Mondays, just about all respondents would like to receive the real estate newsletter in the morning.
So, after reviewing all of the results, it appears that readers of the Tallahassee Real Estate Newsletter would like to see a weekly publishing schedule, with delivery on Monday mornings. I am not so sure that we are staffed-up enough to handle a weekly schedule, but we will get the process started and see what are capabilities will be.
We would like to thank all of our real estate survey respondents who have given us the guidance that we were seeking for our newest publishing endeavor. Remember, you can always utilize The Market Bulletin for charts, graphs, and analysis of the Tallahassee real estate market (between newsletter mailings....).
Joe Wrote The Book On How To Sell A Home Today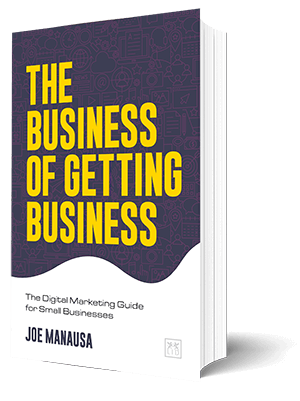 WARNING: The Internet & digital marketing systems have changed the way sellers need to market a home for sale. It's not about getting a home sold anymore, it's about getting a home sold and netting the most money from the sale.
To do this, a seller needs to hit the digital market hard in a coordinated effort that alerts ready-buyers (all at the same time) to ensure buyers understand they are competing for the right to buy the home.
While it only takes ONE buyer to sell a home, it takes MULTIPLE BUYERS for the seller to bid the property up to its highest value in today's market. You see our full explanation about how to sell a house here, or you can buy the book and really get into the nuts and bolts of selling a home in the digital age.
Get the book that explains it all, in a manner that is understanding to all, even technology neophytes. It's available on Amazon, a trusted source for consumers.