Follow Real Housing Market Movements With Trend Analysis
Posted by Joe Manausa on Tuesday, January 6, 2009 at 10:13 AM
By Joe Manausa / January 6, 2009
Comment
The continuation of the three-year-old bear market in real estate has brought many people forward to comment on the condition of the real estate market. It seems for everybody with an opinion, there are an equal number of theories about where the housing market is going. So, not to be left out of the crowd....... I thought I would chime in with an (updated) opinion of my own.
You cannot have a clear view of any market without tracking the key trends for that industry. The single most important real estate trend that everybody with an interest in the housing market should follow is non-seasonally adjusted inventory movements. In simple-speak, is the housing inventory growing, or shrinking?
Inventory Is Measured In Months Of Supply Of Homes
When people ask me "how is the real estate market," my answer is always based upon housing consumption. If the supply of homes is growing (in terms of months of supply), then we know that supply is outracing demand and we should see pressure on pricing. If the months of supply of homes for sale is dropping, then we know that demand is growing and we should see buyers competing for fewer homes (causing appreciation).
Right now, we are seeing home inventory levels reaching nearly 20 months of supply in the Tallahassee MLS. While this is more than just one market area, it still is an indication of where the Tallahassee real estate market is heading. The real estate graph below shows that while real home inventories are dropping, unit sales are dropping even faster, thus leading to an increase in the months of supply of homes.
Home Buyers Needed To Increase Demand For Housing
What the real estate market needs is increased demand from home buyers. The Federal Government is helping in this effort by creating very easy access to money (lowering the fed funds rate pushes more liquidity into the market). While mortgage rates are very low, the banks are wounded and are not so ready to provide easy loans, so it will take some time to see the flow of money really hit the housing market.
So this means that we will continue to see prices drop in the Tallahassee real estate market (and most housing markets around the country). Supplies are high and serious home sellers are going to have to stimulate demand with attractive prices. For every 10 homes put on the market in 2009, less than 4 will sell. Homeowners who want to sell a home in Tallahassee will have to beat a lot of competition this year.
Joe Wrote The Book On How To Sell A Home Today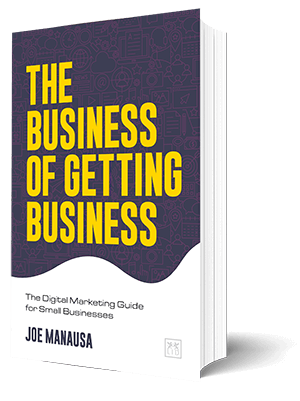 WARNING: The Internet & digital marketing systems have changed the way sellers need to market a home for sale. It's not about getting a home sold anymore, it's about getting a home sold and netting the most money from the sale.
To do this, a seller needs to hit the digital market hard in a coordinated effort that alerts ready-buyers (all at the same time) to ensure buyers understand they are competing for the right to buy the home.
While it only takes ONE buyer to sell a home, it takes MULTIPLE BUYERS for the seller to bid the property up to its highest value in today's market. You see our full explanation about how to sell a house here, or you can buy the book and really get into the nuts and bolts of selling a home in the digital age.
Get the book that explains it all, in a manner that is understanding to all, even technology neophytes. It's available on Amazon, a trusted source for consumers.