These 4 Real Estate Market Statistics Will Lead You To Sales Success
Posted by Joe Manausa on Wednesday, January 21, 2009 at 10:42 AM
By Joe Manausa / January 21, 2009
1 Comment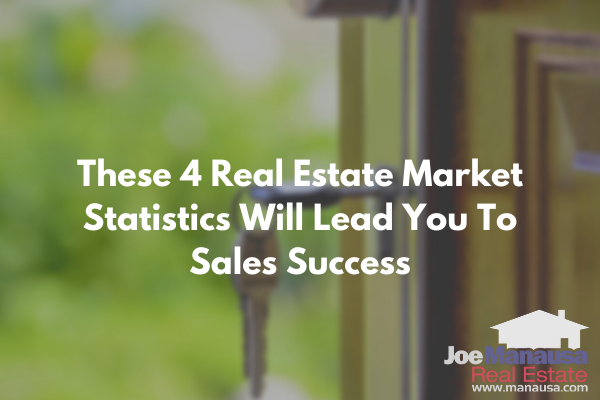 For those of us who are in the real estate industry, I suspect we watch the housing market a whole lot more closely than the rest of America, even though nearly 70% of the country owns their own home. But if everyone were to just peak at one great real estate report each month, I would recommend a housing report that showed the trend of activity in each of the critical status categories as reported by the local MLS.
By tracking movement of inventory in the MLS, one is able to tell if the market is expanding or contracting, and whether property values are rising or falling. With this information in hand each month, you can best understand a great strategy for selling a home (or one for buying a home).
4 Critical Real Estate Statistics
When trying to get a handle on supply and demand dynamics in a local housing market, the Multiple Listing Service (MLS) is the only data source that contains both supply and demand information with limited bias. Some sites on the internet have samples of the market, but they are biased by the error of selective entry.
The key is to take historical and current data from the MLS in order to track the trend of these 4 critical real estate market statistics:
New Listings (Homes entering the market for sale)
New Sales (Homes leaving the market through a successful sale)
New Pendings (Homes that have negotiated a contract for sale)
New Failures (Homes leaving the market without a successful sale)
By looking at the real estate graph above, we observe the daily 6 month average in each of these 4 critical real estate statistics. To clarify, we observe the following current trend:
Daily New Listings: 16
Daily New Sales: 6 (38% as measured against new listings)
Daily New Pendings: 4 (25% as measured against new listings)
Daily New Failures: 15 (94% as measured against new listings)
So, what does this all mean in a nutshell? The current trend shows a 38% success rate on homes selling! And a 94% failure rate!! I know, I know .... those two numbers don't equal 100%.... That is because more homes are leaving the market than are coming on right now, and mostly due to failure.
Current Real Estate Trends Are Good and Bad
The good news about these current trends is that inventories are being reduced. With over 1 year's supply of inventory in the Tallahassee real estate market, we have seen a lot of pressure on pricing for the past two years. Unfortunately, the bad news is that we are still seeking the bottom of the market.
I do not believe that homeowners can consistently handle sales success rates below 40% (meaning out of every 10 homes put on the market this year, less than 4 will sell). The follow real estate graph shows are home selling success rate trends:
Most disturbing of these trends is that the short term trend is at 32% success rate, while the long term trend is also under 40% (currently showing a 1 year real estate sales success trend of just under 39%). The competition to get homes sold this year will lead to our biggest price reductions that we have seen. The rest of the country has already seen significant drops, but we've seen holdouts in Tallahassee. I believe our time has come in 2009.
Housing Market Nearing The Bottom
Everything indicates that we are nearing the bottom of the market. That is good news. As inventory levels drop, we will see competition be able to creep back into the market. But we are still a ways off, and I suspect we'll see the largest drop in prices right before we hit bottom.
I've already made my prediction on the turn-around in the Tallahassee real estate market. Last year was worse than I predicted, so the next time I do the analysis, I think the turnaround will be closer than originally expected.
But what do you think?
---
As a reminder for those who subscribe to the Tallahassee Real Estate Blog by email, some embedded pictures and videos might not be appearing in your email and you might need to click the title header to go to your browser where all will be visible. Additionally, if you would like to respond (leave a comment) to this article, you will need to "click through" to the blog site to post your feedback.
Keep checking out the Tallahassee Real Estate Blog every day for updates that include charts, graphs, and analysis of the Tallahassee real estate market.
If you like this Article then please subscribe to my
blog through a full
RSS feed
,
or you can

Subscribe by Email

.You will be able to stay informed about the happenings in the Tallahassee Real Estate Market.
Please Do Us A Small Favor
We work very hard to produce daily content for our long-time readers and first-time visitors. We provide this information for free, hoping to earn your respect and trust and the right to one-day help you when selling or buying a home. Can we get your help spreading the word about our blog?
If you like the content, would you please like it or share it using the Facebook button at the beginning of the post? This simple action will be greatly appreciated! THANK YOU!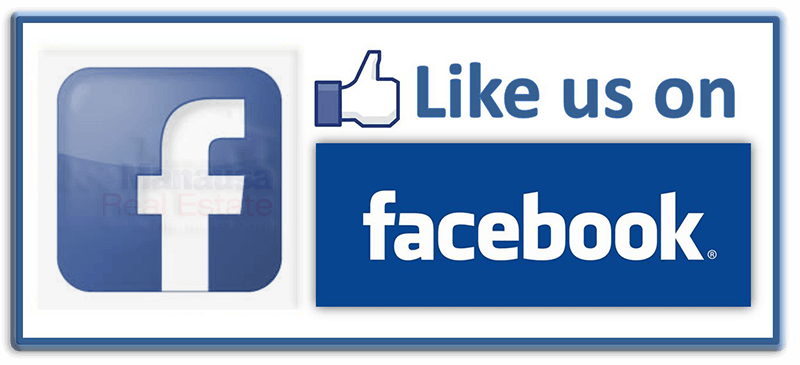 Also like us on Facebook at https://www.facebook.com/joemanausarealestate/
Joe Wrote The Book On How To Sell A Home Today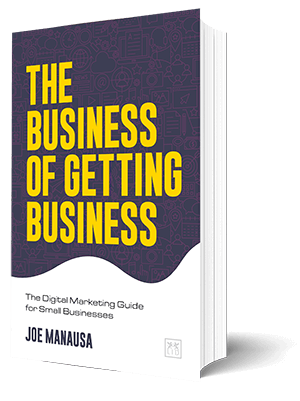 "Location, location, location' is no longer a competitive advantage. Digital marketing and going direct to consumer have made all geographical boundaries obsolete. The Business of Getting Business is a must-read modern-day survival guide for any local business to get to the next decade. Local businesses are on death ground.
They can either take a stand and re-invent themselves by embracing the digital frontier and have a chance to survive the overwhelming odds of digital direct-to-consumer capabilities that have erased all local and national business distinctions, or they can choose business as usual and accept certain death.
The Business of Getting Business is the critical survival guide for those that choose to dig in and fight."
– Anthony Noto, CEO, SoFi and former COO, Twitter
Get the book that explains it all, in a manner that is understanding to all, even technology neophytes. It's available on Amazon, a trusted source for consumers.

Think all REALTORS are alike?
Read what people are saying about working with Joe Manausa Real Estate! You can see thousands of real customer reviews reported on Google, Facebook and Zillow at this link: CLICK HERE FOR REAL ESTATE AGENT REVIEWS.