Real Estate Conspiracy Pondered By Home Owner
Posted by Joe Manausa on Wednesday, April 14, 2010 at 11:20 AM
By Joe Manausa / April 14, 2010
2 Comments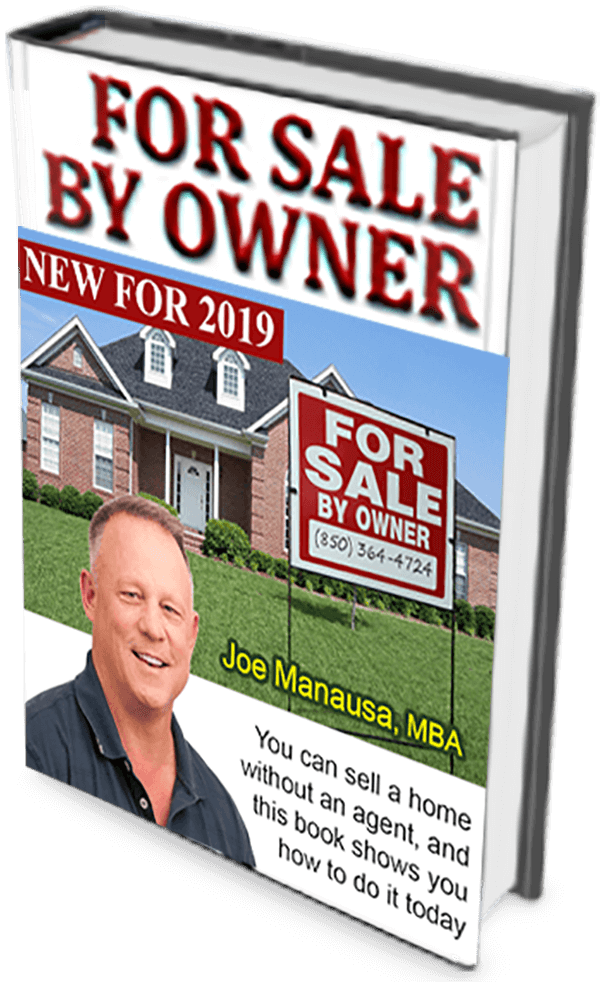 Is there a real estate industry conspiracy against people selling their house "For Sale By Owner?" Is there a secret network of agent informants who publish a list of homes for sale in Tallahassee that should be avoided at all costs?
This question was posed on a national real estate aggregate site by a frustrated homeowner who wondered why real estate agents were not showing her home. I occasionally prowl these sites to see if there are any interesting real estate topics to write about, and I found the following question posted by a very unhappy homeowner:
Is there a "secret handshake" agreement among realtors that they will not cooperate with FSBO sales even if offered a decent commission? I am getting some traffic in showings but noticeably less than with my previous agent, who did not make much effort to market my property. And my property is listed on the MLS through one of the flat fee broker services so it is in there.

I'm surprised in this market they aren't more self-interested in getting a possible decent commission than in squeezing out the "competition" of a FSBO seller. I've even emailed all the local agents and those who had previously sent me their own marketing materials that the house is listed and we are very interested in working with buyer's agents, big commission etc. Am I paranoid or are they in fact out to get me?
When I read this reader's question, I could immediately see the frustration in her writing. The reason that I chose this question to write about is that it contains three great bullets that really point out the fallacy of "going it alone" in the toughest real estate market that homeowners have faced during my 20 years in the business (and most likely much longer than that).
One thing you need to understand right up front is that the only differences between you and a real estate professional or another "For Sale By Owner" are knowledge and experience. Experience is tough to gain but knowledge is available here.
I talk to people regularly that sell on their own. It's hard work, involves a lot of time, some expenses, and requires a sound plan. This book will help you develop a winning plan and empower you to collect all of the equity in your home. Just tell us where to send it!
Do Home Sellers Need A Listing Company?
I believe home sellers need a company to advocate for the value in their home. The experience that this reader shares shows that even an agent "who did not make much effort" to market her property got noticeably more traffic than she is getting without a third party advocate. Perhaps that agent was doing more work behind the scenes than she understood before she tried it on her own.
Is Being In The MLS Enough?
This is very important to note, because being in the MLS guarantees that the property will show up on all the large real estate sites on the internet. We know that 94% of home buyers use the internet during their purchase, so this is important, right?
Obviously, being in the MLS and being on these sites is not enough, there needs to be a strategy on how the property appears on these sites. We take a good bit of time explaining our strategy to home owners on how we use the internet (and the MLS) to get their home sold, because just being on the internet (and the MLS) is not enough in today's very competitive real estate market.
Why Do Some Home Sellers Not "Get It?"
I don't know if anybody else reading her question had the same "Ah Ha" hit them, but she is absolutely backwards in her final question. I find her thinking so broken that I underlined it in the quote so that it wasn't missed by anybody, and I will repeat it here:
I'm surprised in this market they aren't more self-interested in getting a possible decent commission
This question shows she doesn't understand that there are not enough buyers to go around for every seller. Sure, we're going to work hard to sell the homes we were hired to sell. It's not that we are trying to "not sell hers," rather our focus is on selling the ones we were hired to sell. And as far as self-interests go, I can promise you that real estate agent self interest is at an all time high. Motivating the sales force is absolutely critical in this real estate market. But, uh, Ms. Home Seller, don't forget there is an over-abundance of supply, fewer buyers, and the majority of homes on the market are not going to sell!
I am shocked that somebody who needs to sell a home does not understand how important having great help is in this toughest market of our time. Do they really think that real estate agents have a list of "naughty and nice" and only the ones playing by the rules will get sold? Are you crazy?
What this reader needs to know is that there are tons of "decent commissions" to be earned out there. She has more competition than she can handle (obviously) so there does not need to be any conspiracy. Just being in the MLS is not enough (see our report on MLS failure rates).
How To Hire The Best Real Estate Advocate
In my opinion, she has chosen to go it alone and is finding the going very lonely. She should hire an advocate to help her get her home sold (and I even know the best real estate agent in her market!).
If you have a home to sell outside of Tallahassee, we can help you find the best company and the best agent in your real estate market area. We know the questions to ask and we won't get "snowed" by agents who have a great pitch, but no follow-up. We won't charge you anything for this service, just make sure you tell your friends in Tallahassee that we can help them sell their homes!
Subscribe to Joe's Blog
Join 1000's of other subscribers that receive updates each day that we publish a new article. Filled with homes for sale, neighborhood analyses, and all the information home sellers and buyers need to make an informed decision. Just tell us who you are and where you'd like us to send new updates.