List Of Open Houses This Weekend
Posted by Joe Manausa on Thursday, February 13, 2020 at 5:58 AM
By Joe Manausa / February 13, 2020
Comment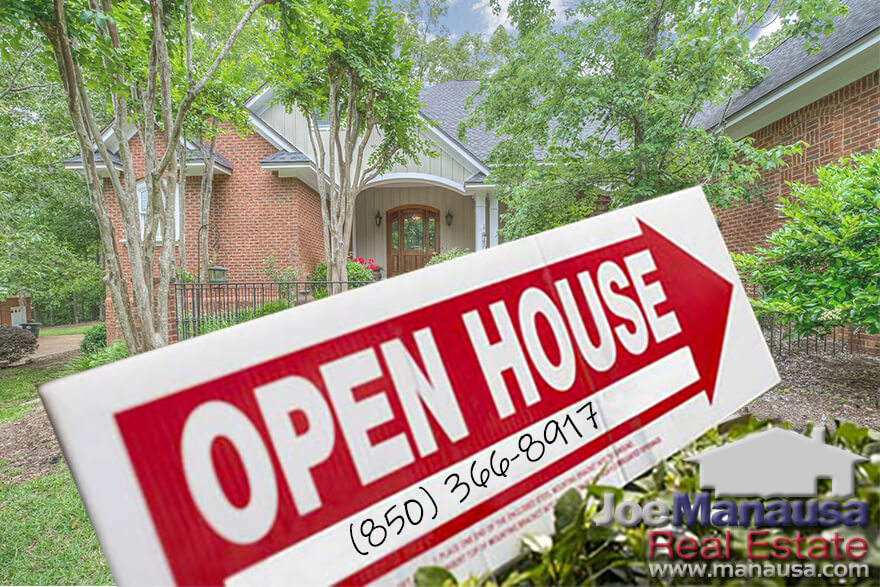 Open houses in Tallahassee are scheduled ahead of time so that we can list all of them on the Tallahassee Real Estate Website. You can see them all below.
But have you ever considered why real estate agents hold open houses? Well, we've got some interesting information to share with you (could it be that they are not trying to sell the homes?).
List Of Open Houses In Tallahassee This Weekend
The following list of open houses can be viewed this weekend. The list is dynamic, so it will be accurate even if you are reading this post well after the date it was written.
Why Real Estate Agents Hold Open Houses
When I started in the business, I literally sat in an open house 7 days a week for nearly my first whole year. Why? Because in 1991 (when I started), there was no internet. Heck, most people didn't even have a personal computer. Open houses were a way of promoting a home and getting the public to come to see it.
I knew I would meet a lot of buyers looking for a home, so it was a double-benefit for me as a real estate agent. I could try to sell the home, plus I could meet buyers that would possibly purchase a different home.
Over the years, I developed a measurement system that gave me analytical feedback about the effectiveness of open houses. Early on, I found that less than 1% of buyers who came to see an open house would even make an offer on that home. When I compared my results with other highly productive real estate professionals from around the US, they too had similar results.
So, open houses were not an effective way to market real estate, rather they were just a way to meet buyers who could then be helped to buy a different home. It almost seems disingenuous to tell a home seller that open houses are a part of the marketing plan. If you think about it, it's more of a plan to find buyers for somebody else's home. So long as the seller understands that inviting strangers into the home to walk-through unescorted is merely a favor to help the agent sell someone else's home, then I have no problem with open houses.
There is an exception though. Personally, I think all volume homebuilders should have a model home open and staffed for traffic on the busier days of the year. It gives a prospective buyer a chance to view the merchandise and ask questions about the options that the builder can or will provide.
How To Get Buyers In To See Your Home
I hate to break it to you, but there is a smarter way to get prospective buyers to see your home. You need to get it online, listed with an agent who spends a lot of money promoting properties on social media, websites, Youtube, etc.
If your house is on the list of open houses, you'll be lucky to see a dozen or more people come to see it. But if you have the right omnichannel marketing plan in place (like we use at Joe Manausa Real Estate), you'll get hundreds of people seeing the home every day.
We once held a Facebook Live open house event, and it generated about 50 visitors to the home (offline), but it was seen by thousands on Facebook. We enjoyed the experiment, but we found that today's buyer is a digital shopper, and we knew we had to provide the "in house" experience "online." The event was well-received, but it was our digital marketing plan that brought the buyer.
Please Do Us A Small Favor
We work very hard to produce daily content for our long-time readers and first-time visitors. We provide this information for free, hoping to earn your respect and trust and the right to one-day help you when selling or buying a home. Can we get your help spreading the word about our blog?
If you like the content, would you please like it or share it using the Facebook button at the beginning of the post? This simple action will be greatly appreciated! THANK YOU!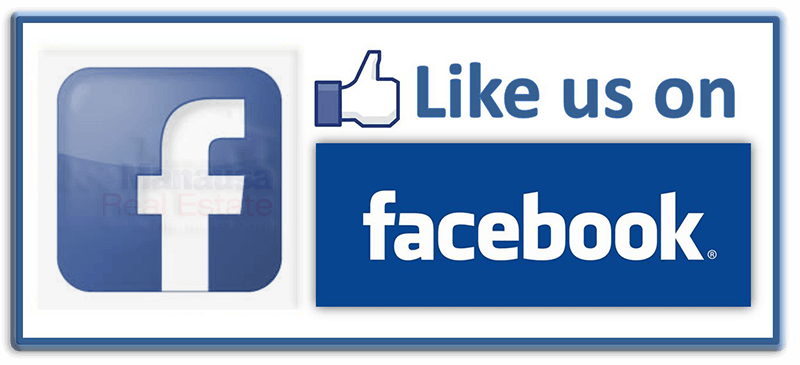 Also like us on Facebook at https://www.facebook.com/joemanausarealestate/
How To Get Buyers Into Your Home (Online)
With less than a 1% chance of selling a home, real estate agents continue to hold open houses, but they really need to put their time and energy into more effective methods.
There are a few great ways to get buyers to tour the inside of your home, without them leaving the comfort of their current homes. One or all of these methods should be considered when you sell.
We like to tell sellers that we'll hold an open house 24 hours per day, 7 days each week, and we'll only make them clean the house in preparation once! Here are some of the proven methods we deploy:
Professional Photography - I am always shocked when I see poor pictures promoting a home online. There is just too much on the line for home sellers to allow for anything less than professional photography.

We hire a professional photographer to ensure that the home makes its best first impression because buyers first look at a home online to decide whether or not to come to see it in person. If the pictures don't scream "great value," then many potential buyers could be chased away.

Remember, as a home seller, you're not looking for "a" buyer, you are looking for "multiple" buyers so that your value can be bid up to the highest amount possible.
Virtual 3D Tours - There are many different "tours" that agents use to promote a home, but buyers have told me they really prefer the ones that allow them to move through the house on their own. Some agents will create a slide show of still pictures, combined with music and some basic effects, and call it a virtual tour.

But the prospective buyer already has the pictures online, what they want it to move through the home. We use two special cameras to achieve this effect. One is for our promoted ads on Zillow, while the other can be used all over the internet, like the one shown below:
Youtube Videos - Youtube is an excellent channel to on which to market home videos. But there is a big secret that most agents miss.

When marketing a video of a home, the production of the video is important as it helps to illuminate the features of the home that might not be so obvious in pictures. Most agents understand this, and the ones that produce videos for Youtube often do a decent job.

But more important than the production of the video is the PROMOTION of the video. This requires the agent to SPEND MONEY, not merely post the video on Youtube! Think about it. Even if the video is worthy of an Academy Award, if nobody sees it, is it GOOD MARKETING?
When I scour the internet to find the few local real estate agents producing videos of their homes, I'm always amazed that nobody is watching them! The average number of views is often under 100 (did they just get immediate family members to watch the video?). A properly funded, well-marketed video used to promote a home for sale in Tallahassee should have several thousand views unless it is just a few hours or days old.
A simple way to find out who the best video marketer in your area is to visit YouTube and search for "Tallahassee real estate" or whatever market you are located in. Look at the results, and see who has the number of views. If somebody has an older video with fewer than a thousand views, IT WAS NOT PROMOTED! An unseen video is not likely to sell a home, right?
Open Houses Versus Marketing A Home For Sale
Often times, I see agents do open houses because they do not know what else to do. You have to ask yourself if an agent works hard and studies the industry reports in order to be well informed, then why would they do open houses?
Could it be they do not know what to do? Or perhaps they want to use your home to generate buyers for other homes. Maybe they are new to the area and want to use your home to make new friends and possibly customers.
Regardless of the reason, if you interview an agent for the job of selling your home, as them if they do open houses. If you ask with a simple, unleading question like "will you hold an open house for my home?", beware the one that says yes merely because he/she thinks that is what you want.
Hire the best local real estate agent who uses an omnichannel marketing plan to drive multiple buyers to your home, fast. Remember, it's the house that is sold fast that usually sells for top dollar!
Local In Tallahassee
Was our February 2020 report on Tallahassee Open Houses insightful? Do you have further questions on the Tallahassee real estate market? If so, you can leave a comment below, give us a call at (850) 366-8917, or drop us a note and we'll give you the local information needed to ensure a successful, smooth transaction.
As a local born and raised in Tallahassee with a focus on customer service, I promise you'll find great success when working with Joe Manausa Real Estate, just as have our past customers. You can thousands of their reviews reported on Google, Facebook and Zillow right here: Real Estate Agent Reviews Tallahassee.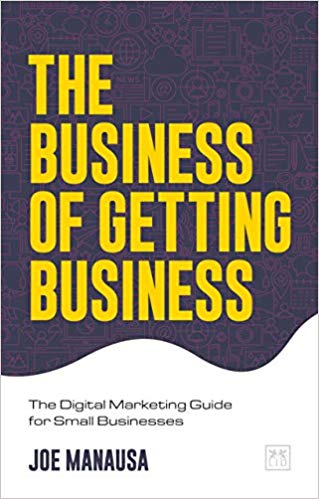 Have you heard about my new book "The Business of Getting Business?" It's a comprehensive guide for small businesses to help them make the move to digital. For those of us who want to survive and thrive in a world where large corporations are taking over, it is a must-read. It's also the perfect guide for how to sell a home in the digital age.
You can find it on Amazon (UK) for immediate delivery, or you can go to Amazon (US) to reserve a copy at a pre-US published rate.

Think all REALTORS are alike?
Read what people are saying about working with Joe Manausa Real Estate! You can see thousands of real customer reviews reported on Google, Facebook and Zillow at this link: CLICK HERE FOR REAL ESTATE AGENT REVIEWS.