How To Price Your Home To Sell
Posted by Joe Manausa on Tuesday, December 8, 2009 at 12:04 PM
By Joe Manausa / December 8, 2009
Comment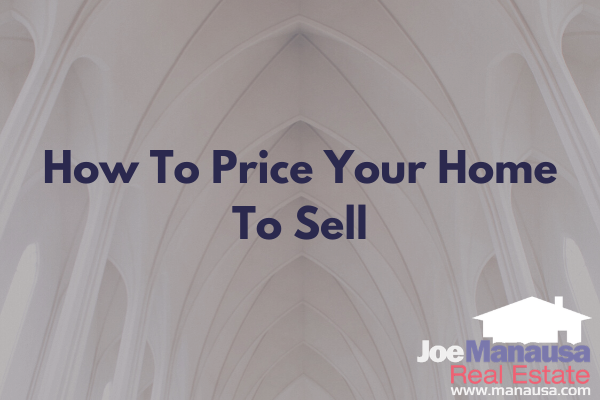 Frustrated homeowners are accumulating, and traditional real estate pricing practices are not making them any happier. It is time to recognize that there is a new way to determine the best asking price for getting a home sold in today's difficult real estate market.
What we have been doing is not working. The real estate graph to the right shows that if we compare the number of homes that have sold, with the number of homes that were put up for sale over the past year, 81% failed! Would you hire a REALTOR® if you knew they were sporting an 81% failure rate?
I hope not. And you do not have to. There are new techniques that allow a REALTOR® to determine the best asking price for your home, and this article will show you what to expect from a top real estate company in your area. If these technical issues are not discussed, you can rest assured knowing that you are dealing with somebody using traditional home pricing methods and that if you hire them, you will most likely join the 81% club!
How To Find Comparable Properties
The first thing both a traditional methodology and the new methodology will do is to determine the scope of competition for your home. This is done by determining what homes are comparable to yours and how many of them exist and how many were sold over the past year.
The best way to figure out comparable homes is to think like a buyer. If somebody were to consider buying your home, what other homes (meaning in what other areas) might this same buyer look? Will the buyer be constrained to your neighborhood because of very strong amenity, or would the buyer be interested in homes of similar values in other areas?
Often times, I see REALTORS® limit the breadth of competition to a specific neighborhood, when in most instances buyers considering homes in that neighborhood also are considering homes elsewhere.
Gather Supply and Demand Data For Comparable Properties
All the information needed to determine the value of a home is available to REALTORS in their local MLS. The following table shows supply and demand for the entire Tallahassee housing market, but the same information can be pulled for homes comparable to any in a particular MLS. A monthly update of the Tallahassee Housing Report can be downloaded from the Tallahassee Real Estate Blog.
Determine Desired Selling Time
Every home owner has their own goals and objectives in regards to the ideal selling date for their home. The home marketing plan should be geared to this time schedule. Some important things to consider include:
It typically takes 50 to 60 days to close on a contract. So if a homeowner wants to move on June 1st, then a contract is needed no later than April 1st.
More than 50% of contracts written on a home will fail to close, so a homeowner should establish contract criteria with their real estate agent to ensure target dates are reachable.
Remember to think like a home buyer. Home price is the primary search item, so the lower the price, the more often it will appear in a search and the better it will compare to the other homes (see example below).
Price The Home In Accordance With Home Selling Goals
Once a fair range of values has been determined, the home owner can decide the wisest value to ask for the home. For example, using the highlighted table above, 14 homes are selling each month for homes valued between $250K and $300K in Tallahassee.
If a homeowner is not priced as one of the best 14 values in this range, they most likely are not going to sell next month. So if the goal is to get a contract in the next 90 days, the homeowner should ensure that they are priced to sell within the next 60 days. This example is very broad, and a much tighter range should be determined for a specific home.
Understand Current Movement In Market
It is very rare to run into a homeowner these days who has not heard how tough the real estate market has become. Yet for some reason, many do not feel that it has had as much impact on their home as it has had on the rest of the market. It has!
The biggest mistake I see (and hear) homeowners make is that they price their home too high, with the idea that they will lower the asking price if it doesn't sell. And of course we saw the 81% failure rate above, so most of them are forced to lower their price. But this does not work today!
This practice works well in an appreciating market, but in a market where home values are dropping, all they are doing is chasing a falling market, keeping their same position of being priced too high.
In the picture above, we see the green "example A" where a homeowner prices the home above the market, but the market eventually catches up to its price and the home will sell.. In an appreciating market such as this example is shown, this works to get offers on the home. But in a depreciating market, such as we see in the red "example B," all the homeowner is doing is staying priced above the market. Every so often the homeowner lowers the price, but each time the market has lowered as well, thus having not real change in market position for the homeowner.
An aggressively priced home sold today will yield more for the homeowner than one which waits for the market in several months. The key to pricing your home to sell is knowing your goals and objectives, studying the market information, and then choosing a marketing and pricing plan that will work for optimal results.
---
*Joe Manausa Real Estate is a brokerage company headquartered in Tallahassee, Florida. Its unique business model provides specialists to both home sellers and home buyers, and the results speak for themselves. JMRE has significantly more 5-star reviews on google than any other local competitor. Joe Manausa Real Estate is a leader in internet marketing and utilizes search engine optimization, email marketing, social media and data analytics to get their clients' home sold faster and for more money than any other Tallahassee brokerage firm. For more information, visit www.manausa.com or call us at (850) 366-8917.
Please Do Us A Small Favor
We work very hard to produce daily content for our long-time readers and first-time visitors. We provide this information for free, hoping to earn your respect and trust and the right to one-day help you when selling or buying a home. Can we get your help spreading the word about our blog?
If you like the content, would you please like it or share it using the Facebook button at the beginning of the post? This simple action will be greatly appreciated! THANK YOU!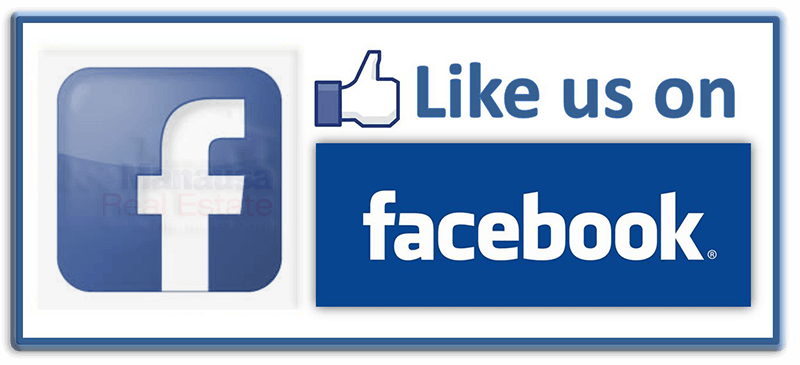 Also like us on Facebook at https://www.facebook.com/joemanausarealestate/
Your Local Expert In Tallahassee
Are you ready to go see a home in this oft-overlooked, amazing neighborhood? Do you have further questions on the Tallahassee real estate market? If so, you can leave a comment below, give us a call at (850) 366-8917, or drop us a note and we'll give you the local information needed to ensure a successful, smooth transaction.
As a local born and raised in Tallahassee with a focus on customer service, I promise you'll find great success when working with Joe Manausa Real Estate, just as have our past customers. You can read thousands of their reviews reported on Google, Facebook and Zillow right here: Real Estate Agent Reviews Tallahassee.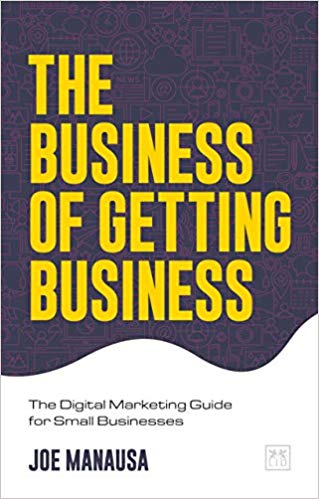 Have you heard about my new book "The Business of Getting Business?" It's a comprehensive guide for small businesses to help them make the move to digital. For those of us who want to survive and thrive in a world where large corporations are taking over, it is a must-read. It's also the perfect guide for how to sell a home in the digital age. You can find it on Amazon (UK) for immediate delivery, or you can go to Amazon (US) to reserve a copy at a pre-US published rate.

Think all REALTORS are alike?
Read what people are saying about working with Joe Manausa Real Estate! You can see thousands of real customer reviews reported on Google, Facebook and Zillow at this link: CLICK HERE FOR REAL ESTATE AGENT REVIEWS.