HOW TO PRICE YOUR HOME TO SELL
Posted by Joe Manausa on Thursday, April 30, 2020 at 5:00 AM
By Joe Manausa / April 30, 2020
Comment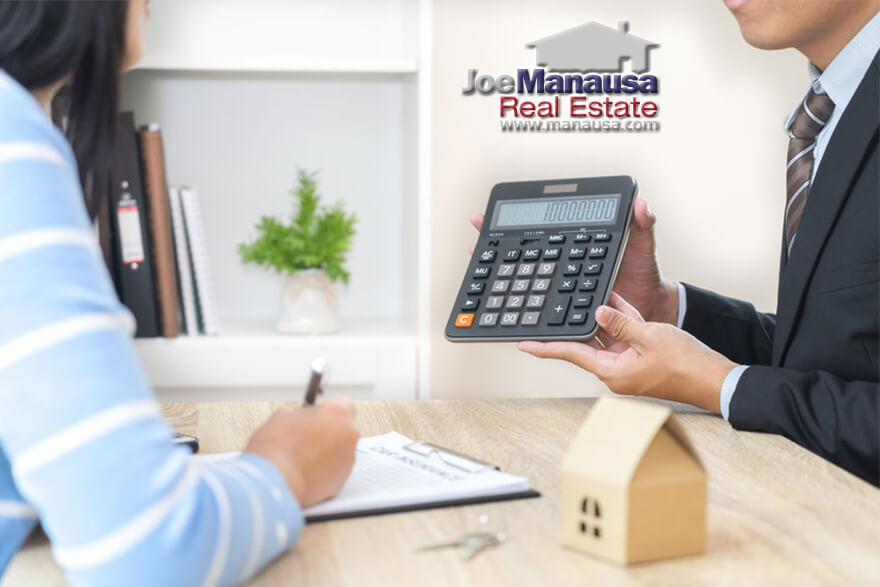 If you are planning on selling a house, learn how to price your home to sell.
Whether you are in a seller's market or a buyer's market, the right pricing strategy is a major factor in determining how much money you will get for your property.
VIDEO: HOW TO PRICE YOUR HOME TO SELL
The pricing guidance for selling a home for top dollar in 2020 has changed for homeowners who have not been in the market recently. In order to be perfectly clear and annoyingly blunt, you have a problem if you do not understand pricing a home to sell in the digital world!
I see home sellers who have improperly priced their homes leave tens of thousands of dollars on the table, repeatedly, over the past five years. The craziest thing about sellers losing money is that we are in an epic seller's market, and they should be getting optimal results.
If you price it too high, it won't sell and you'll lose leverage by reducing your asking price. If you price it too low, you risk leaving money on the table. In today's digital world, proper pricing is more important than ever, so I have produced a video explaining why.
(Video includes stories and examples not included in the text of this article)
How Is Value Determined?
Contrary to the initial thoughts of most homeowners, a home's value is determined by the available supply of similar homes combined with the current rate of demand for comparable ones.
Value is a relative thing. A home's value is relative to the market of other similar homes that are currently available. Equally important, values change. They go up and they go down, but it's the relationship between supply and demand that determines market value.
The ability to determine the current fair market value of property centers on liquidity (the number of sales occurring). The simplest way to demonstrate this is with examples.
In the first scenario, a home in a neighborhood where there are many sales and all the homes are highly similar (same amenities, construction type, and age, etc.), we can tell a home's likely market value by looking at recent sales in the neighborhood and then adjusting for condition and time.
An opposite example would be a large, expensive home on acreage in a more rural setting. There are significantly fewer sales of similar homes, so the degree of accuracy of a market-valuation is far wider than the former example.
9 Things That Do NOT Affect Your Home's Value
When we meet with home sellers to help them choose the initial asking price for their home, we show them an analysis of supply and demand as well as the liquidity in the market for their home. We are able then to recommend a range of values as well as the best asking price that is most likely to fetch them top-dollar for their home.
It is not uncommon for a homeowner to question the valuation, and the following are regularly mentioned by home sellers who want to see a higher value:
Tax Assessment - It doesn't matter what the Leon County Tax Appraiser thinks your home is worth (not to buyers anyway). The tax assessment is rarely as high as the true market value of a home, but I have seen occasions when the tax assessment was higher than the market would bear for the home.
Insurance Company Assessment - Often times, an insurance company might require a homeowner to carry enough insurance for the replacement value of a home. For many existing (used) homes, it would cost more money to build the homes today than the homes are actually worth. Remember, buyers are only going to pay what they have to pay to get a home like yours. If others are less expensive, buyers will choose those homes. And I've never had a buyer ask about the current insurance coverage on a home!
Your Mortgage Balance - What you owe on a home has no impact on its market value. Sure, it could impact your decision to sell your home, but buyers are not going to pay you more for your home simply because you have a large loan balance.
What You Paid For The Home - When you purchased your home, you likely negotiated the best deal possible within the constraints of the then-current market conditions. The buyer for your home will not be constrained by those conditions, rather, they will look at their options and choose the best solution for their needs. I tell sellers if they got a great deal when they bought, they do not need to pass that great deal along to buyers. But the opposite is true too. If they paid too much for their home, they should not expect a buyer to come in and make the same mistake.
What You Need For Your Next Home - Regardless of where you plan to move, the buyers in the market will not care about your plans and the financial needs that you might require. Buyers will compare your home to others in the market and choose accordingly. The amount of money you need for your next home will only impact your desire to sell the home.
Online Valuation Tools - There are a host of websites that offer home valuations. In fact, we recommend THIS ONE as it provides two valuations (two different sources) instead of just one. But these tools treat all the homes the same. They use the data from recent sales (size, square footage, number of bedrooms, etc.) and then determine an estimate based upon these. Unfortunately, that is not what buyers do. Buyers consider far more "data points" than these tools have at their disposal. The condition of the home, the condition of its systems and appliances, the modernness of the improvements, and other aspects of each home are considered by buyers. You really can't determine the value of a home using price per square foot any better than you could determine the value of a used car by price per pound.
That House Down The Street - One of my favorites is when a homeowner tells me the house down the street went for $X. First, we know that buyer of that house is not going to buy another home, right? And what are the odds the house down the street is identical to the one in question? Most importantly, it's been my experience that rumors in the neighborhood of sales prices are rarely validated by homeowners. Go to my site, we have the sales in our reports.
What Real Estate Agents Say - We occasionally are told that another real estate agent has given the seller a higher value (or a lower one). Well, make sure you read the paragraph below on "bias," I cover it well there. But one thing is certain, that real estate agent is not going to buy your home, so we really need to listen to the market by with a detailed study of supply and demand and liquidity.
What I Say - Just like that "other" real estate agent, what I say has no impact on the value of your home. I believe that the processes and techniques used by my company are far more accurate than any others I have seen, but at the end of the day, it will come down to the homes that a buyer can buy the day they evaluate your home. Your home will be worth a value relative to your competition of other homeowners trying to sell their home.
Please Do Us A Small Favor
We work very hard to produce daily content for our long-time readers and first-time visitors. We provide this information for free, hoping to earn your respect and trust and the right to one-day help you when selling or buying a home. Can we get your help spreading the word about our blog?
If you like the content, would you please like it or share it using the Facebook button at the beginning of the post? This simple action will be greatly appreciated! THANK YOU!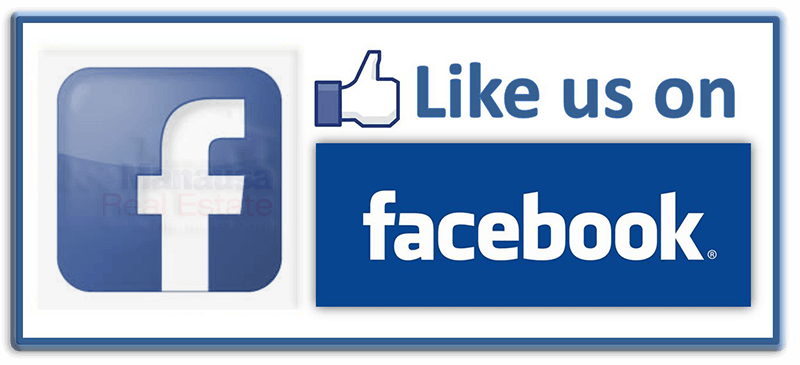 Also like us on Facebook at https://www.facebook.com/joemanausarealestate/
The Impact Of Bias On Your Home Valuation
Everybody who has an opinion on the value of your house has a bias. It's important to understand each one so that you do not let a bogus valuation lead you to make a bad mistake.
Your Bias - Every home seller I've ever met had numerous reasons why their home was worth more. Heck, every time Michelle and I have sold a home, I've had homeowner bias too! I had countless reasons why my home was worth more. The reality is that we all want to get as much as possible for our homes, but we shouldn't let irrational feelings lead us to improperly price our homes (which causes us to net less money from the sale).
Real Estate Agent Bias - When an agent is interviewing for the job of selling your home, they understand (from experience) that sellers most-often choose the first agent with whom they speak. They know if they focus the presentation on your home and give you a high valuation, you are likely to hire them. Ultimately, they know you'll tend to like the person that most likes your home, and they show you love by overstating its value. The simple way to ensure that real estate agent bias does not impact you, refuse to talk about the value of your home until you have hired the agent best suited for the job! Have them not talk about your home (which you already know about), instead, have them discuss supply and demand and liquidity, and then have them demonstrate what they do to sell your house for top dollar! If they have the online reviews to support their bold claims, hire them, and then get their pricing guidance. Remember, their opinion does not affect the value of your home, so leave the valuation discussion to the agent that you want to hire.
Buyer Bias - Unsurprisingly, buyers want to get the best deal possible. They will come up with reasons why your home should be available at a lower price. If you and your real estate agent have already considered those things, then buyer bias is dismissed with the offers you are getting from other buyers.
How I Learned Proper Pricing For Digital Consumers
You should watch the video above. I share a story about how I learned about pricing on eBay! The sellers that follow my advice are able to fetch top-dollar under any market conditions, and that story explains it well.
Here are two final thoughts on valuations, and they are true under all market conditions. We advise all home sellers that buyers choose a price, but sellers choose the competition. The price you set for your home determines which homes buyers will use for comparison.
Buyers Choose A Price - When buyers get to the final steps of choosing a home for purchase, it usually comes down to their own personal criteria for what is important. As you can imagine, what they have to spend (your price) is a factor. Buyers will size up all the homes that meet their criteria and then choose the one that they think is the best value. The amount of competition they face (other buyers for similar homes) determines how aggressive they have to be with their offers.
Sellers Choose Their Competition - Since the sellers get to set the asking prices of their homes, one could argue that it is always a seller's market! This is where selling a home in the digital age is so different than how things were done in the past. Sellers must realize that buyers are looking at homes online first (in a grid or a list) and that homes are almost always arranged by price. If you overprice your home, the homes next to yours will be nicer than yours. Your home will never appear as well next to nicer homes than it would appear next to equivalent or "not as nice" homes.
Choosing The Best Asking Price For Your Home
Work with a competent, local real estate agent when it comes to selling your home. Without you even asking, they should be prepared to discuss the supply and demand for homes like yours as well as the liquidity in the market in recent times.
After examining the data as well as doing a comprehensive study of the condition of your home, your experienced real estate agent should be able to give you a value range for your home (no home is worth an exact dollar amount, it takes a market sale to figure that out).
My advice is conditioned upon one thing.
Trust.
Do you trust your real estate agent? Do you trust their expertise and experience? If not, you've got the wrong agent. I've brokered more than 12,000 home sales, and I can tell you that experience is a key component when choosing the best asking price for your home.
So assuming your trust the guidance, valuation, and experience of your agent, and you are confident that they will pre-market the home to give it massive exposure before it even hits the market (here's a video on how digital has changed the way we sell a home), then I would recommend you price it exactly where the agent thinks you will get multiple offers immediately upon hitting the market. That's right, fast sales will net you more money than will long, drawn-out listing periods.
If you price the home aggressively while marketing it massively, more than one buyer will want it, and here is what will happen:
Instead of having to negotiate down to a buyer, you can negotiate multiple buyers upwards!
We sell a surprising number of our listings ABOVE asking price due to our ability to generate multiple buyers. This should be your goal.
Your Local Expert In Tallahassee
When moving to, in, or from Tallahassee, you will fare better if you work with a local expert. We are here to help. If you have further questions on the Tallahassee real estate market, you can leave a comment below, give us a call at (850) 366-8917, or drop us a note and we'll give you the local information needed to ensure a successful, smooth transaction.
As a local born and raised in Tallahassee with a focus on customer service, I promise you'll find great success when working with Joe Manausa Real Estate, just as have our past customers. You can read thousands of their reviews reported on Google, Facebook and Zillow right here: Real Estate Agent Reviews Tallahassee.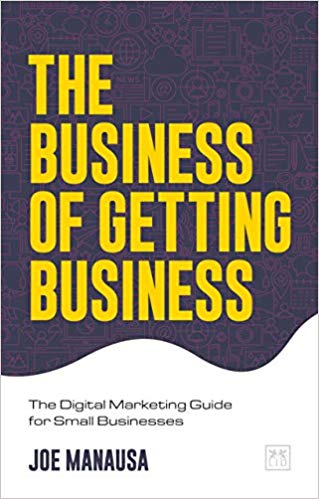 Have you heard about my new book "The Business of Getting Business?" It's a comprehensive guide for small businesses to help them make the move to digital. For those of us who want to survive and thrive in a world where large corporations are taking over, it is a must-read. It's also the perfect guide for how to sell a home in the digital age. You can find The Business Of Getting Business from each of the trusted retailers below.

Think all REALTORS are alike?
Read what people are saying about working with Joe Manausa Real Estate! You can see thousands of real customer reviews reported on Google, Facebook and Zillow at this link: CLICK HERE FOR REAL ESTATE AGENT REVIEWS.