Homes For Sale With Sparkling Pools For The Summer Of 2019
Posted by Joe Manausa on Friday, April 19, 2019 at 5:55 AM
By Joe Manausa / April 19, 2019
Comment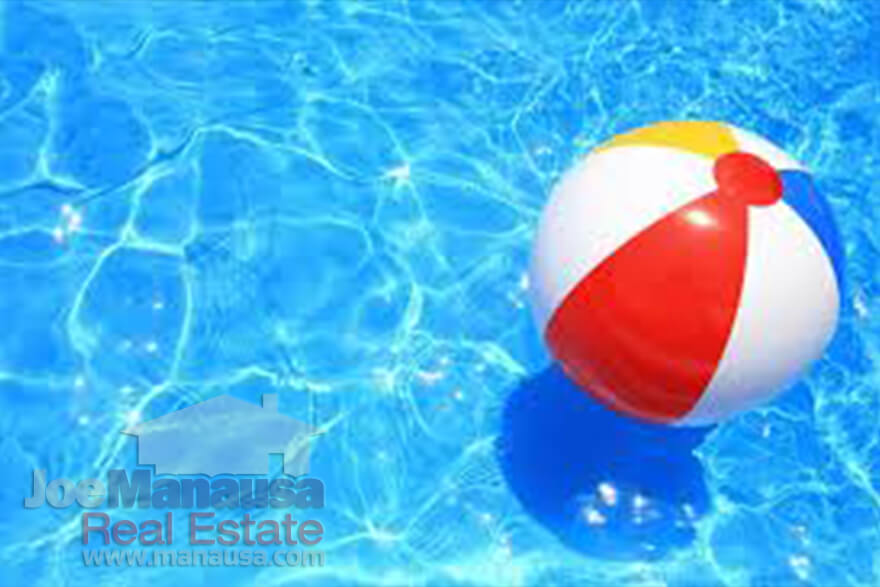 Of all the features and amenities one might find in a home, a sparkling backyard pool is likely to be the one that has the most impact on a family's lifestyle.
A swimming pool continually brings the family together and often serves to bring neighbors together as well. Unless "everybody" in the neighborhood has a pool, you can bet the home with a pool is where all the kids want to be.
Today's article provides a look at all swimming pool home listings in Tallahassee and then follows with information on the different types of pools that you'll likely encounter in your Tallahassee home search.
Homes For Sale With Swimming Pools
The following listings contain all single-family detached homes for sale with swimming pools in Tallahassee.
Swimming Pool Types
When you are shopping to buy a home in Tallahassee and you narrow your search to homes with pools, you'll discover three types of in-ground swimming pools in our area. I have provided a simple explanation for each pool type below:
Gunite (Concrete) Swimming Pools - If you would like to have a unique swimming pool that is built on-site and only conforms to your imagination, then you should consider installing a concrete pool. A concrete pool can be as big as your budget allows, and you can add all sorts of custom features that will make it one of a kind. Of course, if you are buying a home with a concrete pool already built, you should know that concrete pools might be a little costlier to maintain than some of the other options due to the rougher surfaces that make it easier for algae to grow.
Fiberglass Swimming Pools - If you buy a home with a fiberglass pool, you will likely have the cheapest-to-maintain pool you can find. Fiberglass pools typically are warranted for a long time and do not require the regular resurfacing of a concrete pool or the replacement of a vinyl pool.
Vinyl Liner Swimming Pools - The pool you are likely to encounter most often when shopping homes for sales with swimming pools are those that are built with vinyl liners. These are the least expensive in-ground pool type to install and thus are most prevalent in the Tallahassee area. While vinyl pools are not limited so much by shape and size, they do come with a recurring expense of the vinyl liner replacement. The material is a polymer and the combination of chlorine and sunshine break-down the liner so that it needs to be replaced every 7 to 12 years.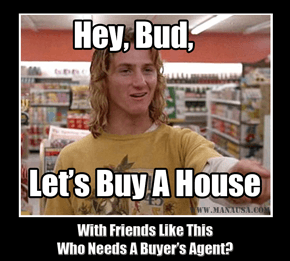 Your Agent Matters!
74% of homebuyers work with the first agent they speak to, so they typically don't understand that it is in their best interest to first interview a qualified buyer's agent before they commence with the rest of the home search and home buying process. But they learn.
They learn when they ...
lose out on the perfect house
pay excess third-party fees during the transaction
over-spend for a home that they could have bought at a lower price
the home is not the best fit for what they need
So join the 26% of homebuyers who are smart enough to put themselves first. Here's how to do it.
How To Buy A Home With A Swimming Pool
You should know that homes with pools are priced differently than homes without pools. In fact, you might want to read more about how swimming pools impact home values, as often times these types of homes are incorrectly priced in the market. Some of the articles I've written about homes with swimming pools can be found at the following links:
This concludes our Spring 2019 update on pool homes for sale in Tallahassee, please give us a call at (850) 366-8917 or drop us a note if you have questions about these popular homes.
Nobody in Tallahassee has written more about homes for sale with swimming pools than Joe Manausa, so turn to us as your expert when selling or buying a pool home. How will you be treated? You can read thousands of real customer reviews reported on Google, Facebook and Zillow right here: http://www.manausa.com/testimonials.