How Many Homes For Sale In Tallahassee Is The Right Amount?
Posted by Joe Manausa on Thursday, February 19, 2009 at 9:57 AM
By Joe Manausa / February 19, 2009
Comment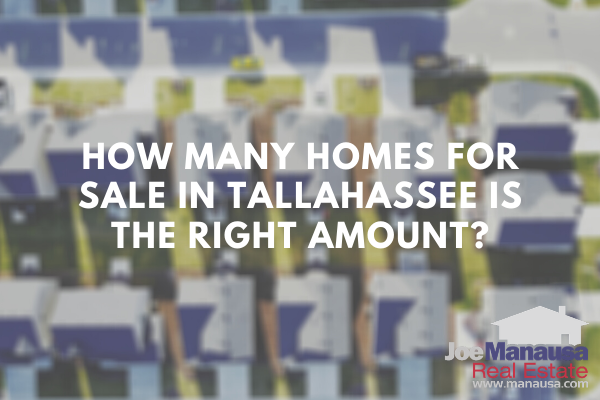 One of the most important trends that we continue to monitor at the Tallahassee Real Estate Web Site is the movement of home inventory levels. Many of our blogs are written on current inventory trends, and many of the cyclical reports that we publish are based on the supply and demand of housing in Tallahassee.
Doing this so often got me wondering exactly how many homes should be on the market. Is our gross over-supply purely a supply-side issue, or is diminishing demand starting to control the picture? I decided to tackle this question for today's blog.
Tallahassee Area Home Supply Nears 20 Months
When we look at the supply of homes for sale in Tallahassee, we see nearly 20 months worth of supply at the current annualized rate of sales. The real estate graph below shows the entire Tallahassee MLS (not just Leon County), but it demonstrates just how competitive it is getting for home sellers in our market area.
Leon County Home Supply Too High
When we look at the Tallahassee real estate market (Leon County), we see about 40% less home inventory, but a whole lot of inventory nevertheless. We are just over 12 months of supply and that might not mean a whole lot to people who do not pay much attention to the housing market, so I think a simple real estate graph might demonstrate what it means to somebody who HAS TO sell a home in Tallahassee.
The real estate graph above shows current supply (active listings) in red, the amount of homes sold each month in green, and the blue vertical columns measure the months of supply of homes. Even though supply (red line) is dropping, our amount of supply based upon demand (blue vertical bars) has grown. We know we need to see the supply continue to drop quite a bit more.
But this is what has made me wonder ....
How Many Homes For Sale In Tallahassee Is The Right Amount?
Because we have seen such negative sentiment in the market, buyer activity has slowed to a level lower than I have ever seen in my 18 years in the Tallahassee real estate market. But I suspect that we can use some historical figures on home sales to help us determine how many homes is the right amount for Tallahassee to have available at any given time.
Most people around the country consider 6 months of supply to be the state of equilibrium for the housing market. When there are fewer homes for sale, it is considered a Sellers' market, and when there are more homes for sale, it is considered a Buyers' market. Obviously, Tallahassee is currently experiencing a Buyers' market.
Current Inventory Levels Are The Result Of A Boom Market
Using the information that we gathered for the last graph, I have assembled a look at our current inventory compared to the sales rate of the past six years. The resulting graph demonstrates that our current supply is way too high based upon our current sales trend, but it actually would be too low were we selling at the same rate as many of the past 6 years.
The real estate graph shows actual sales each month going back to January of 2003, while the blue vertical bars show months of supply based upon today's inventory levels (there are 2,482 homes for sale in Tallahassee). The red line represents where the blue vertical bar would reach equilibrium (6 months of supply). So anywhere the bars are above the line, the inventory is too high for that rate of sales. Anywhere they fall below the red line, the rate of sales needed more homes to be a balanced market.
It appears as if our current amount would have been good (or even maybe a bit low) for 2003 through 2006. Unfortunately, until we see the economy "stimulated," we are going to need to see our inventories reduced by about 20% more.
Tallahassee Home Supply Balanced At 2,000 Homes For Sale
Based upon my data for the past 18 years, I suspect a balanced market will usually hover around the 2,000 homes mark. We should be seeing roughly 4,000 homes sold each year, with market cycles making home sales reach higher or fall short based upon outside influencers.
So, the answer that I have reached (unless one of our well-informed readers changes my mind) is that 2,000 homes for sale in Tallahassee is the "right" amount.
As a reminder for those who subscribe to the Tallahassee Real Estate Blog by email, some embedded pictures and videos might not be appearing in your email and you might need to click the title header to go to your browser where all will be visible. Additionally, if you would like to respond (leave a comment) to this article, you will need to "click through" to the blog site to post your feedback.
Keep checking out the Tallahassee Real Estate Blog every day for updates that include charts, graphs, and analysis of the Tallahassee real estate market.
If you like this Article then please subscribe to my
blog through a full
RSS feed
,
or you can

Subscribe by Email

.You will be able to stay informed about the happenings in the Tallahassee Real Estate Market.
Please Do Us A Small Favor
We work very hard to produce daily content for our long-time readers and first-time visitors. We provide this information for free, hoping to earn your respect and trust and the right to one-day help you when selling or buying a home. Can we get your help spreading the word about our blog?
If you like the content, would you please like it or share it using the Facebook button at the beginning of the post? This simple action will be greatly appreciated! THANK YOU!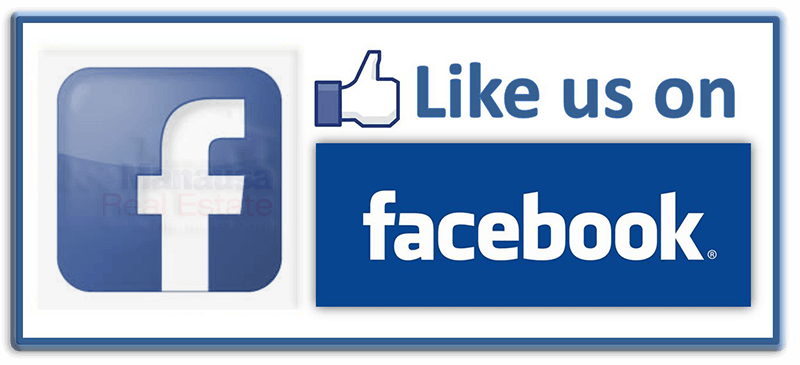 Also like us on Facebook at https://www.facebook.com/joemanausarealestate/
Your Local Expert In Tallahassee
When moving to, in, or from Tallahassee, you will fare better if you work with a local expert. We are here to help. If you have further questions on the Tallahassee real estate market, you can leave a comment below, give us a call at (850) 366-8917, or drop us a note and we'll give you the local information needed to ensure a successful, smooth transaction.
As a local born and raised in Tallahassee with a focus on customer service, I promise you'll find great success when working with Joe Manausa Real Estate, just as have our past customers. You can read thousands of their reviews reported on Google, Facebook and Zillow right here: Real Estate Agent Reviews Tallahassee.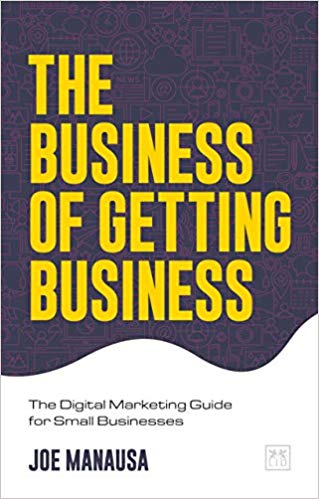 Have you heard about my new book "The Business of Getting Business?" It's a comprehensive guide for small businesses to help them make the move to digital. For those of us who want to survive and thrive in a world where large corporations are taking over, it is a must-read. It's also the perfect guide for how to sell a home in the digital age. You can find The Business Of Getting Business from each of the trusted retailers below.

Think all REALTORS are alike?
Read what people are saying about working with Joe Manausa Real Estate! You can see thousands of real customer reviews reported on Google, Facebook and Zillow at this link: CLICK HERE FOR REAL ESTATE AGENT REVIEWS.