What The Gold Rush Of 1849 Can Teach Us About Short Sales
Posted by Joe Manausa on Friday, December 16, 2011 at 12:37 PM
By Joe Manausa / December 16, 2011
Comment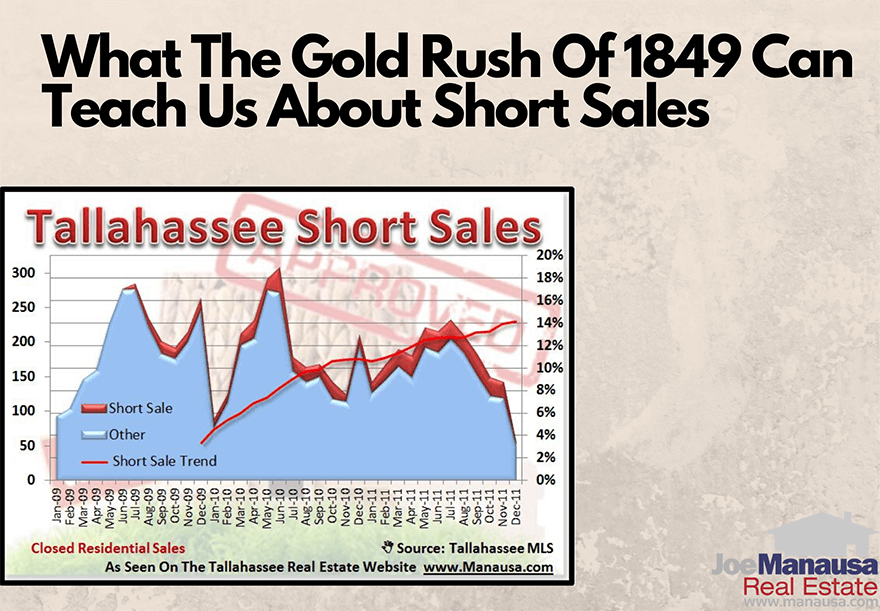 One in every six homes sold this year has been a short sale in Tallahassee. One in every three homes sold this year has been in some sort of distressed situation (short sale, foreclosure, pre-foreclosure, REO, etc.). As we roll into 2012, the landscape for people who want to sell a home is crowded with people and institutions that must sell homes. This is the type of environment that leads to falling home values.
We have had hundreds of people recently download our FREE 86-page e-Book "Should I Short Sale My Home," as more people come to realize it is a viable option for getting on with their lives, even if they have perfect credit and are current on their mortgage payments. A short sale allows people to break the trap that has stalled our housing market, by getting upside-down home sellers out of their homes with minimal damage to their credit or finances.
When many people hear or read about short sales, they think "opportunity for buyers." But when I see what banks are currently willing to do for people with good credit, I see "opportunity for sellers!" And just like the Gold Rush of 1849, only a relative few are going to be lucky enough to strike gold. And do you want to know why?
Banks are writing off huge losses right now with short sales. They are helping people get rid of homes and are putting together deals they would never had agreed to before the collapse of the housing market. But just as the veins of gold in California finally were exhausted, so too will be the disorganization and resulting generosity of the banks. They will establish systems and plans to ensure that they no longer have to lose money on a short sale. Homeowners who sit back and wait will be just like the 'easterners' who didn't board the first train to California in '48.
Home values are dropping and banks won't do this forever. Homeowners who wait two years will have to sell their homes for less money and get less favorable terms from the banks. If you know you're going to have to sell in the next few years, do yourself a big favor and contact me today!
Short Sales Growing In Tallahassee
When we look at the homes that are selling in Tallahassee, we can see that short sales have sprung into a major market force. 17% of the homes that sold in November were short sales, representing 1/2 of the distressed property sales. While this could mean that more homeowners are choosing the short sale route, rather than deeding the property back to the bank or having the property be foreclosed upon, I believe it really is a sign of non-distressed sellers choosing to take advantage of the favorable solutions that lenders are offering with short sales.
The real estate graph above is clear, we should brace for the Short Sale Rush of 2012, and the early entrants are going to be walking away with the gold. Take action today, download the e-Book on short selling, and then drop me a note.
Please Do Us A Small Favor
We work very hard to produce daily content for our long-time readers and first-time visitors. We provide this information for free, hoping to earn your respect and trust and the right to one-day help you when selling or buying a home. Can we get your help spreading the word about our blog?
If you like the content, would you please like it or share it using the Facebook button at the beginning of the post? This simple action will be greatly appreciated! THANK YOU!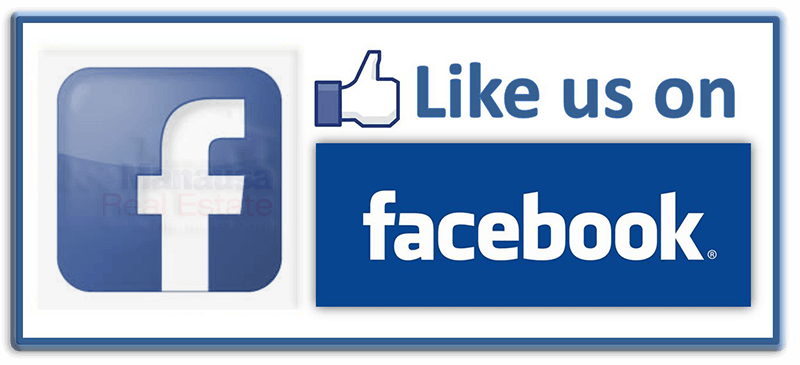 Also like us on Facebook at https://www.facebook.com/joemanausarealestate/
Your Local Expert In Tallahassee
Do you have a question on the Tallahassee real estate market? If so, you can leave a comment below, give us a call at (850) 366-8917, or drop us a note and we'll give you the local information needed to ensure a successful, smooth transaction.
As a local born and raised in Tallahassee with a focus on customer service, I promise you'll find great success when working with Joe Manausa Real Estate, just as have our past customers. You can read thousands of their reviews reported on Google, Facebook and Zillow right here: Real Estate Agent Reviews Tallahassee.
Have you heard about my new book "The Business of Getting Business?" It's a comprehensive guide for small businesses to help them make the move to digital. For those of us who want to survive and thrive in a world where large corporations are taking over, it is a must-read. It's also the perfect guide for how to sell a home in the digital age. You can go to Amazon (a trusted digital retailer) to get a copy delivered directly to your home. "

Think all REALTORS are alike?
Read what people are saying about working with Joe Manausa Real Estate! You can see thousands of real customer reviews reported on Google, Facebook and Zillow at this link: CLICK HERE FOR REAL ESTATE AGENT REVIEWS.