Get Rid Of A House Once And For All
Posted by Joe Manausa on Wednesday, March 14, 2012 at 11:25 PM
By Joe Manausa / March 14, 2012
Comment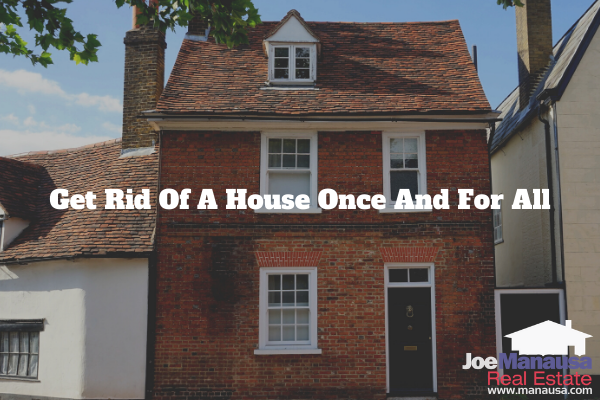 As home values continue to decline in Tallahassee, I am receiving emails and messages from more and more people who want to know how to get rid of a house.
In fact, there is a growing number of people who have relocated away from Tallahassee and have become absentee owners and their motivation to get rid of a house is growing with each month that goes by.
Many are in a negative cash flow situation, and their frustration level is rising.
Most people do not realize what a pain in the rear it is to be an absentee home owner.
Even under the most perfect of circumstances (home is leased to a great tenant and you have a super property manager), you still have a home in your life that you do not want.
The Need To Get Rid Of A House Once And For All
If you ask most absentee home owners "what they were thinking" when they made the decision to keep and not get rid of a house, they will almost all tell you that it wasn't so much the decision they made, rather it was them choosing to not make a tough decision to sell a home.
Many were pulled away from Tallahassee due to the normal life changes that happen (opportunities, employment, family, etc.), and they found that their home was worth less than they owed. Instead of thoroughly researching their options, they didn't consider a "sell a home plan" and thus figured they would just rent it out until values returned. Oops.
Home values have not returned. In fact, home values are down over 35% since the peak of the market, thus many people who do not choose to get rid of a house are actually going to have to own it for over 15 years as a rental property for it to end up being the right financial decision.
So, if you are in this position today, have you thought about keeping that house until 2027?
How To Get Rid Of A House
If you really do not wish to be an absentee owner for the next 15 years or so, there are some better solutions. Not all scenarios work for every homeowner, but it is in your best interests to speak with a "get rid of a house expert" in order to explore all of your options.
Here is how I advise my clients to explore ALL of their options. First, let's make a small adjustment in the way you view your situation.
Whether you have 1 mortgage, 2 mortgages, or multiple mortgages, I want you to see your housing situation in a different light.
Consider that you actually have a home with two mortgages. The first mortgage will go away when you sell your home, the second will not.
(Your exact situation might have several in the the "second" category, but this is a simpler way to view your situation and the number of actual liens does not affect your ability to analyze your situation or to get rid of a house.)
With this "new way" of seeing your situation, then consider this:
You own an asset that you no longer want, which is currently falling in value.
You have a debt that will go away when you sell the house.
You have a debt that will not go away when you sell the house.
Is this not a more refreshing way to look at your situation. Most people are letting the debt in point #3 above to immobilize them.
This is crazy. Are you really willing to own a home for 15 years, most likely throwing money at it every month and year for maintenance and repairs, just to save from having to repay the debt?
The reality is that the debt in #3 will be much easier to manage on a negotiated repayment term, and you won't have the liability for repairs and management of a home (that is falling in value) as an absentee owner. A fresh outlook makes the decision to get rid of a house the least painful way to go.
So the reality is that if you are willing to face your real current situation, you do not have to own this house for 15 more years. You can choose to immediately get rid of a house!
What To Do Now
Next year the home will be worth even less, so the wisest decision is to stop procrastinating and to speak with a short sale expert in order to determine the best way to accomplish your goal to get rid of a house.
Whether you are in the Tallahassee housing market or you are in another US housing market, you need to have the best short sale negotiator work on your behalf.
The difference between our experience level and that of most real estate agents could be the difference between a great deal with your lenders or one that causes pain for many more years.
You can download the free 81 page e-book "Should I Short Sale My Home?" as a great reference that will answer many of your questions. Or …
Just drop me a note today to get the ball rolling. We will either help you in Tallahassee, or refer you to the short sale specialist we would use in another market area. There is no need for you to be encumbered with this problem any longer, simply reach out to us now and we will help you get rid of a house once and for all!
---
Joe Manausa Real Estate is a brokerage company headquartered in Tallahassee, Florida. Its unique business model provides specialists to both home sellers and home buyers, and the results speak for themselves. JMRE has significantly more 5-star reviews on google than any other local competitor. Joe Manausa Real Estate is a leader in internet marketing and utilizes search engine optimization, email marketing, social media and data analytics to get their clients' home sold faster and for more money than any other Tallahassee brokerage firm. For more information, visit www.manausa.com or call us at (850) 366-8917.
Please Do Us A Small Favor
We work very hard to produce daily content for our long-time readers and first-time visitors. We provide this information for free, hoping to earn your respect and trust and the right to one-day help you when selling or buying a home. Can we get your help spreading the word about our blog?
If you like the content, would you please like it or share it using the Facebook button at the beginning of the post? This simple action will be greatly appreciated! THANK YOU!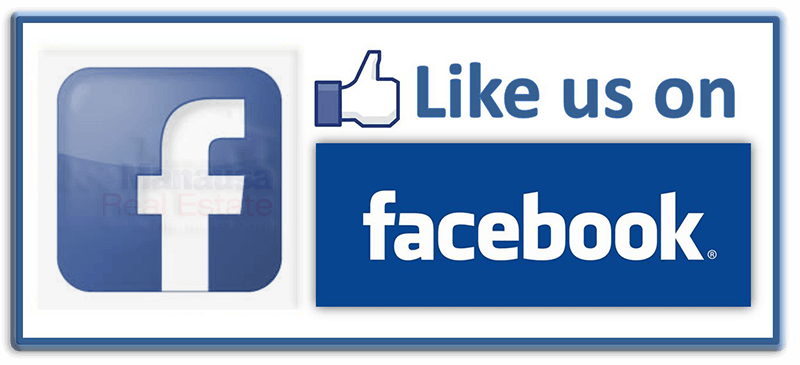 Also like us on Facebook at https://www.facebook.com/joemanausarealestate/
Joe Wrote The Book On How To Sell A Home Today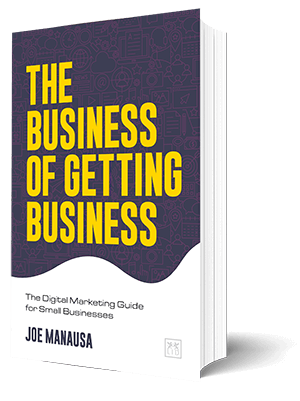 "Location, location, location' is no longer a competitive advantage. Digital marketing and going direct to consumer have made all geographical boundaries obsolete. The Business of Getting Business is a must-read modern-day survival guide for any local business to get to the next decade. Local businesses are on death ground.
They can either take a stand and re-invent themselves by embracing the digital frontier and have a chance to survive the overwhelming odds of digital direct-to-consumer capabilities that have erased all local and national business distinctions, or they can choose business as usual and accept certain death.
The Business of Getting Business is the critical survival guide for those that choose to dig in and fight."
– Anthony Noto, CEO, SoFi and former COO, Twitter
Get the book that explains it all, in a manner that is understanding to all, even technology neophytes. It's available on Amazon, a trusted source for consumers.

Think all REALTORS are alike?
Read what people are saying about working with Joe Manausa Real Estate! You can see thousands of real customer reviews reported on Google, Facebook and Zillow at this link: CLICK HERE FOR REAL ESTATE AGENT REVIEWS.