A Bold Forecast For 2009 Home Sales
Posted by Joe Manausa on Monday, March 2, 2009 at 9:38 AM
By Joe Manausa / March 2, 2009
3 Comments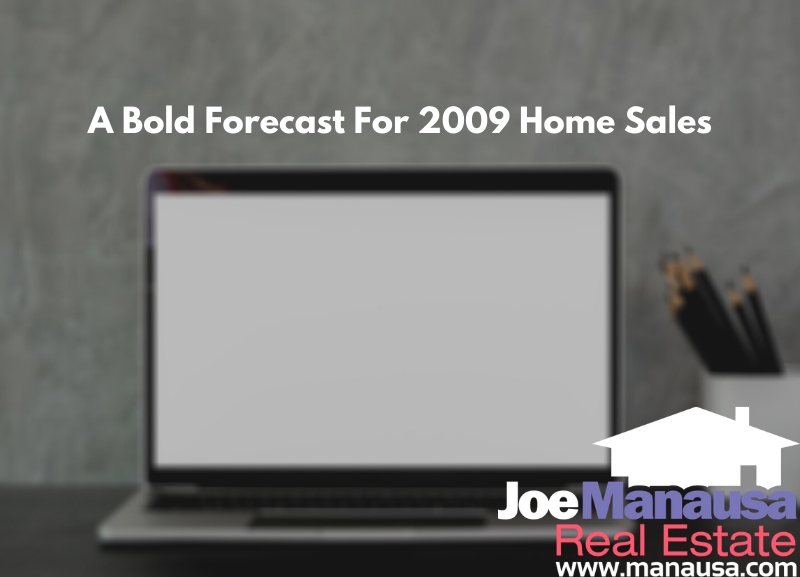 Today we published our 3rd Edition of the Tallahassee Real Estate Newsletter. If you are not already on our exclusive subscription list, you can join for free in the form on the right. All it takes is a name and an email, and you'll receive the most analytical report of the Tallahassee real estate market that can be found.
I will start today's blog by saying you will want to bookmark this page immediately. In January of next year, when the 2009 home sales numbers have been posted, you will be able to come back here in order to seriously mock me or to wonder in amazement at the mathematical marvel that I will have become (through self-proclamation of course).
Today I will astound you by predicting the number of home sales in Leon County Florida for the entire year of 2009, and I will guarantee my accuracy to a 99% confidence level! How's that you say? There is a 99% chance that I will be right, and if my explanation does not bore you to sleep, I think you will agree (don't worry, there are pictures for those of you who hate math!).
Using A Normal Distribution Curve And Standard Deviations To Predict Home Sales
I hit on an idea recently that I could utilize my current market research in order to predict home sales in the Tallahassee real estate market (Leon County, Florida) for the year 2009, and be statistically certain (99% certain) that the predictive range would be correct. In order to do this, I needed the following:
The total number of homes sold every month from January 1991 through January 2009
My 10 year old Statistical Analysis Book I used during my MBA program
Google, to re-teach me Statistical Analysis
To be completely honest, normal distrubution curves and standard deviation are much more difficult concepts for a real estate broker to utilize and explain than any other subject that I have covered in the Tallahassee Real Estate Blog. And while you're probably ready to jump to another page right now (please don't, it will be worth your while...), I intend on explaining this in as simple a manner as possible, and you will benefit from an early warning/prediction of the remainder of the year.
Key Definitions For Real Estate Statistical Analysis
The standard deviation is kind of the "average of the average," and often can help us find the story behind the data. To understand this concept, it can help to learn about what statisticians call normal distribution of data.
A normal distribution of data means that most of the examples in a set of data are close to the "average," while relatively few examples tend to one extreme or the other. We can take a set of data (like home sales each month) and convert it to a normal distribution in order to analyze it.
Let's say we are looking at home sales in Leon County each month. We see that typically, we sell about 300 homes per month, but there are some months that go as high as 500, and some that go as low as 200. For the most part, home sales are normally distributed (meaning most month's sales are close to 300, while fewer months are much higher or much lower).
The standard deviation is a statistic that tells us how tightly all the data are clustered around the mean in a set of data. When the examples are pretty tightly bunched together and the bell-shaped curve is steep, the standard deviation is small. When the examples are spread apart and the bell curve is relatively flat, that tells you you have a relatively large standard deviation.
Computing the value of a standard deviation is complicated. But let me show you graphically what a standard deviation represents...
Notice the "bell shape" that we discussed earlier. It could be spread out more (meaning larger standard deviations) or taller and more narrow (meaning tighter standard deviations). The point to remember is that this is what we are seeking when assembling a normal distribution of data.
Even if you are a little fuzzy on what we covered thus far, hang in there! It will all make sense soon.
Measuring Seasonality To Create A Data Set
By utilizing Tallahassee home sales data from each month back to January of 1991, we can create a measurement of seasonality for each month of every year. Such a measurement might look like the table on the right that has been constructed from Leon County home sales data from 1991:
Creating A Normal Distribution Curve With Seasonality Figures
Ok, now we're getting to the good stuff. By creating a normal distribution curve of the January seasonality figures from Leon County home sales, were are able to determine ranges of mathematical probabilities of future home sales. For example, we know the following information:
144 homes sold in January of 2009
On average, January sees 6.08% of the home sale each year
Therefore, by dividing the 144 home sales by its seasonality indix of 6.08%, we could say that January's home sales would predict (144 ÷ .0608) 2,368 home sales for all of 2009. Unfortunately, we need to be more accurate than that, and a normal distribution curve with standard deviations will allow us to be so.
Let's first understand how standard deviations give us different levels of confidence in our results. When we are only 1 standard deviation away from the mean (see the red area to the right), our level of confidence is lower than when we start getting to the tails of the bell curve. 3 standard deviations give us a 99% confidence (the red plus green plus blue area below) that all ranges of values will fall within there boundaries, while 1 standard deviation only gives us a 68% confidence that all ranges of values will fall within its boundaries.
Don't fall asleep now, we're coming to our conclusion...
Tallahassee Real Estate Market Undergoes Statistical Analysis
When we create a normal distribution graph with January seasonality factors, the following real estate graph is created:
So, just to compare our results with the "standard normal distribution early, the area in red represents one standard deviation from the mean, the area encompassed by the red and green represent two standard deviations from the mean, and the areas encompassed by the blue, green and red represent three standard deviations from the mean. So what you say?
Tallahassee Home Sales Forecast with 99% Confidence
Our analysis yields the following
With 99% confidence, we can say that home sales will be greater than 1,692 homes, but less than 3,942 homes.
With 95% confidence, we can tighten our prediction to home sales falling within a range between 1,870 and 3,227 homes.
With 68% confidence, we can tighten further to forecast home sales in Tallahassee to a number between 2,090 and 2,732.
The 18 Year Average would forecast home sales of 2,368.
My prediction: 2,675 homes will sell in the Tallahassee real estate market in 2009.This is a decline of 26.5% from 2008, which was the worst year on record....
So, where did my prediction come from?
My forecast for home sales in Tallahassee comes from a few observations:
Our bell curve is narrow, indicating a tight range of values for January seasonality (meaning January doesn't move around much).
There appears to be a recovery pattern whenever January measures in the 7+%, the following year is in the 5+% range.
So, with last year measuring a January seasonality of 7.36%, I am going with the established pattern and expect to see the same sort of recovery pattern. Using the ratio of the two previous patterns, I will use a seasonality factor of 5.38% (which yields total annual home sales in Tallahassee to be 2,675).
But time will tell.
OK, for those of you who made it this far, should I put this away and never do it again?
Update 1/15/2010
Total Sales for 2009 were 3,250.
Please Do Us A Small Favor
We work very hard to produce daily content for our long-time readers and first-time visitors. We provide this information for free, hoping to earn your respect and trust and the right to one-day help you when selling or buying a home. Can we get your help spreading the word about our blog?
If you like the content, would you please like it or share it using the Facebook button at the beginning of the post? This simple action will be greatly appreciated! THANK YOU!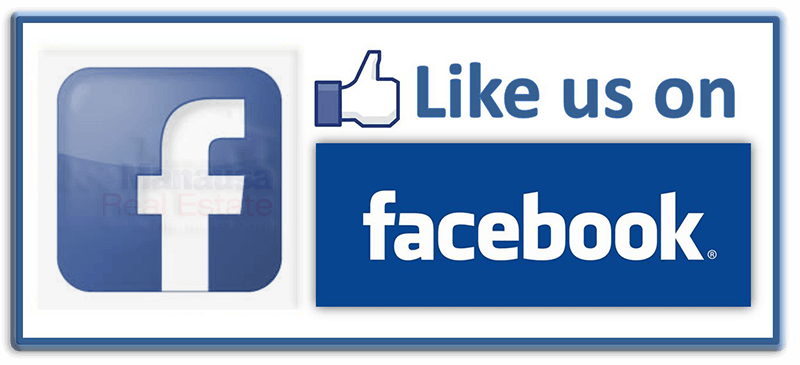 Also like us on Facebook at https://www.facebook.com/joemanausarealestate/
Joe Wrote The Book On How To Sell A Home Today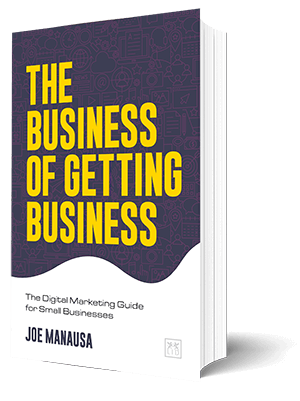 WARNING: The Internet & digital marketing systems have changed the way sellers need to market a home for sale. It's not about getting a home sold anymore, it's about getting a home sold and netting the most money from the sale.
To do this, a seller needs to hit the digital market hard in a coordinated effort that alerts ready-buyers (all at the same time) to ensure buyers understand they are competing for the right to buy the home.
While it only takes ONE buyer to sell a home, it takes MULTIPLE BUYERS for the seller to bid the property up to its highest value in today's market. You see our full explanation about how to sell a house here, or you can buy the book and really get into the nuts and bolts of selling a home in the digital age.
Get the book that explains it all, in a manner that is understanding to all, even technology neophytes. It's available on Amazon, a trusted source for consumers.

Think all REALTORS are alike?
Read what people are saying about working with Joe Manausa Real Estate! You can see thousands of real customer reviews reported on Google, Facebook and Zillow at this link: CLICK HERE FOR REAL ESTATE AGENT REVIEWS.