How To Dispute Your Property Taxes
Posted by Joe Manausa on Monday, August 25, 2008 at 6:09 AM
By Joe Manausa / August 25, 2008
4 Comments
"In this world nothing can be said to be certain, except death and taxes."
Benjamin Franklin - In a letter to Jean-Baptiste Leroy, 1789
I received an email from a client of mine who had purchased a home in Tallahassee back in 2004. Like many citizens of Florida, he is disturbed about his rising property taxes. His message was
Joe, do you have any numbers on property appraisals in our area. Our assessed value went up last year according to our Trim statement. Having listened very closely to what you have pontificated, I don't believe that's possible and in fact should have gone down from the previous year. Am I wrong? In the trim brochure it says that as long as the assessed value does not exceed the market value they have to raise the assessed value by three percent which is what it went up. What a bunch of c%*!!. I dearly detest property taxes!!
In order to help him answer this, I performed a detailed market analysis of the Subdivision in which he lives (Golden Eagle Plantation) for the purpose of identifying market movement. Most people who follow the Tallahassee real estate market are well aware that prices are dropping, however each price range and each area has its own performance level. The one factor that is fairly consistent across the board is that inventories are very high, prices are dropping, and we still have not seen the bottom of this Buyers' Market. My recommendation to all home owners is to hold their homes at this time and do not place them onto the market unless a sale is the only option.
I did a study of all resale home sales in Golden Eagle and discovered that unit sales (average number of homes sold each month) is back to a normalized range of just greater than 3 per month. The average price per foot has dropped in Golden Eagle by 12% from exactly 1 year ago (which happened to be the top of the market).
| | |
| --- | --- |
| | |
When we look at prices and sizes, we find that the average resale home that is selling is between 3,100 and 3,200 square feet and the price is dropping (currently trending at $503,000). I suspect with the pile of inventory in Golden Eagle, we will continue to see that trend drop for at least another 6 months, if not a year or more. You can see that the average price before the "boom" market was around $340,000. With increased costs of living outracing increases in real wages, it is natural to assume this price trend decline will continue.
The information on the left is from his 2007 market value as reported in the Public Records of Leon County at $509,690, with a Taxable Value of $463,567. If one were to apply the 12% decline in the Golden Eagle Plantation to his home, the results on the right would be found.
My recommendation to my client is to take this information to the Leon County Property Appraiser's office. I would start with a phone call and then go in person if the call did not work out. While I do not have a personal experience with their office, everything that I have ever heard is that they work hard and try to be fair.
The Leon County Property Appraiser's office has published this video on property taxes and it does a great job of explaining how they do it and how to contact them in the case of a dispute such as we have analyzed here.
If this has been helpful or if you have additional information that will enhance the topic,
please comment below
and share your experience with the rest of our readers.
Joe Wrote The Book On How To Sell A Home Today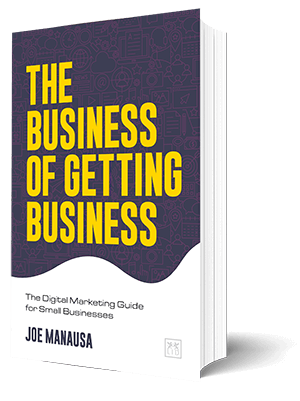 WARNING: The Internet & digital marketing systems have changed the way sellers need to market a home for sale. It's not about getting a home sold anymore, it's about getting a home sold and netting the most money from the sale.
To do this, a seller needs to hit the digital market hard in a coordinated effort that alerts ready-buyers (all at the same time) to ensure buyers understand they are competing for the right to buy the home.
While it only takes ONE buyer to sell a home, it takes MULTIPLE BUYERS for the seller to bid the property up to its highest value in today's market. You see our full explanation about how to sell a house here, or you can buy the book and really get into the nuts and bolts of selling a home in the digital age.
Get the book that explains it all, in a manner that is understanding to all, even technology neophytes. It's available on Amazon, a trusted source for consumers.