FSU Grads Want To Come Back To Tallahassee
Posted by Joe Manausa on Tuesday, January 19, 2010 at 11:31 AM
By Joe Manausa / January 19, 2010
Comment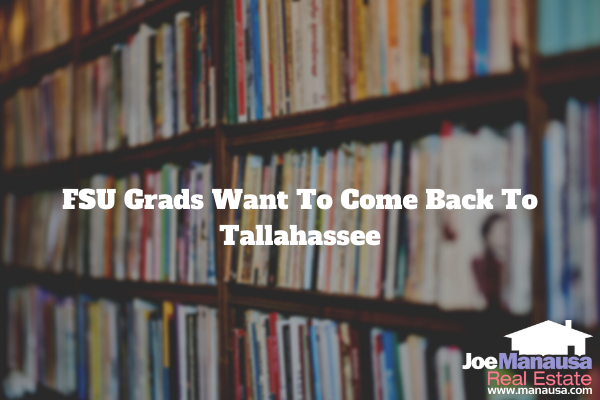 When the St. Joe Company decided to start its Southwood Development in Tallahassee, the company issued statements (press releases) that included various numbers of reasons why it felt Tallahassee would enjoy growth and prosperity in the future. Most importantly, it outlined the target market for people who would buy a home in Southwood.
One particular segment of this announced target market really caught my attention. The segment was "FSU Graduates wanting to retire and return to Tallahassee." And not just retirees, but people who had spent their college years in Tallahassee and would love to live here permanently. My thinking at the time was that it was a very insightful, very clever goal that could really help Tallahassee grow.
My thinking on this has not changed. In fact, just yesterday, I received a message from a friend who fits right into this category, as he and his wife graduated from FSU in the 1980's. "PJP" wrote me saying
Your website is really looking good. The new search features are great. If prices came down another 25% and I could find gainful employment, I'd bring the family back to TLH.
While I would love to see he and his family return to Tallahassee, I am not so sure that I would like to see our home prices in Tallahassee drop "another 25%." Currently, Tallahassee home prices have not dropped 25% across the board and nobody wants to see the chaos that would ensue with that kind of value depreciation.
"PJP" went on to say
This may be outside the scope of your column, (which I enjoy reading everyday), but it seems to me that the TLH market is really limited by the job situation there.

ie- No big companies, no regular housing stock turnover except for maybe students, stagnant wages for public employees, and a private industry wage base (except for a very few) that will not foster turnover or support current price levels, even with 2 incomes. Plus, if Tallahassee's percentage of "under water" owners is anything like the rest of the country, that has to be hurting turnover as well.

I fear that your market is in for a very slow recovery. Maybe that will make it easier for me to retire there someday.
These are concerns that that I too share. We do have a similar percentage of "under water" owners in Tallahassee. In fact, we often discuss the "shadow inventory" here at the Tallahassee Real Estate Blog. It will have a very strong influence on real estate prices in Tallahassee over the next three to five years.
But the bigger issue concerns employment. What are our elected leaders doing to help us secure more business in the Tallahassee area? We need to get our unemployment rate back down to the 5% level that we historically enjoy.
The news lately about the Tallahassee City Commission focused on the Commissioners giving themselves raises, but I'm hoping we'll see something more along the lines of leadership and community improvement. Wouldn't it be nice to see an initiative for growth in the Tallahassee business sector?
If we could see even a small push for business expansion, maybe more FSU grads like "PJP" could come back to Tallahassee.
Please Do Us A Small Favor
We work very hard to produce daily content for our long-time readers and first-time visitors. We provide this information for free, hoping to earn your respect and trust and the right to one-day help you when selling or buying a home. Can we get your help spreading the word about our blog?
If you like the content, would you please like it or share it using the Facebook button at the beginning of the post? This simple action will be greatly appreciated! THANK YOU!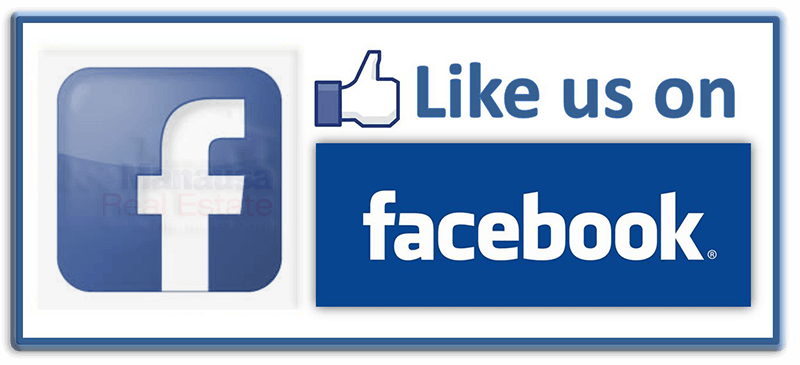 Also like us on Facebook at https://www.facebook.com/joemanausarealestate/
Joe Wrote The Book On How To Sell A Home Today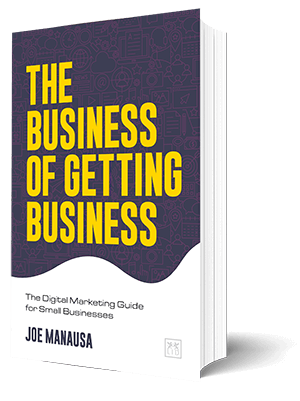 "Location, location, location' is no longer a competitive advantage. Digital marketing and going direct to consumer have made all geographical boundaries obsolete. The Business of Getting Business is a must-read modern-day survival guide for any local business to get to the next decade. Local businesses are on death ground.
They can either take a stand and re-invent themselves by embracing the digital frontier and have a chance to survive the overwhelming odds of digital direct-to-consumer capabilities that have erased all local and national business distinctions, or they can choose business as usual and accept certain death.
The Business of Getting Business is the critical survival guide for those that choose to dig in and fight."
– Anthony Noto, CEO, SoFi and former COO, Twitter
Get the book that explains it all, in a manner that is understanding to all, even technology neophytes. It's available on Amazon, a trusted source for consumers.

Think all REALTORS are alike?
Read what people are saying about working with Joe Manausa Real Estate! You can see thousands of real customer reviews reported on Google, Facebook and Zillow at this link: CLICK HERE FOR REAL ESTATE AGENT REVIEWS.