Southwood Home Buyers Want Smaller And Cheaper
Posted by Joe Manausa on Friday, February 6, 2009 at 12:18 PM
By Joe Manausa / February 6, 2009
Comment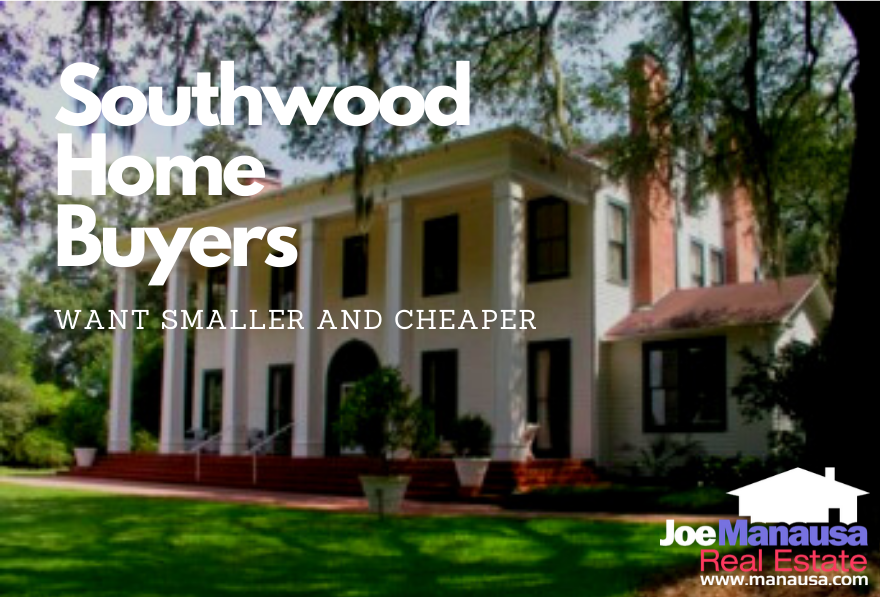 The Southwood Subdivision is the most active neighborhood in Tallahassee in terms of number of homes sold each year (according to the Tallahassee Board of REALTORs Multiple Listing Service (MLS)), so I like to look at it from time to time. So this morning I figured it was time.
Paralleling the rest of the Tallahassee housing market, Southwood is seeing reduced unit sales and dropping prices. Some of the largest price drops found in the Tallahassee MLS are for Southwood homes, mostly due to the abundance of supply as well as Southwood being a relatively new (ish) neighborhood. Home builders were dumping inventory, allowing buyers to buy a new home in Southwood cheaper than most of the resales on the market. This is not good if you are a Southwood homeowner.
I have reported on Southwood often over the past few years, so I wanted to provide some historical perspective on Southwood with some vivid real estate graphs that make some points quite clear. When you view these graphs, one point that is most clear is that people who have recently bought a home in Southwood have chosen cheaper and smaller.
Southwood Home Buyers Choose Cheaper And Smaller
One of the quickest ways to get an understanding of what is happening in a community is to graph the activity of homes for sale, homes that sold, and homes that failed to sell. If the neighborhood has enough liquidity (activity), then the graph will give you a good understanding of the current trends occurring in the housing market. The following real estate graph shows some trends of buyer-expectations:
The red vertical bars show the number of homes in each category, while the blue field shows the corresponding size of home for each category. Looking to the far right of the chart, we see that fewer homes sold than are currently on the market (meaning more than a years' supply of homes are on the market at current sales pace), and the average size of home that sold is smaller than what is available and what failed to sell. This real estate graph shows that buyers want cheap homes, even if it means buying smaller homes. Notice how the homes that sold are smaller than those on the market (as well as smaller as the ones that failed to sell).
Home Prices Dropping In Southwood
We can look at historical sales in Southwood and see that the market peaked a few years ago and now prices are dropping. It is important for sellers to know that "asking high and dropping their price later" might only result in them missing the market twice (over-priced when they enter the market, over-priced when they reduce).
Another view of this information shows a clear trend to dropping home prices in Southwood. The following real estate graph shows the classic model of dropping prices, with the sold units being lower than the active units, and the active units being lower than the failed units.
This real estate graph is a great "picture" of the behavior that we see in a market with dropping prices. Realistic home sellers reduced the asking price on their homes low enough to entice buyers to buy. Buyers are choosing cheaper homes in Southwood. Homes currently on the market have unrealistic expectations and are not selling (15.2 months of supply of homes in Southwood), and higher yet are the homes that have failed to sell.
Failures Exceed Home Sales In Southwood
The market has really changed in Southwood. The following graph shows that home sales used to far out-pace failures, but the tide has turned since 2006 and we see failures out-numbering home sales in Southwood.
The green bar shows the number of homes sold in Southwood each year, while the red bar shows the failures. We use this graph to get a feel for market behavior and trends, and we can tell that sales and failures have changed places.
The Cure For Southwood Home Owners
All is not lost in Southwood. The attributes that made it a highly desireable neighborhood have not gone away. In fact, Southwood amenitites continue to grow and blossom. Shopping in and around Southwood is really blooming and will soon be the hottest shopping areas in the entire Tallahassee MSA. So, if the area is blossoming, what needs to happen to fix Southwood home sales?
Please Do Us A Small Favor
We work very hard to produce daily content for our long-time readers and first-time visitors. We provide this information for free, hoping to earn your respect and trust and the right to one-day help you when selling or buying a home. Can we get your help spreading the word about our blog?
If you like the content, would you please like it or share it using the Facebook button at the beginning of the post? This simple action will be greatly appreciated! THANK YOU!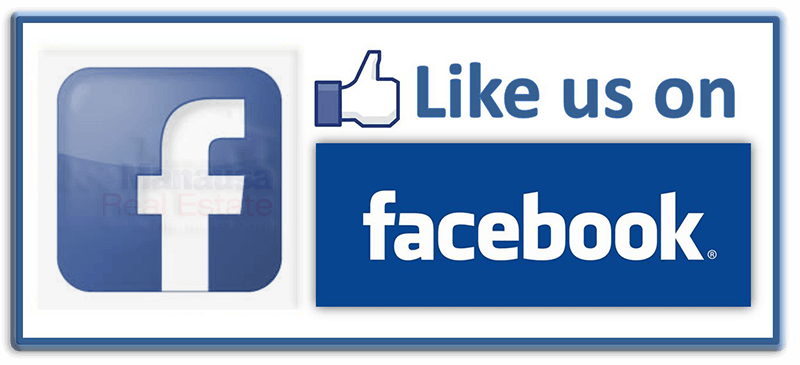 Also like us on Facebook at https://www.facebook.com/joemanausarealestate/
Unrealistic Home Sellers Need To Leave The Market
Inventory is the key problem in Tallahassee, but even more so in Southwood. HOMEOWNERS WHO DO NOT HAVE TO SELL should immediately remove their homes from the market. A reduction in inventory will reduce buyer choices and increase the speed in which buyers make decisions. This increase in buyer activity will reduce inventory and thus start plugging the leak that has formed under Southwood home values. Once we can get inventory down near 6 months of supply (through people leaving the market and increased buyer activity), Southwood home values will stabilize.
As a reminder for those who subscribe to the Tallahassee Real Estate Blog by email, some embedded pictures and videos might not be appearing in your email and you might need to click the title header to go to your browser where all will be visible. Additionally, if you would like to respond (leave a comment) to this article, you will need to "click through" to the blog site to post your feedback.
Keep checking out the Tallahassee Real Estate Blog every day for updates that include charts, graphs, and analysis of the Tallahassee real estate market.
If you like this Article then please subscribe to my
blog through a full
RSS feed
,
or you can

Subscribe by Email

.You will be able to stay informed about the happenings in the Tallahassee Real Estate Market.
Your Local Expert In Tallahassee
Are you ready to go see a home in this oft-overlooked, amazing neighborhood? Do you have further questions on the Tallahassee real estate market? If so, you can leave a comment below, give us a call at (850) 366-8917, or drop us a note and we'll give you the local information needed to ensure a successful, smooth transaction.
As a local born and raised in Tallahassee with a focus on customer service, I promise you'll find great success when working with Joe Manausa Real Estate, just as have our past customers. You can read thousands of their reviews reported on Google, Facebook and Zillow right here: Real Estate Agent Reviews Tallahassee.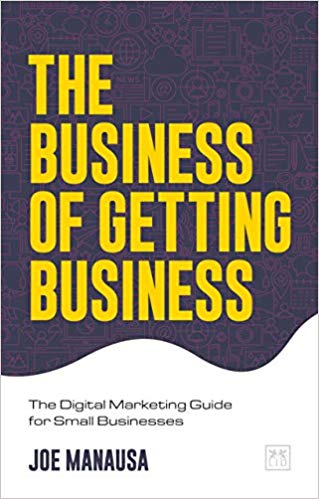 Have you heard about my new book "The Business of Getting Business?" It's a comprehensive guide for small businesses to help them make the move to digital. For those of us who want to survive and thrive in a world where large corporations are taking over, it is a must-read. It's also the perfect guide for how to sell a home in the digital age. You can find it on Amazon (UK) for immediate delivery, or you can go to Amazon (US) to reserve a copy at a pre-US published rate.

Think all REALTORS are alike?
Read what people are saying about working with Joe Manausa Real Estate! You can see thousands of real customer reviews reported on Google, Facebook and Zillow at this link: CLICK HERE FOR REAL ESTATE AGENT REVIEWS.