9 Tips For Buying A Home In A Multiple Bid Situation
Posted by Joe Manausa on Monday, May 16, 2022 at 5:59 AM
By Joe Manausa / May 16, 2022
Comment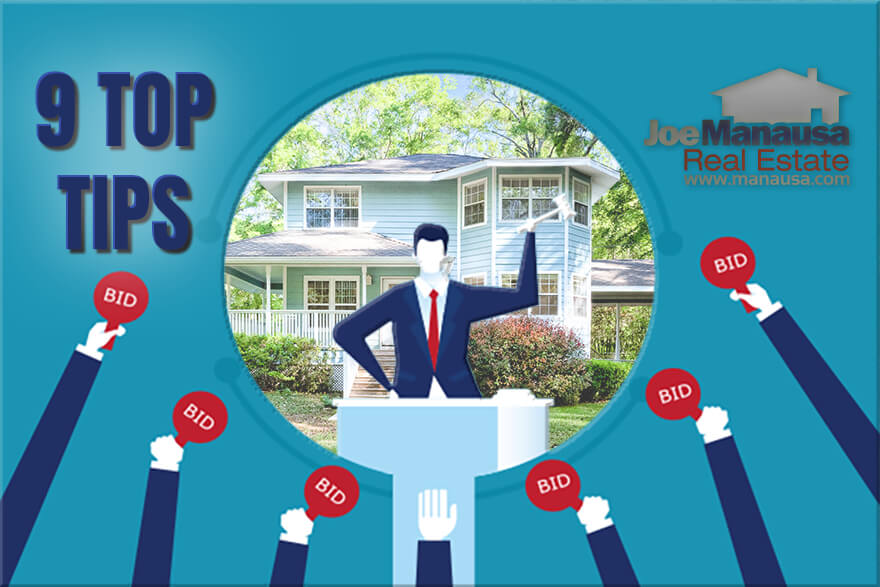 How do you buy a home when there are numerous other buyers competing against you? Do you simply offer above the asking price? If so, how much? Or do you try to force a quicker decision from the seller, ensuring that fewer other buyers get an offer in while yours is being considered? The truth is that buying a home in a multiple bid situation is not the same as buying a home with a one-on-one negotiation with the seller, so you have to be prepared.
I can tell you that in Tallahassee, we're seeing a majority of our listings receive multiple offers, When we're helping buyers, we're often dealing with sellers who have several offers to consider.
Imagine this, after patiently monitoring the low inventory of homes for sale for more than 6 months, you find the perfect home. More importantly, you can afford the home. So you immediately make an offer (within hours of the home being listed), but you fail to even receive a counter from the home seller. The next day, a "Sale Pending" rider appears above the for-sale sign in the front yard of the home. You have no idea what happened to your generous offer, but the home won't be yours. This means that you are back at the starting point looking for a home, only prices have gone up, mortgage interest rates have gone up, so you're now likely only able to afford a less-nicer home.
Unfortunately, this is a tale that plays many times each day in your local real estate market. When there are more buyers than sellers, it's only logical that there will be a lot of disappointed buyers. The supply of homes remains far too low, so multiple-bid scenarios will continue for all but the most expensive homes for the foreseeable future. There will continue to be many disappointed buyers.
But this does not have to be your experience. Take the few minutes required to understand each one of my nine tips for buying a home in a multiple-bid scenario and you'll greatly improve your chances of buying the home of your dreams.
9 Tips For Home Buyers
9 Top Tips For Buying A Competitive-Bid Home
If you follow my 9 tips for buying a home in a competitive market, you'll do far better than the buyers who keep making offers on homes that other buyers get to buy. Remember, the supply and demand dynamic is going to favor sellers for several more years, so if you can succeed in buying a home today, it will cost less money and will likely come with a lower mortgage interest rate too. Time is of the essence for homebuyers, so learn these tips and take them to heart.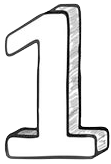 Understand What The Home Seller Wants - Too many buyers only think about themselves and their own needs when they assemble an offer on a home. While that might pass the common-sense test, it does not survive the rigors of a competitive real estate market.
2,500 years ago, Sun Tzu wrote The Art Of War and admonished readers to "know your enemy as you know yourself." This is very applicable to today's real estate negotiations. While the seller is not the enemy, the seller is certainly sitting on the other side of a many-sided table. You must understand what he's looking for (HINT: It's not a specific price).
The best way to understand what today's home sellers want is with an analogy. Home sellers today are much like Admissions Officers at highly selective colleges. So imagine that you're trying to get into Harvard. With an admission rate of 4.0%, Harvard is a very difficult school to get into. This rate reflects admission into Harvard's undergraduate school, Harvard College. Some schools at Harvard are even more competitive, such as Harvard Medical School.
During its undergraduate admissions process, Harvard aims to assess each student as a whole person, considering their personal character and their academic potential. The school makes a concerted effort to give each application careful attention in order to fully understand a student's academic interests, personal background, and extracurricular talents.
Since most students who apply to Harvard are highly qualified, admissions officers rely heavily on letters of recommendation, interviews, and extracurriculars to identify outstanding students.
So students who want to get into Harvard, with its highly competitive entry situation, must understand that every applicant has good grades. Grades are not enough to get in, prospective students must possess the other attributes that will make Harvard take note. What sports do you play? What activities do you engage in? What charities do you volunteer at? What societies have you joined? With only 1 applicant out of every 25 getting a "yes" from Harvard, you can imagine how complete that applicant must be.
In our Harvard analogy, the grade point average is like the price you offer on a home today. EVERYBODY is going to have a strong price in a competitive bid scenario, but that is not enough. What are the terms you've demanded from the seller? Are you financing the home? Will you make an appraisal a contingency for closing? When will you require the seller to leave the home? It's these and more terms that determine if the seller will even consider evaluating your price!
Buyers are often surprised when they make an offer on a home and do not even receive a counter-offer. This typically occurs when the structure of their offer was poor and the seller had no interest in doing business with them (at any price). Remember this first tip, you must offer the seller much more than just a price, you have to understand all that the home seller wants.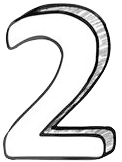 Understand What The Listing Agent Wants - Unbeknownst to most buyers, the listing agent has the ear of the home seller and will be highly influential in regards to which offers get consideration from the home seller. It's important to understand what that agent wants too.
Above all else, a great listing agent is focused on customer service for the home seller. The listing agent wants a smooth, stress-free transaction for the seller, wants to get the best price and terms based on the seller's needs, and the listing agent also wants to know that the future issues that arise will be handled professionally.
It is about this final point that I want to share a little secret. A great listing agent who lists and sells many homes each month has a good feel for who the best buyer agents are in town. They have their list of agents they really DO NOT want to work with, so if one of those ends up being your buyer's agent, then your offer better blow away all others. Simply put, if you work with a brand-new buyers agent (or a poorly trained one or even an experienced one that does little business), then you will have to pay a lot more money for the home than a buyer with a good agent will have to spend. If the listing agent would prefer to not work with your buyer's agent, you are facing an uphill climb at best. This is why my third tip is so important.
Select The Best Buyer Agent To Strengthen Your Position - The very last thing you want to do is to work with an agent that has not been highly active in today's market. In my opinion, you should eliminate any prospective buyer's agent who has not closed (on average) more than one buyer-side transaction each month for the past year.
For all of the 31 years that I have been helping home buyers and sellers in Tallahassee, one statistic has held true. The National Association Of Realtors review of homebuyers continues to show that nearly 80% of all buyers work with the first agent with whom they speak about a property. This is not an effective method for choosing your buyer's agent.
The best way to find the right agent (besides asking me who I would use
) is to go to Google and start reading real estate agent reviews from your market area. Do not go to other sites for reviews, they are not evaluated to the same scrutiny as are the reviews on Google. Google actively works to ensure every review is sincere (and not purchased by the agent reviewed), so stick with Google if you want to know which agent is the most highly regarded in your area.
Get Our Free Market Update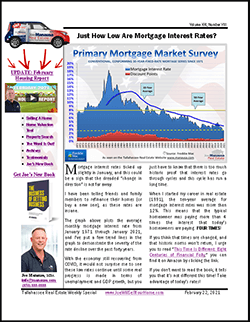 Other buyers, sellers, lenders, and real estate agents have this critical information, and now you can too!
Get immediate access to our most recent newsletter.
Let more than 30 years of experience work for you with charts, graphs, and analysis of the Tallahassee housing market.
Each Monday morning we send out a simple, one-page report that provides a snapshot of the Tallahassee housing market. It only takes 2 minutes to read, but it gives you better market intelligence than most real estate agents possess. Just tell us where to send it below!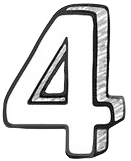 Work WIth The Right, Local Lender - Work with a good, local, reputable lender who answers their phone on weekends. It is critical to get your lender to educate you on your loan product options for the type and area of the property you're looking for. Most national lenders work as telemarketers who just throw you into a loan program that appears to fit your needs, but when issues arrive later, you'll likely lose the home.
Either you as the buyer (or me as your agent) must have a personal relationship with a local lender. We'll need local solutions at the final hour and we have to have juice with the lender. If you choose to work with an online lender who has no accountability to Tallahassee or me, we have no leverage to push for a solution that gets you into the home. Local lenders rely on their local reputation, and they know they could lose countless transactions by disappointing highly active real estate agents like me.
Use your agent's prominence to ensure your lender works hard for you. Remember, a national telemarketer who upsets you has little punishment other than "losing your loan," but a local lender must endure the negative hit to his or her reputation that comes with making a loan commitment and then failing to close for the buyer.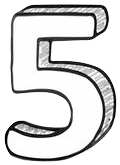 Measure Twice, Cut Once - This simply means you need to plan and prepare in great detail prior to looking at homes. Realistically, this advice is on point for any market condition, buyers should figure out a budget, and a timetable, choose a real estate agent and a mortgage lender, and get all their financial paperwork established BEFORE looking at homes. But today it's more important than ever.
The most disappointed buyers are the ones ill-prepared to convince a seller that they can make it to closing. They ask for financing contingencies that are no real concern to the seller (who has other buyers), and buyers should not be putting a binder deposit at risk just because they put the cart before the horse. A good buyer's agent and a good mortgage lender can help you be solidly prepared before you go out searching for homes.
I can't tell you how often we see offers come in on our listings that are incomplete and ask for time for buyers to do things they should have already done. Perhaps in a buyer's market, we might entertain such offers, but not today. Today, we're getting cash offers and offers from some of the best buyer's agents in Tallahassee, why would we encourage a seller to work with an offer filled with uncertainties and inexperience?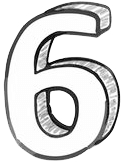 Hesitancy Kills, Use Urgency - You have to be using a "coming soon" property search tool (like this one) so that you know about homes before they hit the market, as well as a rapidly updating home search tool (like this one) that is pushing new listings to you as they hit the market.
There is an old adage I like to tell buyers that is as true today as it ever was. When a buyer finds a home she likes but tells me she wants to "sleep on it," I tell her "you can't sleep in it if you're going to sleep on it!" Today's market especially does not give you time to mull things over, you have to do that before you go out and look at houses. You won't be the only buyer that finds the right home appealing, and oftentimes, it's the first buyer into the property that secures the home.
Some listing agents will put a home on the market with language like "bring your highest and best offer no later than Monday at 5:00 p.m." In situations like this, you want to prepare your offer but only have your agent submit it just prior to the suspense date and time. You don't want to bring your offer in early in these cases because you need to ensure that your offer is not shopped or used to coach the listing agent's own buyer on what to offer.
With such a low supply of homes for sale, you need to be able to move at a moment's notice to see a property when it is first available. Speak with your boss ahead of time about leaving work to look at homes, your boss will understand. Work with a good, local, reputable lender who answers their phone on weekends because you will need a fresh pre-approval letter tied to a specific address with today's rates (not an interest rate that was current several weeks or months ago). Good luck asking a national lender to send you an updated approval letter at 2:30 in the afternoon on Sunday!
You must be able to move with a sense of urgency at each step of the process (hurry up and wait as we used to say in the Army). There won't be time to "think about it". Hesitancy kills. Make your offer then think about it. You can pray on it too after the offer is placed. If you have a change of heart, your offer (or subsequent contract) should have ways to terminate in the early days.
Consider your budget (with your partner) before shopping and after talking with the lender. Stick to your budget. Select homes at or below your budget due to bidding wars so you can be aggressive. Think about it. If you are qualified only up to $400K, you shouldn't be looking at most $400K homes. When bidding wars push the contract price above the asking price (which happens quite often in this price range), you'll have to exit negotiations because the home is now priced above your budget.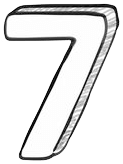 Special Clauses - I can't cover all the clauses you might need to use to help secure the home, but I'll cover two that are prevalent to knowledgeable agents in today's hot seller's market.
There is a clause in a contract that I've seen used over the years that I swore that I would never use. It's called an "escalation clause" and when a buyer includes it in his offer, it tells the sellers that the buyer is willing to raise the price if another buyer produces a higher bid. Pretty crazy huh? "Hey Mr. Seller, I'm offering you $550K for your home, but if another buyer offers more than me, my offer automatically can go as high as $575K!"
I have always felt that an escalation clause puts buyers in a very weak negotiation position and I felt it often cost them a lot of money. If a seller knows you're willing to go as high as your stated price, won't the seller do everything possible to ensure that price is attained? Unfortunately, with inventory being so short today, buyers are already in a very weak position and those who lose out on a home are likely going to be spending more for a similar one when it finally gets to the market, so I have (temporarily) changed my position on this.
My best advice is to avoid escalation by showing the seller a strong offer. Don't come in at a full price with an escalation clause, come in with a stronger price and all the terms you know the seller will want. Encourage the seller and the listing agent to want to negotiate with you because you are demonstrating that you can meet ALL of the seller's needs.
The other special clause I propose is critical in today's market and requires you to work with an outstanding mortgage lender who knows all the nuances of the loan products you might use. There are many loan products that will allow you to delay closing for a period of time, and then also let the seller stay in the home for a period of time after closing. Why is this important?
Because sellers often need time to find their next home. If you are so flexible that you can delay closing and even allow them to occupy the home (while paying you rent) after closing gives them extra assurance that they won't be homeless after selling you their home. This flexibility on closing and occupation could be worth more to a seller than a higher price!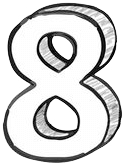 Craft A Letter To The Seller When Appropriate - People are emotional creatures, and sometimes, you can use emotion to win over sellers when they are faced with multiple offers for their house.
Back in the days without electronic offers, buyer agents presented their offers written on paper directly to the seller and listing agent in a meeting at the seller's home. Those of us who excelled at putting sellers at ease for the negotiations were quick to point out all the reasons why the buyer loved the home. We knew that if we could connect the seller emotionally with the buyer, we would be able to obtain favorable terms for our buyers.
Additionally, if there were parallels between the buyer and seller, we pointed out those too. We can accomplish similar results today with a cover letter that is presented with the offer. In cases where there are many buyers, it might be suitable to make the letter a component of the offer so that the seller must initial it (so the listing agent can't just throw it away).
Let me share a recent example of how a letter with our offer to a seller worked for our buyers. We were helping a buyer make an offer on a hotly contested home, so we knew we needed to use every effort to make our buyer stand out.
We prepared a cover letter introducing our buyer (a couple with three children) and explained how much they loved the home and looked forward to raising their kids there. The seller, who had lived in the home for thirty years and had raised a family there, apparently appreciated the effort.
Our buyer (who was using financing to complete the purchase) was selected over an investor's cash offer of the same price). We were very happy for our buyer and the seller was happy to know that her home of thirty years would remain in good hands.
Cover letters will often be screened away by listing agents, but don't underestimate their value in pushing a good offer into a "great offer" status. A cover letter will not help you if you ignore the previous tips that I have mentioned, but it can be the positive final straw that pushes the seller to your offer.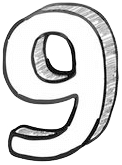 Exercise Calm Patience After Contract - A combative mentality will kill your chances of closing on a home during the time period that follows the execution of a written contract. You have to remember current market conditions mean the seller does not really need you (the buyer). There are plenty of other buyers to fill your shoes.
Be willing to acquiesce on terms. Sellers are not going to make repairs, so get over it. Chipped tiles, fogged windows, and other cosmetic issues are all part of your as-is, where-is contract.
In low-inventory market conditions, it's crazy to offer as-is and then ask for repairs. Hold your request for "favors" from the seller until you absolutely need one. We've seen buyers jerk sellers around during the entire contract due-diligence period and then when a simple extension was needed for the buyer to close, the seller said "NO." The buyer lost his deposit when he failed to close on time. Had he not created a hostile relationship, I'm confident the seller would have extended the help to him in his time of need.
Buying A Home In A Multiple Bid Situation
The reason that my nine tips are so important today is that homebuyers are facing a record-low number of homes on the market. There just aren't enough homes to casually go out shopping for a home. Sellers today have the luxury of hand-selecting the buyer for their home, so you have to play the game if you want to win.
Today's buyers need to be prepared better than ever, they need to have a strong team of experts around them, and they need to recognize that they are fighting against a difficult time schedule. The longer they wait, the higher home prices are going to be (and if you are among those that think waiting for home prices to fall makes sense, I suggest you read my analysis of home prices for the past 120 years).
Here's your best next step. Talk to us today about your thoughts on moving. We'll show you what the market data projects, we can discuss homes that might fit your needs that are on the market (or soon will be), and we'll help you establish you best course of action, even if it does not result in a move. Just tell us below how we can help.
How Can We Help You?
There are a lot of people who endorse Joe for the job of selling your home, from Barbara Corcoran (Star of ABC's Shark Tank) to Preston Scott (host of Tallahassee's top daily "Audio Magazine," as well as the thousands of happy customers Joe has helped in the past. Listen why!
I recently stumbled upon your latest Carrabelle listing. I must say, a home on Florida's Forgotten Coast is bound to be snatched up quickly. Best of luck with getting it under contract soon!

Posted by Barbara Corcoran on Thursday, June 15, 2023