How To Buy A Home With Very Little Cash
Posted by Joe Manausa on Thursday, January 23, 2020 at 5:57 AM
By Joe Manausa / January 23, 2020
Comment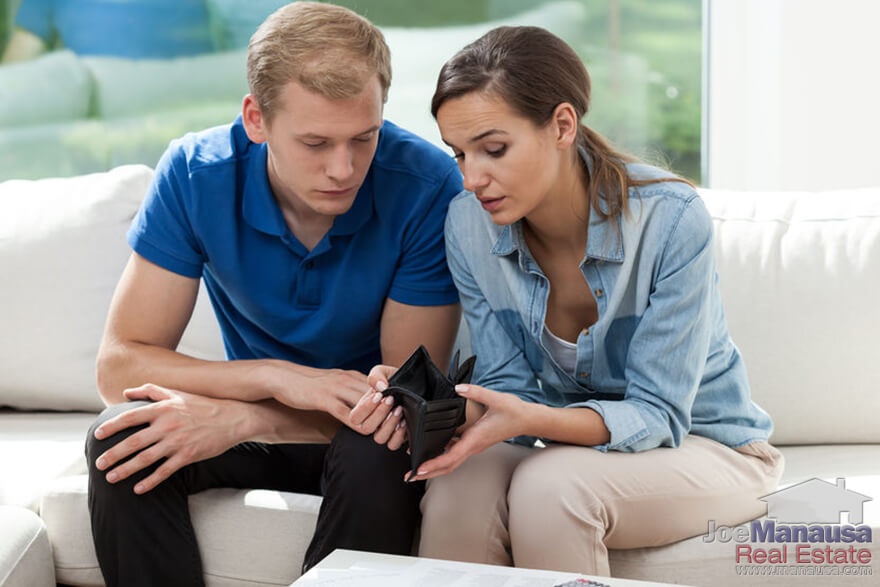 A common problem that buyers face is saving enough cash to buy a home. Often it's not an issue with credit scores, rather it's saving enough money to produce the large down-payment that most lenders require for a loan.
Back when I first got into the real estate business, there were many ways to purchase real estate with "no money down," from both public and private lenders. There were even loans that could be assumed with no qualifications whatsoever, so if somebody wanted to buy a home, there wasn't anything that was going to get in their way.
If you have good credit, but little or no cash, what do you do?
Fortunately, I'm going to share three ways to buy a home with little or no cash today, as the good old days appear to be returning.
So what can you buy? Actually, every home in Tallahassee qualifies for a very small percentage of buyers. But the following homes will work for many people in the Tallahassee real estate market.
Homes For Sale That Do Not Need A Down Payment
The following list of homes for sale is sorted so that the newest listings are shown first. You can change the sort order by using the button in the upper right of the list. You will find a complete review of how to buy a home with 100% financing following the listings.
Three Ways To Buy Homes With 100% Financing
So you have good credit but just can't seem to raise the cash required for the down payment. That's ok!
Here are three ways you can buy a home with no money down. The first two have been around for many years and you might not qualify, but the third one is new and will work for a lot of people.

VA Loan - In order to qualify for a VA Loan, you (or your spouse) must meet the minimum service requirements established by the Department of Veterans Affairs (aka The VA). You must have a valid COE (Certificate of Eligibility, issued by the VA), and you must also meet or exceed the lender's income and credit requirements.

The last time I checked, the service requirements you need include either 90 consecutive days of active service during wartime, or 181 days of active service during peacetime, or 6 years of service in the Reserves or National Guard, or finally, if you are a spouse of a service member who died in the line of duty or as a result of a service-related disability.

All-in-all, the VA Loan is a great product with no maximum loan amount that qualified applicants should utilize. It most likely will be the best solution for buying a home, assuming you qualify.

USDA Home Loan - Unlike the VA Loan, this loan's restrictions do not center around the borrower as much as it does the property being purchased. The loan provides for 100% financing for properties that are located in rural areas.

The term "rural" is defined by the USDA and they have published a map that shows which areas are rural (and which ones are not). Believe it or not, Tallahassee has several areas in and around it that qualify as rural, so simply ask your real estate agent to find you all the homes for sale in your price range that are located in the USDA rural areas.

The last time I checked, this highly desirable loan allows for credit scores as low as 620, no cap on the maximum purchase price, the buyer can finance the closing costs, the seller can pay up to 6% of the buyer's closing costs, the monthly mortgage insurance is relatively low, and the loan can be used to buy new construction, foreclosures, and resale homes, so long as they fall within a designated rural area.

Conventional NO MI 101 - Mitch Wright, of Bay Capital Mortgage, just told me about a great new loan program that was designed for cash strapped folks with good or better credit than your standard FHA buyer. The minimum credit score is 660 to be eligible and the program does require an AUS (AUTOMATED UNDERWRITING SYSTEM) DU approval.

The neat thing about this loan program is that it applies some common sense that has long been missing from home mortgage loans. Typically, you either get approved or disapproved when you apply for a loan. I've been wondering when somebody with common sense would come out with a stepped program where highly qualified buyers get the lowest rate, and then less qualified borrowers are offered loans with escalating rates. This appears to be it!

As you might imagine, the higher a borrower's credit score, the better the offer will be from the lender. I asked Mitch to provide some examples based upon credit scores ranging from great to barely acceptable:

760 or greater scores rate today is 4.625% no points

740-759 credit scores rate today is 4.750% no points

720-739 credit scores rate today is 4.875% no points

700-719 credit scores rate today is 5.250% no points

680-699 credit scores rate today is 4.875% charging 2 points
660-679 credit scores rate today is 5.500% charging 2 points

With this loan product, the home seller can contribute 3% of the sales price towards the buyer's closing costs and the loan allows for an additional 1% of the closing costs to be financed. That means this can be a 101% LTV loan for buyers!

The Conventional NO MI 101 Loan was designed for first-time homebuyers (anybody not on a deed to a property within the last three years, so you could have owned a home prior and still be a first-time homebuyer), but it is available to others with more restrictive income requirements.

First-Time Homebuyers - The loan allows for first-time homeowners who earn up to 140% of the medium income (medium income is $69,100, so the loan is for families that earn less than $96,740).
Non-First-Time Homebuyers - Can qualify for this home loan, but it is limited to borrowers who earn up to 80% of the medium income, which means less than $55,280.

Ultimately, this program should be used by somebody wanting to buy their first home that is worth less than $300K with no money down, or by anybody wanting to buy a home that is worth less than $150K with no money down.

This loan program has the added benefit of requiring "NO MI" in the loan. You can always put money down as well if you wish to enhance terms.
If you want to talk with Mitch about any of these three loan products, just drop me a note and I'll make sure he contacts you right away.
Please Do Us A Small Favor
We work very hard to produce daily content for our long-time readers and first-time visitors. We provide this information for free, hoping to earn your respect and trust and the right to one-day help you when selling or buying a home. Can we get your help spreading the word about our blog?
If you like the content, would you please like it or share it using the Facebook button at the beginning of the post? This simple action will be greatly appreciated! THANK YOU!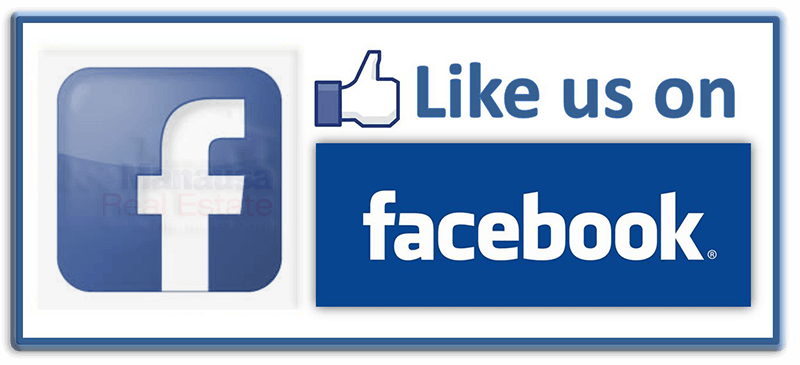 Also like us on Facebook at https://www.facebook.com/joemanausarealestate/
Did No Money Down Loans Crash The Housing Market?
Invariably, when we write about creative financing or no money down loans, we get some readers who reach out to us and let us know that this is what damned the housing market back in 2004.
But this is not so. Loans like these have been around for a long, long time. The VA loan has been an active product since 1944, and the USDA Loan program was launched in the 1990s.
The loans that helped push the housing market out of control were those that allowed people to borrow money even though they had recent histories of being late to pay or making no payments at all on their debt. These "no qualification loans" were far more a part of the issue than were any 100% financing loans.
Bigger than that was the lack of attention that lenders paid to supply and demand. You see, there is something that helps protect lenders in part or in whole when borrowers fail to pay. It's all about properties gaining equity. If supply and demand are in balance (or even more so for lenders), if demand far outweighs supply, then properties are gaining equity that only serves to enhance the lender's position.
Whether the equity is provided by the buyer, the seller, or the market, a home's value in excess of the loan amount is what protects the lender. By only supplying loans like this to people with good credit history, lenders will likely have more than enough equity in the collateralized homes before financial situations change negatively for the majority of borrowers.
In today's world of low inventory and high demand, lenders are loosening up their standards without taking on a whole lot of additional risk. First of all, high LTV loans are not being made to people with a history of missing or late payments. If the borrower has good credit (which these loans require), it is likely they will maintain their credit rating through timely mortgage payments.
Secondly, the lender is additionally protected by the fact that values are rising at fast than historically normal rates. When you consider how much new construction costs, it's likely we'll see an acceleration in appreciation on existing homes.
Did you learn anything about how you might purchase a home with no money down? If you want to know more, you can give us a call at (850) 366-8917 or drop us a note and we'll help you with your specific Tallahassee real estate needs.
As a local born and raised in Tallahassee, with a focus on customer service, I promise you'll find great success when working with Joe Manausa Real Estate, just as have our past customers. You can thousands of their reviews reported on Google, Facebook and Zillow right here: Real Estate Agent Reviews Tallahassee.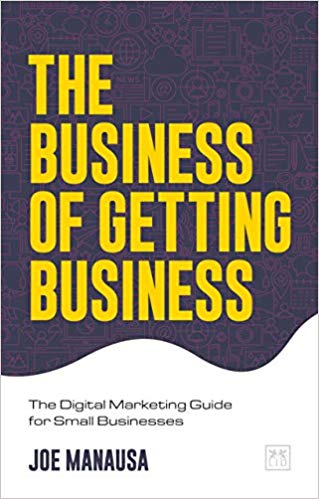 Have you heard about my new book "The Business of Getting Business?" It's a comprehensive guide for small businesses to help them make the move to digital. For those of us who want to survive and thrive in a world where large corporations are taking over, it is a must-read.
You can find it on Amazon (It will be published in Feb 2020, reserve your copy today at a pre-published rate).
Speak To A Local Expert!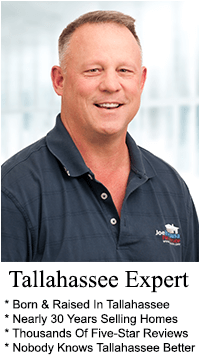 Joe was born and raised in Tallahassee and has been selling real estate for over 30 years.
Let us show you how to use our local knowledge of Tallahassee and the current state of the housing market to your advantage, ensuring you the best deal possible when selling or buying a home.
His past customers speak volumes (you will see Joe's past-customer reviews after you submit the form) on why you should hire Joe to be your real estate agent.
Talk to us today about helping you negotiate a better deal, with better terms, when selling or buying your home. You'll be glad you did!