Will Assumable Mortgages Save Housing?
Posted by Joe Manausa on Monday, June 20, 2022 at 5:51 AM
By Joe Manausa / June 20, 2022
Comment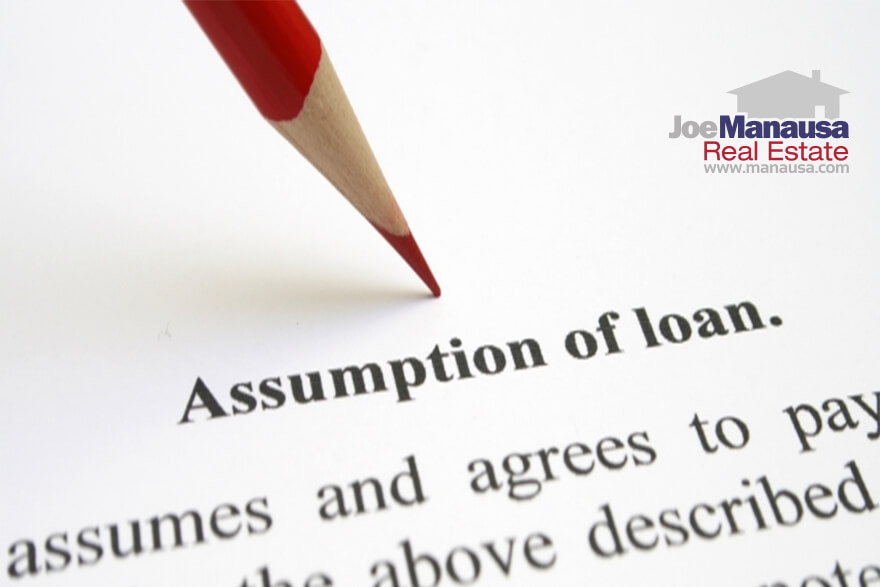 I was recently asked if assumable mortgages might bring some relief to homebuyers who are dealing with the worst home affordability in 30 years.
With skyrocketing home prices, the steep rise in mortgage interest rates, and soaring rents, today's shelter seeker can find no respite from today's higher costs.
The continued lack of inventory of homes for sale (and homes for rent) means that we must anticipate prices and rents continuing higher, but if we could only use interest rates from a few years ago by assuming a mortgage, today's home affordability levels would be tolerable.
For example, with a recent rate spike pushing above 6%, how exciting would it be to find a home with a 2.25% assumable loan? Considering today's rate is more than double those from recent past years, the assumable loan could have relevance again for the first time in over 30 years.
For some buyers, it could be possible to use a mortgage assumption to reduce the cost of borrowing money on the next homes that they purchase, so today I intend to dust off some foggy memories of loan assumptions and show how they might impact today's home affordability crisis.
Home Affordability Crisis Is Real (And Really Bad)
Before I continue, I want to tell new readers here that the home affordability crisis is no joke. Maybe you've owned a home for a while and it has not impacted you, but both tenants and buyers currently in the housing market are getting floored.
Today's relative cost for shelter is higher than it has been for more than 31 years. When we adjust for inflation, today's cost of housing is highest. When we adjust for wage growth, today's cost of housing is highest.
No matter how you break it down, new homeowners and tenants are having to spend more of their disposable income on shelter than any time in recent years. And the problem is getting worse.
The purpose of today's post is to answer a recent question about the benefit of assumable loans and whether or not they could ease the pain of a housing market in great peril.
What Is An Assumable Loan?
There are home mortgage loans that have been written (and that are being written today) that allow for homebuyers to assume (or takeover for the seller). Thus, when a seller sells a home to a buyer who assumes a mortgage, the new buyer just starts where the seller left off on repaying the loan.
Of course, the purchase price will require the buyer to pay other closing costs and bring the down payment necessary to cover the full sales price. More on that later.
The key here is that buyers get to takeover a mortgage that has a much lower mortgage interest rate than today's rate, and already has several months or years paid down. This will result in a lower monthly payment, a shorter repayment period, but most likely a larger down payment to close on the home.
Sellers Must Hold An Assumable Loan
It's important when marketing a home for sale that sellers let their listing agent know if they hold an assumable loan. If sellers are not sure, get the loan papers to the agent and the agent will be able to figure it out.
So, first of all, what types of loans will you likely find to contain positive clauses for assumption?
For the most part, FHA, VA, and USDA loans will contain language that allows for assumptions. Typically, Conventional loans will not (though in some cases adjustable loans may have an assumable feature, but that defeats the purpose of assuming unless current market rates move much higher).
There might be positive language in other loans for assumptions, but you would need to check each and every loan type to be sure. Fortunately, the first four loan types listed above represent more than 80% of the home mortgage loans we've seen locally.
Assumable Loans
There are three primary types of assumable loans that you are likely to encounter when buying a home today:
VA Loans
Homes with VA loans can be the biggest opportunities in the market. There are no loan limits, and the loans can be assumed by veterans and non-veterans alike.
When assumed by a veteran, this is best for the veteran seller because the buyer can "substitute" entitlement for the assumed loan so that the seller regains the VA entitlement associated with the loan. This allows the seller to go out and buy another home with a new VA loan.
When assumed by a non-veteran, although the veteran seller is not liable for the mortgage after the buyer has credit qualified, the veteran seller's entitlement is tied to the loan until such time as the non-veteran buyer pays off the mortgage.
Case in point: I know of numerous friends of mine who refinanced their homes with VA loans over the past four years and have rates at 3% or lower. They can now sell their homes with an assumable loan of up to 3% (versus today's rate of roughly 6%).
FHA Loans
FHA loans always have an assumption clause and can be great opportunities for buyers within the price ranges that FHA loans service (a very large segment of the Tallahassee real estate market).
For FHA loan assumptions, buyers must credit qualify and the seller is released of liability (novation). The days of non-qualifying assumable FHA loans are long behind us (the loans have all matured).
USDA Loans
USDA loans can also offer opportunities in some cases for buyers. As these loans are originally written to help households with very low to moderate incomes purchase safe and affordable homes in rural areas, one should only expect to find assumable USDA loans in rural areas and for homes priced in the bottom-half of local home prices.
When assuming USDA loans, there are limitations on buyers income and the price of the home. For example, the current Leon County household limit is $91,900 for a 1-4 person HH and $121,300 for a 5-8 person HH. USDA charges a 1% guaranteed fee (1% of the sales price) this fee is added to the loan amount.
One Must Qualify For An Assumable Loan
Just like any other mortgage loan, a buyer must qualify to be able to make the assumption. And the first rule on the qualification test is that it must be for an owner-occupant (no investors). I believe this rule was put in place due to the abuse caused by investors in the savings and loan (S&L) crisis in the 1980s.
It would be a mistake to believe that assuming a loan is a good way for somebody with poor credit to buy a home. The full qualification process one must endure to be approved for a mortgage is the same one buyers must undergo to qualify for a mortgage assumption. In the case of the assumption, buyers apply with the seller's lender.
Get Our Free Market Update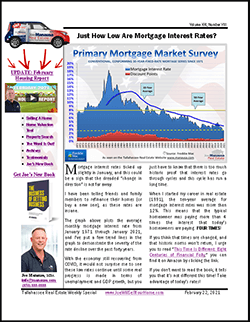 Other buyers, sellers, lenders, and real estate agents have this critical information, and now you can too!
Get immediate access to our most recent newsletter.
Let more than 30 years of experience work for you with charts, graphs, and analysis of the Tallahassee housing market.
Each Monday morning we send out a simple, one-page report that provides a snapshot of the Tallahassee housing market. It only takes 2 minutes to read, but it gives you better market intelligence than most real estate agents possess. Just tell us where to send it below!
Loan Assumption Example - By The Numbers
In order for our readers to get a feel for how assumptions work, I have produced a real world example of a home purchase.
Somebody who purchased a $400K home in July 2020 by putting 5% down was able to get a 3% interest rate for their mortgage loan. Pretty awesome!
3 years later, that buyer decides to sell. The likely sales price (based upon past and current market appreciation) is going to be a whopping $570K!!! So let's see how that $570K sale would look like with a mortgage assumption.
In July of 2023, the mortgage balance to assume will be $364,000. That means a buyer with 3% in closing costs will need to bring $223,000 dollars to the closing table for the right to assume the seller's mortgage. Think about what this means.
When the seller purchased the home, the down payment was $20K and the closing costs were about $12K, for a total of $32K out of pocket.
The new buyer, due to soaring home prices and soaring mortgage interest rates will need $223K out of pocket for the right to have the same monthly payment on the home! That's nearly a 600% increase in out-of-pocket costs for buyers in just three years!
Is there a better example of a home affordability crisis than this?
Supply Imbalance - Tough On Loan Assumptions
The hidden "gotcha" in all of this is that most people thinking that loan assumptions are going to get popular forget that we are currently struggling through a low-supply market with a strong demand from cash buyers (and well-qualified buyers).
Now that you know it takes 30 days or so to get loan approval from the seller's lender, can you imagine how well an offer would be considered when it compares to other offers that can close before an assumption offer could even get qualified with the lender? Not in today's world!
Equity Requirement - Tough On Loan Assumptions
Another great hurdle to loan assumptions is the fact that as the more time that goes by, the more a loan is paid down and the less that is owed. Thus, when it comes to assuming a mortgage, sooner is typically better if the buyer is trying to reduce the down payment.
If well-educated consumers or real estate agents are involved, you might see a smart use of a combination of an assumable loan and a home equity line of credit (HELOC) used for the purchase of a home with an assumable loan. This would need to be arranged with the HELOC bank in advance and the buyer would still have to qualify for the assumable loan.
This combination only works in a future where there are far fewer bidding wars on homes and cash investors are not showing up in force. Perhaps once we see the supply and demand relationship return to more normal conditions, or even move to buyers' market levels, then we could very well find ourselves with a solid use for assumable loans. I'm concerned that we won't see those days any time soon.
Why Assumable Loans Will Catch Headlines
Assumable loans sound exciting. With today's rate over 6% and an assumable loan potentially going below 3%, how could that not be an exciting deal? There will be a lot of people who partially understand this that will claim loan assumptions to be the keys to the kingdom, but I just don't think this will come to pass.
When you factor in the supply imbalance as well as the large equity requirement to assume a loan as an owner-occupant, I just do not believe that assumable loans will garner the attention today as they did in the 1980s and early 1990s when I started in the business. There's just too much momentum in these areas for loan assumptions to gain traction any time soon.
I am hoping that forward-thinking lenders will develop products that encourage and allow buyers to assume loans and couple them with a HELOC (or a similar product) designed to reduce the down payment requirement while also reducing the blended mortgage interest rate.
Unfortunately, even if this comes to pass, will sellers be willing to wait to discover a buyer's ability to close when they are also considering a cash offer from an investor who can close in a short time frame? I really don't think so.
It is the institutional investor entering the traditional "Mom and Pop" housing market that makes me think the assumable loan won't be a big hit this time around.
Your Local Expert In Tallahassee
When moving to, in, or from Tallahassee, you will fare better if you work with a local expert. We are here to help. If you have further questions on the Tallahassee real estate market, you can leave a comment below, give us a call at (850) 366-8917, or drop us a note and we'll give you the local information needed to ensure a successful, smooth transaction.
As a local born and raised in Tallahassee with a focus on customer service, I promise you'll find great success when working with Joe Manausa Real Estate, just as have our past customers. You can read thousands of their reviews reported on Google, Facebook and Zillow right here: Real Estate Agent Reviews Tallahassee.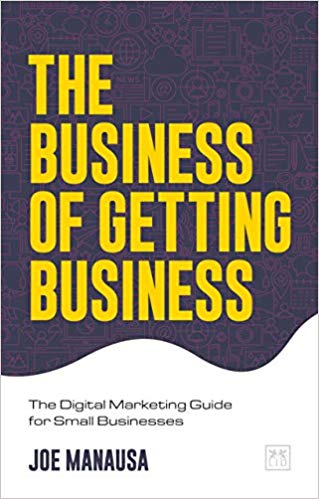 Have you heard about my new book "The Business of Getting Business?" It's a comprehensive guide for small businesses to help them make the move to digital. For those of us who want to survive and thrive in a world where large corporations are taking over, it is a must-read. It's also the perfect guide for how to sell a home in the digital age. You can find The Business Of Getting Business by clicking on any of the trusted retailers below.

Think all REALTORS are alike?
Read what people are saying about working with Joe Manausa Real Estate! You can see thousands of real customer reviews reported on Google, Facebook and Zillow at this link: CLICK HERE FOR REAL ESTATE AGENT REVIEWS.
I recently stumbled upon your latest Carrabelle listing. I must say, a home on Florida's Forgotten Coast is bound to be snatched up quickly. Best of luck with getting it under contract soon!

Posted by Barbara Corcoran on Thursday, June 15, 2023