The 7 Critical Steps In Selling Your Home
Posted by Joe Manausa on Monday, September 26, 2022 at 5:51 AM
By Joe Manausa / September 26, 2022
Comment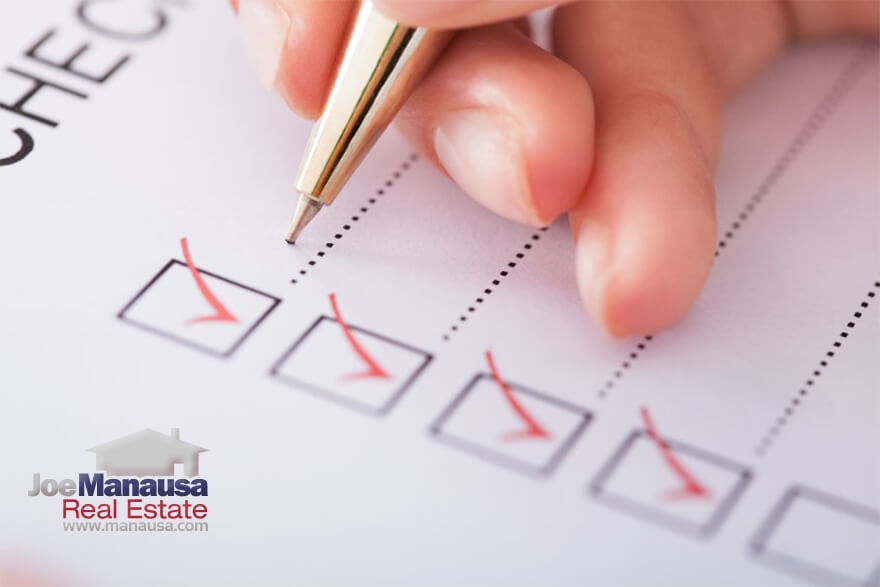 An essential question that home sellers often ask (and should consider) is how to prepare for selling a home.
The process for selling a home has changed greatly since the world went digital, and now after a historic sellers' market, today's selling plan requires adjustments compared to the last few years.
Don't end up being that frustrated home seller who failed to prepare correctly. There are 7 critical steps to selling a home, and the primed homeowner who understands these steps will fare much better than others.
Seven Critical Steps In Selling Your Home
When you decide you need to move, you should know that there is a general process that the sale will undergo, so preparing ahead of time to meet each stage successfully can often put extra money in your pockets.
The seven critical steps in selling your home today include the following:
Pre-Marketing
Marketing Preparation
Going Live In The MLS
Contract Negotiations
Home Inspections
Post-Inspection Negotiations
Preparation For Closing
Each of these steps requires homeowners to do specific tasks or provide certain documentation, so let's address each segment individually to prepare you for what you need to do.
Step 1 - Pre-Marketing The Home
Pre-marketing is perhaps the most important step in the home selling process. I've written about pre-marketing and produced videos on it, too, as I see pre-marketing as the most often overlooked step in the home selling process (by both homeowners and listing agents alike).
So what is pre-marketing? It's everything you and your listing agent do to promote your home BEFORE it is available. This is the marketing that attracts multiple buyers to compete for the home the moment it becomes available.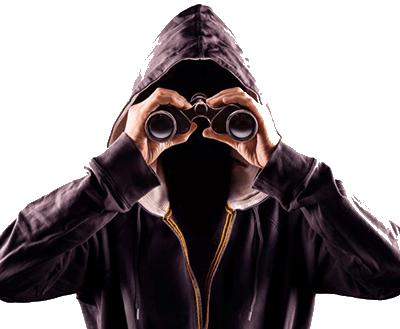 With more than 30 years of selling homes in Tallahassee, I can tell you that there will always be a first buyer who is most willing to pay top dollar for the home. We refer to this buyer as "the neighborhood stalker," and it is usually somebody who has been waiting for a home in your area to hit the market. Often, this first buyer is somebody who bid on a previous listing and lost it, so the motivation level and willingness to pay top dollar to avoid losing your home is very high.
Pre-marketing is not crucial in attracting the neighborhood stalker, but it is the magic ingredient ensuring that the neighborhood stalker has competition and, more importantly, knows that the competition for the home will be fierce. Pre-marketing ensures that you get a better offer from the neighborhood stalker.
How often have you heard that a home sold "right away," and yet, there was only one offer (from the stalker)? To get top dollar for your home, you need multiple buyers competing for the rights to your home. If you get just one offer, you will negotiate with the buyer. But if you get multiple offers, the buyers will negotiate for the right to buy your home. Which scenario do you think is best for you?
Remember, your home is not listed for sale in the MLS during pre-marketing, so you can go about your business of preparing the house physically for the sale. Additionally, you can prepare the required documents your agent instructs you to fill out (for example, you'll need to complete a seller's property disclosure statement).
The bulk of your pre-marketing is done with simple pictures of the home featured on the local "Coming Soon" website for homes. This is the coming-soon website in Tallahassee.
Step 2 - Marketing Preparation
Any agent with a decent amount of experience will walk you through your home and help you develop a list of "to-dos" so that your home is featured at its best. Typically, I do not recommend spending a lot of money preparing your home for the market, as the money you spend is not guaranteed to come back. Ensure you pick a listing agent who knows the difference between improving the home for the sale and (improving the home for the sale, profitably!).
Note that your front lawn is seen first by visiting buyers and in images online, so don't forget to spruce up the yard and flower beds in time for the pictures to be taken.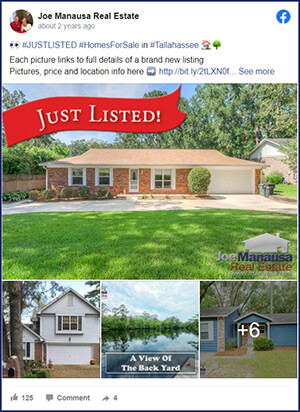 Once your home has been cleaned up and prepared to be listed, marketing preparation goes into full force. A professional photographer is brought in to take quality pictures, and the real estate listing agent's marketing team produces a bunch of ads and images to use across the digital platforms that will produce interest in your home.
You should also inquire about the listing agent providing a 3-D tour of your home and, for certain properties, a camera-equipped drone flight to capture your property from above.
It's important to emphasize that professional photos be taken, as how your home looks on the internet will determine how many people want to come physically to tour your home, and that in turn will show the neighborhood stalker that there is high interest in the property.
Step 3 - Going Live In The MLS
This is the stage where we tell the world you are now "open for business."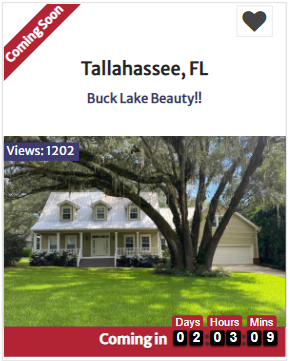 Do not surprise the market with a random time and date that your listing hits the market. Instead, make use of a countdown timer on your coming-soon (premarketing) promotions so that everybody knows the exact second your home will be available.
Think of your home as a product, and then have your agent promote it like Apple would promote a new iPhone. Most of the promotion occurs during pre-marketing, and if successful, you receive offers immediately. Wouldn't it be great to only have your home available for buyers for just a few days? That is often the case with homes that are pre-marketed successfully.
Going live in the MLS should be anti-climatic. If the home has been aggressively pre-marketed for several weeks, the buyers in the market will be licking their chops to get in as soon as you go live. This will help you secure a quicker contract and reduce the amount of time you need to make your home available for buyers (strangers).
Get Our Free Market Update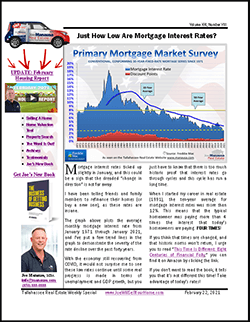 Other buyers, sellers, lenders, and real estate agents have this critical information, and now you can too!
Get immediate access to our most recent newsletter.
Let more than 30 years of experience work for you with charts, graphs, and analysis of the Tallahassee housing market.
Each Monday morning we send out a simple, one-page report that provides a snapshot of the Tallahassee housing market. It only takes 2 minutes to read, but it gives you better market intelligence than most real estate agents possess. Just tell us where to send it below!
Step 4 - Contract Negotiations
The middle step in selling a home occurs when you receive your first offer(s). This is yet another time where you will lean heavily on the experience and trust of your listing agent, so choose your agent wisely.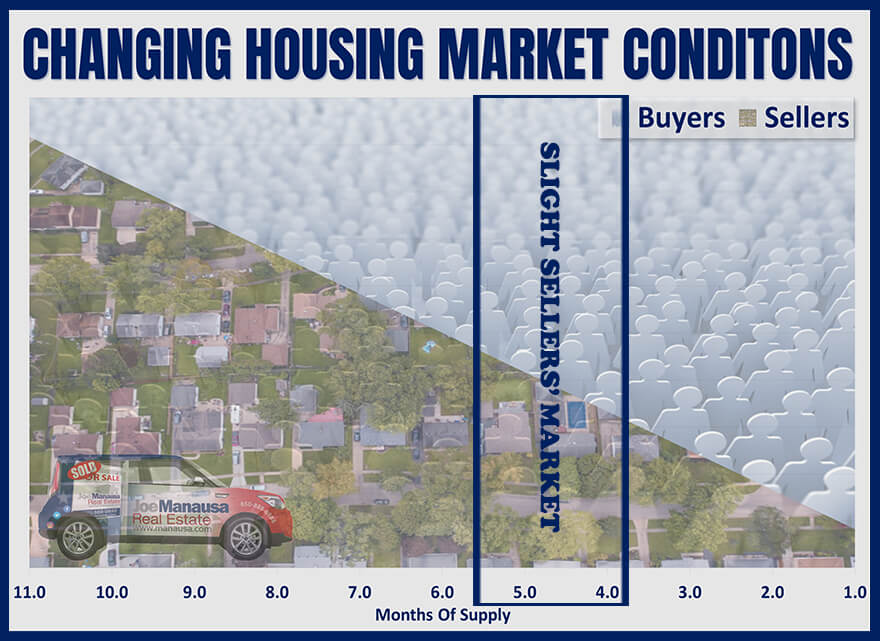 The way you negotiate with buyers should reflect your position in the market. If it's a sellers' market for your home, you will respond with much more strength than if your home is surrounded by available inventory. You should understand your market position BEFORE pre-marketing, don't learn about it after receiving an offer.
It has been my experience that home sellers do not spend enough time discussing negotiations strategy with their listing agents, thus when an offer comes in, they focus on the wrong things. To get top dollar in a negotiation, you must understand how your home fits into the grand scheme of the overall market.
If you want a successful negotiation, position your home to get multiple offers. It takes the pressure off of you as the home seller and puts it on the competing shoulders of the prospective buyers. A top-notch listing agent will provide clear guidance on positioning your home for a top-dollar sale.
Step 5 - Home Inspections
When you and a buyer agree to a price and terms, one of those terms will usually include language that allows the buyer to inspect the home. If the home is not as the buyer expects, the buyer will have the ability to walk away from the purchase.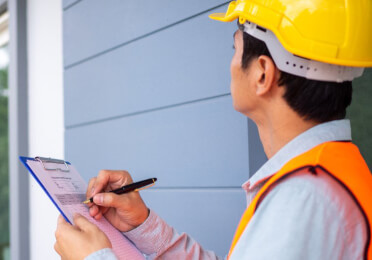 Knowing this, it is wise in most cases for homeowners to order a home inspection during the pre-marketing stage. If professionally done, the home inspection becomes a "to-do" list for the homeowner before the home goes live. The home inspection is packaged with receipts or proof of correction to buyers during negotiations to let them know that the home was recently inspected and all important issues have been corrected. Often, buyers will be satisfied with this and forego their inspection rights.
When you sell your home, it does not have to be perfect, it just has to be in "market shape" with every system in good working order. It's far better to ensure that ahead of time than have a buyer get told by an inspector that the home is in worse shape than the buyer thought when the contract was executed.
Step 6 - Post-Inspection Negotiations
Post-inspections typically surprise home sellers working with less-than-ideal listing agents. Most sellers think "a deal is a deal," even though the purchase agreement allows for home inspections. If the language in the contract says that the buyer can cancel the agreement, it is opening discussions for additional negotiations in the future when the home fails to produce a perfect inspection report.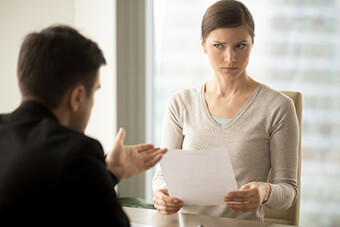 As with many other points identified above, this is where you will lean heavily on the experience of your listing agent. You'll want to know which new "asks" from the buyer are reasonable in today's market conditions and which ones you should reject.
It's likely that you'll be agitated, nervous, or both at this point, so you want a trusted ally at your side who handles post-inspection negotiations regularly. You would be amazed at hearing the stories of what we've seen from inexperienced agents during these final negotiations.
Step 7 - Preparation For Closing
There is an old quote that says the temptation to quit will be greatest just before you are about to succeed, and that happens regularly in high-stress real estate transactions. The sale or purchase of a home is often among your most expensive decisions, so following a process that reduces stress levels is paramount.
When buyers ask sellers to do more than the contract requires, sellers are often ready to tell them to pound sand! But a good listing agent will show you how to reject the buyer's requests without making it personal (and hopefully keeping the deal together).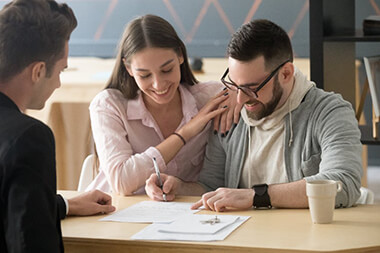 Home sellers will get a checklist of items needed for closing from their listing agents, and my recommendation is to get it done sooner rather than later. If you have existing liens on the property, the law firm or title company preparing the closing documents will need the contact information of all interested parties.
Your requirements during the closing activities segment are few, so keep it simple and get them done as quickly as possible. If you are like many sellers, then you are likely going to be going through the buyer side of negotiations at the same time for your next home. You will likely need to vacate your home before the date of closing, so organizing your next move will require most of your time.
Home Selling Success
After going through each step, you probably noted a common theme. First and foremost, your listing agent is a crucial ally during each stage of the home selling process. The agent you choose for selling your home will be the difference maker between you selling smoothly for top dollar versus selling under stress and leaving money on the table.
Take the time to read reviews on Google and then interview the top few agents you find. The reason that reviews are so important is that you are getting the opinion of home sellers that came before you, so you have the advantage of hiring one that typically delivers very favorable results.
Each step in the home selling process requires you to be prepared, so follow the guidance I've provided, and you'll be a very happy, successfully-sold home seller in your next real estate transaction.
There are a lot of people who endorse Joe for the job of selling your home, from Barbara Corcoran (Star of ABC's Shark Tank) to Preston Scott (host of Tallahassee's top daily "Audio Magazine," as well as the thousands of happy customers Joe has helped in the past. Listen why!