10 Home Inspection Tips For Both Sellers And Buyers
Posted by Joe Manausa on Thursday, October 14, 2021 at 5:51 AM
By Joe Manausa / October 14, 2021
Comment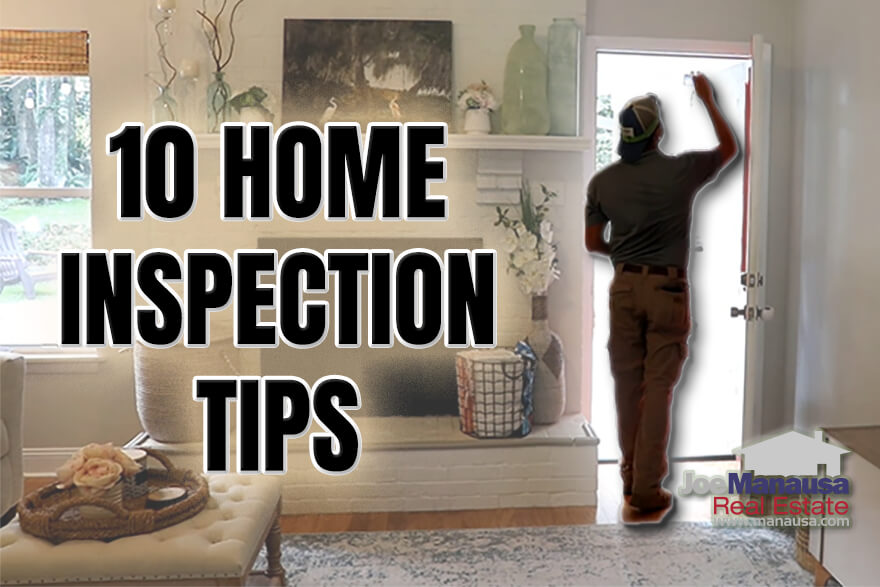 If you have not bought or sold a home in years but plan on becoming active in the housing market, you will likely find the home inspection process to be both frustrating and intimidating.
Fortunately, it does not have to be this way. Today, I'm going to share with you my top ten tips on home inspections, and this is advice for both buyers and sellers alike. Follow my guidance and you'll cruise right through the home inspection in a silky-smooth fashion, but fail to do so and you're going to face pressure, stress, and likely a loss of money.
Older Homes For Sale In Tallahassee
I advise buyers (and sellers) to have a home inspection regardless of the age of their home. Older homes are the ones that will likely produce the longest inspection report, so let's start the post with a list of older homes for sale that most definitely warrant a professional home inspection during the sale.
Knowledge And Preparation Reduce Stress And Anxiety
Moving from one home to another has enough stress and chaos built into the entire affair, so you certainly don't need to find ways to add stress to your move. But I have to warn you, the home inspection is often the biggest stressor.
Why? Because people do not move very often, so they do not have a lot of experience with inspections and the reports that come from these. Sellers have a tendency to take the list of issues as an affront to their upkeep of the home, while buyers often see the list of imperfections as a reason to believe they found a home in disrepair.
Please take this advice to heart, as it will prepare you for the home inspection process and put you in the right frame of mind to either sell or buy a home without the inspection adding to your list of worries. Face it, there is no perfect home, so a good home inspector is going to be able to find the problems that need to be addressed before both sides are comfortable closing on the home.
Something Home Sellers Should Consider
Most of the contracts we do are "as is," meaning the seller is not warranting the condition of the home and is not contractually required to fix anything that the buyer finds during a home inspection. Unfortunately, life is just not this simple.
Pay close attention to this next paragraph if you plan on selling a home, it could save you a lot of time, anguish, and money.
I explain to sellers that it is always the seller who pays for repairs. It does not matter what the contract says about inspections or warranties or property conditions, all that matters is that you have a simple understanding of supply and demand.
The buyer will pay fair market value, more or less, for your home. If the buyer has to pay too much higher than that fair market value, the buyer will leave for a better deal. It really is that simple. So regardless of what the contract says, the buyer will use the inspection clause or another one to terminate the contract if the deal is no longer attractive.
This means that a buyer who has agreed to pay you $400,000 for a home does so in anticipation of what the property inspection will say. If the inspection says the home needs $50,000 worth of foundation work, you can pretty much bet the buyer will ask you to do it, reduce the price, or terminate the contract.
Ultimately, because buyers will inspect a home before removing their contingency on the contract, sellers must understand that the contract was made based upon a relative assumption of good working order. When problems exist beyond this level, it will be the seller who pays. And here is why.
The seller can tell the buyer that the seller is not willing to pay for anything. The buyer then will ask for a reduction in price (meaning the seller is paying through reduced sales proceeds) or the buyer will terminate the contract. And this leaves the seller in an interesting position.
In Florida, the seller is required to disclose to all buyers all known issues that materially affect its value, so this new inspection issue found by the buyer will have to be disclosed to future buyers should the current contract terminate. Again, the seller is paying to resolve the problem.
The moral of the story, for home sellers, is that the seller can sell the home for fair market value (or a little more), and the condition of the property is a factor in determining said fair market value.
If a problem exists that is exposed in an inspection, it will be the seller who pays, one way or another. So .... sellers should order their own home inspection (through their listing agent) before putting the home on the market. This will allow the seller to control the narrative and to ensure competitive bids are found for any costly issues that are found in the inspection.
My Guidance For Homebuyers
Here's what I tell my buyers about home inspections before we sit down and analyze the home inspection report. I want them to remain calm and rational as they see the home dissected and exposed by a seasoned home inspector.
The reason that you order a home inspection is so that you have a detailed itemization of any and all issues that you should know about the home you are going to buy. My recommendation is to place these into three separate categories:
Things that materially impact the value of the home that you will require the seller to fix or for which you will get a credit from the seller. Of course, I'm not talking about the things you knew about before you placed your offer and negotiated a contract, rather just those that the home inspector found and brought to your attention.

Things that you believe need to be repaired right away for your better enjoyment of the home. You'll be paying for these yourself, as they are likely cosmetic and do not have a significant impact on the value of the home, but again, you will like these to be done as soon as possible.

The final group of issues falls into your "honey-do" list, as they are issues that the home inspector found that you'll want to fix at some point in time. A good example of this type of issue is fogged windows. The windows work fine, they are just unsightly and your view (and the view of your home) would be better were they repaired or replaced.
If you keep this in mind, you'll find sellers far more agreeable when entertaining only those items that fall within the first point on this list. If you ask for items in group two or three, you will lose. The seller will reject them and then possibly counter back with less assistance for items in the first group. Remember, supply and demand will dictate how much you can expect the seller to do.

Speak To An Expert!
Joe has created a process that was designed to save you money on the purchase of a new home.
His past customers speak volumes (you will see Joe's buyer reviews after you submit the form) on why you should have Joe be your buyer's agent.
Talk to us today about helping you negotiate a better deal, with better terms, when buying your new home. You'll be glad you did!
Top Ten Home Inspection Issues And My Tips
The advice I have already provided will serve you well in your overall preparation for receiving a home inspection report. The following ten tips are far more specific and address issues that you might encounter in your next real estate transaction.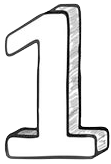 Buyers who find and select their own home inspector. Property inspectors are not all alike, and if you decide to bring your own, you could end up very frustrated. We sell many hundreds of homes each year, so we have a pool of property inspectors that understand our standards and who work very hard for our buyers and sellers. Generally speaking, they get so much business from the best agents in town that they rarely advertise, so the ones you find in advertising might not be the ones you want to hire. Our experience with inspectors selected (without our input) is that they typically charge a lot more, they take longer to schedule (which could cause you to miss a timeline, and they produce reports that are not very useful in the contract negotiations that follow. Take the time to interview real estate agents for the job of helping you buy a home. Select the best then follow their guidance on who will best serve your need for a home inspection.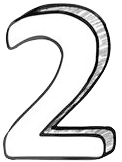 Buyers' agents who believe that their job is to battle with the listing agent and get repairs or concessions at all costs. At first blush, this might sound good to you as a homebuyer. You want an agent that will save you money and you the best deal possible. Unfortunately, you lose leverage in the negotiations when you overreach. A smart, experienced, highly-productive buyers' agent will understand exactly what repairs they can get the seller to do. If they overreach, the seller will tell them no to everything, terminate the contract, and then sell the home to another buyer. If they are too soft, you don't get everything possible from the seller. That's why hiring the right agent is so important at this stage of the game. It has been my experience that agents doing their first few transactions rarely handle the post-inspection negotiations very well.
You must marry up market conditions with the intended use of the home inspection. Many real estate agents are one-trick ponies, trying to negotiate the few sales that they do in the manner that they learned in the past. But times change. Market cycles change. These changes require a different outlook on the home inspection process. In a buyers' market, the home inspection served as the tool to use to renegotiate with the seller. But not today. Today, it's an insurance policy that is designed to give you confidence that you're getting the value that you are paying. In some cases, it does require renegotiation. Just remember though, you probably beat multiple other buyers competing for the home and the seller is more than happy to let one of them buy it if you are too difficult to work with.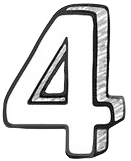 Major components of the home that are in good, serviceable condition, but are aged close to or beyond their life expectancy. Examples of this could be a well-functioning older roof or a perfectly functioning 12-year-old HVAC system. The home inspector will remark that a component is nearing the end of its serviceable life based on age, even though the component is working fine. This often spooks buyers and they think they need it replaced. That is a decision the buyer will need to make, but the seller (in today's market) won't want to hear it. If all is working well, why would the seller replace it? It's more cost-effective today to replace a buyer than it is to replace a roof!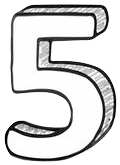 Crawl spaces almost always have issues. Some inspectors will not go on the roof, in the attic, or in the crawl space either due to a physical deficiency or they have out-aged the requirements of the job. First and foremost, make sure you hire an inspector that goes everywhere in, on, above, and below the home. Crawl spaces often hide water or foundation issues and we don't want to discover those after the sale has closed. We once had a home inspector go into a crawl space on a house with a newly remodeled bathroom. The bathroom looked great; however the shower drain was not connected to the sewer pipe in the crawlspace and every time the shower was used, water just drained directly into the crawlspace. This work was actually inspected and permitted! It's a good thing we used a home inspector who crawled over every inch of that property.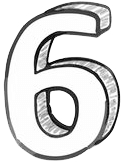 Homes with polybutylene pipes (PB piping) create a financial liability for the homeowner. PB is a form of plastic that was used in residential plumbing systems from 1978 to 1995. These pipes are too fragile to withstand common disinfectants found in the public water supply and become brittle and crack from the inside out. Leaks in PB pipes that are located underneath your home can cause severe structural damage. In certain neighborhoods and in certain areas there remain homes built with PB piping, so if you find a home with PB piping, this is a "must fix or fund" for the seller.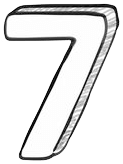 Drainage issues, erosion (especially on sloped lots), and negative grades on foundations. Historically, water damage is one of the most active claims on hazard insurance policies in Florida. The home inspector will look for areas that could have current water damage or could likely cause future water damage. When these issues are found, look to the home sellers' property disclosure to see what has occurred in the past and what the inspector thinks should be done to resolve any issues.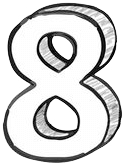 Defective siding (synthetic stucco and LP siding in early 90s vintage homes). Much like PB piping, there have been some inferior products used to cover the exterior of homes. While most of it has been repaired or replaced by now, there still remain homes with this defective siding that could be hiding a nightmare behind its facade. If an inspector finds that the home has one of these inferior products, you need to approach the seller for a solution before paying for further inspections. An ignorant seller is likely to think "how can it be defective, it's been on the home for 25 years and looks great." Unfortunately, there could be major issues behind the siding, and you'll need to work out an agreement before ordering the siding-specific inspection.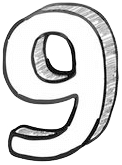 Lack of permits on work done (even prior to the existing owner). We run across this one from time to time, and it never is enjoyable. The most common form of this is an enclosed room on the back of the home where the work was done without a building permit. This means that the local authority is not aware that this work has been performed and thus it is not properly licensed and acknowledged by the tax collector. The burden to acquire the permits is born by the owner, so a buyer wants to require the seller to get said permits prior to closing. And this is where the real problems start. If the work was not done to standard, the owner of the home might be required to have significant work done to bring it up to code. Imagine if you owned a home for ten years with a nice living room on the back and when you go to sell it, you find out that the buyer wants the permits for the work. But you didn't do the work, the prior owner did. So you go down to the County to get your permits, only to find they've never been issued. The County then sends an inspector out who tells you it's not built to code and that you either need to remove it or bring in a licensed contractor to pull permits and bring it up to code. Ouch! So much for closing on time.
Cracked driveways (was it cracked when you made your offer?). This one always surprises me, and you'd think after selling homes for 30 years I would not get surprised! So a buyer and an agent go look at a home, walk through every single room imagining new flooring, new paint, where the furniture will go, what appliances will stay and go, decide which kids go into which rooms, and then decide that this is the home for them. In many cases, they sit right down at the dining room table and work up an offer on the home. Other times, they return to the real estate office to produce the offer there. After negotiating an agreement with the seller, they send a property inspector out who reports back saying "the driveway is cracked." And then the buyer decides a new driveway would be nice. I always agree (who wouldn't want a new driveway, right?), but I ask, wasn't it cracked when you made the offer? I can tell you that the condition of the driveway (unless it looks like the grand canyon) is not something that is going to materially affect the value of the home and prudent sellers will neither fix, replace, nor fund its replacement. So buyers shouldn't ask, it only weakens their position in the negotiations!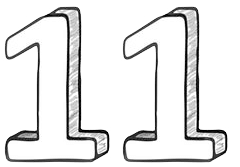 As an added bonus, I'm going to throw in "wood rot." You see, Tallahassee finds itself among the leaders for cities with high average humidity. We average a whopping 91% humidity in the morning and 75% all day, so I often equate living here to living in a dog's mouth! Thank goodness for air conditioning.
The fact that a home inspector finds wood rot should not surprise anybody in real estate, but it is often worrisome for first-time homebuyers. Do not go into a home inspection hoping the inspector will not find wood rot, instead, go in wondering how much wood rot the inspector will find and what needs to be done to correct it.
The wood rot might or might not be an issue that you need to address with the seller, just let your real estate buyers' agent guide you on this. If the damage is relatively small, you have to ask yourself, do you really want to lose the home on a few boards that need to be replaced?
Today, we are experiencing the strongest sellers' market of all time, so buyers need to understand that they will likely not be able to turn to sellers for repairs as the sellers have plenty of other buyers to whom they can sell the home.
I hope I've helped you better understand some of the issues you will find when reviewing a home inspection, the key is to hire a buyers' agent who helps you to keep a level head by categorizing the issues that you find. Always remember to consider current housing market conditions, specifically the relationship between the supply and demand for homes, before deciding how to address each issue.
Answers To Frequently Asked Questions
Your Local Expert In Tallahassee
When moving to, in, or from Tallahassee, you will fare better if you work with a local expert. We are here to help. If you have further questions on the Tallahassee real estate market, you can leave a comment below, give us a call at (850) 366-8917, or drop us a note and we'll give you the local information needed to ensure a successful, smooth transaction.
As a local born and raised in Tallahassee with a focus on customer service, I promise you'll find great success when working with Joe Manausa Real Estate, just as have our past customers. You can read thousands of their reviews reported on Google, Facebook and Zillow right here: Real Estate Agent Reviews Tallahassee.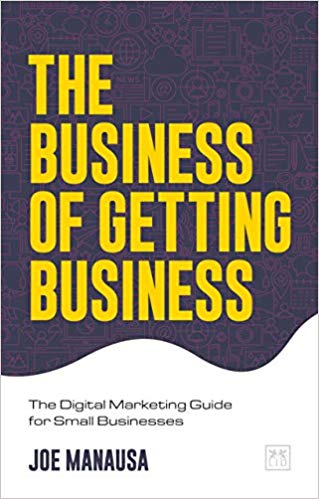 Have you heard about my new book "The Business of Getting Business?" It's a comprehensive guide for small businesses to help them make the move to digital. For those of us who want to survive and thrive in a world where large corporations are taking over, it is a must-read. It's also the perfect guide for how to sell a home in the digital age. You can find The Business Of Getting Business by clicking on any of the trusted retailers below.

Think all REALTORS are alike?
Read what people are saying about working with Joe Manausa Real Estate! You can see thousands of real customer reviews reported on Google, Facebook and Zillow at this link: CLICK HERE FOR REAL ESTATE AGENT REVIEWS.
I recently stumbled upon your latest Carrabelle listing. I must say, a home on Florida's Forgotten Coast is bound to be snatched up quickly. Best of luck with getting it under contract soon!

Posted by Barbara Corcoran on Thursday, June 15, 2023