Tax Credit As Down Payment For Homebuyers
Posted by Joe Manausa on Thursday, May 14, 2009 at 9:18 AM
By Joe Manausa / May 14, 2009
Comment
UPDATE 5/29/2009
From USA Today, First Time Homebuyers can get short-term loans secured by their tax credit:
WASHINGTON - Thousands of first-time homebuyers will be able to get short-term loans so they can quickly make use of a new $8,000 tax credit.

The Federal Housing Administration on Friday released details of a plan in which borrowers who use FHA loans can receive the credit before they complete their taxes.

The FHA had no estimate of how many borrowers would qualify. But the agency, which backs about a quarter of new-home loans, is projected to guarantee about 2.2 million loans in the next budget year.

Borrowers can claim the credit by filing an amended 2008 tax return or can wait for their 2009 return.

The change "will present an enormous benefit for communities struggling to deal with an oversupply of housing," Housing Secretary Shaun Donovan said in a statement.

Borrowers will still have to come up with the FHA's required 3.5% down payment, unless they work through a state or local housing program. But officials say the money can still be used for closing costs or a larger down payment.

The tax credit was included in the economic stimulus package signed by President Obama in February.
UPDATE 5/14/2009
I just found out at 4:00 PM on Thursday, May 14, 2009 that FHA has placed this on hold. Fortunately, I received a call from Robert Barnette, a Residential Mortgage Originator at Peoples First Bank in Tallahassee, who informed me of the retraction. He writes:
Upon receiving news of the statement made by Shaun Donovan, the secretary of the U.S. Department of Housing and Urban Development, I checked with FHA in regards to validity of his statements. Per a representative at FHA's helpline, any plans to allow the banks to "monetize" the $8000 first-time homebuyers tax credit in the form of a bridge loan has, for the time being, been placed on hold until the full details of this option can be reviewed by HUD and the IRS.

A concern about this option was raised because not all first-time homebuyers will be eligible for the full credit since the credit is based on how the buyer files his taxes for 2009. For example, if a buyer owes taxes back to the government at the end of the year, the amount they owe will be subtracted from the tax credit and they will receive the difference, which may not be enough to cover the bridge loan.

If HUD clears this option, FHA will make a formal announcement by issuing a mortgagee letter outlining the guidelines of the program.
The biggest challenge for most home buyers is coming up with the cash needed to make a down payment. The monthly payment is not usually the challenge, as that payment is no greater than a rent payment would be for a similar property. With this in mind, the Federal Housing Administration made a big decision and an announcement yesterday that will give first time home buyers some real help.
Shaun Donovan, secretary of the U.S. Department of Housing and Urban Development, on Tuesday said that the Federal Housing Administration (FHA) is going to permit its lenders to allow home buyers to use the $8,000 tax credit as a down payment. In a sense, the "no money down" days are back, except this time the home buyer will have equity in the property.
Tax Credit Can Be Used For Down Payment
The fact that FHA will allow this will make home ownership possible for a large number of people who just weren't able to raise the funds necessary to close on their desired property. Believe it or not, this will help the entire market, not just the first time home buyers or the lower end of the market.
Anything that helps remove the glut of homes on the market will be good for all home owners, even the ones that do not wish to sell. The key to seeing home appreciation again in Tallahassee is to reduce inventory to 6 months of supply or below. If you have been following the supply and demand of homes in Tallahassee, then you know anything that reduces supply is good!
How To Use The Tax Credit As A Down Payment To Buy A House
Donovan, speaking at a Real Estate Summit, said "We all want to enable FHA consumers to access the home buyer tax credit funds when they close on their home loans so that the cash can be used as a down payment." In order to facilitate this, FHA's approved lenders will be permitted to "monetize" the tax credit through short-term bridge loans. This will allow eligible home buyers to access the funds immediately as the time of purchase.
More Information And Resources About The First Time Homebuyer Tax Credit
First Article on the First Time Homebuyer Tax Credit
Second Article on the First Time Homebuyer Tax Credit
As a reminder for those who subscribe to the Tallahassee Real Estate Blog by email, some embedded pictures and videos might not be appearing in your email and you might need to click the title header to go to your browser where all will be visible. Additionally, if you would like to respond (leave a comment) to this article, you will need to "click through" to the blog site to post your feedback.
Keep checking out the Tallahassee Real Estate Blog every day for updates that include charts, graphs, and analysis of the Tallahassee real estate market.
If you like this Article then please subscribe to my
blog through a full
RSS feed
,
or you can

Subscribe by Email

.You will be able to stay informed about the happenings in the Tallahassee Real Estate Market.
Your Local Expert In Tallahassee
When moving to, in, or from Tallahassee, you will fare better if you work with a local expert. We are here to help. If you have further questions on the Tallahassee real estate market, you can leave a comment below, give us a call at (850) 366-8917, or drop us a note and we'll give you the local information needed to ensure a successful, smooth transaction.
As a local born and raised in Tallahassee with a focus on customer service, I promise you'll find great success when working with Joe Manausa Real Estate, just as have our past customers. You can read thousands of their reviews reported on Google, Facebook and Zillow right here: Real Estate Agent Reviews Tallahassee.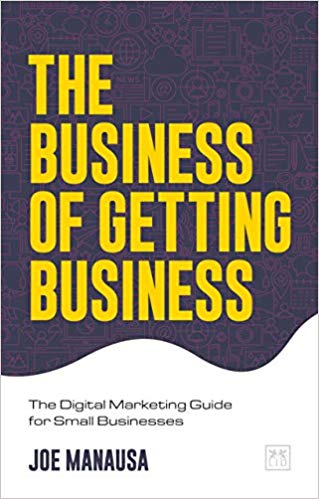 Have you heard about my new book "The Business of Getting Business?" It's a comprehensive guide for small businesses to help them make the move to digital. For those of us who want to survive and thrive in a world where large corporations are taking over, it is a must-read. It's also the perfect guide for how to sell a home in the digital age. You can find The Business Of Getting Business by clicking on any of the trusted retailers below.

Think all REALTORS are alike?
Read what people are saying about working with Joe Manausa Real Estate! You can see thousands of real customer reviews reported on Google, Facebook and Zillow at this link: CLICK HERE FOR REAL ESTATE AGENT REVIEWS.