The Market For Home Building In Tallahassee
Posted by Joe Manausa on Friday, January 23, 2009 at 11:36 AM
By Joe Manausa / January 23, 2009
2 Comments
With all the talk and commentary that the Tallahassee Real Estate Blog has focused on housing inventory, you would think that we would have dedicated quite a few articles on new construction in the Tallahassee real estate market.
But the fact is, we have always included our permits and sales charts in our Monthly real estate market reports.
Let's start this report off with a list of all new homes for sale right now, and then follow with the analysis.
New Home Construction For Sale
So, why do I bring this up now? Because we have seen the average monthly single family permit activity drop to a level lower than at any time since I have been tracking it. This is absolutely terrible news for the new home construction industry (and all the people who work in or on the fringe of that industry), but it is also what the housing market needs to return to a normal balance of supply and demand. The real estate graphs below demonstrate the extreme turn that the new home construction market has taken in Tallahassee.
Tallahassee Permits And Sales At 12+ Year Lows (or Longer)
My Tallahassee real estate data goes back to January of 1991, but I have been charting the new permits versus new sales since February of 1996. The following graph shows the average monthly permits and the average monthly sales (12 month average) since that time. Note how we are clearly at the lowest point now.
We have been averaging 94 permits per month and 92 sales per month since February of 1996. In 2008, we average 53 new permits per month and 52 new sales. This has to be helping the inventorysituation by almost 40 homes per month. In the month of december, 30 homes were permitted, while 37 new home sales were recorded.
Tallahassee Single Family Home Construction Trend
Another way to look at new construction in Tallahassee is to examine the difference between new permits and new sales. By tracking this differential, we can see whether we are in a period of consumption (more sales occurring than permits) or a period of growth (more permits occurring than sales). The following real estate graph shows where we have been and that we appear to be fairly balanced at the current time.
Tallahassee New Single Family Home Sales Down
To give this some perspective, the following real estate graph shows in great clarity how far the unit sales have dropped. If you follow the blue vertical columns, from right to left, you will see that unit sales climbed from 1,000 up to nearly 1,600 from 2001 to 2005, but since has fallen into the 600's. I'm not sure how long the builders can hold out, but this reduced construction will help the overall health of the market.
See A Video On Home Construction
---
As a reminder for those who subscribe to the Tallahassee Real Estate Blog by email, some embedded pictures and videos might not be appearing in your email and you might need to click the title header to go to your browser where all will be visible. Additionally, if you would like to respond (leave a comment) to this article, you will need to "click through" to the blog site to post your feedback.
Keep checking out the Tallahassee Real Estate Blog every day for updates that include charts, graphs, and analysis of the Tallahassee real estate market.
Joe Wrote The Book On How To Sell A Home Today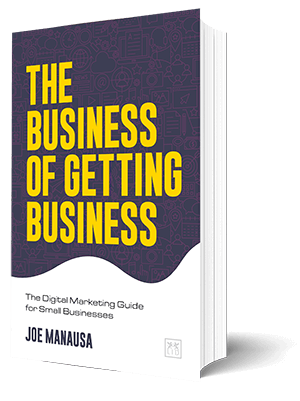 WARNING: The Internet & digital marketing systems have changed the way sellers need to market a home for sale. It's not about getting a home sold anymore, it's about getting a home sold and netting the most money from the sale.
To do this, a seller needs to hit the digital market hard in a coordinated effort that alerts ready-buyers (all at the same time) to ensure buyers understand they are competing for the right to buy the home.
While it only takes ONE buyer to sell a home, it takes MULTIPLE BUYERS for the seller to bid the property up to its highest value in today's market. You see our full explanation about how to sell a house here, or you can buy the book and really get into the nuts and bolts of selling a home in the digital age.
Get the book that explains it all, in a manner that is understanding to all, even technology neophytes. It's available on Amazon, a trusted source for consumers.