Robert F. Kennedy Jr. Proposes Plan To Create Housing Boom
Posted by Joe Manausa on Monday, October 2, 2023 at 6:00 AM
By Joe Manausa / October 2, 2023
Comment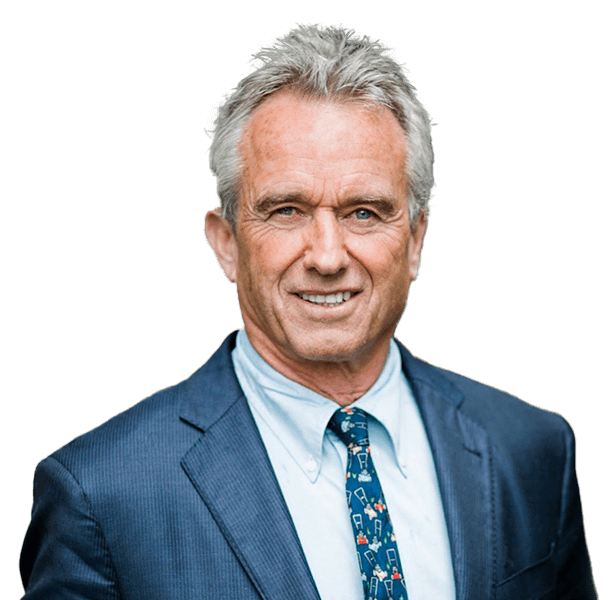 As the torchbearer of the Kennedy legacy, Robert F. Kennedy, Jr. doesn't just bear a renowned last name; he's bringing audacious proposals to the 2024 Presidential race.
Topping his agenda? Igniting a U.S. housing boom.
But do the facts underpinning his promises hold water? In this analysis, we'll unpack Bobby Kennedy's bold claims and delve deep into their feasibility.
Robert F. Kennedy Jr.'s Housing Initiative
Here, I address the specifics of Mr. Kennedy's housing proposal, or you can read about them below the video:
Having taken that in, let's dive deeper. Is Kennedy truly the right candidate to champion this cause? We'll dissect his proposal step by step to determine its merit.
This Is Not An Endorsement
I want to clarify: my intention in sharing this content is not to endorse any political party or candidate. Rather, I've always championed the need for our local and national leaders to take serious, tangible action against the spiraling housing market crisis.
Kennedy's proposal provides a perspective on that topic, and whether you agree or disagree with the proposed solutions, your opinions matter to me. I sincerely encourage you to watch, read, reflect, and share your thoughts in the comments below.
Will Kennedy's plan fix housing, or is it just lip service? Together, through open dialogue, we can hope to find solutions that resonate with the majority and make a difference. Let's get started by checking on some of the facts and statements Kennedy shared in the video:
Kennedy Housing Plan Fact Check
The Kennedy Housing Plan asserts the following points, each of which we'll examine against what we have been tracking in the US housing market: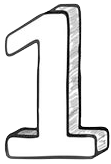 Monthly mortgage payments for home buyers have increased by 20% just in the last year, largely because interest rates have doubled.
We combined historical median home price data with mortgage interest rate records to assess this claim. Using a 90% LTV 30-year fixed mortgage as a basis, the graph displays the yearly percentage shifts in monthly mortgage payments: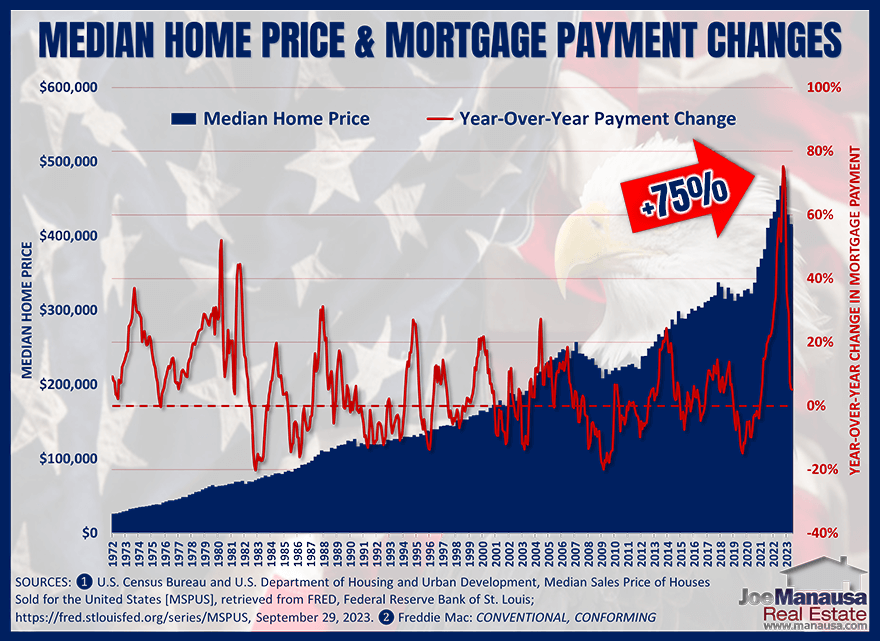 CONFIRMED! In October of 2022, the median monthly mortgage payment was 75.3% higher than the median monthly mortgage payment from October of 2021. The year-over-year change has fallen below 10%, but we saw increases exceeding 20% for 20 consecutive months!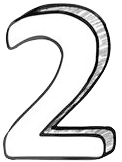 Since 2019, the cost of the average home has surged from $250,000 to $400,000.
Using the data from the previous graph, we find the median home price at the beginning of 2019 was $313K, it soared to $468K in the third quarter of 2022 and has since come down slightly to $416K. So our source on home prices (the US Department of Housing And Urban Development) shows home prices have grown nearly 50%.
CONFIRMED (ish)! Kennedy's numbers show 60% growth, while HUD's numbers show growth just below 50% since 2019. While I'm not comfortable with the numbers he chose to use, they do recognize that the median (or average) home price is growing far too fast to sustain affordable prices and rents.
Keep Up With New Trends In Tallahassee!
Get The Tallahassee Real Estate Newsletter
Don't be the one that doesn't know what's going on when you sell a home or buy a home in Tallahassee.
Other buyers, sellers, lenders, and real estate agents have this critical information, and now you can too!
Get immediate access to our most recent newsletter.
Let more than 30 years of experience work for you with charts, graphs, and analysis of the Tallahassee housing market.
Americans are now spending a third of their income on rent, the highest ratio since such records were kept.
There is an excellent read on the topic of rent to income ratios by Moody's Analytics. It confirms that there are too many "rent burdened" cities (where rent's exceed 30% of median local incomes), but it also shows improvement for renters.
REFUTED! According to Moody's, "The number of US primary metros still experiencing higher rent burdens plummeted from 49 metros down to only five, a 91% drop from Q4 2022 to Q1 2023. RTI – the percentage of gross income a median-income tenant pays for the average monthly rent – finally cooled at the beginning of 2023 after more than three years of steepening rates nationwide....With rent growth projected to hover around 2% annually, national RTI will stay mostly flat for the year (29.7%), slightly below 30% rent-burdened threshold. That is still uncomfortably elevated and only trailing behind last year's broken record."
Even though Kennedy's assertion of one-third of income going to rents and a record high being reached is not entirely accurate, the reality is that rents are too high to be affordable and we are very near an all-time high.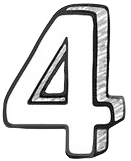 Investment giants such as Black Rock, State Street, and Vanguard, which collectively own 88% of the S&P 500, have ventured into the real estate sector. By 2030, projections show these corporations owning 60% of the single-family homes in our country.
This is a point that has me gravely concerned. It is patently false, and there is no realistic way these organizations can own 60% of the single-family homes in our country by 2030. According to Statista, there are roughly 144 million homes in the US, of which about 84 million are single-family homes, thus Kennedy is suggesting that these investment giants will own 50M to 55M homes by 2030.
REFUTED! The largest holder of single-family homes in the US is Invitation Homes (a subsidiary of BlackRock mentioned by Kennedy). It owns just over 80,000 homes (less than 1/10 of 1% of all US single-family homes). Institutional investors own less than 1/2 of 1% of all homes, yet Kennedy sees this growing to 60% by 2030?
Here's something to consider.
BlackRock (Invitation Homes) has been shedding homes for 3 quarters, and Invitation Homes is the big player in housing. Kennedy expects them and others to reverse course and buy nearly 9 million homes annually. Let's put that into perspective:
Annual US home sales average about 5.5 million, so these institutional investors would need to buy EVERY SINGLE LISTED HOME in EVERY US Market for the next 6 years. And then they have to acquire 56% more homes that are not on the market (perhaps they could build-to-lease an additional 3.1 million homes each year). This is ludicrous.
The narrative of institutional investors overtaking the housing market is driven by emotion, not hard data. Current figures don't sound alarm bells. These institutions aren't driving up home prices. The US is short by four to eight million homes. Institutional investors hold roughly 750,000. Even if these properties were suddenly up for sale, it'd still be a seller's market. Their holdings can't rectify the supply-demand gap.
While I've voiced concerns about institutional investors dominating housing, it's unlikely to happen by 2030. Kennedy seems to be steering attention towards these investors, possibly for political reasons. The real issue? Local governments with restrictive zoning and poor housing strategies.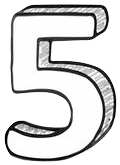 Kennedy vows a commitment to restore affordable home ownership for every American without adding to the national debt. His plan includes creating a federal program that backs mortgages at a 3% interest rate, financed by tax-free bonds.
This statement is exciting (as it actually suggests a solution to the home affordability crisis), but I am concerned that it is pure politician speak. The last time we saw rates at 3% (2021), home prices and rents soared at grossly unsustainable levels.
Politicians always attack the demand side when trying to fix housing, yet we have a supply-side problem. There are not enough homes for our growing population. Cheap money will only fuel more bidding wars, and soaring prices. If, instead, the solution focuses on how to add to the supply of homes, then both prices and rents will soften.
Refuted: A federal program that will lend money at 3% rates, financed by tax-free bonds, is very likely to further worsen the supply and demand imbalance.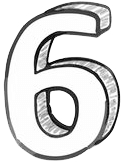 Kennedy's plan aims to create opportunities for home purchases with monthly payments of $1,000 less than now.
This point in Kennedy's housing initiative sounds like politician-speak too. But it's fairly simple to measure.
CONFIRMED: If Kennedy aims to reduce mortgage payments for homebuyers by $1000 monthly, we can quickly calculate how that would work using today's median home price and mortgage interest rate. Here's all we need:
Median Home Price: $416,100
Today's FNMA 30-Year Fixed Mortgage Interest Rate: 7.31%
New Kennedy Mortgage Interest Rate: 3%
Assuming a 90% Loan-to-value, here's what the principal and interest payments look like:
Current rate: $2,569.94
Kennedy rate: $1,578.86
Difference: $991.08
I would say that is "close enough for government work!"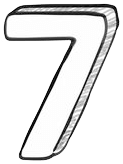 Kennedy intends to amend the tax code to dissuade corporations from entering the single-family home market.
Directing attention to this seems misguided, as it diverts resources from addressing the real issue at hand. Our challenge is on the supply side, and it's not due to the small percentage of homes that institutional investors hold.
Refuted: We should focus on building more homes to counteract institutional investors. When supply surpasses demand, both prices and rents will decline. It's better to let market dynamics keep corporations in check rather than add more bureaucratic hurdles.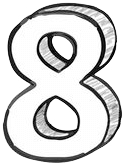 Collaborating with local governments, we plan to revitalize empty plots and rundown homes.
Kennedy's last remark seems more like political posturing. Approximately 200,000 to 300,000 properties are condemned or demolished annually in the US. These could potentially replenish inventory after renovation, but when you factor in costs, there is little difference compared with creating new homes.
Refuted: While this observation could technically be stamped as "confirmed," it's not a game-changer. We require a strategic approach to increase affordable housing. This issue cannot be addressed with catchy one-liners. I'm skeptical about the Federal Government's capability to effectively "collaborate" with local authorities. Frankly, neither should be in the home-building business.
Kudos To Robert F. Kennedy, Jr.
Robert F. Kennedy Jr.'s housing initiative, bold as it is, raises eyebrows. On careful inspection, certain claims resonate with reality, while others seem distant from the actual situation on the ground. The U.S. housing crisis is complex, with multiple dynamics at play.
Though politically charged, Kennedy's attention to institutional investors and tax codes may not necessarily address the heart of the problem. The core challenge remains the dire shortage of affordable housing in the U.S., a problem that demands innovative and practical solutions. Nevertheless, I am excited that a candidate recognizes the need to fix our broken housing market.
The focus should be on bridging the housing supply gap, adopting comprehensive strategies that streamline home-building processes, strengthening property rights, and fostering collaborations that genuinely work. Rhetoric alone won't solve the housing crisis. Genuine action, backed by fact-checked data and on-the-ground realities, is the need of the hour.
As voters, it's essential to scrutinize political proposals, identify their strengths and weaknesses, and advocate for policies that genuinely address pressing national challenges. The hope is that the debate around Kennedy's proposals will stimulate more such discussions, leading to actionable solutions for America's housing conundrum.
There are a lot of people who endorse Joe for the job of selling your home, from Barbara Corcoran (Star of ABC's Shark Tank) to Preston Scott (host of Tallahassee's top daily "Audio Magazine," as well as the thousands of happy customers Joe has helped in the past. Listen why!