Real Estate Appreciation
Posted by Joe Manausa on Friday, May 8, 2009 at 12:38 PM
By Joe Manausa / May 8, 2009
1 Comment
Much is written about real estate appreciation (or now real estate depreciation) and many points of reference are used to "validate" the rates that are being computed. But I warn you, most references to appreciation are just plain wrong.
How does one go about measuring real estate appreciation? If time and data resources weren't a factor, you could just take all home sales ever recorded, and then compute the annualized appreciation rate of each unique home. For example, you could look at recent sales and let's say you found 123 Main Street just sold for $315,000. You would then go back to it's list of previous sales and from that list you could calculate it's annual appreciation rate from it's first sale until now.
Historical Appreciation Rates
There are some large data mining companies that produce confounding reports about appreciation rates in real estate. One source that I used in a blog post in February of this year showed the following historical appreciation rates in real estate in the United States:
1970's: +142%

1980's: +52%

1990's: +45%

2000-2009: + 47%

984% in 39 years!
We can see from the real estate graph above (more on how it was derived will follow) that our market has depreciated 16% from the top of the market, with the rate of depreciation in Tallahassee accelerating at this time. You can look back at previous articles in the Tallahassee Real Estate Blog and find warnings that home prices were going to begin to drop faster than they had in the past. This is going to continue for the foreseeable future. By watching the supply and demand dynamics on our Tallahassee Real Estate Market page, you will be able to determine when housing depreciation will start to slow and when it will turn to appreciation!
Methods of Calculating Real Estate Appreciation
If you read enough of what is published in newspapers, magazines, and of course the internet, you will find numerous methodologies for calculating real estate appreciation. Short of performing an analysis as described in the opening paragraphs of this blog, all other methods have serious flaws and will give answers that are not valid.
Some of the methods that you will encounter include:
? Using the change in median sales price in an area - The median sales price represents the price in the middle of all home sales recorded. The mean sales price is the "average" of all home sales recorded. There will be an equal number of homes sold higher as well as lower the median sales price whereas the mean is only the mathematical average sales price.
Many people calculate the median sales price or the median sales price and then see how it changes over time. While I think this is an excellent piece of information that shows (demand) what the buyers are currently doing, I think it is a poor measurement of real estate appreciation. Here's why:
Example:
The new Obama real estate stimulus package includes an $8,000 Federal Tax Credit for First Time Homebuyers. This should "stimulate" buyers in the lower end of the market (how many first time homebuyers are buying a $1M home?). So if the Obama administration is correct, we will see a higher percentage of these buyers in the market this year than we did in the previous years. More lower-end homes will be selling, thus bringing down both the median and the mean sales price of homes.
Is this depreciation? Absolutely not, in fact increased buyer demand will more than likely halt real estate depreciation and stimulate appreciation in the lower-end homes. But the average price of homes selling will be falling. This is why these "expert" reports should be viewed with high skepticism to say the least. If the report references mean, median, or mode... there really isn't a basis for calculating appreciation of real estate in the market.
? Using a sampling of homes in an area and comparing to previous sales of same units - this would be the preferred method, but the sample would have to be statistically relevant and the market area would have to be accurately defined. The problem with this method is the time and resources required to do it are much better suited to a University than to a business, because the degree of accuracy, though enlightening, would not likely bring an economic benefit to a business that invested the resources to know this for a certain area.
? Using the change in price per foot of homes sold over time - Until I hear of a better technique that I can employ (I am a staff of 1), I suspect that this will be the most satisfactory way to estimate the appreciation rate of homes sold in the Tallahassee real estate market. This still has a bias of buyer trends, but it does a better job of comparing "apples to apples."
Example:
The new Obama real estate stimulus package includes serious downward pressure on interest rates. This means that home buyers can buy a more expensive home than they could have done in the past, as their monthly mortgage payments have a lower percentage being allocated to interest. Simultaneously, the economy in the United States is shaky at best, so consumer confidence is low and people are making consumer spending decisions with more discipline than they have done in the past.
What if people are choosing to buy "the same mortgage payment as they would have in the past" but are getting a "bigger home" due to inflation. We would see the mean sales price of homes in Tallahassee stay the same, yet we would see that buyers are purchasing larger homes. In appreciation reports, this would show a stable market (inflation at zero), but the reality is that home prices would be dropping, buyers would be the ones staying stable.
If price per foot was used to measure appreciation, we would see that the price was staying the same, but the price per foot was dropping, and that is why I prefer to utilize this methodology for calculating appreciation in the Tallahassee Real Estate Market.
Pay Close Attention To The Source Of Real Estate Information
The source and the methodology of real estate reporting is highly suspect nationwide, and the reason is that most real estate professionals and news people are not educated in statistics and mathematical modeling. Make sure that you pay close attention to the source of information (the MLS is usually only 50-66% of the market) as well as what process the reporter uses to determine the conclusions that are made.
Happy Birthday Trent
If you happen to run into my oldest (and I mean oldest!) brother Trent today (probably in Charlotte, NC), please wish him a big happy birthday!
Please click here to tweet this to your friends!
Keep checking out the Tallahassee Real Estate Blog every day for updates on real estate in Tallahassee Florida.
---
*Joe Manausa Real Estate is a brokerage company headquartered in Tallahassee, Florida. Its unique business model provides specialists to both home sellers and home buyers, and the results speak for themselves. JMRE has significantly more 5-star reviews on google than any other local competitor. Joe Manausa Real Estate is a leader in internet marketing and utilizes search engine optimization, email marketing, social media and data analytics to get their clients' home sold faster and for more money than any other Tallahassee brokerage firm. For more information, visit www.manausa.com or call us at (850) 366-8917.
Please Do Us A Small Favor
We work very hard to produce daily content for our long-time readers and first-time visitors. We provide this information for free, hoping to earn your respect and trust and the right to one-day help you when selling or buying a home. Can we get your help spreading the word about our blog?
If you like the content, would you please like it or share it using the Facebook button at the beginning of the post? This simple action will be greatly appreciated! THANK YOU!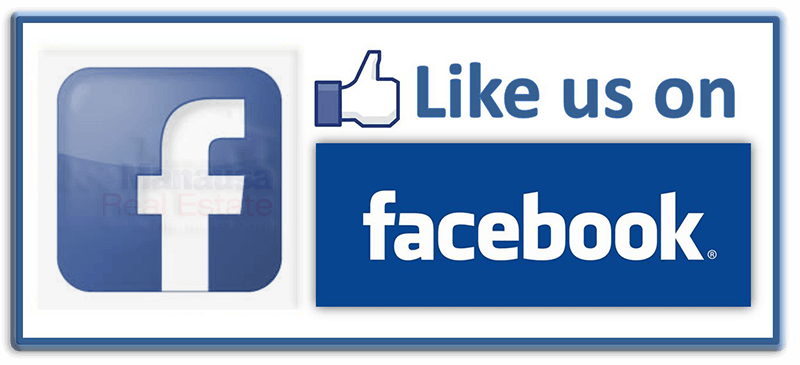 Also like us on Facebook at https://www.facebook.com/joemanausarealestate/
Joe Wrote The Book On How To Sell A Home Today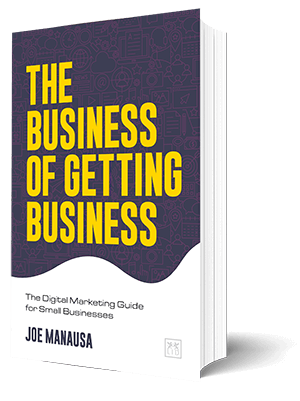 "Location, location, location' is no longer a competitive advantage. Digital marketing and going direct to consumer have made all geographical boundaries obsolete. The Business of Getting Business is a must-read modern-day survival guide for any local business to get to the next decade. Local businesses are on death ground.
They can either take a stand and re-invent themselves by embracing the digital frontier and have a chance to survive the overwhelming odds of digital direct-to-consumer capabilities that have erased all local and national business distinctions, or they can choose business as usual and accept certain death.
The Business of Getting Business is the critical survival guide for those that choose to dig in and fight."
– Anthony Noto, CEO, SoFi and former COO, Twitter
Get the book that explains it all, in a manner that is understanding to all, even technology neophytes. It's available on Amazon, a trusted source for consumers.

Think all REALTORS are alike?
Read what people are saying about working with Joe Manausa Real Estate! You can see thousands of real customer reviews reported on Google, Facebook and Zillow at this link: CLICK HERE FOR REAL ESTATE AGENT REVIEWS.