Who's To Blame For A Declining Real Estate Market?
Posted by Joe Manausa on Tuesday, February 10, 2009 at 11:51 AM
By Joe Manausa / February 10, 2009
2 Comments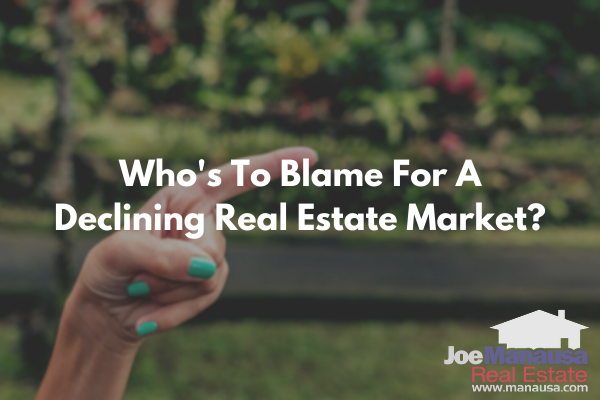 I keep coming across articles and getting comments from readers about with whom we should place the blame for this declining real estate market. I have read that it is the banks' fault for making money too easy to borrow. I have read that it's the builders' fault for building too many homes. I have even read (heaven forbid) that it's the REALTORs' fault for hyping real estate as if it could never be bad.
So, I decided I would read-up on this thought and try to truly discover the culprit in this crime of the century. I, like many other readers and real estate professionals would love to bring to light the guilty party so that we have somebody to throw darts at during our pity pity party.
Are Builders To Blame For The Declining Real Estate Market?
In order to figure out how much blame we could attribute to the home builders for the decline of our real estate market, I searched all of the recorded home sales in Leon County to find out what was being sold. The following real estate graph depicts home sales in the Tallahassee real estate market, classified by resales versus new home sales.
The first thing that really jumps out of the graph is that ALL sales really boomed during the years 2001 through 2006. We can see that the builder activity in blue certainly spikes up during those times, but we see the same spike in the resale market as well. It seems that both resales as well as new homes contributed to the boom of the housing market. From this data, I would be hard-pressed to say the boom of the housing market market (and thereafter the decline) could solely rest on the shoulders of the home builders.
Are Banks (and/or the Fed) To Blame For The Declining Real Estate Market?
In order to reverse the recession in 2000, the Federal Reserve (the Fed) dropped the Federal Funds Rate, which is the rate at which banks are charged for overnight borrowing). The US mortgage market reacted strongly to this stimulus, and rates hit a 40+ year low in the summer of 2003. Household debt rose to 130% by 2007 and home ownership rates hit very close to 70% in 2004. Home prices across the country increased by a whopping 124% during the period of 1997 to 2006, creating a market pace that was difficult to service.
In order to sustain momentum (read that to say continue finding new borrowers even after everyone with good credit had already done so), banks created new loan programs that would service higher-risk borrowers, by eliminating some of the traditional methods (i.e. down payments, credit reports, etc.) utilized to guarantee repayment of the loan. This resulted in an unprecedented volume of new loans and the housing market boomed.
It would be very easy to point out that without easy-access to money, the market would have been cooled much earlier through diminished demand. Demand for homes was extended by bringing a new buyer-pool that traditionally was not able to participate in the market (the moderate to poor credit consumer), thus builders kept building and the market kept rolling along.
Now remember, the Fed stimulated all of this with lower interest rates to get the country out of its recession. The Fed could have maybe better controlled this by raising the over night funds rate when the market started expanding (but of course, this is the benefit of hindsight). Nobody was crying when the Fed reduced rates to stimulate the economy, so I would say it would be hard to use hindsight to blame the Fed.
Are REALTORs To Blame For The Declining Real Estate Market?
No.
Greed and Fear Drive All Markets
The fact is, great and fear drive all markets and the housing market is not immune to these drivers. Greed caused people to refinance their homes at the height of the market. Greed caused banks to create loan products that did not make sense. Greed caused builders to build homes that were adding to the inventory of homes in the market. Greed spurred investors to buy homes to "flip for profit" when all the signs pointed to a softening of the housing market.
The fact is, anybody who bought or refinanced a home during this time of excess was part of the problem. Greed was a major contributor, but it always exists in an open market. We just let it get out of control. Fear is in charge now. We saw 6 years of growth and it will take quite a few years (like maybe 6....) to consume the excess of homes that were created during the boom. Believe it or not, it's just all part of the cycle.
But Seriously, Are REALTORs To Blame For The Declining Real Estate Market?
Tallahassee Realtors have their share of liability in all of this mess too. When things were going great, we proclaimed that homes were always a smart investment, that they never (not even once) had seen a decline at the national level.....until 2007. It was true, but it was also what we wanted to believe, as we were heavily invested in the market. And not just as practitioners, but also as investors ourselves.
Historical Returns in Existing Home Sales
I believe in real estate as a long-term investment. If you own a home and plan to live in it for a while, you most likely will do very well. Historically, it has rarely made sense to buy a home when you know you were going to move in less than three years. But for people who plan to be around for a while, you get a far better selection of homes and a great chance to make money when you buy.
Here are some historical appreciation rates that have occurred in the US (Existing home appreciation from 1968 to 2007):
1970's: +142%

1980's: +52%

1990's: +45%

2000-2009: + 47%

984% in 39 years!
Yes, we are in a cooling off period, but we've seen them before. Even during the decades above, there have been recessions and periods of slow growth. So, what do we learn from all of this..... We should let the "greed" side of the market motivate us to consider options to grow, but we should also let the "fear" side of the market warn us about the level of risk that we are comfortable taking.
Fear and greed drive the markets and both are needed to keep us straight. Consumers make up the market and it will always be the consumer who is to blame for the extremes of the market. In the middle of this decade, the consumer could not get enough of the housing market, and that is what lead to the boom. Now, consumers are scared and are not making discretionary buying decisions, and that is what is generating the decline. But do not fret, time cures all ills. Greed will rebound again.
---
*Joe Manausa Real Estate is a brokerage company headquartered in Tallahassee, Florida. Its unique business model provides specialists to both home sellers and home buyers, and the results speak for themselves. JMRE has significantly more 5-star reviews on google than any other local competitor. Joe Manausa Real Estate is a leader in internet marketing and utilizes search engine optimization, email marketing, social media and data analytics to get their clients' home sold faster and for more money than any other Tallahassee brokerage firm. For more information, visit www.manausa.com or call us at (850) 366-8917.
Please Do Us A Small Favor
We work very hard to produce daily content for our long-time readers and first-time visitors. We provide this information for free, hoping to earn your respect and trust and the right to one-day help you when selling or buying a home. Can we get your help spreading the word about our blog?
If you like the content, would you please like it or share it using the Facebook button at the beginning of the post? This simple action will be greatly appreciated! THANK YOU!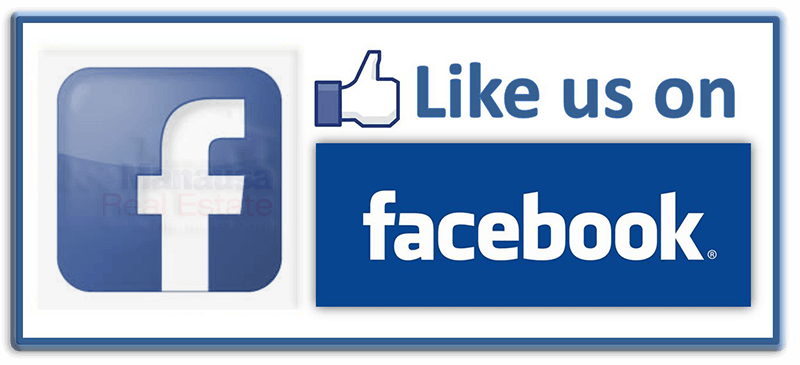 Also like us on Facebook at https://www.facebook.com/joemanausarealestate/
Joe Wrote The Book On How To Sell A Home Today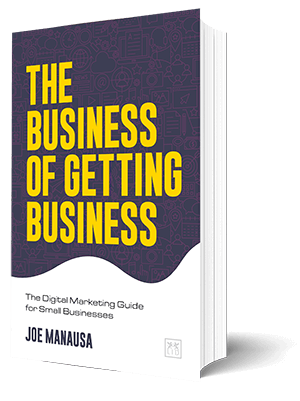 "Location, location, location' is no longer a competitive advantage. Digital marketing and going direct to consumer have made all geographical boundaries obsolete. The Business of Getting Business is a must-read modern-day survival guide for any local business to get to the next decade. Local businesses are on death ground.
They can either take a stand and re-invent themselves by embracing the digital frontier and have a chance to survive the overwhelming odds of digital direct-to-consumer capabilities that have erased all local and national business distinctions, or they can choose business as usual and accept certain death.
The Business of Getting Business is the critical survival guide for those that choose to dig in and fight."
– Anthony Noto, CEO, SoFi and former COO, Twitter
Get the book that explains it all, in a manner that is understanding to all, even technology neophytes. It's available on Amazon, a trusted source for consumers.

Think all REALTORS are alike?
Read what people are saying about working with Joe Manausa Real Estate! You can see thousands of real customer reviews reported on Google, Facebook and Zillow at this link: CLICK HERE FOR REAL ESTATE AGENT REVIEWS.