How The Pandemic Has Impacted Home Sales In Tallahassee
Posted by Joe Manausa on Monday, April 20, 2020 at 5:25 AM
By Joe Manausa / April 20, 2020
Comment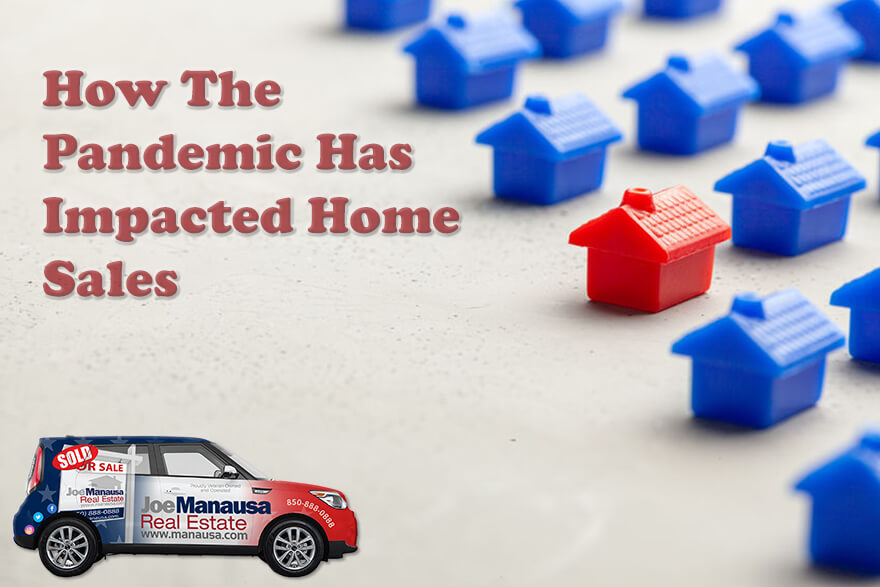 If you are wondering what your friends and neighbors are doing in regards to the real estate market, then today's video report should be just what you need.
Take a look at the short video showing how the pandemic has affected real estate sales, I'm willing to bet you'll be surprised.
Hot Homes For Sale In Tallahassee
Here's our "hot list" of homes for sale, they get tagged with "Under Contract" as soon as new contracts are posted in the Tallahassee MLS.
Home Sales During The Pandemic
A lot of the questions that we receive lately are related to the pandemic. Should we buy a home now? Should we sell a home now? What is everyone else doing during these troubling times?
I have prepared a brief video that demonstrates how the Tallahassee housing market is faring during the pandemic, and the results of my report just might shock you.
So were you surprised? It's hard to believe, but Leon County is still out-performing the 2019 market (and last year was a strong year!).
Please Do Us A Small Favor
We work very hard to produce daily content for our long-time readers and first-time visitors. We provide this information for free, hoping to earn your respect and trust and the right to one-day help you when selling or buying a home. Can we get your help spreading the word about our blog?
If you like the content, would you please like it or share it using the Facebook button at the beginning of the post? This simple action will be greatly appreciated! THANK YOU!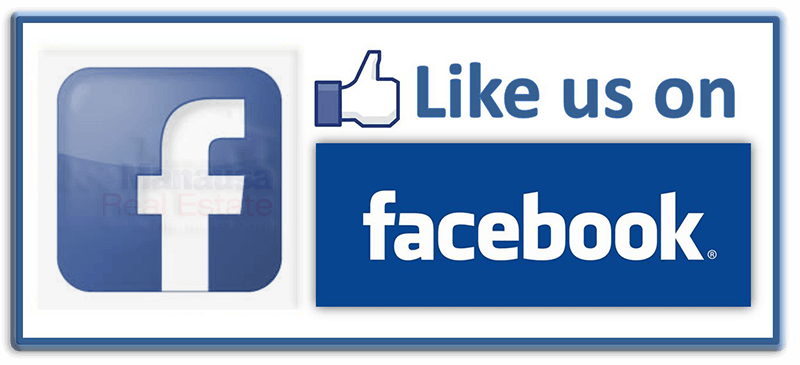 Also like us on Facebook at https://www.facebook.com/joemanausarealestate/
How The Pandemic Has Impacted Home Values
The graph below was not included in the video report above, so I thought I would add it to this report in order to provide even more clarity on market conditions.
Prior to the pandemic, in fact, going back several years we have been warning about the low inventory of homes for sale and how it was going to cause appreciation rates to soar.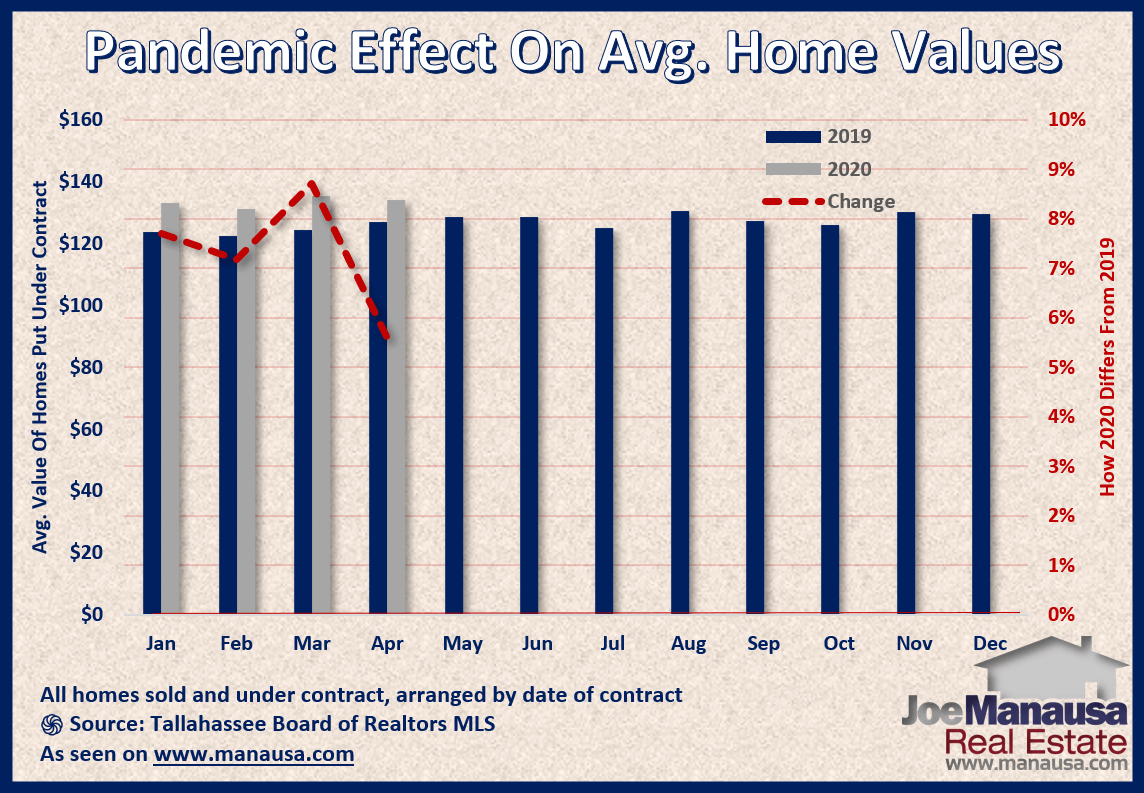 The graph above includes all homes sold or under contract, sorted by the date at which the buyer and the seller agreed to terms (contract date). The blue bars measure the number of homes put under contract each month in 2019, while the gray bars measure the same for 2020. The red-dashed line reports the year over year change in value (measured on the right vertical axis).
It's important to note that this graph is not a measurement of home sales, rather it is a measure of purchase agreements that will lead to home sales.
Why Counting Contracts Matters
Contracts occur before closings, so a measurement of contracts gives us an earlier view of changes in the market when compared to reports on home sales. Contracts are more of a leading indicator whereas closings (sales) are a lagging indicator of market movement.
The industry commonly refers to this as the Pending Home Sales Report, and it is insightful when looking for market changes as they are occurring.
Home Values Are Rising Fast
Home values are rising at a far-faster-than-normal rate. Historically, homes appreciate (on average) 3.2% per year.
The graph above shows the January to January change is nearly 8%, the February change exceeds 7%, the March rate is nearly 9%, while the April rate has dropped below 6%.
For the year, that's a growth of 7.3% in home values (more than double the normal rate). To put this into perspective, if homes appreciated at 7.3% each year, home values would double in less than ten years!
If we want homes to remain affordable for most Tallahasseans, we need to get the supply-side of our market fixed, in a hurry.
Why Are Home Values Rising During A Pandemic
Home values are rising due to the imbalance between supply and demand. There is not enough inventory in the market, so most price ranges are shooting up in value. It really is that simple.
Could the pandemic cause demand to drop? Certainly, and it likely will sometime soon. But as most buyers in Tallahassee are sellers too, we really don't see the inventory shortage changing. When the market returns to "normal," we'll still have a shortage of homes.
Do you want to know more about this? Just watch our market report recorded earlier in the month, it addresses the supply and demand of homes for sale in great detail and addresses all housing bubble concerns HERE.

Think all REALTORS are alike?
Read what people are saying about working with Joe Manausa Real Estate! You can see thousands of real customer reviews reported on Google, Facebook and Zillow at this link: CLICK HERE FOR REAL ESTATE AGENT REVIEWS.