Will New Listings Satisfy Demand From Empowered Home Buyers?
Posted by Joe Manausa on Monday, March 9, 2020 at 5:59 AM
By Joe Manausa / March 9, 2020
Comment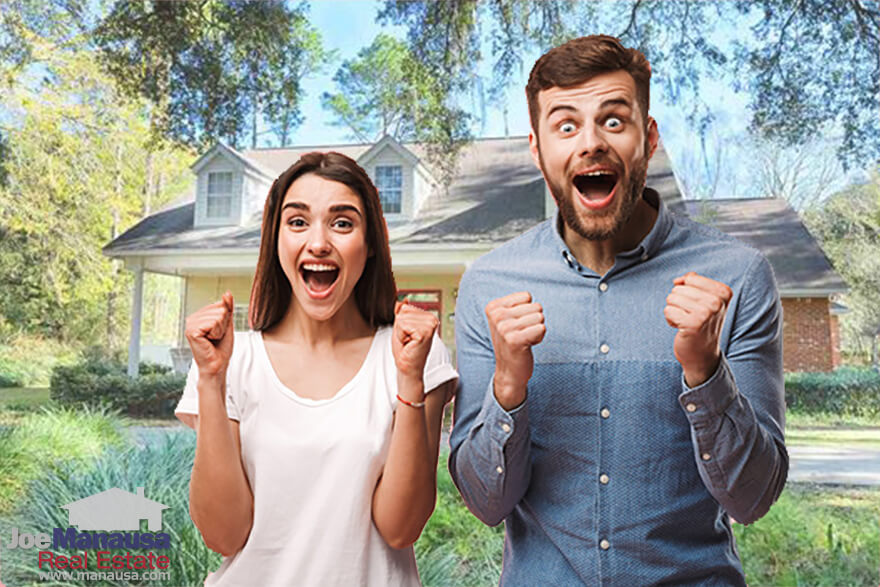 We have been observing and reporting on new listings and inventory shortages for many years, and we've been concerned about matters getting worse in 2020.
Now that we are nearly a quarter into the year, let's take a look at how the supply of homes for sale is poised to serve the growing demand from empowered home buyers.
New Listings In The Tallahassee Real Estate Market
Do New Listings Satisfy Buyer Needs?
One way to examine the relationship between new listings coming into the market and the demand for homes is to track the trend (one-year average) of each. That is what we have done in the graph below.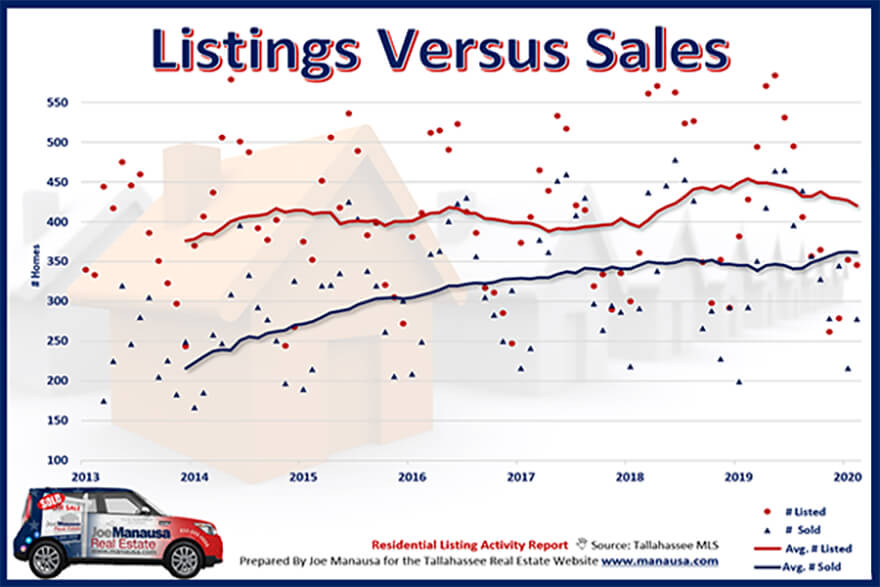 The graph above is fairly simple, but the data used to create it was difficult to assemble. The information comes from the Tallahassee Board of Realtors Multiple Listing Service (MLS), and as data, it is a mess.
The MLS serves as a marketing tool among Realtors, not as a proper database to deliver market information. Thus, there is a lot of cleaning required before we can produce the graph above. Just the effort to extract new listings (listings entering the market for the first time) required hundreds of hours of work!
But the resulting information gives us an accurate perspective on the Tallahassee housing market. The difference between the two lines might be poised to hit a new low, which would mean the competition for available homes would be the highest we've seen since we started measuring this.
Buyers in this market must be ready to compete in a multiple-offer situation on the homes listed for sale below $400K (and even higher in NE Tallahassee). If the number of new listings drops any lower, things will get out of hand and hyper-inflation in housing will become a real threat.

Speak To An Expert!
The average agent in Tallahassee sells 6 homes per year.
Joe is on track to sell 600 homes this year.
He spends more money marketing his listings each month than most agents make in a year!
Don't you want that kind of talent and commitment working for you?
Housing Inventory Shortage Concerns
New listings are not coming in fast enough to satisfy the current rate of demand from homebuyers, and that demand is likely to get stronger due to 2 key factors:
Low Unemployment - The economy is strong, and people have jobs. It makes sense that if more people are employed, the demand for housing should be stronger.
Low Mortgage Interest Rates - Rates have moved from crazy-low to absurdly-low. Sub 4% interest rates should motivate some people to move just to be able to lock-into historic low mortgage interest rates.
Hopefully, we'll see homebuilders and banks come together to help feed inventory into the market.
Additionally, we can expect some west side investment property owners to start moving some homes from the "for rent" market to the "for sale" market as students migrate towards the new apartments built for them near campus.
Your Local Expert In Tallahassee
Was our March 2020 report on Bull Run helpful? Do you have further questions on the Tallahassee real estate market? If so, you can leave a comment below, give us a call at (850) 366-8917, or drop us a note and we'll give you the local information needed to ensure a successful, smooth transaction.
As a local born and raised in Tallahassee with a focus on customer service, I promise you'll find great success when working with Joe Manausa Real Estate, just as have our past customers. You can thousands of their reviews reported on Google, Facebook and Zillow right here: Real Estate Agent Reviews Tallahassee.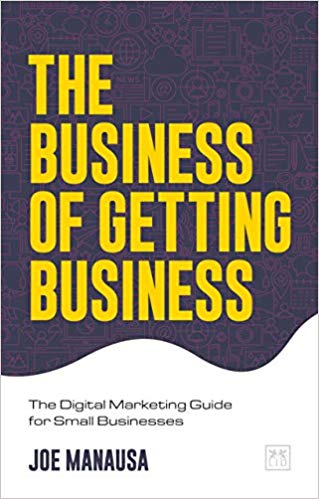 Have you heard about my new book "The Business of Getting Business?" It's a comprehensive guide for small businesses to help them make the move to digital. For those of us who want to survive and thrive in a world where large corporations are taking over, it is a must-read. It's also the perfect guide for how to sell a home in the digital age.
You can find it on Amazon (UK) for immediate delivery, or you can go to Amazon (US) to reserve a copy at a pre-US published rate.
Please Do Us A Small Favor
We work very hard to produce daily content for our long-time readers and first-time visitors. We provide this information for free, hoping to earn your respect and trust and the right to one-day help you when selling or buying a home. Can we get your help spreading the word about our blog?
If you like the content, would you please like it or share it using the Facebook button at the beginning of the post? This simple action will be greatly appreciated! THANK YOU!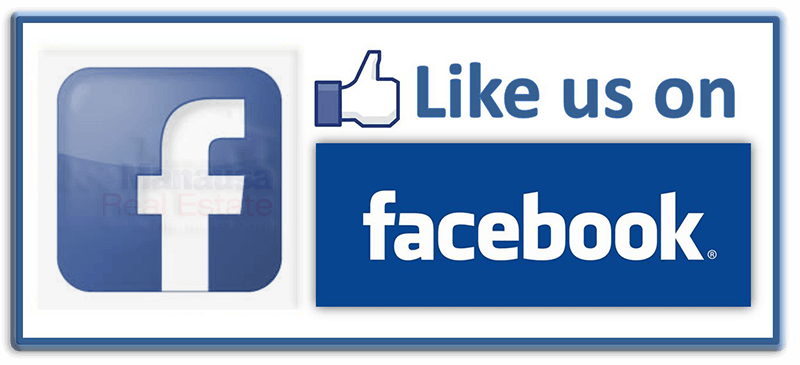 Also like us on Facebook at https://www.facebook.com/joemanausarealestate/