Don't Let These Mortgage Lender Tricks Fool You!
Posted by Joe Manausa on Thursday, February 4, 2021 at 5:54 AM
By Joe Manausa / February 4, 2021
Comment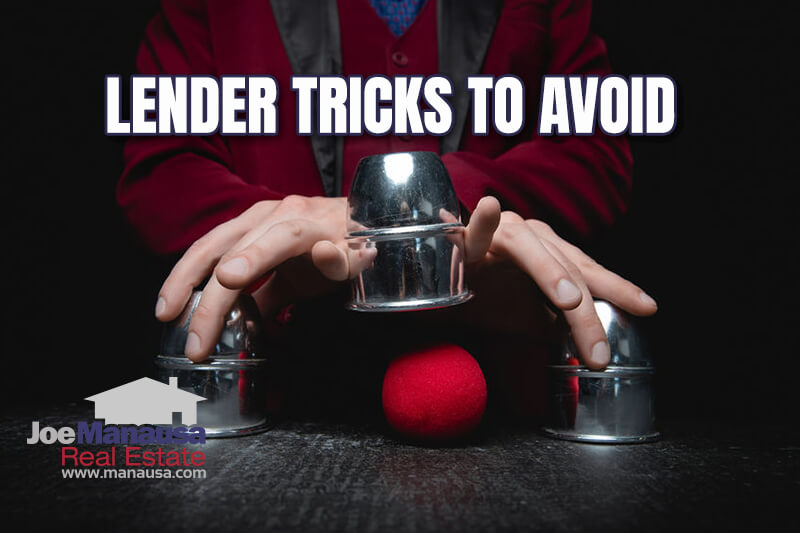 The majority of people who buy a home end up borrowing money through a mortgage loan for the bulk of the purchase.
In the past, buyers typically worked with a local lender they knew (or to whom they were referred by their Realtor), but today's mortgage industry is digital and there are many more options available to buyers today.
The good news is that this has made it more competitive and better rates are available, but the bad news is that it has allowed some unscrupulous players to enter the market and take advantage of unwary buyers.
I will always recommend you work with a trusted lender, but if you are going to work with somebody that you do not know and trust, then I recommend you understand some common lender tricks used to gain your business. Here are four tricks to avoid!
Four Mortgage Lender Tricks You Need To Know
Accountability is the primary reason that you should work with a mortgage lender referred to you by your real estate agent. You see, you represent maybe one loan for the lender over the next five to ten years, but your real estate agent could very well represent several loans each month. The lender might not be too concerned with letting you down, but if he or she lets down your real estate agent, it could be a very costly mistake. Work with the lender accountable to your real estate agent and you'll likely get the best deal possible.
Having sold homes in Tallahassee for thirty years, I think I've just about seen it all. One area that has always been troubling is when buyers reach out to get bids (estimates) from several lenders.
Lenders are not stupid. They know that this is not really a relationship transaction for you, you're looking for the lowest rate or best terms for your loan. Unfortunately, there are unethical ways to give you the lowest estimate that do not require the lender to deliver as was estimated.
Each lender knows what they are up against, so making some minor tweaks to their estimate is often all that it takes to win your business. Among all of these, there are four areas where I most often see this game being played, so make sure you understand these before speaking with a lender.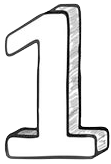 When you borrow money to buy a home, the lender will require you to establish an escrow account to which you'll pay money upfront, and then you'll also have money added to your monthly mortgage payment to maintain that escrow account balance. The escrow typically pays for property taxes and hazard insurance.
Lenders will require your escrow account to hold 4 to 6 months' worth of property taxes depending on the time of year. When you receive a quote from a respectable lender, they will include 5 months' worth of property taxes in your escrow that you have to bring to closing. The trick an unscrupulous lender will use it to just show two months' worth of taxes, thus making their loan look like it requires less cash at closing. When it comes time to close and you realize that you have to bring more money, this lender will just tell you that it's not going to them, it's just property taxes were higher than they estimated. They will assure you that regardless of the lender, the taxes would be the same. So if taxes are $300 a month and a respectable lender quotes you (5 months = $1,500) and the unscrupulous lender only quotes you (2 months = $600), then the lying lender's quote is $900 cheaper than the quote from the lender you can trust.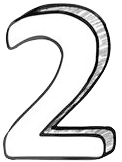 When closing on your home loan, the lender will require you to bring cash to closing to account for interest accumulating during the time between the day of closing and the end of the month. Since these estimates are typically provided to you before you enter into a contract to buy a home, lenders won't know how many days you'll have from the day of closing to the end of the month. For this reason, trusted lenders will quote you 15 days worth of interest, whereas an unscrupulous lender might just provide a quote for a single day's worth of interest. While this might not sound like a big deal, it adds to the total! The fourteen-day difference, at $30 a day, reduces the quote by $420. Again, regardless of the lender you choose, you will bring this "prepaid interest" to closing based upon the number of days between the actual closing date and the first payment due date, so quoting low can later be explained by the lender who will tell you they assumed you would close on the last day of the month! This small (fake) oversight is not nearly as devious as tip #3!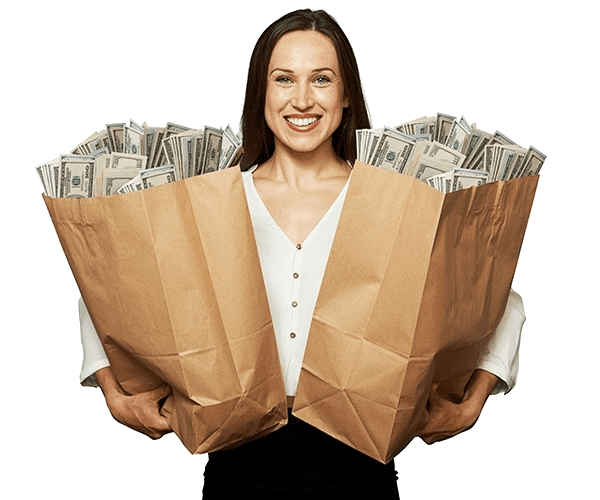 Use a "TBD" loan to give home sellers what they want. Cash! And a fast closing date.
Get fully underwritten approval before you go to contract. This means that your loan is only conditional on your inspection and appraisal. Let us show you how!
Most of the fees that you'll pay when buying a home are handled at closing. Some are paid ahead of time, like the fee for the appraisal and the fee for a credit report. A trusted lender will ensure 100% of all fees are fairly quoted on your lender's estimate.
But an unscrupulous lender will deduct the appraisal fee (typically around $500) and the credit report fee (typically $64) off the bottom line and mark it "POC" (Paid Outside Closing) next to those items on the estimate. This subtracts those totals on the estimate for those fees from the bottom line. Lenders collect those fees in the form of a Credit Card or Check once the deal gets going, but the honest lender's quote will include those items because he or she wants you to know 100% of what you will be paying. The problem is most consumers look at bottom-line numbers when choosing their lender and forget to add back those POC fees they paid initially, so the unscrupulous lender's quote is lower than that of the honest lender. Again, the dishonest lender can say they were on the quote and fairly omitted from the bottom line because the buyer had already paid them.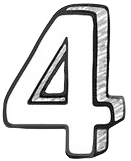 Most buyers want to insure the homes they buy. All buyers who borrow money from a mortgage lender are required to carry hazard insurance on the home. This lender requirement means that a quote for hazard insurance must be included in the lender's estimate.
Any lender doing this for more than the past few months has access to resources to generate an accurate quote for insurance. But we occasionally see unscrupulous lenders use a low-ball figure in order to reduce the bottom line of the quote. Again, like in the other examples, buyers often choose the lender based upon the bottom line. Later, when told they have to bring more money to closing, the dishonest lender can just say that the additional cost came from the insurance company, not from the mortgage lender. While this is true, it still is dishonest as the insurance amount was always going to be higher.
Work With A Trusted Lender
The four cases above are just the tip of the iceberg of reasons to work with a trusted lender. You might think that you can walk away from a lender once you discover they were less than forthright (and you can), but you'll end up losing money and possibly not being able to close on a home that you have put under contract. This could cost you even more money with the home seller.
Once you commit to a lender, you will quickly become committed to working with them through the closing on your home loan. Fortunately, most quality lenders will not disclose and make estimates in an unscrupulous manner, but we have seen this more and more as non-local competition grows and it warrants your attention.
Don't end up being the buyer who shows up at closing needing a few thousand dollars more than expected, work with a trusted lender and you'll get the loan you were promised, at the price you were quoted at the onset.
Your Local Expert In Tallahassee
When moving to, in, or from Tallahassee, you will fare better if you work with a local expert. We are here to help. If you have further questions on the Tallahassee real estate market, you can leave a comment below, give us a call at (850) 366-8917, or drop us a note and we'll give you the local information needed to ensure a successful, smooth transaction.
As a local born and raised in Tallahassee with a focus on customer service, I promise you'll find great success when working with Joe Manausa Real Estate, just as have our past customers. You can read thousands of their reviews reported on Google, Facebook and Zillow right here: Real Estate Agent Reviews Tallahassee.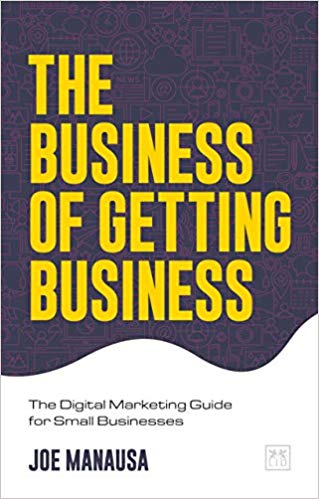 Have you heard about my new book "The Business of Getting Business?" It's a comprehensive guide for small businesses to help them make the move to digital. For those of us who want to survive and thrive in a world where large corporations are taking over, it is a must-read. It's also the perfect guide for how to sell a home in the digital age. You can find The Business Of Getting Business by clicking on any of the trusted retailers below.

Think all REALTORS are alike?
Read what people are saying about working with Joe Manausa Real Estate! You can see thousands of real customer reviews reported on Google, Facebook and Zillow at this link: CLICK HERE FOR REAL ESTATE AGENT REVIEWS.
I recently stumbled upon your latest Carrabelle listing. I must say, a home on Florida's Forgotten Coast is bound to be snatched up quickly. Best of luck with getting it under contract soon!

Posted by Barbara Corcoran on Thursday, June 15, 2023