What Does The Median Home Look Like In May 2020?
Posted by Joe Manausa on Thursday, May 28, 2020 at 5:57 AM
By Joe Manausa / May 28, 2020
Comment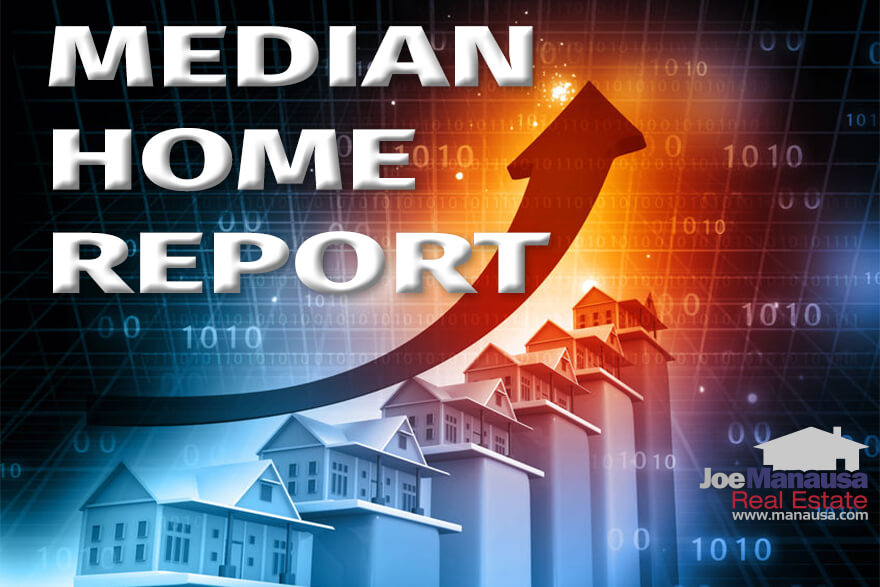 Today's median home report will affirm what we have been reporting about soaring prices in the Tallahassee real estate market.
Our recent Pending Home Sales Report, as well as our May Tallahassee Market Report, identified an insufficient supply of homes for sale as the culprit. Take a look at the median homes for sale and then see our report which includes charts, graphs, and analysis of the median home in Tallahassee.
Median Priced Homes For Sale
Median Home Video May 2020
Median Home Price Graph
The first graph in today's report shows the median home price for existing homes (red line), new construction homes (blue line), and the combination of both (gray line).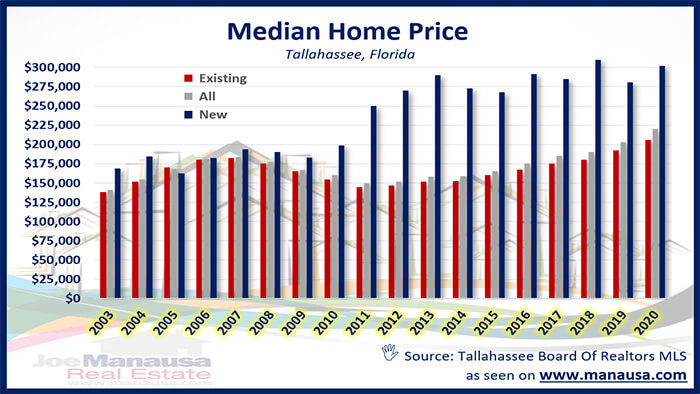 The median existing-home price is on the rise, while builders have been careful to keep the median new home price at or below $300K for the past seven years. So how fast the median existing-home price is rising?
How's this for some perspective, the median home price rose 7% in 2019. So far in 2020, it's already up 7%!
The reality is that buyers have more money to spend (due to low mortgage interest rates, they can afford more home). So even if properties were not appreciating, buyers would be spending more money. But as you'll see with the next graph, values are rapidly rising too!
Median Home Value
The graph below shows the median home value for existing homes (red line), new construction homes (blue line), and the combination of both (gray line).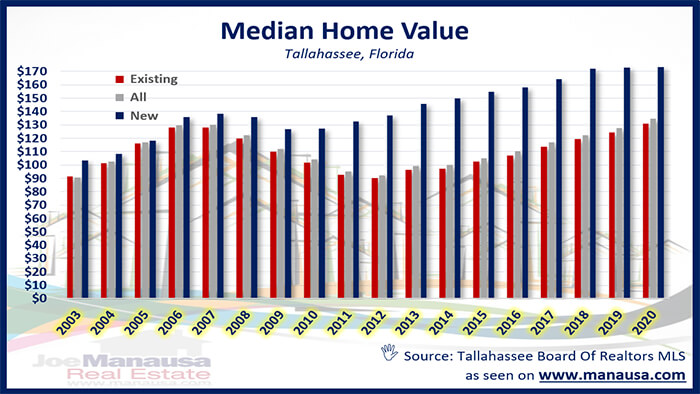 Just as we saw prices rising faster than normal, so too are values. The median existing-home value rose 5% in 2018, 4% in 2019, but through late May 2020, the median home value has already risen 5%!
The median cost of a new home has not moved for the past three years, as builders are trying to deliver homes that buyers can afford to buy. But existing homes are skyrocketing.
Even though there is a pandemic, homeowners should know that the market is very favorable for sellers right now. If you are thinking about moving, we can help you sell for top dollar today.
Luxury home sellers be warned! The high-end market is hot right now, so you better get sold. Any modest rise in mortgage interest rates will result in slower luxury home sales. If you own a luxury home and thought you should wait for the pandemic to clear, it could very well cost you hundreds of thousands of dollars. Let us talk to you with a no-strings-attached virtual call and we can fill you in on what you need to know.
Median Home Size
The next graph shows the median home size for existing homes (red line), new construction homes (blue line), and the combination of both (gray line).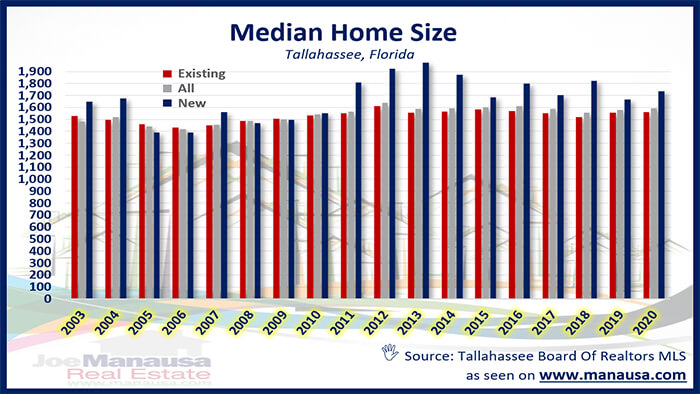 Generally speaking, the graph above is showing that new construction is getting smaller for the past seven years. We track the median home size in order to understand the difference between price movement (what buyers are spending) and appreciation (what sellers are receiving), and right now we're seeing that buyers are able to spend more and most of it is going to the sellers (as opposed to buyers purchasing larger homes).
Please Do Us A Small Favor
We work very hard to produce daily content for our long-time readers and first-time visitors. We provide this information for free, hoping to earn your respect and trust and the right to one-day help you when selling or buying a home. Can we get your help spreading the word about our blog?
If you like the content, would you please like it or share it using the Facebook button at the beginning of the post? This simple action will be greatly appreciated! THANK YOU!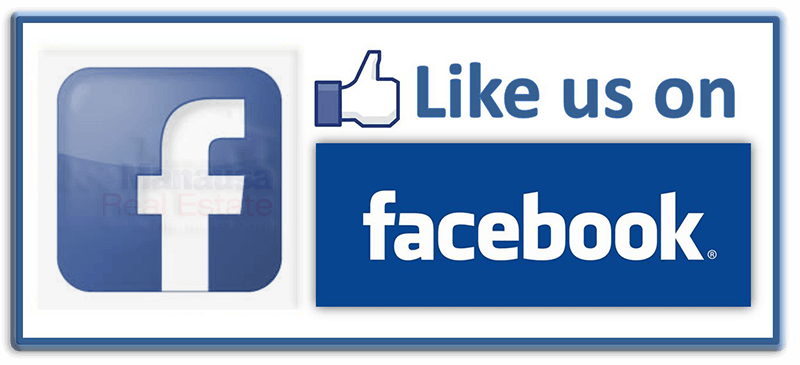 Also like us on Facebook at https://www.facebook.com/joemanausarealestate/
Median Home Prices
Our next graph is organized differently than the previous three. It segments the market by property type. Single-family detached home prices are shown in red, townhome prices are shown as a solid blue line, while condominium prices are shown as a dashed blue line.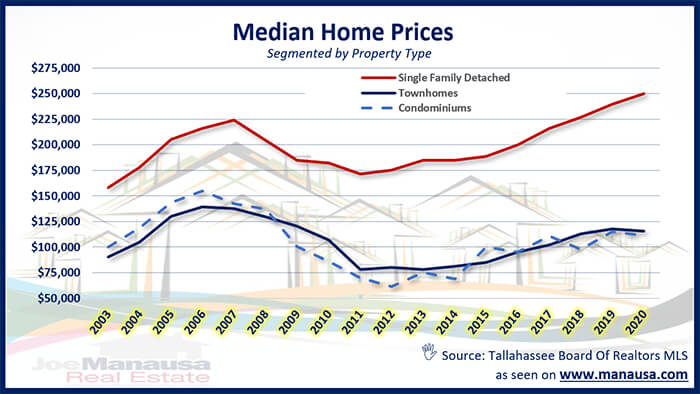 The median price of a single-family detached home has hit $250,000 in Tallahassee, up 4% over last year's median price of $239,900 in just under 6 months. If this progression continues for the year, the median single-family detached home price at year's end will be over $260K!
The median townhouse price, on the other hand, has come down 2% in 2020 from $115,000 in 2019 to 111,250 in 2020. Some of this has to do with the large student rental complexes built over the past few years. Many student tenants are moving from townhomes to apartments, and this has caused a short-term flux in the market. As single-family detached homes become too expensive for younger buyers, expect to see the townhouse market really kick it in.
The condominium market has many similarities with the townhouse market, but we also have to throw in all the developments of condo homes that appear very much like single-family detached homes in NE Tallahassee PLUS all the downtown highrise condo towers that have a glutted market. There are so few condominium sales, coupled with the wide array of products that the median condominium price really does not tell us much.
To put this into perspective, the median condominium price rose 16% in 2017, dropped 11% in 2017, rose 17% in 2018, and is down 3% thus far in 2020. There are just too many different types of "condos" to place any trust in the median price.
Median Home Values
The median value graph below is organized similarly to the price graph above. Single-family detached home values are shown in red, townhome values are shown as a solid blue line, while condominium values are shown as a dashed blue line.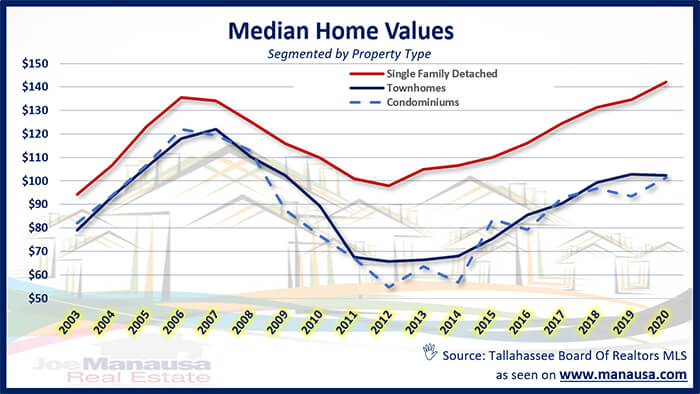 The red line in the graph above says it all. The median value of single-family detached homes is up 45% since 2012, an annual appreciation rate of more than 5%. Historically, we expect to see that rate closer to 3.15%, so values are moving higher, faster.
So how fast has the median single-family detached home value changed thus far in 2020? Well, how about faster than the annual rate for the past 7 years! Thus far in 2020, the median single-family detached home value has risen 5.61%.
The median townhouse value has not changed, and the median condominium value is up 9%. So with condos, prices are down yet values are up, this means that the smaller condominium units are selling at a higher percentage of all condo sales and are thus having a great influence on the market results.
The Future Of Tallahassee Housing
The primary reason we study the median (the middle home in the market) is to get a feel for where the market is heading. Right now, the median home value is skyrocketing and so too is the median home price. Does this mean we're getting ready for a bubble and crash as we saw back in 2006?
No!. We are not likely to see that problem repeated at this time. Back then, there was a growing supply of homes for sale, and builders were adding to the glut at a very high rate of new construction. Today's market is very opposite of that.
Prices and values are rising due to a combination of a few factors. First and foremost on new construction, the minimum wage is up 55% since 2005, meaning today's homes cost a lot more to build. Coupled with that, new construction prices have been artificially low for the past 15 years due to the glut of developed lots that were produced for the previous market expansion. Builders have been able to purchase lots for pennies on the dollar.
Most of those lots have been consumed, and future lots will not be developed as cheaply as the ones that have been bought from foreclosures of the past. That means that not only are wages driving construction costs higher, but we can expect land costs to be much higher in the future too. There is a growing divide between what Tallahasseans can afford to spend and what it costs a builder to deliver a home.
This means that builders are building fewer homes and the supply of what's for sale is near an all-time low. A simple understanding of supply and demand shows that low supply coupled with a healthy rate of demand means prices are going to move higher.
This market is not like 2006, but it is still troubling. We are already seeing buyers have to offer above asking price just for the chance to compete for the high-demand homes when they hit the market. Even if the demand for homes were to drop by 40% (an alarming number since demand is not too high right now), the current inventory would be sufficient to keep appreciation at or near historical norms.
Do you see the demand for homes declining 40%? Remember, the Fed will keep interest rates low to help the economy recover, and Tallahassee's economy will be more resilient than many others due to our large percentage of employees who work for the Government. I do not see this happening, though I do believe we are experiencing a slowing of the market right now (due to a lack of supply).
My recommendation is to stay safe, but don't let the pandemic stop you from moving if that is what you want to do. Take advantage of a hot seller's market to sell your home, and then take advantage of low mortgage interest rates at today's home prices rather than wait and then have to pay more for both your home and the money you'll borrow to buy it.
Your Local Expert In Tallahassee
When moving to, in, or from Tallahassee, you will fare better if you work with a local expert. We are here to help. If you have further questions on the Tallahassee real estate market, you can leave a comment below, give us a call at (850) 366-8917, or drop us a note and we'll give you the local information needed to ensure a successful, smooth transaction.
As a local born and raised in Tallahassee with a focus on customer service, I promise you'll find great success when working with Joe Manausa Real Estate, just as have our past customers. You can read thousands of their reviews reported on Google, Facebook and Zillow right here: Real Estate Agent Reviews Tallahassee.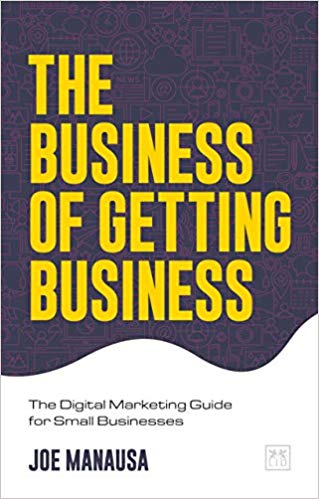 Have you heard about my new book "The Business of Getting Business?" It's a comprehensive guide for small businesses to help them make the move to digital. For those of us who want to survive and thrive in a world where large corporations are taking over, it is a must-read. It's also the perfect guide for how to sell a home in the digital age. You can find The Business Of Getting Business by clicking on any of the trusted retailers below.

Think all REALTORS are alike?
Read what people are saying about working with Joe Manausa Real Estate! You can see thousands of real customer reviews reported on Google, Facebook and Zillow at this link: CLICK HERE FOR REAL ESTATE AGENT REVIEWS.