Home Sellers Must Visit The Real Estate Office
Posted by Joe Manausa on Friday, September 24, 2010 at 11:30 AM
By Joe Manausa / September 24, 2010
3 Comments
Are you interviewing real estate agents for the job of selling your home? If you are like most new home sellers, you invite an agent or two into your home and you have them "pitch" to you the reasons why you should hire them to sell your home. They come right to your home so that you don't even have to visit the real estate office in which they work.
And therein lies your biggest mistake. It is expected that 70% of the homes listed for sale this month will fail to sell during the term of the listing period. Why? Because home sellers are not getting the service that they think they are signing up for. Sadly, they are not taking the task at hand very serious (thinking that any agent will do to get their home sold) and they are making a huge mistake.
Why You Must Visit The Real Estate Office
A prospective home seller is about to sign a contract with a real estate agent and commit to spending tens of thousands of dollars for a service. The difference between success and failure could be yet another ten or twenty thousand dollars (even more on higher end homes). This is some very expensive service being purchased, yet home seller surveys reveal that the typical home seller only interviews one agent, and does so in their home.
So why am I making such a big deal about conducting the interview as part of a visit to the real estate office?
Do you buy a car without a test drive?
No of course not. Even though you are pretty sure you know what to buy, you have to first "check it out." After all, you spend tens of thousands of dollars for a car, right? You don't want to just buy one and then hope it performs. No. You visit the dealer, you speak with a top salesperson, then you test drive the car. You drive it down a quite street, and then you give it some gas on the freeway. You want to know what you are buying, right?
Why is selecting the real estate agent or real estate company for the job of selling your home any less important? You test drive a car to ensure that the performance that the car salesperson is selling is the performance that you are receiving. You must visit the real estate office to ensure that the performance that the agent is selling is in fact what the company can deliver.
Remember, inside of your home a salesperson can promise you the moon. They can tell you they are a top producer and can get your home sold. And inside of your home, they can seem to be the answer to your problem. Yet we know that more than 2 out of 3 home sellers will fail over the next year, so this selection method is for the losers!
Visit the real estate office and meet with the Broker. Ask to meet the staff and find out who will assist the agent in the job of selling your home. You are spending tens of thousands of dollars, it is OK to be demanding! Know that you are getting the best by test driving the entire real estate office, not just one person in the organization.
What To Inspect When You Visit The Real Estate Office
Something that I learned early in my Army days that has been reiterated my whole business life is:
You can't EXPECT what you don't INSPECT!
Come visit us at Joe Manausa Real Estate. Inspect our Progressive Marketing Plan and expect to get your home sold fast!
Your Local Expert In Tallahassee
When moving to, in, or from Tallahassee, you will fare better if you work with a local expert. We are here to help. If you have further questions on the Tallahassee real estate market, you can leave a comment below, give us a call at (850) 366-8917, or drop us a note and we'll give you the local information needed to ensure a successful, smooth transaction.
As a local born and raised in Tallahassee with a focus on customer service, I promise you'll find great success when working with Joe Manausa Real Estate, just as have our past customers. You can read thousands of their reviews reported on Google, Facebook and Zillow right here: Real Estate Agent Reviews Tallahassee.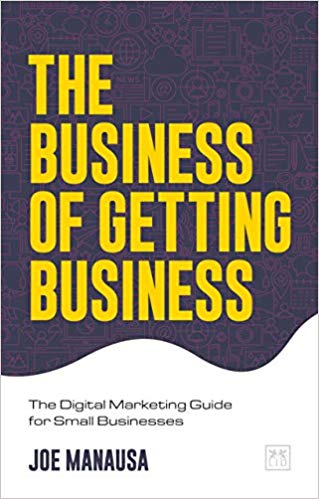 Have you heard about my new book "The Business of Getting Business?" It's a comprehensive guide for small businesses to help them make the move to digital. For those of us who want to survive and thrive in a world where large corporations are taking over, it is a must-read. It's also the perfect guide for how to sell a home in the digital age. You can find The Business Of Getting Business by clicking on any of the trusted retailers below.

Think all REALTORS are alike?
Read what people are saying about working with Joe Manausa Real Estate! You can see thousands of real customer reviews reported on Google, Facebook and Zillow at this link: CLICK HERE FOR REAL ESTATE AGENT REVIEWS.