What Should I Do To Get My House Market Ready?
Posted by Joe Manausa on Thursday, July 7, 2011 at 1:13 PM
By Joe Manausa / July 7, 2011
Comment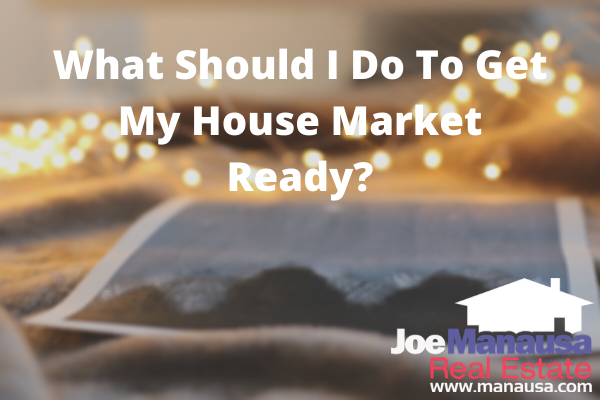 Home owners' opinions vary from "It's good enough for me just the way it is, so it will be good enough for the next family," to "I need a professional stager from HGTV." What do you really need to do when selling a home? What are buyers looking for?
Buyers want a clean, "move-in ready" house. They do not want to take on repair projects. They want to see spacious, uncluttered rooms and surfaces. Neutral walls and floors make it easier for buyers to imagine their furniture in the house.
If walls and woodwork look a little "scruffy," paint them. If carpets are dirty, clean them. If the little plates around light switches and electrical outlets are cracked or missing, replace them.
It may seem petty, but if buyers can see obvious areas of "deferred maintenance," they will wonder, "What ELSE needs fixing in this place?" and move on to the next house.
It's been my experience that NOBODY likes anyone else's wallpaper choice. Sellers, do yourselves a favor and take down any wallpaper or border paper in your house. Buyers will always over-estimate the cost and bother of removing it and painting the walls, and that will be reflected in a lower offer price.
Buyers want a house that smells fresh and new. Do what you can to get rid of the smells of mold, pets, and cigarette smoke. Buyers who encounter an unpleasant smell when the front door is opened usually say, "Forget THIS house," and we move on to the next one.
Buyers like houses with "curb appeal." You don't need fancy landscaping. Just make sure the lawn you have is trimmed and edged. Beds for flowers and bushes should be weeded and mulched. The front door area should be clean and tidy. If the front steps are crumbly and cracked, fix them. If windows are dirty, clean them so they sparkle. If the home's exterior is dusty, dirty, or covered in green stuff, hose it down.
Remember, a picture of the front of your house will be all over the internet when you list your house for sale. Good curb appeal will improve your chances of getting "clicks" from potential buyers.
Buyers look at the back yard, too. The back of the house tends to collect tools, toys, trailers, and "not ready for prime time" vehicles. Clean up the area so it looks like a family-friendly space for weekend fun. If you have patio furniture, clean it and position it to make your back yard look like it's ready for a picnic. A pool should be sparkling and free of debris.
Houses that are upgraded with granite, stainless steel and hardwoods are often quicker to sell, but don't usually pay back the cost of the upgrades. You don't need to go overboard with improvements.
Savvy home owners order a home inspection to identify and repair problem areas before they are discovered by potential buyers. Again, buyers will tend to overestimate the cost of repairs to justify an offer for a lower price, so don't give them this opportunity.
It is smart to order a home warranty to cover the period of your listing and the first year for the new owner. The warranty will likely cover the repair of items found to be defective in a home inspection, and a home with a warranty is a great source of comfort for a buyer.
Most importantly, be sure to review the prices of the recent sales in your area with your realtor. Bite the bullet and start with a price that will attract potential buyers. In our current downward trending market, you will lose a great deal of money by starting too high. Each month that you "chase" the market downward is another month of extra housing expenses.
Andrea Chapman
Thinking of selling? Not sure where to begin?

Decluttering is important but not everything needs to go. Give us a call today if you're thinking about selling your home and we can provide you with a comprehensive plan to get your home in shipshape and ready to sell.
Please Do Us A Small Favor
We work very hard to produce daily content for our long-time readers and first-time visitors. We provide this information for free, hoping to earn your respect and trust and the right to one-day help you when selling or buying a home. Can we get your help spreading the word about our blog?
If you like the content, would you please like it or share it using the Facebook button at the beginning of the post? This simple action will be greatly appreciated! THANK YOU!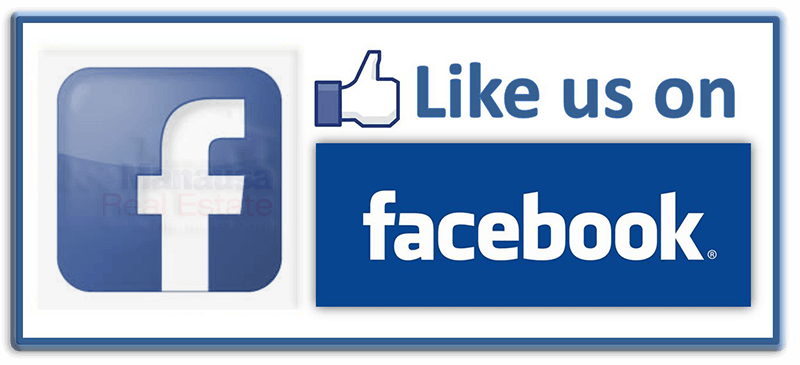 Also like us on Facebook at https://www.facebook.com/joemanausarealestate/
Joe Wrote The Book On How To Sell A Home Today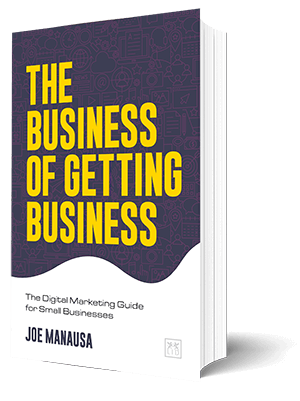 WARNING: The Internet & digital marketing systems have changed the way sellers need to market a home for sale. It's not about getting a home sold anymore, it's about getting a home sold and netting the most money from the sale.
To do this, a seller needs to hit the digital market hard in a coordinated effort that alerts ready-buyers (all at the same time) to ensure buyers understand they are competing for the right to buy the home.
While it only takes ONE buyer to sell a home, it takes MULTIPLE BUYERS for the seller to bid the property up to its highest value in today's market. You see our full explanation about how to sell a house here, or you can buy the book and really get into the nuts and bolts of selling a home in the digital age.
Get the book that explains it all, in a manner that is understanding to all, even technology neophytes. It's available on Amazon, a trusted source for consumers.

Think all REALTORS are alike?
Read what people are saying about working with Joe Manausa Real Estate! You can see thousands of real customer reviews reported on Google, Facebook and Zillow at this link: CLICK HERE FOR REAL ESTATE AGENT REVIEWS.