How To Get Your Child Into Leon High School
Posted by Joe Manausa on Tuesday, April 3, 2018 at 8:08 AM
By Joe Manausa / April 3, 2018
Comment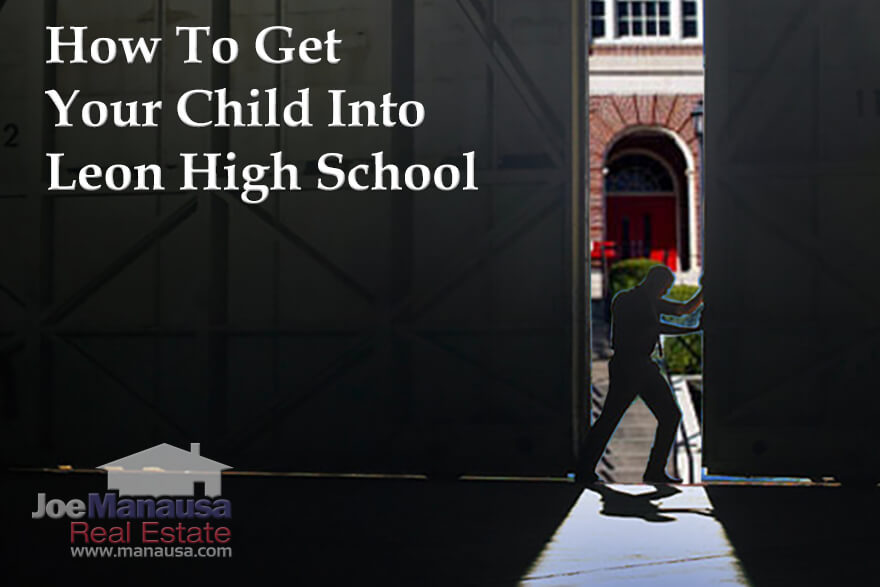 If you have children approaching the age for High School, it is probable that you have an opinion on where you would like them to go.
The highest demand school requested for out-of-zone families continues to be Leon High School, but I understand that no more seats are available. If you would like to get your child into Leon High School, you'll need to have a plan.
One thing you could do is move to a home that is zoned for Leon High.
Homes For Sale Zoned For Leon High School
Here are nearly 300 homes for sale that are zoned fo Leon High School, and you can sort them in several different ways. The range in home prices is significant, from $25K to $6.6M.
Home Sales And High Schools
The following graph shows the number of homes sold thus far in 2018, sorted from left to right by High School.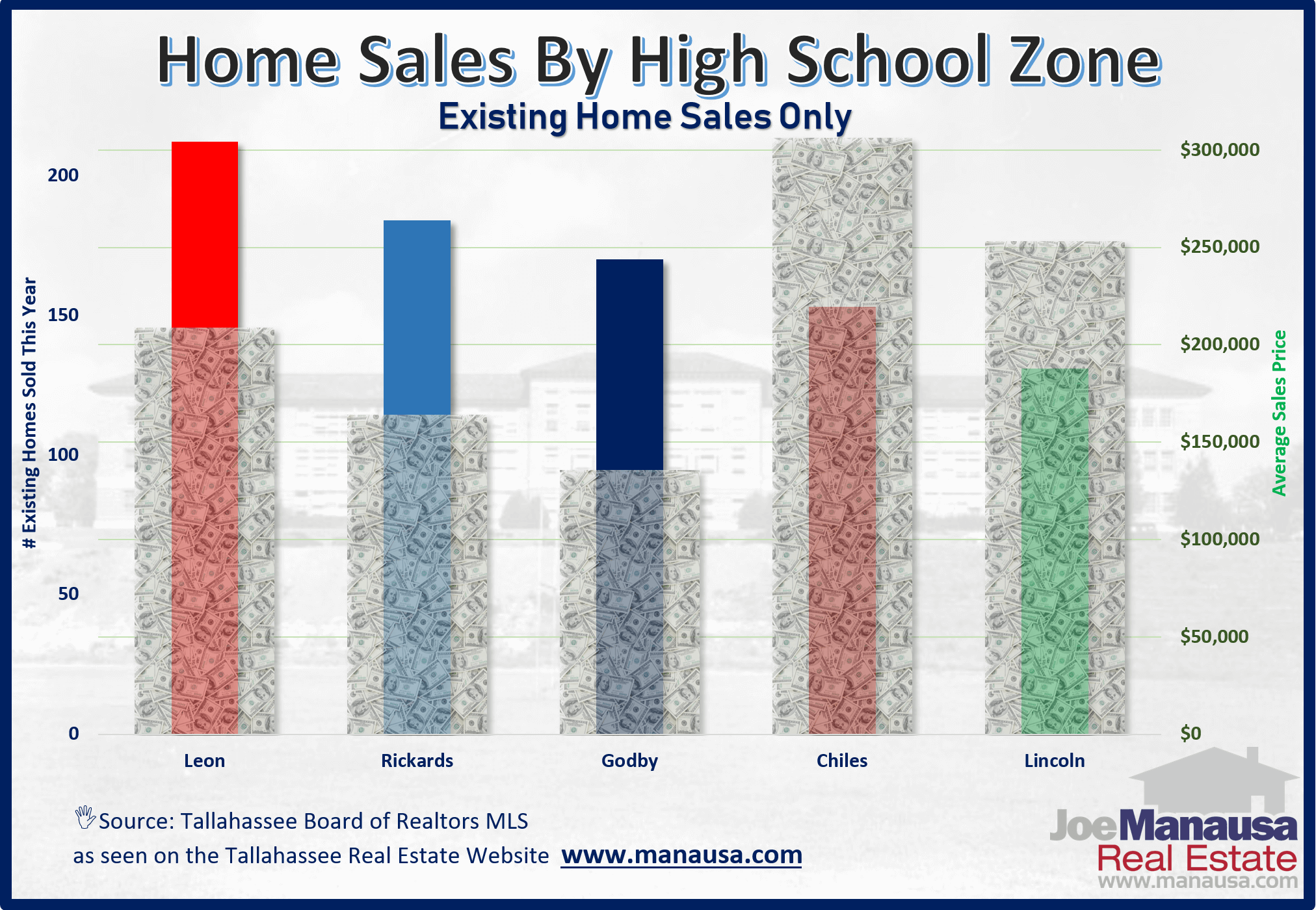 The most sales have occurred in the Leon High zone, but the highest average price can be found in the Chiles High zone. You should know that Southwood greatly impacts this graph above, which falls into the Rickards High School zone but also has access to Florida High and JPII as well.
If you would like to be texted when a new opportunity hits the market, please complete the form and use the note section to provide us a phone number and tell us about the home that you want us to find for you.
School Choice In Tallahassee
School Choice is the policy that allows a student to go out-of-zone to another school if there is a seat available. Unfortunately, if you are hoping to go out of zone to Leon, Chiles, or Lincoln, there are no more seats available. When you apply, you will be denied and there is no possibility of an appeal, even for hardship. Here is what the Leon County Schools site has to say:
Unfortunately, appeals cannot be accepted – because THERE ARE NO EMPTY SEATS TO OFFER. Hardships are not an option for over-capacity schools, since there are no available seats. If all three of your choices were for over-capacity schools, your request was denied – and your home-zone school will be expecting your students. Because of our severe space limitations, lottery was the only fair way to decide who was approved for a seat. Thousands of requests were received -- and there was simply no way all could be approved.
This means you need to do it the old-fashioned way ... move so that you live inside the school zone!
If you would like to know how to find an affordable home in the Leon High School zone, simply give us a call at (850) 366-8917 or drop us a note and we'll be in touch right away.