What You Should Know About The Fannie Mae And Freddie Mac Bailout
Posted by Joe Manausa on Wednesday, September 10, 2008 at 8:54 AM
By Joe Manausa / September 10, 2008
2 Comments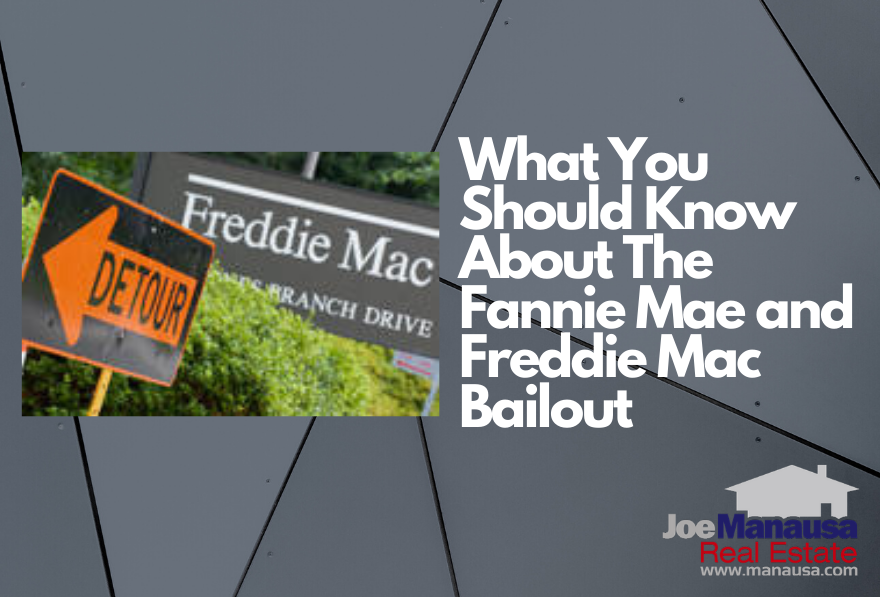 The biggest news in the real estate market over the past week has been the U.S. Treasury's move to secure Fannie Mae and Freddie Mac. These two GSEs (Government Sponsored Enterprises) were placed under conservatorship by the Federal Housing Finance Authority (FHFA) this past weekend in order to let the market know that a restructuring, not unlike a bankruptcy proceeding, is underway at the two organizations that are pillars in the mortgage industry.
Who Is Fannie Mae and Freddie Mac
Fannie Mae, or the Federal National Mortgage Association, is one of the primary purchasers of eligible home loans from issuers. Fannie Mae securitizes these loans into mortgage-backed securities and sells the securities to investors. Congress created Fannie Mae in 1938 to establish a secondary market for government-backed mortgages. Fannie Mae became a private company in 1968, and it is traded on the New York Stock Exchange. Fannie Mae is still federally charted with a mission to provide funding for affordable housing and is subject to oversight by the Department of Housing and Urban Development. Because of this, some people wrongly assume Fannie Mae is federally backed, and thus Fannie Mae is able to borrow at slightly lower rates. However, Fannie Mae neither receives support from nor has its securities guaranteed by the US government.
Freddie Mac or the Federal Home Loan Mortgage Corporation (FHLMC) is a public company (NYSE:FRE) chartered by congress in 1970 to stabilize mortgage markets and expand access to home financing. Along with Fannie Mae, the Federal Home Loan Mortgage Corporation is one of the principal creators of the secondary mortgage market. Like Fannie Mae, the Federal Home Loan Mortgage Corporation buys residential mortgages from originating lenders and securitizes pools of these mortgages for sale to investors. The securities issued by the Federal Home Loan Mortgage Corporation are not guaranteed by any government entity, but the Federal Home Loan Mortgage Corporation is subject to government oversight.
Please Do Us A Small Favor
We work very hard to produce daily content for our long-time readers and first-time visitors. We provide this information for free, hoping to earn your respect and trust and the right to one-day help you when selling or buying a home. Can we get your help spreading the word about our blog?
If you like the content, would you please like it or share it using the Facebook button at the beginning of the post? This simple action will be greatly appreciated! THANK YOU!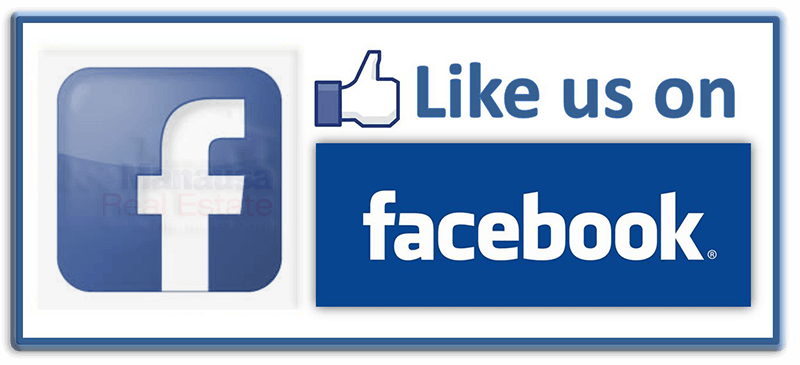 Also like us on Facebook at https://www.facebook.com/joemanausarealestate/
What Happened To Fannie Mae and Freddie Mac
As a result of "safety and soundness" concerns by their regulator, Freddie Mac, and Fannie Mae were placed under "conservatorship" by the Federal Housing Finance Authority (FHFA) in order to restructure the organizations and to restore faith in them in the mortgage markets. While this was big news this weekend, the process of restoring the strength of these two organizations actually got underway in May of this year. As a result of the restructuring, the U.S. Treasury will provide a capital backstop for the two companies and are prepared to purchase their mortgage-backed securities, allowing the companies to continue to operate and allowing the mortgage market the continue to produce these loans.
Fannie Mae and Freddie Mac Win The Lottery
Under New Management - Both the CEOs of Fannie Mae and Freddie Mac are being replaced. They will report to the FHFA under a unified chain of command.

Wealthy Parents

- The Treasury will have an initial investment of $1 billion in each of Fannie Mae and Freddie Mac but has provisions to invest up to $100 billion in each "as needed" to ensure that both organizations have positive net wealth.
Guaranteed Funding -The Treasury has agreed to become the "lender of last resort."

Guaranteed Buyers

- The Treasury committed to begin buying an "undisclosed level" of mortgage securities this year from Fannie Mae and Freddie Mac. This program may continue through the end of next year.
Limited Growth - Fannie Mae and Freddie Mac have agreed to limit their growth to have retained portfolios of no more than $850 billion each at the end of 2009 and then to shrink by 10% per year after that until they reach $250 billion. Fannie Mae had a retained portfolio of $758 billion at the end of July and Freddie Mac had a retained portfolio of $798 billion.
How Does This Affect The Real Estate Market
Mortgage Market Stability - With confidence in the mortgage markets returning to Fannie Mae and Freddie Mac, loan spreads should tighten and create a more robust lending market. If this occurs, it will strengthen the pool of buyers, though not to the extent that we saw in the boom years of 2005-2006. Those "wild west" days of crazy loan underwriting should be gone for quite some time.
Short Term Affect - Any time you do something to strengthen the mortgage market, you are providing liquidity that makes buying homes easier. This is good for the real estate market. Unfortunately, the mess the national housing market must deal with will not be solved purely through new capital in the lending markets. The short term effect will be slightly positive as we continue to "clean up" the post-boom foreclosures and short sales.
Long Term Affect - A most likely eventual outcome for the Fannie Mae and Freddie Mac is for Congress to develop a structure for them similar to the Federal Home Loan Banks (FHLB) that are essentially cooperatively owned by financial institution members. Similar to the FHLBs, a capital structure could be set up such that future capital needs are generated by a portion of the guarantee fee charged to lenders.
Source- Much of this blog was summarized from a report created by Keefe, Bruyette & Woods, Specialists in Financial Services and can be downloaded for a much more comprehensive study of the Fannie Mae and Freddie Mac Bailout.
---
As a reminder for those who subscribe to the Tallahassee Real Estate Blog by email, some embedded pictures and videos might not be appearing in your email and you might need to click the title header to go to your browser where all will be visible. Additionally, if you would like to respond (leave a comment) to this article, you will need to "click through" to the blog site to post your feedback.
Keep checking out the Tallahassee Real Estate Blog every day for updates that include charts, graphs, and analysis of the Tallahassee real estate market.
If you like this Article then please subscribe to my
blog through a full RSS feed
,
or you can. You will be able to stay informed about the happenings in the Tallahassee Real Estate Market. You can also subscribe to this blog and have it delivered by
Email.
Joe Manausa is a real estate investor and the Broker and Co-Owner of Joe Manausa Real Estate. He can be reached via e-mail through the Tallahassee Real Estate Website or catch his latest writings on the Tallahassee Florida Real Estate Blog, or by calling (850) 386-2001.
Your Local Expert In Tallahassee
Are you ready to go see a home in this oft-overlooked, amazing neighborhood? Do you have further questions on the Tallahassee real estate market? If so, you can leave a comment below, give us a call at (850) 366-8917, or drop us a note and we'll give you the local information needed to ensure a successful, smooth transaction.
As a local born and raised in Tallahassee with a focus on customer service, I promise you'll find great success when working with Joe Manausa Real Estate, just as have our past customers. You can read thousands of their reviews reported on Google, Facebook and Zillow right here: Real Estate Agent Reviews Tallahassee.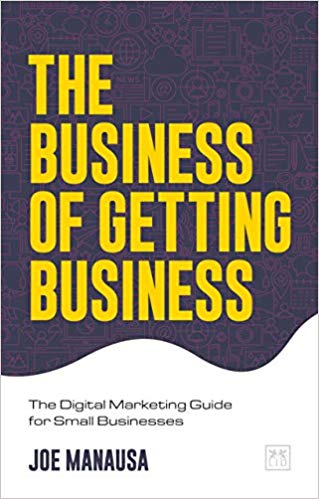 Have you heard about my new book "The Business of Getting Business?" It's a comprehensive guide for small businesses to help them make the move to digital. For those of us who want to survive and thrive in a world where large corporations are taking over, it is a must-read. It's also the perfect guide for how to sell a home in the digital age. You can find it on Amazon (UK) for immediate delivery, or you can go to Amazon (US) to reserve a copy at a pre-US published rate.

Think all REALTORS are alike?
Read what people are saying about working with Joe Manausa Real Estate! You can see thousands of real customer reviews reported on Google, Facebook and Zillow at this link: CLICK HERE FOR REAL ESTATE AGENT REVIEWS.