We Want Boomers To Choose Tallahassee
Posted by Joe Manausa on Friday, August 19, 2011 at 9:58 AM
By Joe Manausa / August 19, 2011
Comment
Choose Tallahassee: There was a nice article in the Tallahassee Democrat Online yesterday, written by Elizabeth M. Mack, that announced the new Choose Tallahassee initiative.
This program is designed to lure more baby boomers to the Tallahassee area. Simply put, "Choose Tallahassee" is the very kind of thing that is needed to begin the real estate recovery in Tallahassee, helping to consume the excess inventory.
Homes For Sale In Tallahassee
I have stated often that population growth is the key to fixing the housing market, and Choose Tallahassee could do wonders for that purpose. Every time you bring one more person to live in the Tallahassee area, you not only consume another housing unit, but you also create jobs in the service sector. This is the kind of natural stimulus that we need.
According to Dave Bruns, marketing manager for AARP's Florida State Office, the boomer market is so vast that even a small degree of success could literally wipe-out the glut of existing homes that have burdened our real estate market. Mr. Bruns pointed out:
"If we manage to attract one tenth of one tenth of one percent of the market, that would be 2,000 new households," Bruns added. "That would be an enormous impact on the community."
Currently there are just over 2,400 homes for sale in the Tallahassee MLS in Leon County, so the addition of 2,000 new households could go a long way.
There are a lot of people who endorse Joe for the job of selling your home, from Barbara Corcoran (Star of ABC's Shark Tank) to Preston Scott (host of Tallahassee's top daily "Audio Magazine," as well as the thousands of happy customers Joe has helped in the past. Listen why!
I recently stumbled upon your latest Carrabelle listing. I must say, a home on Florida's Forgotten Coast is bound to be snatched up quickly. Best of luck with getting it under contract soon!

Posted by Barbara Corcoran on Thursday, June 15, 2023
Choose Tallahassee For All Of The Right Reasons
I believe that many of the baby boomers who come to learn about all of the benefits of living in our area will choose Tallahassee as a great place to spend "the best years of their lives." Not everybody wants to live at the beach, there are many of us who appreciate the four seasons, the rolling hills, and access to a city full of people who are warm and friendly. Our area might have over 300,000 people now, but locals will tell you, it is like living in a small town.
Choose Tallahassee if community matters. Choose Tallahassee if you like to know your neighbors, as many larger cities just cannot compete with the southern hospitality that baby boomers will find in Tallahassee. While I was born and raised here, I did choose Tallahassee when I completed my time in the Army. It's not just for baby boomers, as I believe it is the best place in America to raise a family too.
Choose Tallahassee Needs All Of Our Help
If you want to see the many benefits of a marketing initiative like Choose Tallahassee, help spread the word. When you see positive articles on Tallahassee, share them! Put them on Facebook and any other social media applications that you use. The viral effect of all of us spreading the word about the benefits of living in Tallahassee could help restore our local economy, as well as the slumping housing market. You can be part of a great support system for Choose Tallahassee, so help spread the word!
---
Please Do Us A Small Favor
We work very hard to produce daily content for our long-time readers and first-time visitors. We provide this information for free, hoping to earn your respect and trust and the right to one-day help you when selling or buying a home. Can we get your help spreading the word about our blog?
If you like the content, would you please like it or share it using the Facebook button at the beginning of the post? This simple action will be greatly appreciated! THANK YOU!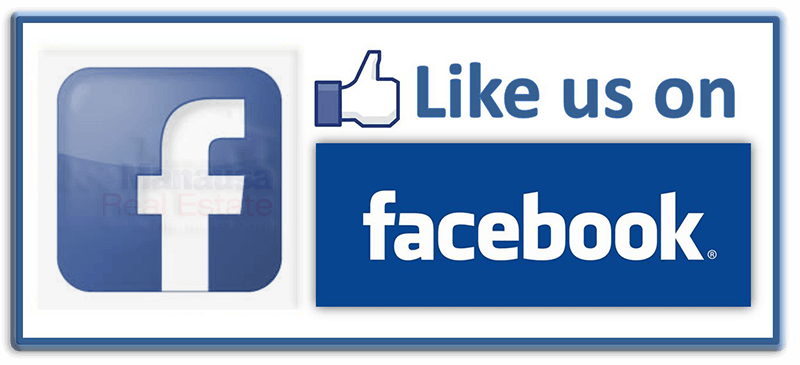 Also like us on Facebook at https://www.facebook.com/joemanausarealestate/
Joe Manausa Real Estate is a brokerage company headquartered in Tallahassee, Florida. Its unique business model provides specialists to both home sellers and home buyers, and the results speak for themselves. JMRE has significantly more 5-star reviews on google than any other local competitor. Joe Manausa Real Estate is a leader in internet marketing and utilizes search engine optimization, email marketing, social media and data analytics to get their clients' home sold faster and for more money than any other Tallahassee brokerage firm. For more information, visit www.manausa.com or call us at (850) 366-8917.
Joe Wrote The Book On How To Sell A Home Today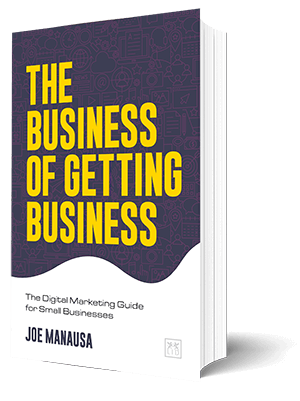 WARNING: The Internet & digital marketing systems have changed the way sellers need to market a home for sale. It's not about getting a home sold anymore, it's about getting a home sold and netting the most money from the sale.
To do this, a seller needs to hit the digital market hard in a coordinated effort that alerts ready-buyers (all at the same time) to ensure buyers understand they are competing for the right to buy the home.
While it only takes ONE buyer to sell a home, it takes MULTIPLE BUYERS for the seller to bid the property up to its highest value in today's market. You see our full explanation about how to sell a house here, or you can buy the book and really get into the nuts and bolts of selling a home in the digital age.
Get the book that explains it all, in a manner that is understanding to all, even technology neophytes. It's available on Amazon, a trusted source for consumers.