Cash For Real Estate
Posted by Joe Manausa on Friday, December 23, 2011 at 12:55 PM
By Joe Manausa / December 23, 2011
Comment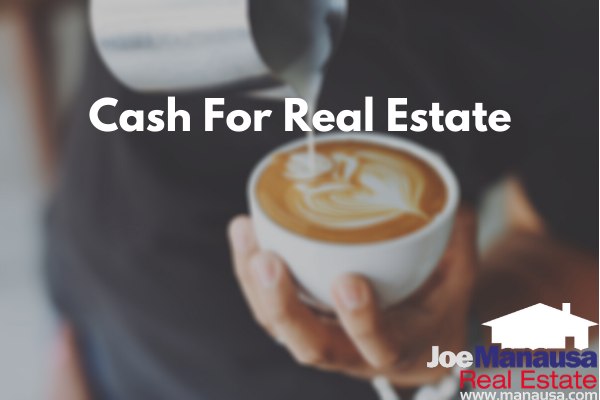 With all the problems that we read about obtaining financing for real estate these days, it has raised some discussion about just paying cash for real estate. Tallahassee has never been a town filled with people with a lot of excess cash, so I really don't see a new trend towards cash buyers starting any time soon.
Of course, if home prices continue to fall as we expect, there will be more cash-laden investors who come to claim real estate investments in Tallahassee.
Yesterday, I received some feedback and conversation about the article on Foreclosures that I wrote from Sarasota real estate agent Keith Kropp, who shared this interesting statistic:
I'm also concerned about the high level of cash sales. In both the Orlando and Sarasota markets, cash sales are accounting for 60% of all sales. This is unbelievably high, and I don't know how long this trend can continue.
Whoa, 60% of all buyers are paying cash for real estate in the Orlando and Sarasota markets? That is very hard to believe. So what's the story in Tallahassee?
Cash For Real Estate In Tallahassee
In order to determine how many people were paying cash for real estate in Tallahassee, I studied all recorded arms length sales of single family detached homes, condominiums, and townhouses in Leon County, Florida. What I found was not surprising.
As we can see in the real estate graph above, the percentage of buyers who are paying cash these days has doubled from our traditional rate of about 15%, to a whopping 33% in 2011. So is paying cash for real estate a new rising trend, or is there a simple explanation for what we are seeing?
This graph shows that the number of people who pay cash for real estate in Tallahassee has remained fairly consistent. The reason that we see the percentage doubling is because the market is performing at only half the rate of home sales that we normally see. So I believe this is fair evidence to support that cash buyers have not left the market, rather it is those buyers who are borrowing money that have been most effected.
So which loan product out there has caused the most chaos in the Tallahassee housing market?
This graph shows that convention loan products are the real story here. Tallahassee was recording nearly 2,500 conventional loans for purchase by the end of the 1990s, yet this year we will only see about 1/3rd of that amount. This is just a normal corrective phase that was needed due to the crazy lending practices from 2004 through 2006. This too shall pass.
If you are interested in buying a home and want to take advantage of our free mortgage counseling services, just drop me a note (<- by="" clicking="" that="" link="" and="" we="" ll="" schedule="" you="" to="" meet="" with="" an="" expert="" help="" determine="" your="" best="" home="" purchasing="" solution="" whether="" or="" not="" plan="" pay="" cash="" for="" real="" estate="" in="" tallahassee="" should="" understand="" all="" of="" options="" opportunities="" order="" get="" the="" absolute="" deal="" today="" s="" housing="" market="" p="">
Please Do Us A Small Favor
We work very hard to produce daily content for our long-time readers and first-time visitors. We provide this information for free, hoping to earn your respect and trust and the right to one-day help you when selling or buying a home. Can we get your help spreading the word about our blog?
If you like the content, would you please like it or share it using the Facebook button at the beginning of the post? This simple action will be greatly appreciated! THANK YOU!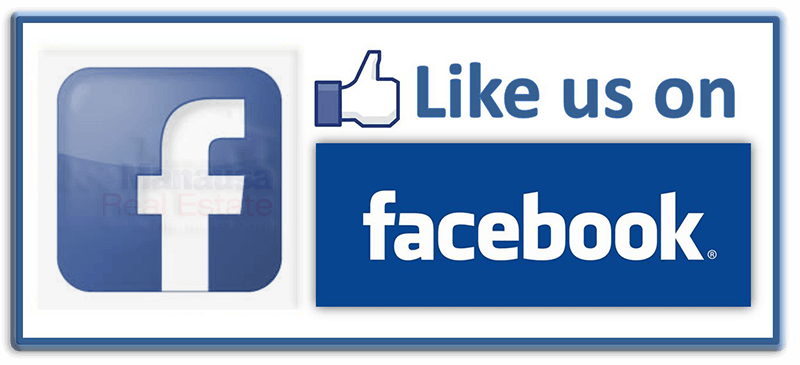 Also like us on Facebook at https://www.facebook.com/joemanausarealestate/
Joe Wrote The Book On How To Sell A Home Today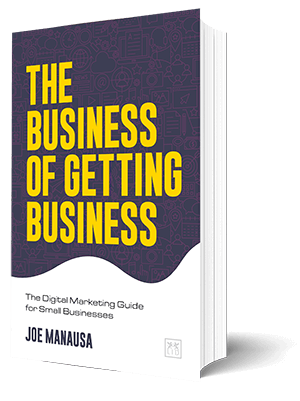 WARNING: The Internet & digital marketing systems have changed the way sellers need to market a home for sale. It's not about getting a home sold anymore, it's about getting a home sold and netting the most money from the sale.
To do this, a seller needs to hit the digital market hard in a coordinated effort that alerts ready-buyers (all at the same time) to ensure buyers understand they are competing for the right to buy the home.
While it only takes ONE buyer to sell a home, it takes MULTIPLE BUYERS for the seller to bid the property up to its highest value in today's market. You see our full explanation about how to sell a house here, or you can buy the book and really get into the nuts and bolts of selling a home in the digital age.
Get the book that explains it all, in a manner that is understanding to all, even technology neophytes. It's available on Amazon, a trusted source for consumers.

Think all REALTORS are alike?
Read what people are saying about working with Joe Manausa Real Estate! You can see thousands of real customer reviews reported on Google, Facebook and Zillow at this link: CLICK HERE FOR REAL ESTATE AGENT REVIEWS.