How To Buy Your Next Home Like A Seasoned Real Estate Investor
Posted by Joe Manausa on Thursday, May 27, 2021 at 5:53 AM
By Joe Manausa / May 27, 2021
2 Comments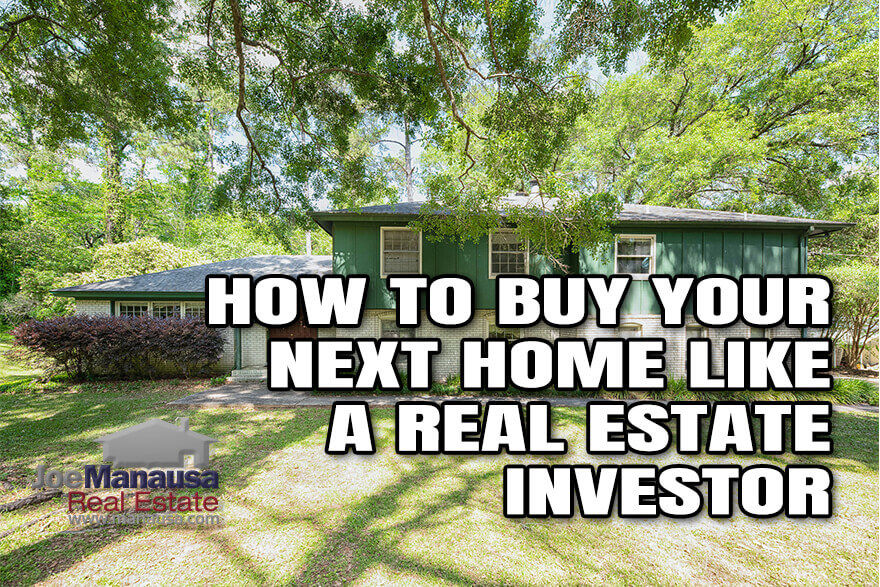 When most people go out shopping for a home, they are guided by a lot of emotion and excitement, and they have a list of amenities that they hope to attain.
If this is how you are, I say "enjoy it," go have a great time and find a home that will bring you what you want. But if you have strong financial goals and want more emphasis on the long-term economic benefits a home can deliver, then this article was written for you.
Below, I share how a seasoned real estate investor would combine his (or her) knowledge of long-term appreciation with the needs and wants of his/her family.
Homes For Sale In Tallahassee
The following dynamic list of homes for sale in Tallahassee likely includes some of the best properties that one can purchase and later sell at a price that beats the average market appreciation rate. It is updated every 15 minutes, so keep this page marked for future reference too.
Location, Location, Location
Anybody who has ever read more than a sentence on real estate valuation knows that location is important, yet most buyers do not understand how this works into the home selection process.
When I buy a home, my concern about the location is totally relative. I put less emphasis on good versus bad today than I do with better versus worse tomorrow. You see, a home in a great location today can (at best) be in a great location in the future, but a home in an OK location today could end up in a better or worse location tomorrow.
Good and bad, better or worse, all are subjective, so I try to use these terms by how the market perceives them and how I expect the future market to unfold. If you monitor what is happening in your local market area, then you understand growth trends and how the area is evolving.
Ideally, I would love to find a home that meets the needs and wants of my family that is discounted in price because the location is not perceived to be "the best" by the market, yet I know that the future market will love the location. Any time you can buy a home in an improving area, you are likely to beat the market!

Speak To An Expert!
Joe has created a process that was designed to save you money on the purchase of a new home.
His past customers speak volumes (you will see Joe's buyer reviews after you submit the form) on why you should have Joe be your buyer's agent.
Talk to us today about helping you negotiate a better deal, with better terms, when buying your new home. You'll be glad you did!
Who Is Influencing Your Buying Decisions?
Today's buyer is heavily influenced by television shows and channels like HGTV. It is so easy to get excited about "new," and "renovated," but buyers should understand that you pay a premium for these things that will not keep up with the market.
It's exciting to have a brand-new modern kitchen, and many buyers are willing to pay a premium for this. But what most buyers do not consider is that once they live there for a few years, the kitchen will no longer be exciting and new, so much of the "extra" value they paid for the home will be consumed.
Now I'm not against shiny and new, but as a buyer, you should know that you are buying for reasons beyond pure economics when you stray away from the historic value components. Remember, the title of this article is "How To Buy Your Next Home Like A Seasoned Real Estate Investor," and that is where my guidance is focused.
So if not shiny and new, where should a value-buyer be focused when buying a home?
Long-Term Value Components
In order to optimize your rate of return when buying a home, I would start by isolating homes from the list to ones that were older, had at least four bedrooms, sat on a half-acre or more, and had at least 2,000 square feet of heated and cooled space. Add to those a price range and you are off and running.
Older Homes - Buying a home because it is old does not mean that you are gaining value. But isolating the older homes for further scrutiny will likely help you find better values than one gets with newer homes. Remember, when you go to sell the home, the newer homes today will become older homes, whereas the older homes today will remain older.
Another advantage one gains from choosing an older home can often be "location." The best lots sell first, so an older home is likely sitting on a better lot than the new home that was built as an in-fill.
Bedrooms - A home with more bedrooms will (almost) always be worth more than a home with few bedrooms. It is the one component of value that every buyer discusses with us. Most families do not need four bedrooms, but almost all would welcome the additional room.
Square Feet - The overall size of the home is going to be a key component of value too. When all else is equal, bigger homes sell for more than smaller homes. Today, we're seeing "new and shiny" selling like crazy, but homes LIKE THIS ONE offer lots of rooms and square footage that will beat the market over time. Remember, the trends for finishings in kitchens and baths change over time, but big is forever.
Lot Size - Always consider the dirt! With the exception of homes that target those seeking a "maintenance-free" lifestyle, larger yards are typically more appealing than are smaller yards. The cost of land is going through the roof, so many new homes today are being built on parcels smaller than a quarter of an acre. As time moves on, homes in solid locations that sit on larger parcels of land will be a premium.
You can whittle down the list or modify it any way you like, but when long-range value is a primary goal of yours, stick to these value components to ensure you are setting yourself up for a rewarding future.
I do not advocate buying a house to use as your home purely with financial considerations ruling your choices, but adding one or more of these to your shopping list will set you up to do very well.
Remember, we are in a hot market today, and a lot of people are paying for the sizzle, not for the steak! Focus on what really matters over time and you will be financially rewarded when you sell your home.
Important Tips For Homebuyers
Your Local Expert In Tallahassee
When moving to, in, or from Tallahassee, you will fare better if you work with a local expert. We are here to help. If you have further questions on the Tallahassee real estate market, you can leave a comment below, give us a call at (850) 366-8917, or drop us a note and we'll give you the local information needed to ensure a successful, smooth transaction.
As a local born and raised in Tallahassee with a focus on customer service, I promise you'll find great success when working with Joe Manausa Real Estate, just as have our past customers. You can read thousands of their reviews reported on Google, Facebook and Zillow right here: Real Estate Agent Reviews Tallahassee.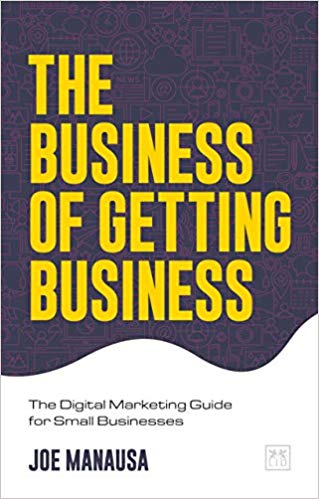 Have you heard about my new book "The Business of Getting Business?" It's a comprehensive guide for small businesses to help them make the move to digital. For those of us who want to survive and thrive in a world where large corporations are taking over, it is a must-read. It's also the perfect guide for how to sell a home in the digital age. You can find The Business Of Getting Business by clicking on any of the trusted retailers below.

Think all REALTORS are alike?
Read what people are saying about working with Joe Manausa Real Estate! You can see thousands of real customer reviews reported on Google, Facebook and Zillow at this link: CLICK HERE FOR REAL ESTATE AGENT REVIEWS.
I recently stumbled upon your latest Carrabelle listing. I must say, a home on Florida's Forgotten Coast is bound to be snatched up quickly. Best of luck with getting it under contract soon!

Posted by Barbara Corcoran on Thursday, June 15, 2023