Available Inventory Up 51% Since May
Posted by Joe Manausa on Monday, October 18, 2021 at 5:55 AM
By Joe Manausa / October 18, 2021
Comment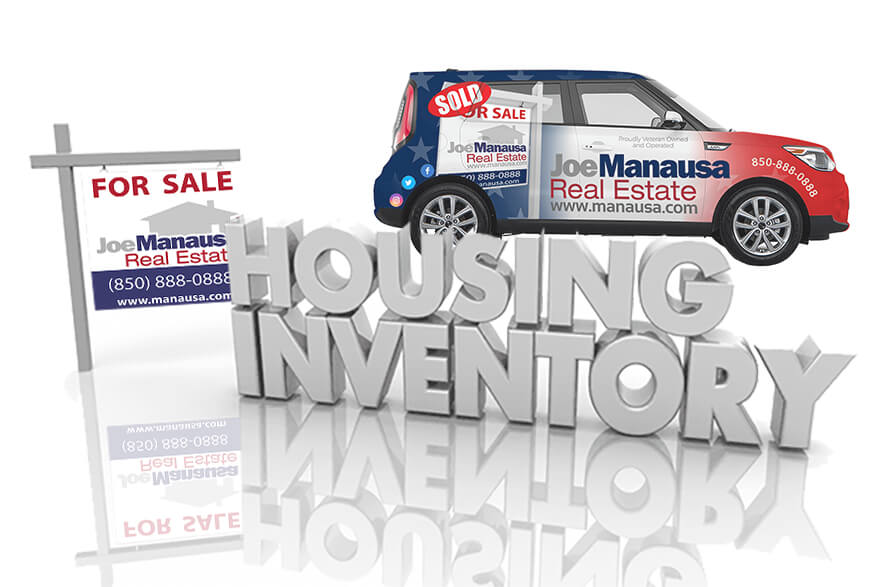 The supply of homes for sale has been far too low all year, and it is much worse now than it was one year ago. But that does not mean it's as bad today as what we've seen previously this year. In fact, we've seen significant relative improvement.
As I have pointed out in the past, when buyers go online and look at homes for sale, more than one-half of the listings are not really available. The supply of homes for sale in the Tallahassee real estate market is far too low for buyers to be able to casually shop for a home, but there is an upside for today's buyers.
Homes For Sale In Tallahassee
Here are the roughly 1,100 homes for sale in Tallahassee, yet you'll only find that 538 of them are actually available to buy. The other 691 are already under contract with buyers!
Available Supply Of Homes Up 51% Since May
Tallahassee Real Estate Inventory Status
The following graph provides more than ten years' worth of inventory status conditions, segmenting the market by those listings with and without buyer contracts.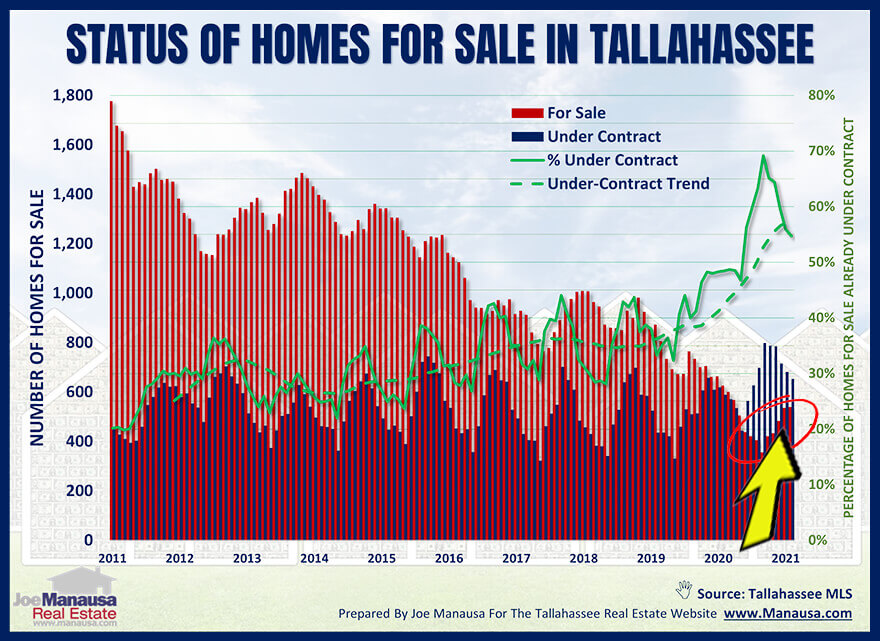 The dashed green line plots the "under contract" trend, and it has hit an all-time high of 57%. We had never seen this trend hit 40% until last year, but it has blown past that mark by a mile.
What this means to buyers is that over the past year at any given time, there was an average of 57% of the inventory under contract with other buyers, meaning only 43% of the inventory was truly available.
But seasonality plus a small rise in mortgage interest rates has brought more opportunities for buyers. Today's inventory, while still far too low, has more available homes than we saw back in May. When we remove the homes for sale that already are under contract, there are 51% more homes for buyers to see than what they would have found in May.
Look where the yellow arrow points in the graph, we see the annual rise up from the bottom for the number of available homes. If you are trying to buy a home to lock in a super-low mortgage interest rate, the timing might be optimal for you now.
Again, it is worse than it was last year, and that is why the under contract trend continues to rise. But today, there are 538 homes for sale in Leon County NOT under contract versus just 356 in May.
Of course, that is not 538 homes for sale equally distributed across all price ranges. No, we have to dig a little deeper to see specific supply and demand numbers for each buyer and seller.
Get Our Free Market Update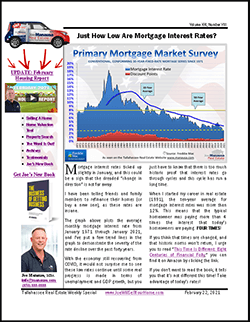 Other buyers, sellers, lenders, and real estate agents have this critical information, and now you can too!
Get immediate access to our most recent newsletter.
Let more than 30 years of experience work for you with charts, graphs, and analysis of the Tallahassee housing market.
Each Monday morning we send out a simple, one-page report that provides a snapshot of the Tallahassee housing market. It only takes 2 minutes to read, but it gives you better market intelligence than most real estate agents possess. Just tell us where to send it below!
Competition For Homes By Price Range
While the previous graph showed the overall market has about 43% of the listings available right now, this next graph breaks it down by price range to show you how competitive each price range really is.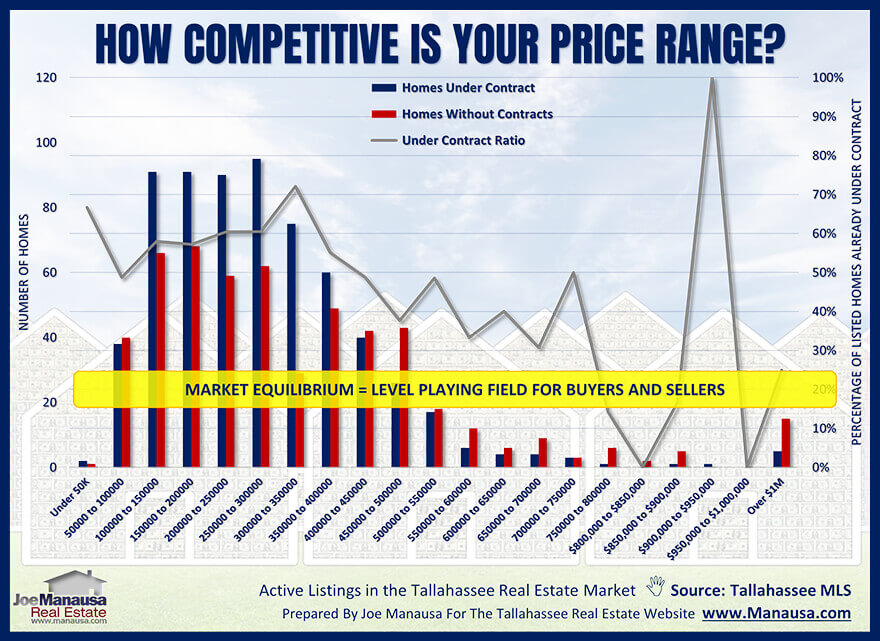 In the graph above, the blue bars measure the number of homes under contract while the red bars count the number of homes without contracts. The gray line plots the "under contract" ratio and is recorded on the right vertical axis. Finally, the yellow field approximates market equilibrium, the level we expect to see the under contract ratio fall in a balanced market.
Anywhere you see the gray bar fall within the yellow field (like $750K to $800K), the market is balanced. When the gray bar falls below it, we refer to this as a buyers' market. And when the gray bar is above the yellow field, we refer to this as a sellers' market. Clearly, the market favors sellers at most price ranges.
The most competitive price point is from $300K to $350K where more than 70% of the homes for sale are already under contract with buyers. It's as hard to shop that price range as it was back in much of the Summer.
Another thing to point out is the height of each bar. The higher the bars, the more data we have to feel confident about the findings of this report. We tend to see volatility on the right side of the graph as one home coming or going could immediately change the results from a sellers' market to a buyers' market (or vice versa).
Use these two graphs to help you prepare when entering the market to sell and/or buy a home. Talk to your real estate agent about your negotiation position(s) and how you need to proceed to best take advantage of your superior knowledge of current real estate market conditions.
If you are ready to sell your home, conditions remain extremely favorable for you to get top dollar while also controlling the time frame of your move. Simply give us a call and we'll schedule a time to put your best plan together. Inventories will rise over the new few months, but so too will interest rates. It's a race against time to put historically low mortgage interest rate money into your pocket.
Recent Housing Market Reports
Your Local Expert In Tallahassee
When moving to, in, or from Tallahassee, you will fare better if you work with a local expert. We are here to help. If you have further questions on the Tallahassee real estate market, you can leave a comment below, give us a call at (850) 366-8917, or drop us a note and we'll give you the local information needed to ensure a successful, smooth transaction.
As a local born and raised in Tallahassee with a focus on customer service, I promise you'll find great success when working with Joe Manausa Real Estate, just as have our past customers. You can read thousands of their reviews reported on Google, Facebook and Zillow right here: Real Estate Agent Reviews Tallahassee.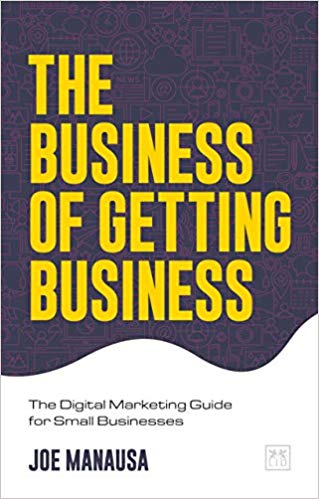 Have you heard about my new book "The Business of Getting Business?" It's a comprehensive guide for small businesses to help them make the move to digital. For those of us who want to survive and thrive in a world where large corporations are taking over, it is a must-read. It's also the perfect guide for how to sell a home in the digital age. You can find The Business Of Getting Business by clicking on any of the trusted retailers below.

Think all REALTORS are alike?
Read what people are saying about working with Joe Manausa Real Estate! You can see thousands of real customer reviews reported on Google, Facebook and Zillow at this link: CLICK HERE FOR REAL ESTATE AGENT REVIEWS.