Can You Believe There Are Only 24 Foreclosure Homes For Sale?
Posted by Joe Manausa on Monday, March 16, 2020 at 5:53 AM
By Joe Manausa / March 16, 2020
Comment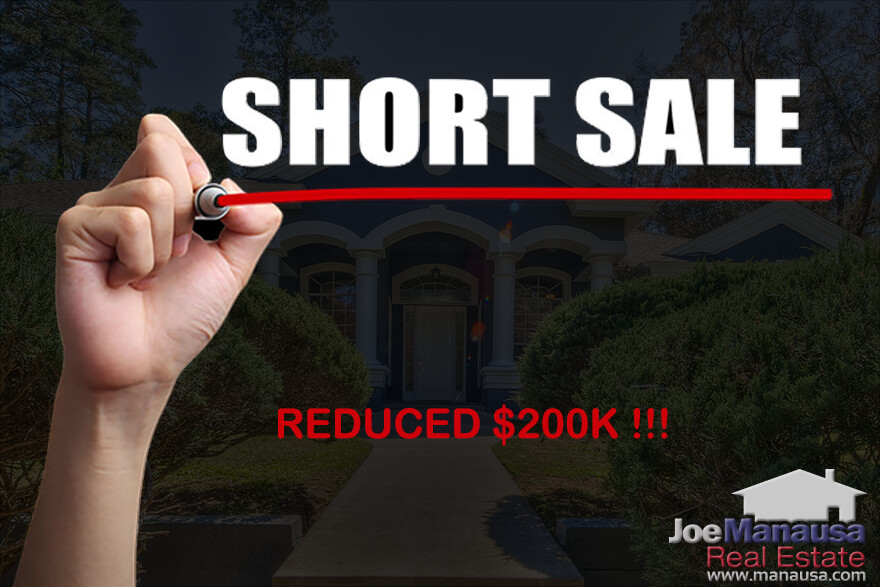 It wasn't so long ago that foreclosures were choking the inventory of homes for sale, making it very difficult for arms-length home sellers to get their homes sold at a reasonable price.
But times do change.
Take a look at the limited supply of foreclosures for sale in Tallahassee (and this 1 great short sale) and you will realize how well the market has recovered.
Foreclosure Homes For Sale In Tallahassee
Distressed Home Sales Report
In order to see how significantly the market for distressed homes has changed, I've assembled the following graph which segments distressed home sales from normal "arms-length" home sales.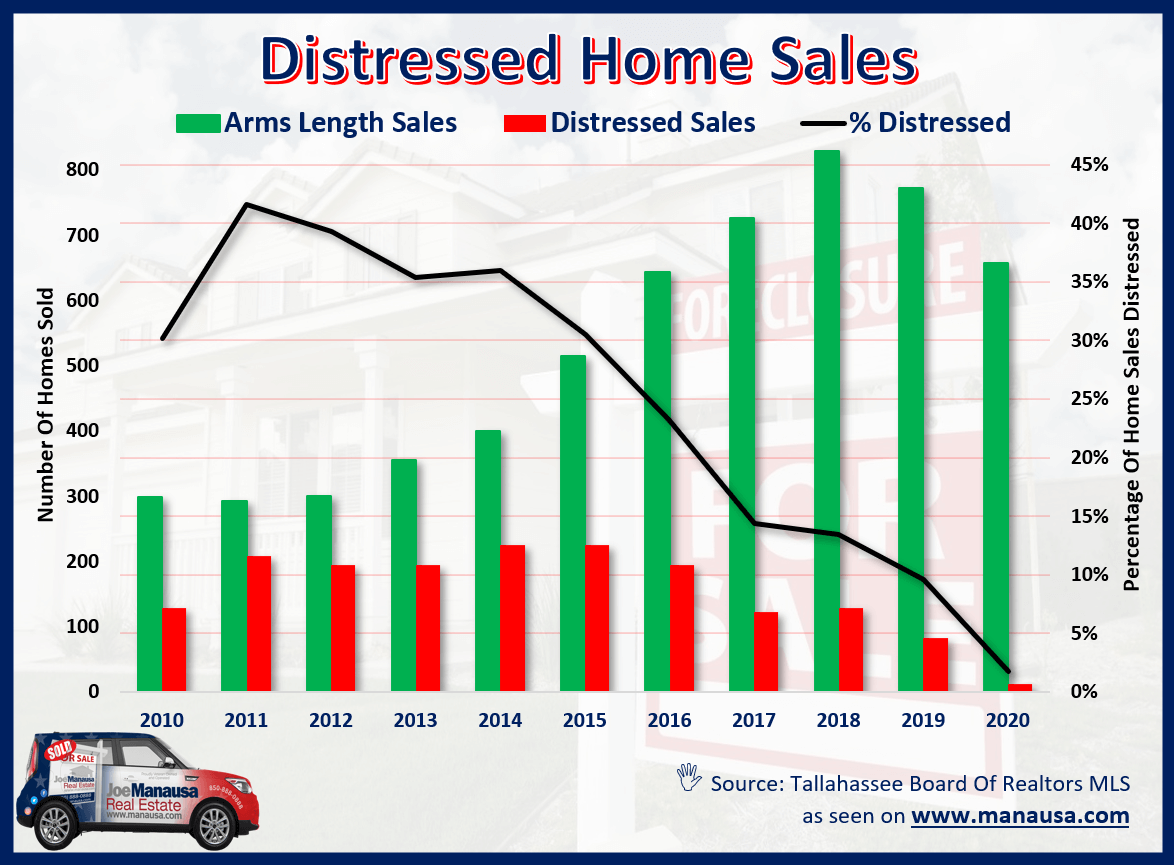 In the graph above, arms-length home sales are plotted in green while distressed home sales are in red, and both are measured against the left vertical axes.
The black line provides a great perspective on the change in the market. It measures the percentage of distressed home sales to all home sales each year (from January through March), and the decline is powerful.
In 2011, more than 2 out of every 5 homes sold were done under distress (short sale, foreclosure, etc.), while today roughly 2 out of every 100 homes sold is a distressed sale. I suspect we're back to a historic norm.

Speak To An Expert!
Joe has created a process that was designed to save you money on the purchase of a new home.
His past customers speak volumes (you will see Joe's buyer reviews after you submit the form) on why you should have Joe be your buyer's agent.
Talk to us today about helping you negotiate a better deal, with better terms, when buying your new home. You'll be glad you did!
Should You Buy A Distressed Home?
When we first start working with a buyer, it is not uncommon for the conversation to come around to this type of statement from a buyer:
"I want a good deal, like a foreclosure or short sale!"
This common thought is often perpetuated by advertisements in all industries, not just real estate, and many people think that distressed properties are potential home runs. And sometimes they are.
But more than likely, the typical buyer is not the best fit for distressed homes. For example, if you have a specific time frame for which you need to move, then many distressed home sellers are not going to necessarily be able to accommodate any inflexibility on your part.
It is common for short sales to drag out for months or even years, and sometimes closings of foreclosures have significant delays.
Another thing to think about is the condition of the property. I can't tell you how many times I've seen a buyer spend $250K for a home that needs $50K worth of work to be valued at $300K. They think they are buying at a discount but instead are just buying work.
Of course, there are times when the right buyer should consider distressed property. My best advice, focus on the dirt below the home. If the land is in an awesome location and is high and dry, there is great potential.
For example, here is a home that somebody is going to buy, spend some money to clean it up, and then end up with 6 figures of equity.
Of course, they will be jerked around by the sellers' lender, will not be able to close exactly when they want (and maybe not even where they want), but if they can stomach the inconveniences, they will look back on the process with a smile.
If you are highly flexible with your timeframes, come in and ask us to put together a great target list to help you discover some extra equity when you purchase your next home.

Think all REALTORS are alike?
Read what people are saying about working with Joe Manausa Real Estate! You can see thousands of real customer reviews reported on Google, Facebook and Zillow at this link: CLICK HERE FOR REAL ESTATE AGENT REVIEWS.