Chastain Manor is a small new neighborhood with home sales commencing in 2015.
Located on the east side of Bull Headly Road just north of Bannerman Road, Chastain Manor's new homes and amenities have been drawing buyers in from the first moment these homes were released.
Homes For Sale In Chastain Manor
Homes for Sale in Chastain Manor
December 6, 2023
Chastain Manor Schools
The Leon County public schools for which Chastain Manor is zoned are:
In this report, we will look at average home prices, average home values, and average home sizes in Chastain Manor, as well as provide a complete list of all closed home sales going back to 2021 (the first year of home sales in this popular neighborhood).
For the real estate graphs found in this report, you will find the number of closed home sales for each year (red columns, measured on the left vertical axis), and an important real estate statistic shown in blue (measured on the right vertical axis).
The graphs and the closed sales table will be continuously updated into the future (meaning bookmark this page if you always want to know the current status of homes in Chastain Manor).
Chastain Manor Home Prices
Chastain Manor Home Values
Get Our Free Market Update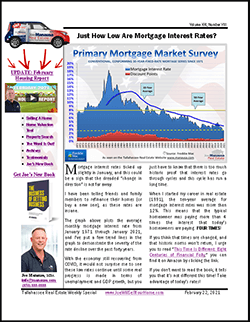 Other buyers, sellers, lenders, and real estate agents have this critical information, and now you can too!
Get immediate access to our most recent newsletter.
Let more than 30 years of experience work for you with charts, graphs, and analysis of the Tallahassee housing market.
Each Monday morning we send out a simple, one-page report that provides a snapshot of the Tallahassee housing market. It only takes 2 minutes to read, but it gives you better market intelligence than most real estate agents possess. Just tell us where to send it below!
Chastain Manor Home Sizes
Chastain Manor Home Sales
The following list shows all home sales in Chastain Manor going back to 2016 (the year home sales began here).
| Address | Price | Price/SQF | Closing Date | Year Built | SQF | Sale Type |
| --- | --- | --- | --- | --- | --- | --- |
| 8755 Glenoak Trail | $552,036 | $215 | 2023-11-28 | 2023 | 2,572 | New |
| 8771 Greenridge Lane | $531,969 | $207 | 2023-11-17 | 2023 | 2,572 | New |
| 8657 Brooklin Place | $544,554 | $212 | 2023-10-26 | 2023 | 2,572 | New |
| 8641 Brooklin Place | $500,000 | $194 | 2023-09-20 | 2021 | 2,576 | Resale |
| 8705 Glenoak Trail | $499,999 | $193 | 2023-08-25 | 2021 | 2,585 | Resale |
| 8645 Brooklin Place | $426,000 | $256 | 2023-08-22 | 2021 | 1,664 | Resale |
| 8637 Brooklin Place | $495,900 | $193 | 2023-07-25 | 2021 | 2,576 | Resale |
| 8745 Greenridge Lane | $418,000 | $243 | 2023-07-21 | 2018 | 1,717 | Resale |
| 8614 Brooklin Place | $500,000 | $194 | 2023-06-06 | 2020 | 2,576 | Resale |
| 8765 Glen Oak Trail | $583,000 | $254 | 2023-05-12 | 2023 | 2,297 | New |
| 8763 Greenridge Lane | $502,664 | $195 | 2022-10-18 | 2022 | 2,572 | New |
| 8761 Greenridge Lane | $507,596 | $197 | 2022-10-06 | 2022 | 2,572 | New |
| 8759 Greenridge Lane | $500,000 | $194 | 2022-10-04 | 2022 | 2,572 | New |
| 8770 Greenridge Lane | $503,401 | $196 | 2022-09-27 | 2022 | 2,572 | New |
| 8768 Greenridge Lane | $496,174 | $193 | 2022-09-09 | 2022 | 2,572 | New |
| 8766 Greenridge Lane | $483,233 | $235 | 2022-09-02 | 2022 | 2,055 | New |
| 8764 Greenridge Lane | $450,957 | $241 | 2022-08-29 | 2022 | 1,873 | New |
| 8760 Greenridge Lane | $488,432 | $190 | 2022-08-22 | 2022 | 2,572 | New |
| 8760 Greenridge Lane | $481,544 | $234 | 2022-07-27 | 2022 | 2,055 | New |
| 8701 Glenoak Trail | $476,396 | $185 | 2022-06-09 | 2020 | 2,572 | New |
| 8736 Glenoak Trail | $407,145 | $230 | 2022-04-08 | 2021 | 1,773 | New |
| 8753 Greenridge Lane | $382,000 | $224 | 2022-03-31 | 2015 | 1,709 | Resale |
| 8730 Glenoak Trail | $425,080 | $194 | 2022-03-21 | 2021 | 2,195 | New |
| 8732 Glenoak Trail | $436,201 | $170 | 2022-03-16 | 2021 | 2,572 | New |
| 8709 Glenoak Trail | $433,940 | $198 | 2022-03-16 | 2021 | 2,195 | New |
| 8729 Glenoak Trail | $431,705 | $197 | 2022-03-15 | 2021 | 2,195 | New |
| 8724 Glenoak Trail | $447,515 | $174 | 2022-03-14 | 2021 | 2,572 | New |
| 8720 Glenoak Trail | $445,864 | $173 | 2022-03-04 | 2021 | 2,572 | New |
| 8745 Greenridge Lane | $410,000 | $239 | 2022-03-01 | 2018 | 1,717 | Resale |
| 8725 Glenoak Trail | $408,586 | $230 | 2022-02-10 | 2021 | 1,773 | New |
| 8737 Glenoak Trail | $453,099 | $176 | 2022-02-03 | 2021 | 2,572 | New |
| 8728 Glenoak Trail | $417,306 | $162 | 2022-02-02 | 2021 | 2,572 | New |
| 8713 Glenoak Trail | $446,332 | $174 | 2022-01-21 | 2021 | 2,572 | New |
| 8630 Brooklin Place | $444,362 | $173 | 2022-01-13 | 2021 | 2,572 | New |
| 8773 Greenridge Lane | $474,241 | $231 | 2022-01-08 | 2022 | 2,055 | New |
| 8613 Brooklin Place | $417,850 | $162 | 2021-12-22 | 2021 | 2,572 | New |
| 8733 Glenoak Trail | $394,798 | $180 | 2021-12-22 | 2021 | 2,195 | New |
| 8618 Brooklin Place | $443,446 | $172 | 2021-12-17 | 2021 | 2,572 | New |
| 8622 Brooklin Place | $442,747 | $172 | 2021-12-15 | 2021 | 2,572 | New |
| 8705 Glenoak Trail | $440,817 | $171 | 2021-12-07 | 2021 | 2,572 | New |
| 8605 Brooklin Place | $429,780 | $167 | 2021-11-17 | 2021 | 2,572 | New |
| 8626 Brooklin Place | $402,339 | $156 | 2021-11-12 | 2021 | 2,572 | New |
| 8617 Brooklin Place | $413,992 | $161 | 2021-11-04 | 2021 | 2,572 | New |
| 8760 Glenoak Trail | $393,288 | $191 | 2021-11-04 | 2021 | 2,055 | New |
| 8625 Brooklin Place | $409,557 | $159 | 2021-11-02 | 2021 | 2,572 | New |
| 8621 Brooklin Place | $408,868 | $159 | 2021-10-29 | 2021 | 2,572 | New |
| 8609 Brooklin Place | $423,870 | $165 | 2021-10-29 | 2021 | 2,572 | New |
| 8601 Brooklin Place | $409,810 | $159 | 2021-10-22 | 2021 | 2,572 | New |
| 8641 Brooklin Place | $407,305 | $158 | 2021-10-07 | 2021 | 2,572 | New |
| 8716 Glenoak Trail | $357,435 | $217 | 2021-09-29 | 2021 | 1,650 | New |
| 8634 Brooklin Place | $397,680 | $155 | 2021-09-17 | 2021 | 2,572 | New |
| 8721 Glenoak Trail | $432,871 | $168 | 2021-09-16 | 2021 | 2,572 | New |
| 8646 Brooklin Place | $411,417 | $200 | 2021-09-08 | 2021 | 2,055 | New |
| 8712 Glenoak Trail | $410,833 | $160 | 2021-09-03 | 2021 | 2,572 | New |
| 8752 Glenoak Trail | $330,210 | $209 | 2021-09-03 | 2021 | 1,580 | New |
| 8708 Glenoak Trail | $375,086 | $212 | 2021-08-17 | 2021 | 1,773 | New |
| 8742 Greenridge Ln | $317,000 | $202 | 2021-07-30 | 2017 | 1,567 | Resale |
| 8633 Brooklin Place | $408,018 | $159 | 2021-07-15 | 2021 | 2,572 | New |
| 8606 Brooklin Place | $399,337 | $155 | 2021-06-07 | 2021 | 2,572 | New |
| 8629 Brooklin Place | $417,059 | $162 | 2021-05-27 | 2021 | 2,572 | New |
| 8748 Glenoak Trail | $367,580 | $223 | 2021-05-27 | 2021 | 1,650 | New |
| 8717 Glenoak Trail | $391,191 | $152 | 2021-05-14 | 2021 | 2,572 | New |
| 8756 Glenoak Trail | $371,363 | $181 | 2021-05-04 | 2020 | 2,055 | New |
| 8756 Greenridge Lane | $350,000 | $206 | 2021-04-19 | 2018 | 1,701 | Resale |
| 8642 Brooklin Place | $359,304 | $218 | 2021-04-19 | 2021 | 1,650 | New |
| 8658 Brooklin Place | $425,507 | $165 | 2021-04-07 | 2021 | 2,572 | New |
| 8638 Brooklin Place | $417,158 | $162 | 2021-03-30 | 2020 | 2,572 | New |
| 8645 Brooklin Place | $345,719 | $210 | 2021-03-16 | 2020 | 1,650 | New |
| 8610 Brooklin Place | $371,405 | $209 | 2021-03-12 | 2020 | 1,773 | New |
| 8740 Glenoak Trail | $377,267 | $184 | 2021-03-12 | 2021 | 2,055 | New |
| 8744 Glenoak Trail | $311,794 | $197 | 2021-03-10 | 2020 | 1,580 | New |
| 8749 Glenoak Trail | $379,043 | $184 | 2021-02-25 | 2020 | 2,055 | New |
| 8649 Brooklin Place | $301,894 | $191 | 2021-02-11 | 2020 | 1,580 | New |
| 8761 Glenoak Trail | $317,797 | $201 | 2021-02-10 | 2020 | 1,580 | New |
| 8637 Brooklin Place | $405,168 | $158 | 2021-01-08 | 2020 | 2,572 | New |
| 8654 Brooklin Place | $422,301 | $164 | 2021-01-05 | 2020 | 2,572 | New |
| 8614 Brooklin Place | $404,993 | $157 | 2020-12-16 | 2020 | 2,572 | New |
| Xxxxx Glenoak Trail | $412,309 | $160 | 2020-11-13 | 2020 | 2,572 | New |
| 8650 Brooklin Place | $336,948 | $204 | 2020-11-12 | 2020 | 1,650 | New |
| 8745 Glenoak Trail | $342,146 | $207 | 2020-10-20 | 2020 | 1,650 | New |
| Xxxx Glenoak Trail | $302,846 | $192 | 2020-09-10 | 2020 | 1,580 | New |
| 8753 Glenoak Trail | $324,079 | $205 | 2020-07-27 | 2020 | 1,580 | New |
| 8751 Greenridge Lane | $310,000 | $189 | 2020-06-10 | 2017 | 1,644 | Resale |
| 8747 Greenridge Lane | $330,000 | $193 | 2020-03-02 | 2018 | 1,710 | Resale |
| 8740 Greenridge Lane | $307,900 | $179 | 2019-10-14 | 2017 | 1,717 | Resale |
| 8755 Greenridge Lane | $302,000 | $175 | 2019-05-17 | 2015 | 1,722 | Resale |
| 8758 Greenridge Lane | $318,400 | $184 | 2019-05-03 | 2018 | 1,730 | New |
| 8756 Greenridge Lane | $315,028 | $183 | 2019-02-27 | 2018 | 1,717 | New |
| 8749 Greenridge Lane | $314,900 | $183 | 2019-01-31 | 2018 | 1,717 | New |
| 8754 Greenridge Lane | $309,900 | $181 | 2019-01-30 | 2018 | 1,710 | New |
| 8752 Greenridge Lane | $323,400 | $187 | 2018-12-18 | 2018 | 1,730 | New |
| 8745 Greenridge Lane | $309,900 | $180 | 2018-08-30 | 2018 | 1,717 | New |
| 8743 Greenridge Lane | $310,000 | $181 | 2018-08-20 | 2018 | 1,710 | New |
| 8747 Greenridge Lane | $312,800 | $183 | 2018-06-08 | 2018 | 1,710 | New |
| 8742 Greenridge Lane | $262,526 | $165 | 2017-09-29 | 2017 | 1,587 | New |
| 8744 Greenridge Lane | $258,537 | $163 | 2017-09-20 | 2017 | 1,587 | New |
| 8751 Greenridge Lane | $291,429 | $178 | 2017-09-15 | 2016 | 1,636 | New |
| 8740 Greenridge Lane | $269,900 | $157 | 2017-06-23 | 2017 | 1,717 | New |
| 8746 Greenridge Lane | $257,400 | $162 | 2017-06-07 | 2016 | 1,587 | New |
| 8750 Greenridge Lane | $254,900 | $161 | 2017-05-24 | 2016 | 1,587 | New |
| 8748 Greenridge Lane | $252,911 | $170 | 2017-05-11 | 2016 | 1,486 | New |
| 8755 Greenridge Lane | $274,340 | $160 | 2016-12-05 | 2015 | 1,717 | New |
| 8757 Greenridge Lane | $278,042 | $162 | 2016-08-05 | 2015 | 1,717 | New |
| 8753 Greenridge Lane | $268,802 | $157 | 2016-07-27 | 2015 | 1,717 | New |
Video Answers To Your FAQs