Eagles Ridge
Eagles Ridge is located off Deer Lake Rd West within the gated community of Golden Eagle Plantation. It is a very desirable NE Tallahassee neighborhood for those residents looking to live in the Golden Eagle area.
Eagle's Ridge
September 25, 2023
Under Contract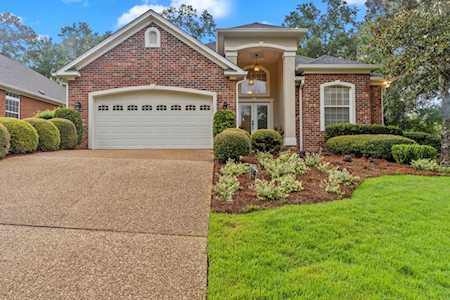 9063 Ridgeview Trl
Tallahassee, FL 32312
About Eagles Ridge
The neighborhood's popularity is due in part to having a lower price point than Golden Eagle homes while still having homes that are larger than the ones found at The Glen at Golden Eagle. It is perfect for those residents that want to enjoy the Golden Eagle conveniences without the $500K or more price range.
Homes in Eagles Ridge are situated on or around the world-class Tom Fazio designed golf course in Golden Eagle. They feature 3 and 4-bedroom homes and range in size from 1,800 to 2,000 square feet. Most homes in Eagles Ridge sell for an average price of $312,000. They include tons of features like Corian counters, hardwood floors, crown molding, custom woodwork, and large kitchens with centered islands.
If the house features alone don't attract residents, then the location will. Eagles Ridge gives residents direct access to the Golden Eagle amenities. The homes in this neighborhood are only a few minutes to the Golden Eagle Country Club, the Golden Eagle Tennis Club, the golf course, and the neighborhood pool.
The neighborhoods located in and around the Golden Eagle and Eagles Ridge area enjoy the ease of access to shopping and restaurants in the Bannerman Crossing Shopping Center area. They are in close in proximity to the following shopping and boutique options: Silver Lining Boutique, Southern Market Furniture, Publix, Ponderosa Junction Furniture, Target, GNC, Walmart, and Sweet Blue Gifts.
If residents want to enjoy a night out for dinner or desserts the can choose from: Dao Restaurant, The Blu Halo, Z Bardhi's Italian Cuisine, The Wharf, Hurricane Grill & Wings, Coosh's Bayou Rouge Restaurant, Siam Bistro, or Moe's Southwest Grill.
Eagles Ridge Schools
Residents with families are also drawn to this neighborhood due to it being zoned for the following "A" rated schools:
Eagles Ridge Home Prices
Average home prices in Eagles Ridge have moved higher in 2018 with the average recorded price of $312K.
Home Values In Eagles Ridge
The average home value in Eagles Ridge thus far in 2018 is $141 per square foot.
Eagles Ridge Home Sizes
The average home size sold in the Eagles Ridge typically falls in a range of 1,800 to 2,200 square feet.
Eagles Ridge Home Sales
The following list shows nearly 300 home sales in Eagles Ridge since 1992.
| Address | Price | Price/SQF | Closing Date | Year Built | SQF | Sale Type |
| --- | --- | --- | --- | --- | --- | --- |
| 8977 Eagles Ridge Drive | $470,000 | $220 | 2023-09-20 | 1995 | 2,141 | Resale |
| 8978 Eagles Ridge Drive | $383,500 | $211 | 2023-05-31 | 1995 | 1,815 | Resale |
| 9037 Eagles Ridge Drive | $565,000 | $232 | 2023-04-14 | 1998 | 2,432 | Resale |
| 9055 Eagles Ridge Dr | $383,000 | $204 | 2023-01-06 | 1994 | 1,882 | Resale |
| 1656 Eagles Watch Way | $420,000 | $190 | 2022-12-19 | 2003 | 2,216 | Resale |
| 1626 Eagles Watch Way | $340,000 | $205 | 2022-11-29 | 1998 | 1,659 | Resale |
| 9068 Eagles Ridge Drive | $460,000 | $207 | 2022-10-18 | 2004 | 2,223 | Resale |
| 1627 New Legend Court | $350,000 | $189 | 2022-08-04 | 1993 | 1,851 | Resale |
| 8984 Eagles Ridge Drive | $420,000 | $230 | 2022-07-11 | 1995 | 1,827 | Resale |
| 1625 New Legend Court | $407,000 | $196 | 2022-01-28 | 2001 | 2,077 | Resale |
| 9067 Eagles Ridge Drive | $435,000 | $192 | 2022-01-27 | 2001 | 2,260 | Resale |
| 9057 Eagles Ridge Drive | $450,000 | $155 | 2021-12-17 | 2000 | 2,904 | Resale |
| 9015 Eagles Ridge Drive | $405,000 | $178 | 2021-12-06 | 2004 | 2,280 | Resale |
| 9087 Ridgeview Trl | $406,000 | $187 | 2021-11-30 | 2003 | 2,172 | Resale |
| 0 New Legend Court | $420,000 | $227 | 2021-10-22 | 2021 | 1,849 | New |
| 9037 Eagles Ridge Drive | $418,000 | $172 | 2021-10-15 | 1998 | 2,432 | Resale |
| 9175 Eagles Ridge Drive | $430,000 | $193 | 2021-09-24 | 2007 | 2,233 | Resale |
| 1626 New Legend Ct | $320,000 | $123 | 2021-09-01 | 2021 | 2,594 | New |
| 1641 Eagles Watch Way | $329,800 | $195 | 2021-08-23 | 2001 | 1,688 | Resale |
| 9053 Eagles Ridge Drive | $430,000 | $210 | 2021-08-18 | 1995 | 2,048 | Resale |
| 9045 Eagles Ridge Drive | $465,000 | $201 | 2021-07-16 | 2003 | 2,314 | Resale |
| 1648 Eagles Watch Way | $404,000 | $200 | 2021-07-16 | 2001 | 2,020 | Resale |
| 1639 Eagles Watch Way | $350,000 | $189 | 2021-07-15 | 2002 | 1,856 | Resale |
| 9182 Eagles Ridge Drive | $508,500 | $214 | 2021-07-15 | 2017 | 2,371 | Resale |
| 9044 Eagles Ridge Drive | $341,250 | $198 | 2021-06-17 | 2000 | 1,726 | Resale |
| 1623 New Legend Court | $378,000 | $194 | 2021-06-16 | 2004 | 1,948 | Resale |
| 9021 Eagles Ridge Drive | $439,000 | $195 | 2021-05-28 | 2015 | 2,254 | Resale |
| 0 Eagles Watch Way | $420,000 | $227 | 2021-05-07 | 2021 | 1,849 | New |
| 9062 Eagles Ridge Drive | $400,000 | $176 | 2021-05-06 | 2003 | 2,275 | Resale |
| 9043 Eagles Ridge Drive | $385,000 | $194 | 2021-02-05 | 1998 | 1,981 | Resale |
| 8982 Eagles Ridge Drive | $383,000 | $158 | 2021-01-28 | 1993 | 2,418 | Resale |
| 1619 New Legend Court | $405,000 | $186 | 2020-11-16 | 2000 | 2,175 | Resale |
| 1652 Eagles Watch Way | $305,000 | $147 | 2020-08-14 | 2002 | 2,071 | Resale |
| 8980 Eagles Ridge Drive | $330,000 | $127 | 2020-07-24 | 1994 | 2,598 | Resale |
| 9037 Eagles Ridge | $415,000 | $171 | 2020-06-23 | 1998 | 2,432 | Resale |
| 1619 New Legend Court | $382,000 | $156 | 2020-02-28 | 2000 | 2,452 | Resale |
| 1623 New Legend Ct | $165,000 | $85 | 2019-12-05 | 2004 | 1,948 | Resale |
| 1663 Vintage Ridge Ct | $200,000 | $70 | 2019-11-01 | 1998 | 2,857 | Resale |
| 1629 New Legend Court | $335,000 | $163 | 2019-10-29 | 2001 | 2,057 | Resale |
| 9029 Eagles Ridge Drive | $339,000 | $132 | 2019-10-23 | 1992 | 2,577 | Resale |
| 8986 Eagles Ridge Drive | $299,000 | $135 | 2019-10-21 | 2002 | 2,207 | Resale |
| 9074 Eagles Ridge Drive | $365,000 | $158 | 2019-10-15 | 2004 | 2,307 | Resale |
| 9194 Eagles Ridge Drive | $415,000 | $185 | 2019-09-13 | 2016 | 2,249 | Resale |
| 8982 Eagles Ridge Drive | $289,000 | $120 | 2019-06-04 | 1993 | 2,418 | Resale |
| 1660 Eagles Watch Way | $274,000 | $128 | 2019-05-30 | 2003 | 2,134 | Resale |
| 9116 Eagles Ridge Drive | $320,000 | $146 | 2019-04-15 | 2007 | 2,197 | Resale |
| 8984 Eagles Ridge Drive | $275,000 | $144 | 2019-02-05 | 1995 | 1,906 | Resale |
| 9175 Eagles Ridge Drive | $365,000 | $163 | 2019-02-01 | 2007 | 2,233 | Resale |
| 9045 Eagles Ridge Drive | $315,000 | $136 | 2018-12-21 | 2003 | 2,314 | Resale |
| 1626 Eagles Watch Way | $246,000 | $148 | 2018-10-05 | 1998 | 1,659 | Resale |
| 9011 Eagles Ridge Dr | $319,590 | $142 | 2018-08-14 | 2004 | 2,257 | Resale |
| 8982 Eagles Ridge Drive | $280,000 | $116 | 2018-07-20 | 1993 | 2,418 | Resale |
| 1640 Eagles Watch Way | $230,000 | $141 | 2018-03-30 | 1995 | 1,633 | Resale |
| 1658 Eagles Watch | $252,500 | $143 | 2018-03-30 | 1995 | 1,770 | Resale |
| 9051 Eagles Ridge Dr. | $375,000 | $134 | 2018-03-16 | 2001 | 2,809 | Resale |
| 9027 Eagles Ridge Dr | $390,000 | $147 | 2018-02-26 | 2000 | 2,652 | Resale |
| 1628 Eagles Watch Way | $239,900 | $145 | 2017-12-28 | 1998 | 1,659 | Resale |
| 9083 Ridgeview Trl | $345,500 | $154 | 2017-10-12 | 2002 | 2,250 | Resale |
| 1625 New Legend Ct | $303,000 | $146 | 2017-09-18 | 2001 | 2,077 | Resale |
| 8972 Eagles Ridge Dr | $262,000 | $137 | 2017-08-28 | 1997 | 1,918 | Resale |
| 9080 Eagles Ridge Dr | $375,000 | $165 | 2017-08-25 | 2005 | 2,274 | Resale |
| 9140 Eagles Ridge Drive | $400,000 | $146 | 2017-08-07 | 2004 | 2,736 | Resale |
| 9055 Eagles Ridge Drive | $290,000 | $154 | 2017-07-31 | 1994 | 1,882 | Resale |
| 9163 Eagles Ridge Drive | $410,000 | $146 | 2017-06-30 | 2004 | 2,815 | Resale |
| 1652 Eagles Watch | $267,000 | $129 | 2017-06-27 | 2002 | 2,071 | Resale |
| 9199 Eagles Ridge Drive | $341,000 | $155 | 2017-06-16 | 2007 | 2,202 | Resale |
| 9052 Ridgeview Trail | $245,000 | $151 | 2017-04-21 | 1996 | 1,623 | Resale |
| 1643 Eagles Watch Way | $295,000 | $123 | 2017-04-14 | 2003 | 2,406 | Resale |
| 1626 Eagles Watch Way | $230,000 | $139 | 2017-03-29 | 1998 | 1,659 | Resale |
| 1658 Eagles Watch Way | $240,000 | $140 | 2017-03-17 | 1995 | 1,717 | Resale |
| 9185 Eagles Ridge Drive | $405,900 | $148 | 2016-12-14 | 2005 | 2,734 | Resale |
| 9057 Eagles Ridge Drive | $325,000 | $106 | 2016-12-05 | 2000 | 3,058 | Resale |
| 9044 Eagles Ridge Dr | $232,500 | $135 | 2016-09-30 | 2000 | 1,726 | Resale |
| 1661 Eagles Watch Way | $250,000 | $133 | 2016-09-20 | 2000 | 1,883 | Resale |
| 9005 Eagles Ridge Drive | $477,000 | $141 | 2016-09-15 | 2007 | 3,381 | Resale |
| 1646 Eagles Watch Way | $289,000 | $145 | 2016-08-01 | 2001 | 2,000 | Resale |
| 1660 Vintage Ridge Ct | $280,000 | $120 | 2016-07-29 | 1991 | 2,332 | Resale |
| 9053 Eagles Ridge Dr | $305,000 | $150 | 2016-07-12 | 1995 | 2,028 | Resale |
| 2004 Eagles Landing Court | $290,000 | $139 | 2016-07-05 | 2002 | 2,086 | Resale |
| 9066 Eagles Ridge Dr | $320,000 | $137 | 2016-05-22 | 2003 | 2,334 | Resale |
| 2010 Eagles Landing Court | $245,000 | $105 | 2016-05-19 | 1993 | 2,330 | Resale |
| 9017 Eagles Ridge Dr | $355,000 | $141 | 2016-04-12 | 1999 | 2,516 | Resale |
| 9083 Ridgeview Trl | $315,000 | $140 | 2016-02-29 | 2002 | 2,250 | Resale |
| 1656 Eagles Watch | $285,000 | $129 | 2015-12-10 | 2003 | 2,216 | Resale |
| 9098 Eagles Ridge Drive | $217,000 | $108 | 2015-11-24 | 2004 | 2,010 | Resale |
| 8978 Eagles Ridge Dr | $215,000 | $118 | 2015-09-24 | 1995 | 1,815 | Resale |
| 9104 Eagles Ridge Drive | $302,400 | $134 | 2015-07-23 | 2004 | 2,259 | Resale |
| 1648 Eagles Watch Way | $263,500 | $130 | 2015-06-30 | 2001 | 2,020 | Resale |
| 1641 Eagles Watch Way | $193,000 | $114 | 2015-06-19 | 2001 | 1,688 | Resale |
| 9001 Eagles Ridge Dr | $268,000 | $144 | 2014-12-31 | 2003 | 1,864 | Resale |
| 9011 Eagles Ridge Dr | $275,000 | $122 | 2014-11-26 | 2004 | 2,257 | Resale |
| 9021 Eagles Ridge Dr | $220,000 | -- | 2014-11-03 | 2014 | -- | New |
| 1656 Eagles Watch Way | $279,900 | $126 | 2014-09-19 | 2003 | 2,216 | Resale |
| 9037 Eagles Ridge Dr | $350,000 | $163 | 2014-09-05 | 1998 | 2,150 | Resale |
| 1623 New Legend Ct | $235,000 | $121 | 2014-08-22 | 2004 | 1,948 | Resale |
| 1658 Vintage Ridge Ct | $268,000 | $101 | 2014-08-19 | 1995 | 2,666 | Resale |
| 1660 Eagles Watch Way | $279,000 | $131 | 2014-03-26 | 2003 | 2,134 | Resale |
| 1621 New Legend Ct | $239,000 | $121 | 2013-11-26 | 2002 | 1,968 | Resale |
| 1643 Eagles Watch Way | $280,000 | $138 | 2013-10-31 | 2003 | 2,026 | Resale |
| 1622 Eagles Watch Way | $270,000 | $135 | 2013-10-24 | 2013 | 2,002 | New |
| 9009 Eagles Ridge Dr | $240,000 | $90 | 2013-10-11 | 1993 | 2,665 | Resale |
| 1632 Eagles Watch Way | $203,000 | $120 | 2013-08-07 | 1997 | 1,693 | Resale |
| 1627 New Legend Ct | $175,000 | $95 | 2013-06-10 | 1993 | 1,851 | Resale |
| 9070 Eagles Ridge Dr | $238,000 | $115 | 2013-05-31 | 2004 | 2,072 | Resale |
| 1623 New Legend Ct | $225,000 | $116 | 2013-05-09 | 2004 | 1,948 | Resale |
| 9083 Ridgeview Trl | $270,000 | $120 | 2013-03-29 | 2002 | 2,250 | Resale |
| 9002 Eagles Ridge Dr | $224,000 | $116 | 2013-01-09 | 1993 | 1,939 | Resale |
| 1654 Eagles Watch Way | $193,000 | $124 | 2012-12-21 | 1995 | 1,558 | Resale |
| 1622 New Legend Ct | $243,000 | $123 | 2012-11-26 | 1996 | 1,981 | Resale |
| 1660 Vintage Ridge Ct | $245,000 | $105 | 2012-10-05 | 1991 | 2,336 | Resale |
| 8984 Eagles Ridge Dr | $232,500 | $127 | 2012-10-05 | 1995 | 1,827 | Resale |
| 9042 Eagles Ridge Dr | $205,000 | $117 | 2012-07-27 | 2002 | 1,755 | Resale |
| 9040 Eagles Ridge Dr | $185,000 | $123 | 2012-06-22 | 1996 | 1,506 | Resale |
| 1643 Eagles Watch Way | $187,000 | $92 | 2011-12-13 | 2003 | 2,026 | Resale |
| 1627 Eagles Watch Way | $215,000 | $108 | 2011-10-19 | 1993 | 1,990 | Resale |
| 9019 Eagles Ridge Dr | $250,500 | $110 | 2011-07-29 | 1991 | 2,287 | Resale |
| 9059 Eagles Ridge Dr | $352,500 | $147 | 2011-06-30 | 2003 | 2,400 | Resale |
| 1628 New Legend Ct | $233,000 | $111 | 2011-06-15 | 1992 | 2,090 | Resale |
| 9001 Eagles Ridge Dr | $268,500 | $144 | 2011-05-02 | 2003 | 1,864 | Resale |
| 8972 Eagles Ridge Dr | $231,000 | $120 | 2011-04-29 | 1997 | 1,918 | Resale |
| 1646 Eagles Watch Way | $200,000 | $122 | 2011-03-22 | 2001 | 1,646 | Resale |
| 1641 Eagles Watch Way | $180,000 | $112 | 2011-02-03 | 2001 | 1,611 | Resale |
| 1628 Eagles Watch Way | $215,000 | $130 | 2010-10-25 | 1998 | 1,659 | Resale |
| 9051 Eagles Ridge Dr | $340,000 | $121 | 2010-10-25 | 2001 | 2,809 | Resale |
| 1661 Eagles Watch Way | $240,000 | $133 | 2010-10-18 | 2000 | 1,804 | Resale |
| 1630 New Legend Ct | $315,000 | $112 | 2010-06-10 | 1992 | 2,824 | Resale |
| 1644 Eagles Watch Way | $236,000 | $121 | 2010-04-30 | 2001 | 1,948 | Resale |
| 8985 Eagles Ridge Dr | $290,000 | $126 | 2010-04-26 | 1992 | 2,294 | Resale |
| 9023 Eagles Ridge Dr | $340,000 | $130 | 2009-08-21 | 1992 | 2,612 | Resale |
| 1662 Eagles Watch Way | $315,000 | $158 | 2008-09-19 | 2000 | 1,992 | Resale |
| 9078 Eagles Ridge Dr | $275,000 | $138 | 2008-08-27 | 2005 | 1,988 | Resale |
| 9042 Eagles Ridge Dr | $235,000 | $134 | 2008-07-31 | 2002 | 1,755 | Resale |
| 9051 Eagles Ridge Dr | $440,000 | $157 | 2008-06-26 | 2001 | 2,809 | Resale |
| 8981 Eagles Ridge Dr | $380,000 | $158 | 2008-06-09 | 2000 | 2,399 | Resale |
| 9044 Eagles Ridge Dr | $315,000 | $182 | 2008-03-07 | 2000 | 1,735 | Resale |
| 9041 Eagles Ridge Dr | $240,500 | $144 | 2008-01-18 | 1997 | 1,672 | Resale |
| 9013 Eagles Ridge Dr | $295,000 | $133 | 2007-12-27 | 2005 | 2,216 | Resale |
| 9040 Eagles Ridge Dr | $260,000 | $173 | 2007-12-06 | 1996 | 1,506 | Resale |
| 9052 Ridgeview Trl | $278,000 | $184 | 2007-09-19 | 1996 | 1,507 | Resale |
| 1643 Eagles Watch Way | $295,000 | $146 | 2007-09-18 | 2003 | 2,026 | Resale |
| 9005 Eagles Ridge Dr | $513,600 | -- | 2007-08-17 | 2007 | -- | New |
| 8988 Eagles Ridge Dr | $440,000 | $168 | 2007-08-13 | 2004 | 2,625 | Resale |
| 9037 Eagles Ridge Dr | $402,500 | $187 | 2007-06-11 | 1998 | 2,148 | Resale |
| 9013 Eagles Ridge Dr | $388,700 | $175 | 2007-03-15 | 2005 | 2,216 | Resale |
| 1625 New Legend Ct | $335,000 | $161 | 2007-03-01 | 2001 | 2,077 | Resale |
| 9052 Ridgeview Trl | $229,000 | $152 | 2007-02-22 | 1996 | 1,507 | Resale |
| 8983 Eagles Ridge Dr | $318,000 | $182 | 2007-02-20 | 1995 | 1,743 | Resale |
| 9076 Eagles Ridge Dr | $380,000 | $160 | 2006-12-29 | 2004 | 2,368 | Resale |
| 1642 Eagles Watch Way | $250,000 | $155 | 2006-10-20 | 1995 | 1,609 | Resale |
| 9002 Eagles Ridge Dr | $356,000 | $184 | 2006-07-05 | 1993 | 1,939 | Resale |
| 9009 Eagles Ridge Dr | $380,000 | $143 | 2006-06-09 | 1993 | 2,665 | Resale |
| 1662 Eagles Watch Way | $355,000 | $178 | 2006-05-30 | 2000 | 1,992 | Resale |
| 1625 New Legend Ct | $340,000 | $164 | 2006-05-30 | 2001 | 2,077 | Resale |
| 9051 Eagles Ridge Dr | $425,000 | $151 | 2006-05-17 | 2001 | 2,818 | Resale |
| 9072 Eagles Ridge Dr | $330,000 | $142 | 2006-05-01 | 2004 | 2,316 | Resale |
| 2008 Eagles Landing Ct | $295,000 | $151 | 2006-04-28 | 2004 | 1,948 | Resale |
| 9037 Eagles Ridge Dr | $367,000 | $171 | 2006-04-07 | 1998 | 2,148 | Resale |
| 9065 Eagles Ridge Dr | $380,000 | $173 | 2006-02-27 | 1997 | 2,193 | Resale |
| 1638 Eagles Watch Way | $249,500 | $140 | 2006-02-17 | 1995 | 1,781 | Resale |
| 9079 Ridgeview Trl | $362,000 | $162 | 2006-02-15 | 2002 | 2,235 | Resale |
| 9001 Eagles Ridge Dr | $337,500 | $181 | 2006-02-06 | 2003 | 1,864 | Resale |
| 1636 Eagles Watch Way | $257,500 | $152 | 2006-01-24 | 1995 | 1,689 | Resale |
| 8980 Eagles Ridge Dr | $382,000 | $167 | 2005-12-02 | 1994 | 2,286 | Resale |
| 9007 Eagles Ridge Dr | $426,600 | $188 | 2005-12-01 | 1999 | 2,266 | Resale |
| 9035 Eagles Ridge Dr | $307,000 | $135 | 2005-09-30 | 1998 | 2,280 | Resale |
| 8985 Eagles Ridge Dr | $335,000 | $146 | 2005-09-01 | 1992 | 2,294 | Resale |
| 8970 Eagles Ridge Dr | $290,000 | $146 | 2005-08-19 | 1997 | 1,987 | Resale |
| 1626 Eagles Watch Way | $236,000 | $142 | 2005-07-08 | 1998 | 1,659 | Resale |
| 2008 Eagles Landing Ct | $289,900 | $149 | 2005-07-01 | 2004 | 1,948 | Resale |
| 9064 Eagles Ridge Dr | $340,900 | $145 | 2005-06-22 | 2003 | 2,349 | Resale |
| 9078 Eagles Ridge Dr | $329,900 | $166 | 2005-06-15 | 2005 | 1,988 | New |
| 1621 New Legend Ct | $275,000 | $140 | 2005-06-10 | 2002 | 1,968 | Resale |
| 1647 Eagles Watch Way | $235,000 | $150 | 2005-06-03 | 1995 | 1,568 | Resale |
| -- | $331,500 | $141 | 2005-05-26 | 2002 | 2,351 | Resale |
| 9045 Eagles Ridge Dr | $355,000 | $153 | 2005-05-26 | 2003 | 2,316 | Resale |
| 9080 Eagles Ridge Dr | $331,100 | $146 | 2005-05-25 | 2005 | 2,274 | New |
| 9013 Eagles Ridge Dr | $345,000 | $156 | 2005-05-18 | 2005 | 2,216 | New |
| 1640 Eagles Watch Way | $211,900 | $130 | 2005-04-15 | 1995 | 1,633 | Resale |
| 1648 Eagles Watch Way | $260,000 | $129 | 2005-02-18 | 2001 | 2,020 | Resale |
| 8978 Eagles Ridge Dr | $249,000 | $138 | 2005-01-06 | 1995 | 1,800 | Resale |
| 1634 Eagles Watch Way | $246,500 | $140 | 2004-12-30 | 1996 | 1,759 | Resale |
| 1658 Vintage Ridge Ct | $340,000 | $128 | 2004-12-09 | 1995 | 2,666 | Resale |
| 9075 Ridgeview Trl | $294,900 | $118 | 2004-11-30 | 2004 | 2,509 | New |
| 1629 New Legend Ct | $285,000 | $139 | 2004-11-17 | 2001 | 2,057 | Resale |
| 9019 Eagles Ridge Dr | $295,000 | $130 | 2004-11-15 | 1991 | 2,272 | Resale |
| 1641 Eagles Watch Way | $221,900 | $138 | 2004-10-28 | 2001 | 1,611 | Resale |
| 1623 New Legend Ct | $269,900 | $139 | 2004-10-01 | 2004 | 1,948 | New |
| 9079 Ridgeview Trl | $315,000 | $141 | 2004-09-30 | 2002 | 2,235 | Resale |
| 9037 Eagles Ridge Dr | $330,000 | $154 | 2004-09-29 | 1998 | 2,148 | Resale |
| 9040 Eagles Ridge Dr | $187,500 | $125 | 2004-09-27 | 1996 | 1,506 | Resale |
| 9011 Eagles Ridge Dr | $279,900 | $124 | 2004-09-24 | 2004 | 2,257 | New |
| 1637 Eagles Watch Way | $263,500 | $130 | 2004-09-10 | 2003 | 2,034 | Resale |
| 9076 Eagles Ridge Dr | $290,400 | $123 | 2004-09-08 | 2004 | 2,368 | Resale |
| 9009 Eagles Ridge Dr | $280,000 | $105 | 2004-09-02 | 1993 | 2,665 | Resale |
| 9015 Eagles Ridge Dr | $290,100 | $127 | 2004-08-19 | 2004 | 2,280 | New |
| 9072 Eagles Ridge Dr | $286,900 | $124 | 2004-08-04 | 2004 | 2,316 | New |
| 1662 Vintage Ridge Ct | $294,500 | $130 | 2004-07-30 | 2002 | 2,266 | Resale |
| 2004 Eagles Landing Ct | $249,000 | $119 | 2004-06-25 | 2002 | 2,086 | Resale |
| 9044 Eagles Ridge Dr | $239,000 | $138 | 2004-06-17 | 2000 | 1,735 | Resale |
| 9044 Eagles Ridge Dr | $239,000 | $138 | 2004-06-07 | 2000 | 1,735 | Resale |
| 9074 Eagles Ridge Dr | $285,800 | $124 | 2004-05-28 | 2004 | 2,307 | New |
| 8984 Eagles Ridge Dr | $230,000 | $126 | 2004-05-24 | 1995 | 1,830 | Resale |
| 1642 Eagles Watch Way | $175,000 | $109 | 2004-05-19 | 1995 | 1,609 | Resale |
| 9068 Eagles Ridge Dr | $269,900 | $121 | 2004-05-13 | 2004 | 2,223 | New |
| 9041 Eagles Ridge Dr | $225,000 | $135 | 2004-04-28 | 1997 | 1,672 | Resale |
| 9038 Eagles Ridge Dr | $175,000 | $116 | 2004-04-26 | 1996 | 1,506 | Resale |
| 1661 Eagles Watch Way | $231,200 | $128 | 2004-04-14 | 2000 | 1,812 | Resale |
| 9066 Eagles Ridge Dr | $269,900 | $116 | 2004-02-26 | 2003 | 2,334 | New |
| 9069 Eagles Ridge Dr | $299,900 | $128 | 2004-02-09 | 2003 | 2,336 | New |
| 9067 Eagles Ridge Dr | $280,000 | $124 | 2003-12-08 | 2001 | 2,260 | Resale |
| 8981 Eagles Ridge Dr | $305,000 | $127 | 2003-11-07 | 2000 | 2,399 | Resale |
| 2006 Eagles Landing Ct | $190,000 | $106 | 2003-09-19 | 1995 | 1,800 | Resale |
| 9001 Eagles Ridge Dr | $255,000 | $137 | 2003-09-11 | 2003 | 1,868 | New |
| 9037 Eagles Ridge Dr | $223,000 | $104 | 2003-09-10 | 1998 | 2,148 | Resale |
| 9076 Eagles Ridge Dr | $260,000 | $77 | 2003-09-03 | 2004 | 3,375 | New |
| 2010 Eagles Landing Ct | $229,000 | $99 | 2003-08-29 | 1993 | 2,314 | Resale |
| 1648 Eagles Watch Way | $204,000 | $101 | 2003-08-15 | 2001 | 2,020 | Resale |
| 8980 Eagles Ridge Dr | $265,000 | $116 | 2003-08-08 | 1994 | 2,286 | Resale |
| 1641 Eagles Watch Way | $175,000 | $109 | 2003-07-31 | 2001 | 1,611 | Resale |
| 1628 Eagles Watch Way | $189,500 | $114 | 2003-07-31 | 1998 | 1,659 | Resale |
| 1655 Vintage Ridge Ct | $230,000 | $122 | 2003-07-30 | 2001 | 1,885 | Resale |
| 9062 Eagles Ridge Dr | $266,400 | $117 | 2003-07-21 | 2003 | 2,275 | New |
| 1619 New Legend Ct | $239,000 | $110 | 2003-07-18 | 2000 | 2,175 | Resale |
| 9052 Ridgeview Trl | $179,000 | $119 | 2003-07-16 | 1996 | 1,507 | Resale |
| 9064 Eagles Ridge Dr | $264,900 | $113 | 2003-06-20 | 2003 | 2,349 | New |
| 1644 Eagles Watch Way | $212,500 | $109 | 2003-05-30 | 2001 | 1,948 | Resale |
| 1643 Eagles Watch Way | $209,600 | $103 | 2003-05-02 | 2003 | 2,026 | Resale |
| 9045 Eagles Ridge Dr | $190,000 | $58 | 2003-04-30 | 2003 | 3,294 | New |
| 9230 Eagles Ridge Dr | $232,000 | -- | 2003-04-28 | 2003 | -- | New |
| 1644 Eagles Watch Way | $212,500 | $109 | 2003-04-03 | 2001 | 1,948 | Resale |
| 9046 Eagles Ridge Dr | $249,900 | $114 | 2003-02-21 | 2003 | 2,193 | New |
| 1624 Eagles Watch Way | $172,000 | $100 | 2003-01-17 | 1996 | 1,721 | Resale |
| 1658 Vintage Ridge Ct | $244,500 | $92 | 2002-12-20 | 1995 | 2,666 | Resale |
| 9057 Eagles Ridge Dr | $284,900 | $100 | 2002-12-12 | 2000 | 2,858 | Resale |
| 1652 Eagles Watch Way | $204,900 | $99 | 2002-12-06 | 2002 | 2,071 | New |
| 1650 Eagles Watch Way | $169,000 | $106 | 2002-11-21 | 1997 | 1,590 | Resale |
| 9019 Eagles Ridge Dr | $242,000 | $107 | 2002-11-07 | 1991 | 2,272 | Resale |
| 1622 New Legend Ct | $225,000 | $114 | 2002-10-30 | 1996 | 1,973 | Resale |
| 9079 Ridgeview Trl | $236,000 | $106 | 2002-10-07 | 2002 | 2,235 | New |
| 1638 Eagles Watch Way | $154,600 | $87 | 2002-09-13 | 1995 | 1,779 | Resale |
| 1653 Vintage Ridge Ct | $230,000 | $110 | 2002-09-09 | 2002 | 2,086 | New |
| 1662 Vintage Ridge Ct | $207,800 | $92 | 2002-08-27 | 2002 | 2,266 | New |
| 8970 Eagles Ridge Dr | $196,000 | $99 | 2002-08-23 | 1997 | 1,987 | Resale |
| 9047 Eagles Ridge Dr | $287,000 | $105 | 2002-08-15 | 1997 | 2,721 | Resale |
| 1662 Eagles Watch Way | $206,000 | $103 | 2002-07-23 | 2000 | 1,992 | Resale |
| 1643 Eagles Watch Way | $75,000 | $32 | 2002-07-01 | 2003 | 2,366 | New |
| 1637 Eagles Watch Way | $75,000 | $33 | 2002-07-01 | 2003 | 2,301 | New |
| 1621 New Legend Ct | $237,000 | $120 | 2002-06-28 | 2002 | 1,968 | New |
| -- | $254,900 | $108 | 2002-06-03 | 2002 | 2,351 | Resale |
| 9067 Ridgeview Trl | $248,900 | $113 | 2002-06-03 | 2002 | 2,193 | New |
| 1648 Eagles Watch Way | $190,000 | $94 | 2002-05-31 | 2001 | 2,020 | New |
| 1646 Eagles Watch Way | $184,900 | $112 | 2002-05-10 | 2001 | 1,646 | New |
| 8986 Eagles Ridge Dr | $189,000 | -- | 2002-04-25 | 2002 | -- | New |
| Eagles Ridge Dr | $294,000 | -- | 2002-03-13 | -- | -- | Resale |
| 8983 Eagles Ridge Dr | $224,000 | $129 | 2002-02-19 | 1995 | 1,743 | Resale |
| 2004 Eagles Landing Ct | $206,600 | $99 | 2002-02-15 | 2002 | 2,086 | Resale |
| 9057 Eagles Ridge Dr | $259,900 | $91 | 2002-01-11 | 2000 | 2,858 | Resale |
| 1639 Eagles Watch Way | $170,000 | -- | 2002-01-08 | 2001 | -- | New |
| 1664 Vintage Ridge Ct | $221,000 | $105 | 2001-12-13 | 1991 | 2,098 | Resale |
| 1644 Eagles Watch Way | $189,000 | $97 | 2001-09-28 | 2001 | 1,948 | New |
| 1661 Eagles Watch Way | $177,900 | $99 | 2001-09-24 | 2000 | 1,804 | Resale |
| 2004 Eagles Landing Ct | $118,000 | $46 | 2001-09-13 | 2002 | 2,567 | New |
| 1625 New Legend Ct | $188,500 | $91 | 2001-07-27 | 2001 | 2,077 | New |
| 1640 Eagles Watch Way | $150,000 | $92 | 2001-07-19 | 1995 | 1,633 | Resale |
| 9051 Eagles Ridge Dr | $265,600 | $95 | 2001-07-06 | 2001 | 2,800 | Resale |
| 9055 Eagles Ridge Dr | $195,000 | $118 | 2001-06-18 | 1994 | 1,658 | Resale |
| 8970 Eagles Ridge Dr | $171,300 | $86 | 2001-06-18 | 1997 | 1,987 | Resale |
| 1629 New Legend Ct | $198,500 | $96 | 2001-06-13 | 2001 | 2,057 | New |
| 8978 Eagles Ridge Dr | $180,000 | $100 | 2001-06-12 | 1995 | 1,800 | Resale |
| 9044 Eagles Ridge Dr | $186,400 | $107 | 2001-05-17 | 2000 | 1,735 | New |
| 9052 Ridgeview Trl | $145,500 | $97 | 2001-05-09 | 1996 | 1,507 | Resale |
| 2012 Ealges Landing Ct | $170,000 | $59 | 2001-04-24 | 2001 | 2,876 | New |
| 9042 Eagles Ridge Dr | $144,800 | $69 | 2001-04-09 | 2002 | 2,105 | New |
| 1634 Eagles Watch Way | $148,000 | $84 | 2001-03-15 | 1996 | 1,759 | Resale |
| 8979 Eagles Ridge Dr | $210,000 | $72 | 2001-02-15 | 2000 | 2,937 | New |
| 1647 Eagles Watch Way | $165,000 | $105 | 2000-11-30 | 1995 | 1,568 | Resale |
| 9051 Eagles Ridge Dr | $200,000 | $71 | 2000-11-29 | 2001 | 2,800 | New |
| 9057 Eagles Ridge Dr | $232,500 | $81 | 2000-11-22 | 2000 | 2,858 | Resale |
| 1662 Eagles Watch Way | $180,500 | $91 | 2000-11-17 | 2000 | 1,992 | Resale |
| 1661 Eagles Watch Way | $169,900 | $94 | 2000-11-17 | 2000 | 1,804 | New |
| 1659 Vintage Ridge Ct | $189,000 | $93 | 2000-11-03 | 1995 | 2,029 | Resale |
| 1619 New Legend Ct | $195,000 | $90 | 2000-09-28 | 2000 | 2,175 | Resale |
| 1628 Eagles Watch Way | $148,000 | $89 | 2000-09-20 | 1998 | 1,659 | Resale |
| Eagles Ridge Rd | $160,000 | $56 | 2000-08-07 | 2000 | 2,868 | New |
| 9002 Eagles Ridge Dr | $186,500 | $98 | 2000-07-21 | 1993 | 1,901 | Resale |
| 9057 Eagles Ridge Dr | $260,000 | $91 | 2000-07-14 | 2000 | 2,858 | Resale |
| 9029 Eagles Ridge Dr | $214,400 | $81 | 2000-06-15 | 1992 | 2,639 | Resale |
| 1650 Eagles Watch Way | $145,000 | $91 | 2000-05-03 | 1997 | 1,590 | Resale |
| 9054 Ridgeview Trl | $156,000 | $93 | 1999-10-22 | 1995 | 1,677 | Resale |
| 9027 Eagles Ridge Dr | $175,000 | $48 | 1999-09-17 | 1999 | 3,663 | New |
| 9055 Eagles Ridge Dr | $178,000 | $107 | 1999-08-25 | 1994 | 1,658 | Resale |
| 8980 Eagles Ridge Dr | $182,500 | $80 | 1999-08-09 | 1994 | 2,286 | Resale |
| 1632 Eagles Watch Way | $153,000 | $90 | 1999-05-25 | 1997 | 1,693 | Resale |
| 1619 New Legend Ct | $154,900 | $61 | 1999-05-21 | 2000 | 2,529 | New |
| 9047 Eagles Ridge Dr | $230,000 | $85 | 1999-04-13 | 1997 | 2,721 | Resale |
| 1626 Eagles Watch Way | $152,000 | $92 | 1999-03-31 | 1998 | 1,659 | New |
| 9054 Ridgeview Trl | $150,000 | $89 | 1998-12-11 | 1995 | 1,677 | Resale |
| 1628 Eagles Watch Way | $145,500 | $88 | 1998-12-03 | 1998 | 1,659 | New |
| 1660 Vintage Ridge Ct | $204,000 | $87 | 1998-09-02 | 1991 | 2,336 | Resale |
| 9031 Eagles Ridge Dr | $195,000 | $57 | 1998-08-31 | 1998 | 3,426 | New |
| 8973 Eagles Ridge Dr | $192,000 | $85 | 1998-08-14 | -- | 2,256 | Resale |
| 2006 Eagles Landing Ct | $135,000 | $75 | 1998-07-31 | 1995 | 1,800 | Resale |
| 9037 Eagles Ridge Dr | $198,000 | $92 | 1998-07-09 | 1998 | 2,148 | New |
| 1663 Vintage Ridge Ct | $100,000 | $30 | 1998-05-13 | 1998 | 3,337 | New |
| 1654 Eagles Watch Way | $137,500 | $88 | 1998-05-08 | 1995 | 1,558 | Resale |
| 1833 Halstead Blvd | $98,000 | $42 | 1998-05-05 | 1998 | 2,355 | New |
| 1632 Eagles Watch Way | $145,000 | $86 | 1998-05-04 | 1997 | 1,693 | New |
| 1658 Eagles Watch Way | $132,500 | $77 | 1998-03-27 | 1995 | 1,717 | Resale |
| 9039 Eagles Ridge Dr | $160,000 | $84 | 1997-10-29 | -- | 1,906 | Resale |
| 8970 Eagles Ridge Dr | $180,000 | $91 | 1997-10-10 | 1997 | 1,987 | New |
| 1622 New Legend Ct | $175,800 | $89 | 1997-08-11 | 1996 | 1,973 | Resale |
| 9054 Ridgeview Trl | $144,200 | $86 | 1997-06-05 | 1995 | 1,677 | New |
| -- | $139,300 | $90 | 1997-06-04 | 1997 | 1,542 | New |
| 1664 Vintage Ridge Ct | $195,000 | $93 | 1997-01-15 | 1991 | 2,098 | Resale |
| 8972 Eagles Ridge Dr | $100,000 | $43 | 1997-01-13 | 1997 | 2,330 | New |
| 9052 Ridgeview Trl | $129,000 | $86 | 1997-01-01 | 1996 | 1,507 | New |
| 8984 Eagles Ridge Dr | $130,000 | $71 | 1996-12-20 | 1995 | 1,830 | Resale |
| 1650 Eagles Watch Way | $106,000 | $71 | 1996-12-20 | 1997 | 1,500 | New |
| 1642 Eagles Watch Way | $112,800 | $70 | 1996-11-19 | 1995 | 1,609 | New |
| 8982 Eagles Ridge Dr | $185,000 | $77 | 1996-10-31 | -- | 2,418 | Resale |
| 1622 New Legend Ct | $185,000 | $94 | 1996-09-27 | 1996 | 1,973 | New |
| 1657 Vintage Ridge Ct | $179,900 | $84 | 1996-09-19 | -- | 2,154 | Resale |
| 1647 Eagles Watch Way | $134,500 | $86 | 1996-07-19 | 1995 | 1,568 | New |
| 8980 Eagles Ridge Dr | $155,000 | $68 | 1996-06-28 | 1994 | 2,286 | Resale |
| 1645 Eagles Watch Way | $126,500 | $76 | 1996-06-11 | 1996 | 1,659 | New |
| 8978 Eagles Ridge Dr | $145,000 | $81 | 1996-05-28 | 1995 | 1,800 | New |
| 1634 Eagles Watch Way | $141,000 | $80 | 1996-03-15 | 1996 | 1,759 | Resale |
| 1638 Eagles Watch Way | $286,000 | $161 | 1996-01-04 | 1995 | 1,779 | New |
| 8973 Eagles Ridge Dr | $230,000 | $102 | 1995-12-08 | -- | 2,256 | Resale |
| 8984 Eagles Ridge Dr | $170,000 | $93 | 1995-11-01 | 1995 | 1,830 | New |
| 2006 Eagles Landing Ct | $172,000 | $96 | 1995-11-01 | 1995 | 1,800 | New |
| 1634 Eagles Watch Way | $90,000 | $37 | 1995-08-25 | 1996 | 2,420 | New |
| -- | $235,000 | -- | 1995-08-17 | 1995 | -- | New |
| 1636 Eagles Watch Way | $143,800 | $85 | 1995-07-24 | 1995 | 1,689 | New |
| 9055 Eagles Ridge Dr | $179,900 | $109 | 1995-07-05 | 1994 | 1,658 | New |
| 1657 Vintage Ridge Ct | $185,000 | $86 | 1995-02-06 | 1994 | 2,154 | New |
| 9002 Eagles Ridge Dr | $189,500 | $100 | 1994-12-05 | 1993 | 1,901 | New |
| 9053 Eagles Ridge Dr | $160,000 | $76 | 1994-11-01 | 1994 | 2,110 | New |
| 1661 Vintage Ridge Ct | $187,000 | $99 | 1993-08-25 | 1993 | 1,889 | New |
| 8976 Eagles Ridge Dr | $243,100 | -- | 1993-01-04 | 1992 | -- | New |
| 8985 Eagles Ridge Dr | $233,800 | $102 | 1992-12-03 | 1992 | 2,294 | New |
| 2010 Eagles Landing Ct | $118,300 | $51 | 1992-10-19 | 1993 | 2,314 | New |