Real Estate Supply Is Falling
Posted by Joe Manausa on Monday, August 1, 2011 at 12:58 PM
By Joe Manausa / August 1, 2011
Comment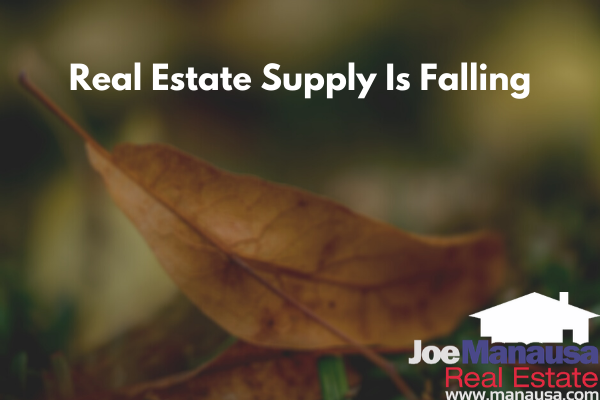 The real estate supply levels continue a five year trend of declines, yet the relative supply of homes continues to grow due to falling demand. We have recently reported that the major reason for falling demand is that half of our home buyers must first sell a home, and many of these sellers are either upside down in their homes or competing against a large supply of distressed properties that are priced far lower than sellers are willing to compete with.
Announcement: Today is my Mother's birthday, so if you happen to see Mary Lou Manausa, please remind her about dinner this weekend . Also, it is Alison and Danny Manausa's 19th wedding anniversary, so cut Danny some slack if he is delaying your home closing for a day at the Manausa Law Firm.
I was looking through our real estate supply and demand tracking system to find something that might be interesting for this morning's blog, and I came across two graphs that paint a clear picture of our present situation. The first is the one year trend of the real estate supply level in Tallahassee, and the second is the graph that measures the rate of success for recent home listings. As you will see, only forty two percent of people who tried to sell a home in Tallahassee were successful last year.
Real Estate Supply Continues To Decline
Our first real estate graph measures the inventory leaving the market and entering the market. The departing real estate supply could occur through a sale or for any other reason where the listing is no longer active in the Tallahassee MLS, while inventory entering the market is simply the measurement of all new listings (even those being listed after the termination of a previous listing period).
When we take this information and form a one year trend, then the real estate supply level changes are easy to observe. As this is a one-year trend, there is no impact from the seasonal changes that occur during different times of the year. Both sets of information are tracked right on top of each other, so it is clear to see that departing inventory has led new inventory for the past four years.
Real Estate Supply Affects Home Selling Success Trend
The next graph shows the departing inventory, broken down into successful home sellers and home owners who failed to sell their homes. Currently, 58% of hopeful home sellers are failing, thus ensuring a future inventory of real estate supply.
Don't be fooled into believing that the declining real estate supply means that home values will soon be on the rise. More homes are leaving the market due to a failure to sell than are those that were sold. This means that these home sellers will re-enter the market when either values are more favorable for sellers, or when circumstances dictate that they must sell the home at today's values. We will continue to monitor the real estate supply and demand situation in Tallahassee to keep you informed.
Please Do Us A Small Favor
We work very hard to produce daily content for our long-time readers and first-time visitors. We provide this information for free, hoping to earn your respect and trust and the right to one-day help you when selling or buying a home. Can we get your help spreading the word about our blog?
If you like the content, would you please like it or share it using the Facebook button at the beginning of the post? This simple action will be greatly appreciated! THANK YOU!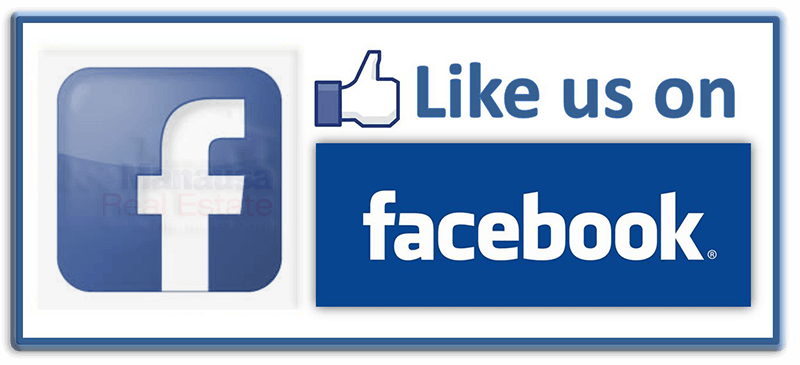 Also like us on Facebook at https://www.facebook.com/joemanausarealestate/
Joe Wrote The Book On How To Sell A Home Today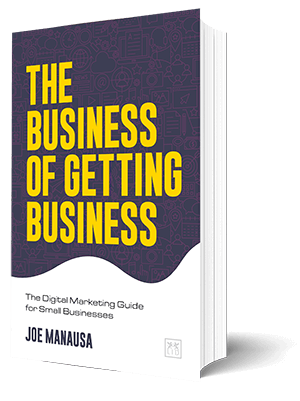 WARNING: The Internet & digital marketing systems have changed the way sellers need to market a home for sale. It's not about getting a home sold anymore, it's about getting a home sold and netting the most money from the sale.
To do this, a seller needs to hit the digital market hard in a coordinated effort that alerts ready-buyers (all at the same time) to ensure buyers understand they are competing for the right to buy the home.
While it only takes ONE buyer to sell a home, it takes MULTIPLE BUYERS for the seller to bid the property up to its highest value in today's market. You see our full explanation about how to sell a house here, or you can buy the book and really get into the nuts and bolts of selling a home in the digital age.
Get the book that explains it all, in a manner that is understanding to all, even technology neophytes. It's available on Amazon, a trusted source for consumers.

Think all REALTORS are alike?
Read what people are saying about working with Joe Manausa Real Estate! You can see thousands of real customer reviews reported on Google, Facebook and Zillow at this link: CLICK HERE FOR REAL ESTATE AGENT REVIEWS.