Let's Shop While It Rains!
Posted by Joe Manausa on Thursday, October 20, 2011 at 1:25 PM
By Joe Manausa / October 20, 2011
Comment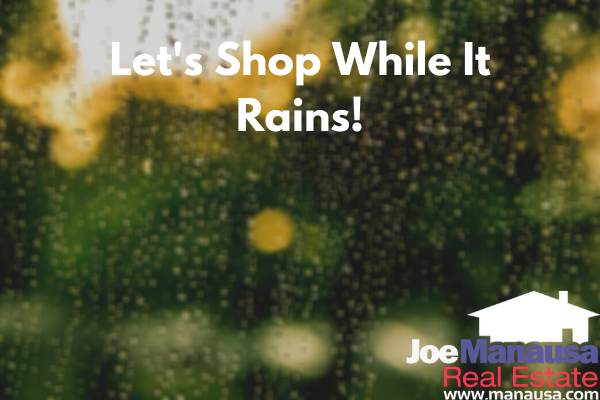 Often, a client will decide to cancel an appointment to look at houses if it turns out to be a rainy day. Our hair, clothes and shoes take a beating, and it can be uncomfortable and messy to explore the back yard.
However, DON'T let a day of rain prevent you from looking at houses. I tell my clients that a rainy day can often be the BEST, most revealing day to look for your next home.
You can look for the flow of water to and from the house. A client torn between two houses easily made up his mind when a flooded driveway and front yard was revealed in the rain.
Leaks and clogs in gutters and downspouts will be more apparent in rainy weather. Look to see if water is leaking onto a permeable surface.
Look for water that splashes off of a hard surface and on to a permeable surface. Does it create rotting wood? Does water soak into masonry cracks?
Mysterious "dark spots" can appear on ceilings and walls. If you can, check for dampness.
Examine the front door entrance. Is it shielded from rain, or will your guests get drenched when they visit?
Drive around the neighborhood. Do storm sewers adequately capture the rain run-off?
Sometimes you'll find a "deal breaker" in the rain, such as excessive water around the house.
Sometimes you'll find an item that warrants further investigation in the general home inspection or WDO inspection, like those dark spots on walls and ceilings.
Sometimes you'll find an item to add to your "to do" list once you own the home, such as resurfacing some slippery areas, or replacing a downspout.
Sometimes, you'll find absolutely NO water related problem, and you can proceed to make an offer on your rain friendly home with added confidence.
Remember, a house that looks good on a rainy day will look gorgeous on a sunny day! Rain or shine, if you are looking to buy or sell a house in Tallahassee, please give me a call.
Andrea Chapman
850-567-9181
Please Do Us A Small Favor
We work very hard to produce daily content for our long-time readers and first-time visitors. We provide this information for free, hoping to earn your respect and trust and the right to one-day help you when selling or buying a home. Can we get your help spreading the word about our blog?
If you like the content, would you please like it or share it using the Facebook button at the beginning of the post? This simple action will be greatly appreciated! THANK YOU!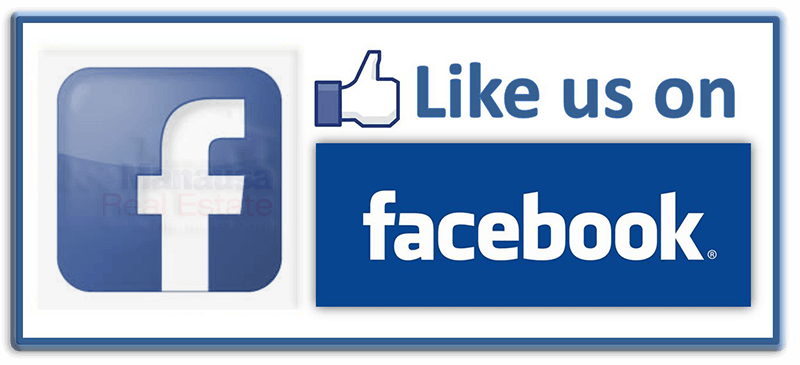 Also like us on Facebook at https://www.facebook.com/joemanausarealestate/
Joe Wrote The Book On How To Sell A Home Today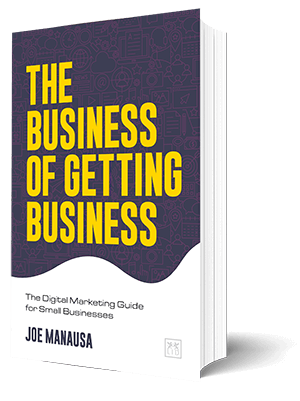 WARNING: The Internet & digital marketing systems have changed the way sellers need to market a home for sale. It's not about getting a home sold anymore, it's about getting a home sold and netting the most money from the sale.
To do this, a seller needs to hit the digital market hard in a coordinated effort that alerts ready-buyers (all at the same time) to ensure buyers understand they are competing for the right to buy the home.
While it only takes ONE buyer to sell a home, it takes MULTIPLE BUYERS for the seller to bid the property up to its highest value in today's market. You see our full explanation about how to sell a house here, or you can buy the book and really get into the nuts and bolts of selling a home in the digital age.
Get the book that explains it all, in a manner that is understanding to all, even technology neophytes. It's available on Amazon, a trusted source for consumers.

Think all REALTORS are alike?
Read what people are saying about working with Joe Manausa Real Estate! You can see thousands of real customer reviews reported on Google, Facebook and Zillow at this link: CLICK HERE FOR REAL ESTATE AGENT REVIEWS.