Jim Cramer Backs Off Of Real Estate
Posted by Joe Manausa on Friday, December 17, 2010 at 11:11 AM
By Joe Manausa / December 17, 2010
3 Comments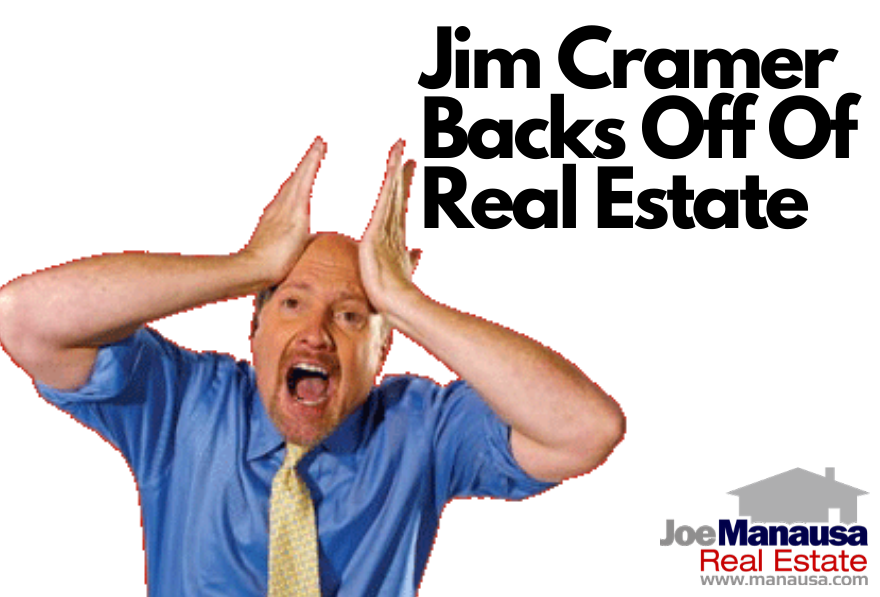 Even Jim Cramer has backed off his real estate recovery expectations. Every since I began writing about the housing market crash, my "second longest" reader (of course, Mom was the first to read what I was writing...) has often said that Jim Cramer was much more optimistic in the pace of the recovery of the housing market than what I was reporting. He pointed out that "Cramer says..." on a few occasions, but ultimately I knew once Cramer's staff really started doing their homework, they would see what I see.
I would love to see a quicker recovery of the housing market, but the issue at hand is all about supply and demand. It really is simple. We have too many homes in most of the US housing markets, and Tallahassee appears to be a very typical US city. I can tell you from my 20 years of analysis of the Tallahassee housing market, that we often parallel the national reports and I think Tallahassee makes for a fair barometer for the national real estate market overall.
So, what sparked today's real estate blog post was this comment from our reader:
Jim Cramer backed off his prediction of a 2012 housing recovery today. He said his prediction was based upon new housing starts rate less than 350,000 a yr. Today housing announced new starts are at a rate of 550,000/yr. "This will wreck the comeback in housing and prices will continue to drop, we do not need new houses!"

My question is how are they selling these new homes, they cannot build cheaper than you can buy existing! Are people just so much wealthier that they just want new at any cost?
First of all, let's take a look at what he reports Cramer is saying. Housing starts at 550,000 a year is definitely more housing starts than we need, but it is also much lower than our historical rate of growth. And therein lies the rub.
Home builders need to make a living, and they are going to build homes. But when we look at the US Housing Starts Graph above, we see that we are still at an all-time (30+ year) low, and the graph below shows that Tallahassee Housing is looking the same way.
Please Do Us A Small Favor
We work very hard to produce daily content for our long-time readers and first-time visitors. We provide this information for free, hoping to earn your respect and trust and the right to one-day help you when selling or buying a home. Can we get your help spreading the word about our blog?
If you like the content, would you please like it or share it using the Facebook button at the beginning of the post? This simple action will be greatly appreciated! THANK YOU!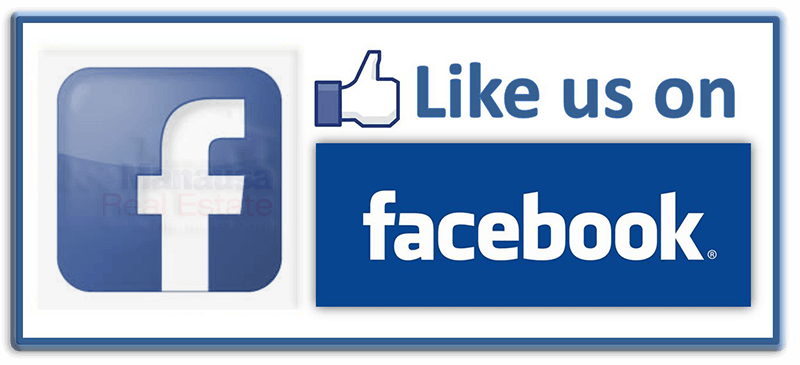 Also like us on Facebook at https://www.facebook.com/joemanausarealestate/
Jim Cramer Waffles On Real Estate
I do not think that an increase from "hardly any new homes" to "lowest new homes on record" should be changing Jim Cramer's outlook on the housing market. No, I think he has finally done the research and realized we have to consume the glut. Building new homes will slow the housing market recovery, but even at 350,000 new homes per year, we weren't going to be balanced in 2012.
The final part of our reader's comment is a question regarding how new homes are actually selling. The reader acknowledges that the costs are high right now to build and that "they cannot build cheaper than you can buy existing." But is that really so?
How Builders Are Selling New Homes
When we examine the costs of building a home (land, sticks, bricks, labor, and soft costs), we can assume that most categories have been (or will be) inflated due to the increase in minimum wage. Sure, most builders right now will trim their profit, but they cannot trim the ultimate rise in what it costs them to build a home. So how is it that builders are selling new homes?
In a word ... Land. We developed too many residential lots in Tallahassee (and most of the rest of the US housing markets), so land costs have gone down for home builders. There are some niche pockets in the US where a builder can purchase a lot in foreclosure and build a home cheaper than current asking prices in the area. But this is a serious cancer for existing home owners in that area if they are faced with a current glut of homes.
A real world case-study of this very thing is happening in Southwood in Tallahassee. I have provided Southwood home sales updates for several years, and we consistently see the supply of homes for sale rising, and the values dropping. But we have seen a bunch of new home sales in Southwood over the past 12 months. Why? Because the builder has purchased lots for $50K to $100K cheaper than the current homeowners had purchased theirs!
This gives the home builder a buffer to still continue building, but also make a healthy profit. Many buyers would rather purchase new, especially when new construction prices are lower than the asking prices of existing home owners. But this rash of new homes will only lengthen the housing market recovery process for Southwood.
So, housing starts are expected higher, but still at historically low rates. Any new home will add to the supply of homes for sale, and thus will lengthen the recovery of the US housing markets.
What This Means For Home Sellers
Unfortunately, it means falling prices for the foreseeable future. Competition for scarce buyers will have sellers lowering their asking prices to procure a sale. This means that sellers will get more money selling sooner, rather than later (unless they wait until the recovery of the market). Advice to home sellers: Sell your home immediately, or choose to stay in your home for 7 to 10 more years. Any decision between these two extremes will most likely cost you money.
Your Local Expert In Tallahassee
Are you ready to go see a home in this oft-overlooked, amazing neighborhood? Do you have further questions on the Tallahassee real estate market? If so, you can leave a comment below, give us a call at (850) 366-8917, or drop us a note and we'll give you the local information needed to ensure a successful, smooth transaction.
As a local born and raised in Tallahassee with a focus on customer service, I promise you'll find great success when working with Joe Manausa Real Estate, just as have our past customers. You can read thousands of their reviews reported on Google, Facebook and Zillow right here: Real Estate Agent Reviews Tallahassee.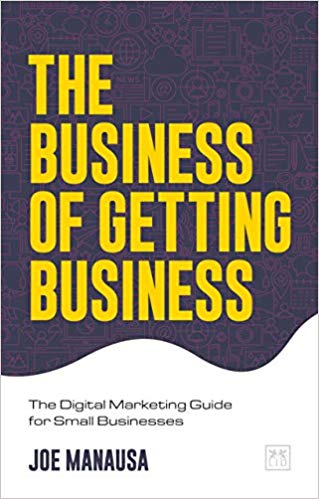 Have you heard about my new book "The Business of Getting Business?" It's a comprehensive guide for small businesses to help them make the move to digital. For those of us who want to survive and thrive in a world where large corporations are taking over, it is a must-read. It's also the perfect guide for how to sell a home in the digital age. You can find it on Amazon (UK) for immediate delivery, or you can go to Amazon (US) to reserve a copy at a pre-US published rate.

Think all REALTORS are alike?
Read what people are saying about working with Joe Manausa Real Estate! You can see thousands of real customer reviews reported on Google, Facebook and Zillow at this link: CLICK HERE FOR REAL ESTATE AGENT REVIEWS.