47 Tallahassee Homes For Sale With Mother-in-Law Suites
Posted by Joe Manausa on Thursday, January 9, 2020 at 5:53 AM
By Joe Manausa / January 9, 2020
Comment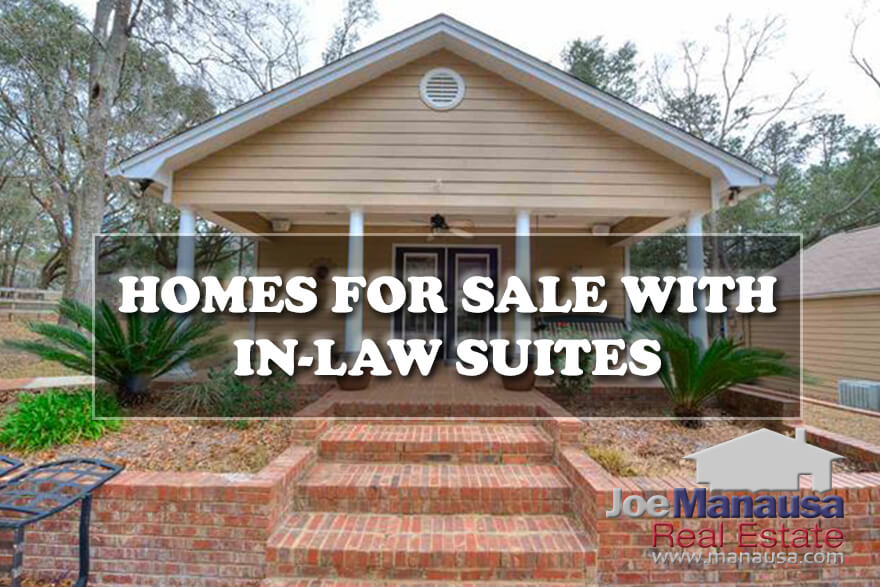 Homes for sale with mother-in-law suites are very popular, as they allow for extended families to live together.
Whether truly buying for a mother-in-law, a different loved-one, or a child home from college, in-law suites offer an extended family member to live with you without having to always rely on you.
If you have never considered buying a home with an in-law suite, I've included the 7 most common reasons that our past customers have chosen to acquire one of these special homes.
First, I have included the full list of all homes for sale with mother-in-law suites in the Tallahassee MLS. The list is dynamic (meaning it updates many times per day and therefore is always current).
Homes For Sale With Mother-In-Law Suites
The following list of homes for sale each contains an in-law suite.
Pictures Of Homes With Mother-In-Law Suites
Over the years, we have sold quite a few homes with in-law suites, and they range in price from very expensive to some that were relatively cheap. Here are a few we have available today: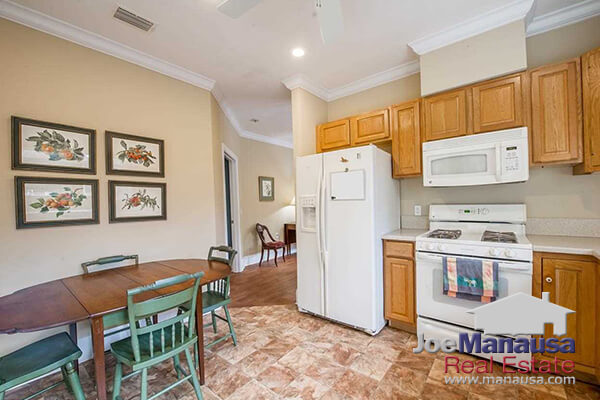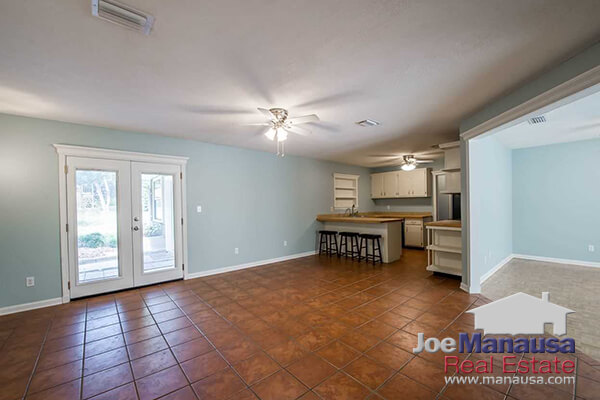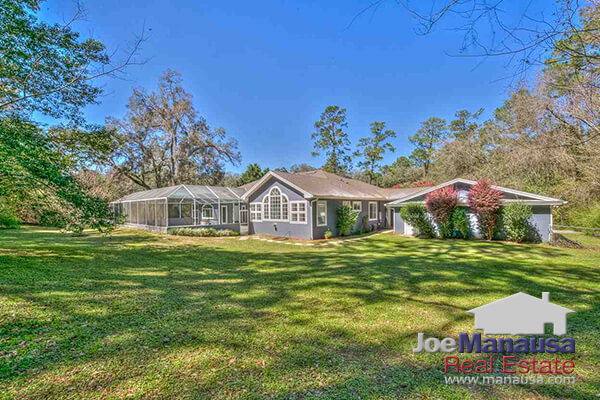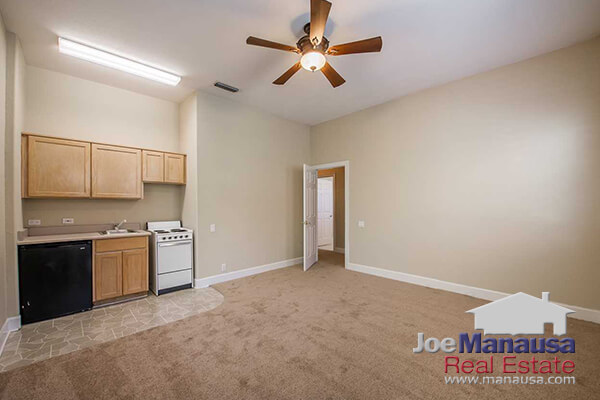 In-law suites come in all different sorts of styles and amenities, from complete homes detached from the main house to rooms within the home that has its own included bathroom. That's why you'll want to really take your time looking at all the pictures that come with the listing to ensure you're seeing a home with an in-law suite that will serve your needs.
7 Reasons To Buy A Home With An In-Law Suite
Save Money - When it comes to buying two homes versus buying just one, money savings is almost guaranteed. This is the top reason that my past customers have chosen to purchase a home with an in-law suite, as they felt the need to house an extended family member and reasoned it would make financial sense to have them on the same property.

Heath Issues - The health of an extended family member is another big reason to consider a home with an in-law suite. While the financial savings versus two locations are obvious, the fact is a home with an in-law suite would allow for the family to spend less time traveling to take care of the ill extended family member. Saving time and money are usually appreciated. Additionally, if somebody in your immediate family has health issues, owning a home with an in-law suite could be perfect for a full or part-time healthcare provider to stay the nights or weeks as required.

Childcare - Another popular reason is that the family has two working parents, and an in-law suite would allow for an extended family member to have their own space while also being available to help with the babysitting.

Guests - An in-law suite makes for a great guest room if you regularly entertain out of town guests. The suite gives them more than just a room in the house, yet allows them to stay with you when they visit.

Returning Children - If you are at an age where your children are "out of the house" yet often return for extended periods of time, then an in-law suite would allow you to provide for them a place to say without making them feel like small children again.

Home Office - It seems like the number of people who work from home is growing every day, and if that is the case for you, having a home office in an in-law suite would not only provide the space you need to do your work but might also allow for you to maintain office hours and host visitors. When compared to leasing office space with meeting facilities, this could be a significant financial advantage for work-from-home individuals.

Rental Revenue - The rise of short-term rental apps over the past five years (Airbnb, VRBO, etc.) has created a relatively easy process for somebody to become a landlord. If you have a fully-equipped mother-in-law suite, you could likely receive a premium in your rental rate that would significantly reduce your effective mortgage payment. Can you imagine living in a $500K home and yet pay a mortgage as one would normally have on a $200K home? It's possible if you are generating good rental income, so it's another reason to consider buying a home with an in-law suite.
Your Local Expert In Tallahassee
Do you have further questions on the Tallahassee real estate market? If so, you can leave a comment below, give us a call at (850) 366-8917, or drop us a note and we'll give you the local information needed to ensure a successful, smooth transaction.
As a local born and raised in Tallahassee with a focus on customer service, I promise you'll find great success when working with Joe Manausa Real Estate, just as have our past customers. You can read thousands of their reviews reported on Google, Facebook and Zillow right here: Real Estate Agent Reviews Tallahassee.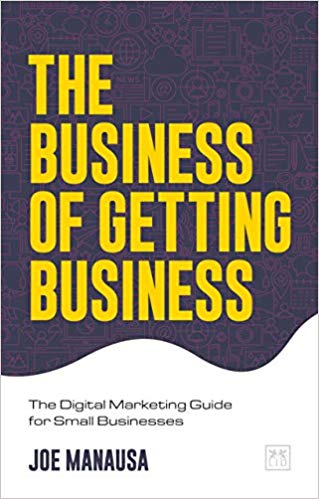 Have you heard about my new book "The Business of Getting Business?" It's a comprehensive guide for small businesses to help them make the move to digital. For those of us who want to survive and thrive in a world where large corporations are taking over, it is a must-read. It's also the perfect guide for how to sell a home in the digital age. You can go to Amazon (a trusted digital retailer) to get a copy delivered directly to your home.

Think all REALTORS are alike?
Read what people are saying about working with Joe Manausa Real Estate! You can see thousands of real customer reviews reported on Google, Facebook and Zillow at this link: CLICK HERE FOR REAL ESTATE AGENT REVIEWS.