Tallahassee Home Prices Hit Record High
Posted by Joe Manausa on Thursday, February 14, 2019 at 5:51 AM
By Joe Manausa / February 14, 2019
Comment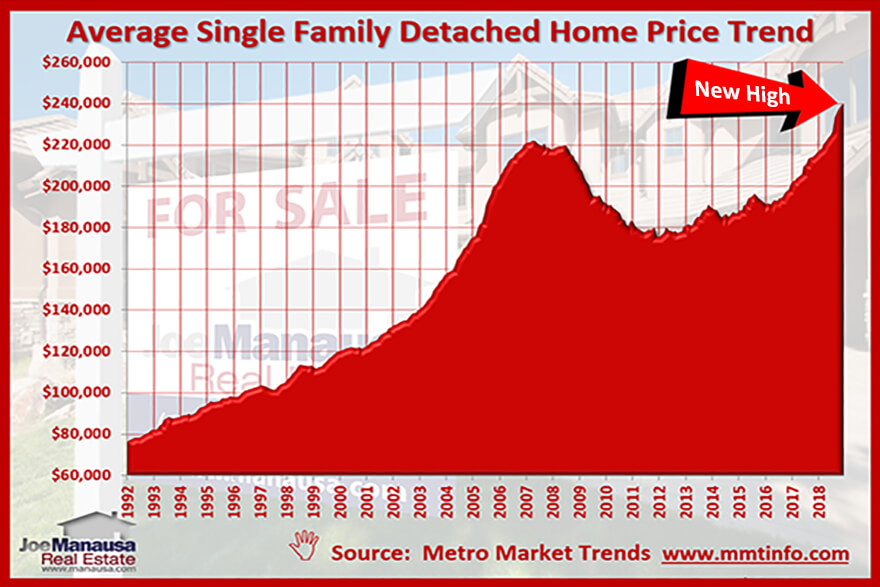 Average single-family detached home prices in Tallahassee posted a new record high in 2018, closing the year just under $240,000.
The combination of high demand and low inventory has caused prices to move skywards at an alarming rate. When you combine these factors with the rising cost of new home development and new home construction, you find a market that is poised to see prices shoot through the roof. You can see the new construction listings below:
New Home Construction Available In Tallahassee
Rising Prices Will Sway Buyer Decision Making
As single-family detached home prices push to higher levels, expect to see buyers begin to gravitate more towards single-family attached units (condominiums and townhouses).
In fact, we've already seen this begin: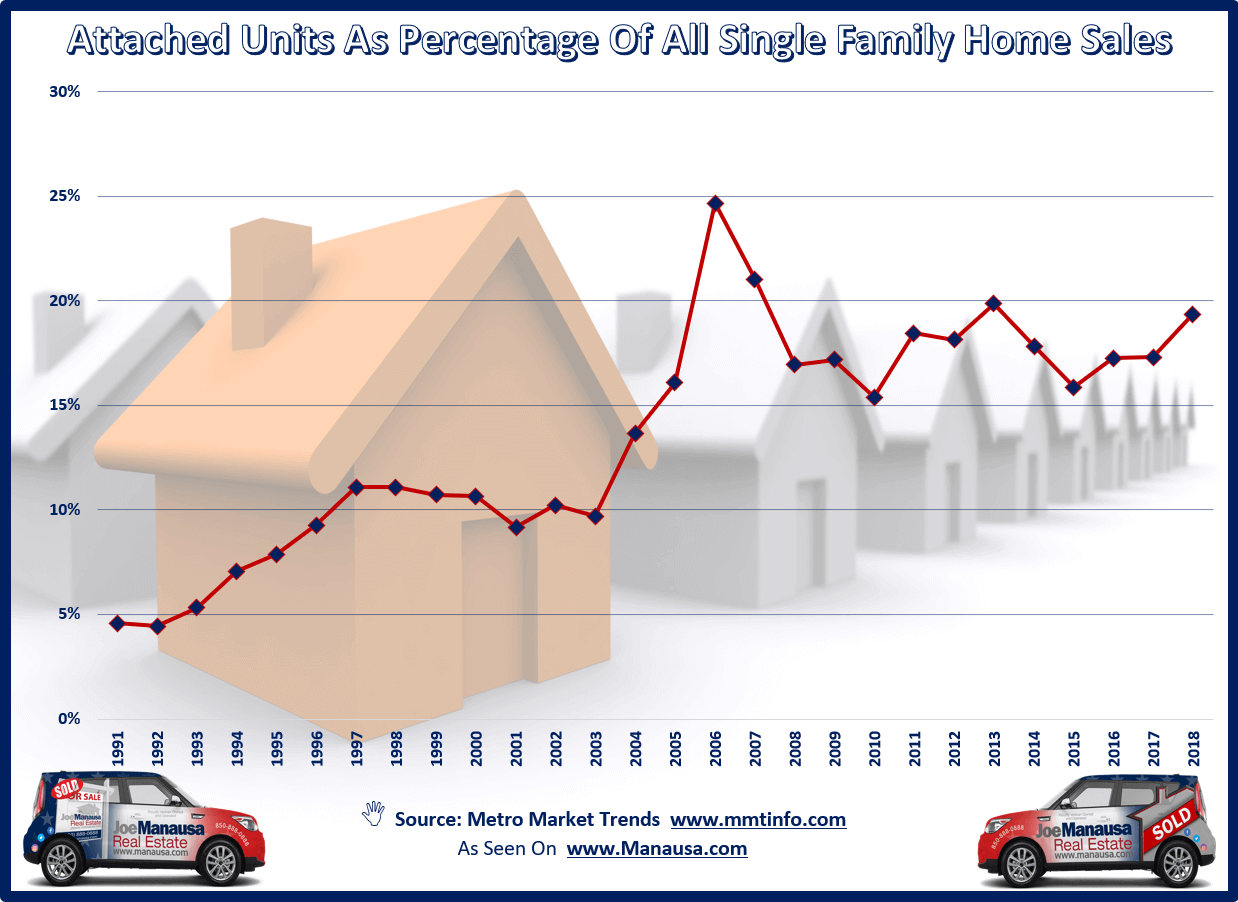 The graph above plots attached home sales as a percentage of all homes sold each year. In 1991, less than one of every twenty single-family home sales was an attached unit, but that number is about one in every five today.
You can see how high it shot when construction was booming in 2006, as builders moved to attached units as a way to deliver homes at "lower" prices. Now that the housing recovery is nearly complete for single-family detached homes, expect to see the ratio of attached units move higher again.

Speak To An Expert!
Joe has created a process that was designed to save you money on the purchase of a new home.
His past customers speak volumes (you will see Joe's buyer reviews after you submit the form) on why you should have Joe be your buyer's agent.
Talk to us today about helping you negotiate a better deal, with better terms, when buying your new home. You'll be glad you did!
Condominiums And Townhouse Sales
The graph below plots the total number of condominium and townhouse sales each year. New construction units are shown in blue while existing unit sales are shown in yellow.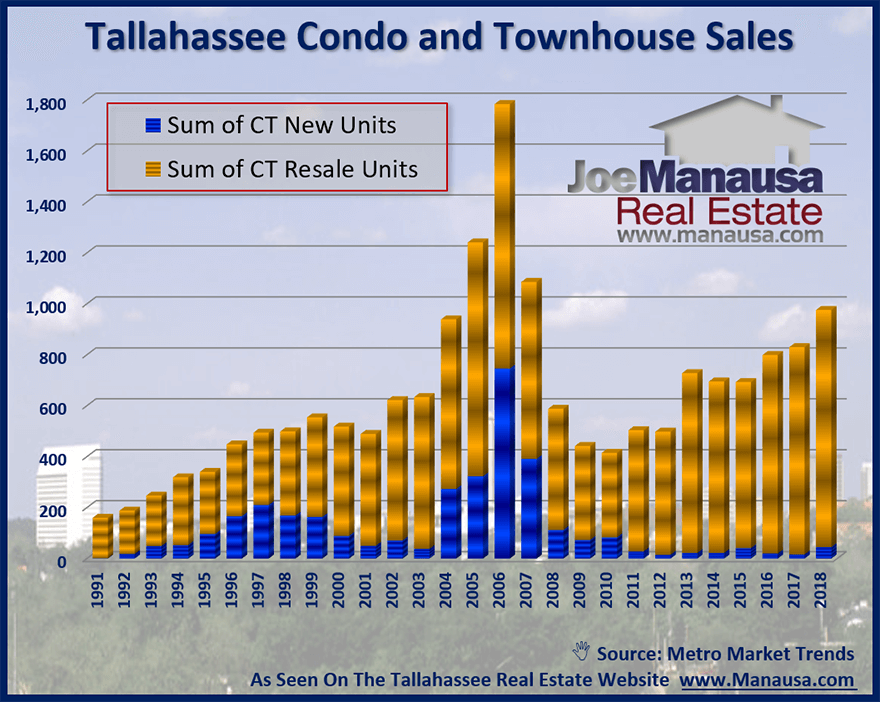 A large percentage of the over-building that occurred in Tallahassee from 2004 through 2007 were attached units, and as prices fell, buyers were able to purchase detached units at great prices. This caused many of the attached units to sit on the market for quite some time.
This graph clearly shows that the attached units are selling as good as we've ever seen. The 938 resale units sold in 2018 was the second-best year on record! We should see this heightened demand start to finally push the resale units higher which in turn should motivate builders to start creating more of them to help with the overall inventory shortage.
This is the beginning of the changing outlook and makeup of the Tallahassee real estate market. More attached units and more multi-family housing projects as single-family detached home prices push beyond the reach of the majority of homebuyers.
Real Estate Market Information Can Be Overwhelming
That's why Joe breaks the data down into easy-to-understand concepts. Whether you're buying, selling, investing or just interested in the market, sign up for Joe's blog to get the latest Tallahassee real estate updates, straight to your inbox.