Will COVID-19 Cause A Student Housing Revolution?
Posted by Joe Manausa on Monday, June 1, 2020 at 5:50 AM
By Joe Manausa / June 1, 2020
2 Comments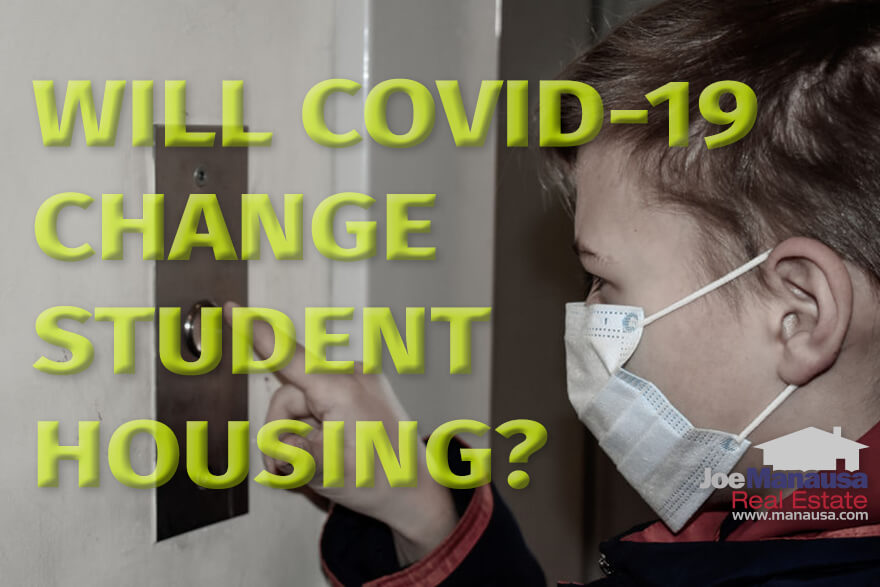 Student housing in Tallahassee, like all college towns, has undergone a major transition. For a long time, students living outside of dorms were renting townhouses, condominiums, and small single-family detached homes near campus.
But all this changed when Wall Street decided to enter the student housing niche, and massive apartments were built to lure students to live a higher quality of life that included amenities like fitness centers, study areas, meeting rooms, swimming pools, and other gathering spots.
This transition began about ten years ago, but COVID-19, social distancing, and remote attendance could very well unsettle the large investor's stranglehold on student housing.
Today's report begins with listings of traditional homes used for student housing and follows with an analysis of what we see happening over the next few months and years.
Homes For Sale Perfect For Student Housing
Revisiting The Westside Story
Long-time readers of the Tallahassee Real Estate Blog might remember some of the articles we have written about a topic we labeled "The West Side Story" (yeah, we borrowed the name from Broadway).
The phrase was first used in This Housing Market Forecast in 2015, where we warned that Wall Street was invading Main Street and would be overtaking the student housing market. As a summary, we believed that 4,500 student housing units would displace tenants from traditional student rentals, and eventually, those units would leave the "for-rent" market and return to the "for-sale" market.
It was a big deal back then because we had been dealing with a glut of homes for sale on the market and were not keen to see a bunch more flooding the market. It has been happening slowly, and now that we're in a market with too-few homes for sale, we were hoping investors would accelerate their conversions to the for-sale market.
But then COVID-19 happened, and the whole concept of social distancing became part of our lexicon and lifestyle.
Please Do Us A Small Favor
We work very hard to produce daily content for our long-time readers and first-time visitors. We provide this information for free, hoping to earn your respect and trust and the right to one-day help you when selling or buying a home. Can we get your help spreading the word about our blog?
If you like the content, would you please like it or share it using the Facebook button at the beginning of the post? This simple action will be greatly appreciated! THANK YOU!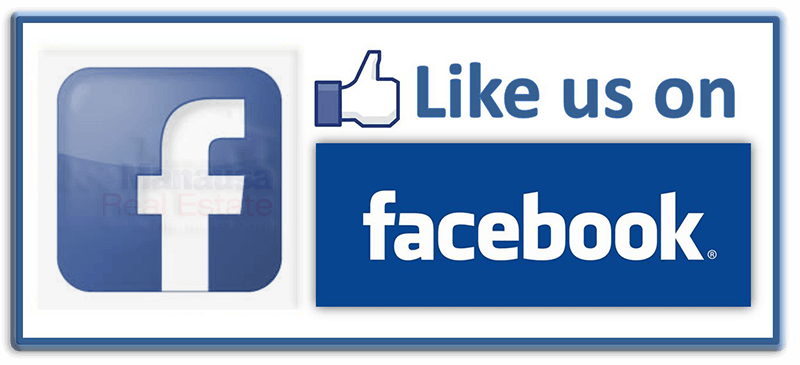 Also like us on Facebook at https://www.facebook.com/joemanausarealestate/
Is It Time For Another Student Housing Revolution?
Right now, we are not even certain there will be students on campus in the Fall of 2020. As you can imagine, there are some student housing investors who are hurting right now (assuming they don't have rental payment insurance and long-term government support). They have felt pricing pressures for years from the large, swanky apartment complexes, but having the students leave was brutal.
When the students do return, and most of us believe they will return, where will these "children of COVID-19" want to live. More importantly, where will their parents want them to live?
Will it be in the dorms, with common sinks, common showers, and multiple teenagers in each room? Or how about in the fairly-new apartment complexes that house four students per unit? Will they consider the "amenities" as a benefit or a liability of living in a multifamily property? Will they want their children to use elevators in these multi-level buildings and increase their exposure to lots of other people?
My bet is that many students (and parents of said students) will choose to create a little social distancing, perhaps buying a traditional student rental where the students are not crammed together with so many other potential "carriers" of COVID-19.
Even after a cure is readily available, I think this generation of students and parents will consider certain social distancing practices as a smarter way to go through life. I think that when given a choice, many will choose single-family opportunities over multi-family opportunities, and this new-normal could very well revolutionize the student housing market.
We know Wall Street has deeper pockets than does Main Street, but will students flock to the large apartments with offers of discounted rents? I'm not so sure.
If you have a child in school (I have one at FSU right now), then you might want to consider an investment in student housing. It could very well be an investment in your child's health too.
Your Local Expert In Tallahassee
When moving to, in, or from Tallahassee, you will fare better if you work with a local expert. We are here to help. If you have further questions on the Tallahassee real estate market, you can leave a comment below, give us a call at (850) 366-8917, or drop us a note and we'll give you the local information needed to ensure a successful, smooth transaction.
As a local born and raised in Tallahassee with a focus on customer service, I promise you'll find great success when working with Joe Manausa Real Estate, just as have our past customers. You can read thousands of their reviews reported on Google, Facebook and Zillow right here: Real Estate Agent Reviews Tallahassee.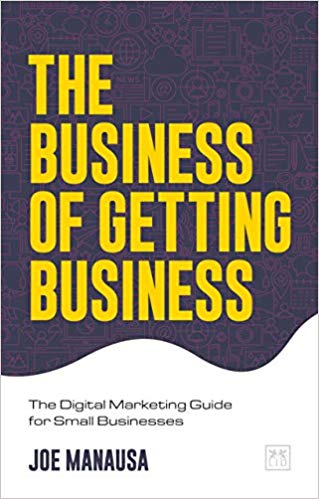 Have you heard about my new book "The Business of Getting Business?" It's a comprehensive guide for small businesses to help them make the move to digital. For those of us who want to survive and thrive in a world where large corporations are taking over, it is a must-read. It's also the perfect guide for how to sell a home in the digital age. You can find The Business Of Getting Business by clicking on any of the trusted retailers below.

Think all REALTORS are alike?
Read what people are saying about working with Joe Manausa Real Estate! You can see thousands of real customer reviews reported on Google, Facebook and Zillow at this link: CLICK HERE FOR REAL ESTATE AGENT REVIEWS.
I recently stumbled upon your latest Carrabelle listing. I must say, a home on Florida's Forgotten Coast is bound to be snatched up quickly. Best of luck with getting it under contract soon!

Posted by Barbara Corcoran on Thursday, June 15, 2023